The scheduling platform built for social media agencies
Our scheduler helps you post to all of your clients socials — in the one place.
Get Started Today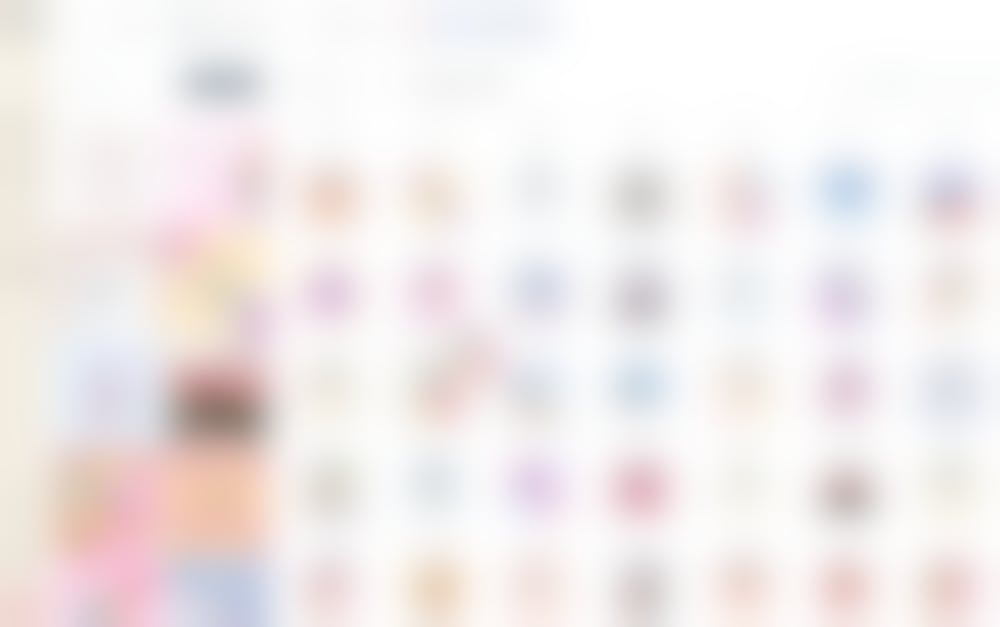 You can do it all, with Pallyy
Pallyy isn't just a scheduler - we help you create amazing content, engage with your audience & analyze your strategy so you can build strong relationships with your clients.
A social media agencies best pal
Pallyy was built specifically for social media agencies & managers. Our all-in-one platform helps to improve your scheduling workflow while saving you time and money.
Increase your revenue.
A typical user with 25 clients, could be spending as much as $750 USD/month on other platforms. With Pallyy you could save up to $4,000 per year.
Pricing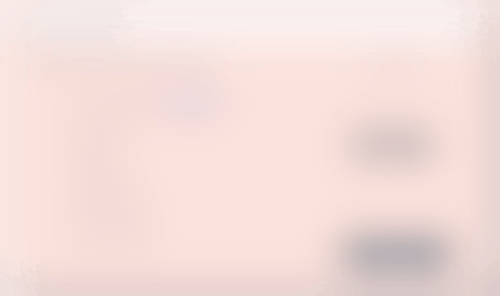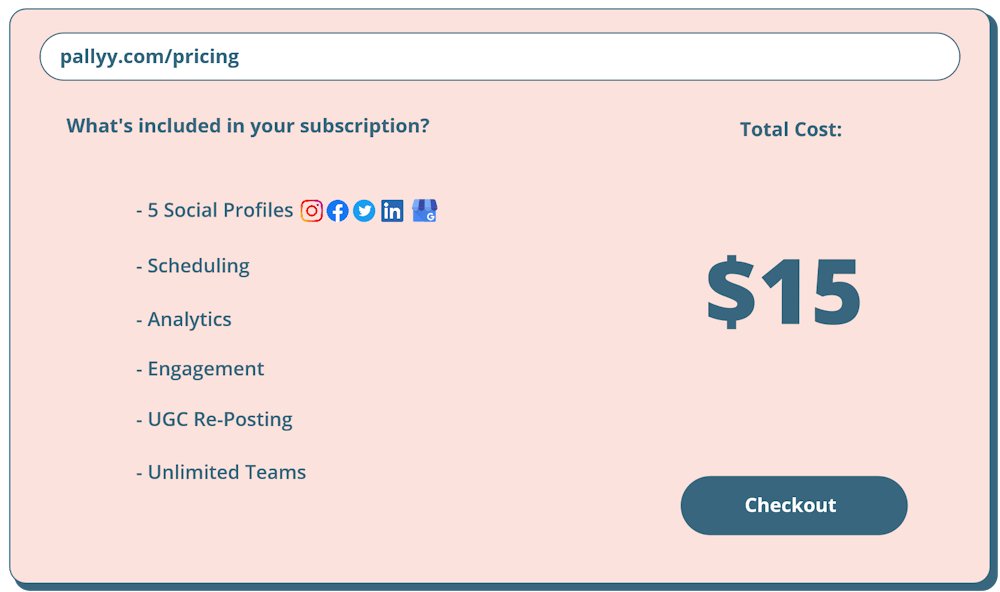 Grow your business.
Free up time using Pallyy's ridiculously easy to use scheduling tools. We'll save you up to 3 hours/week per client.
Get Started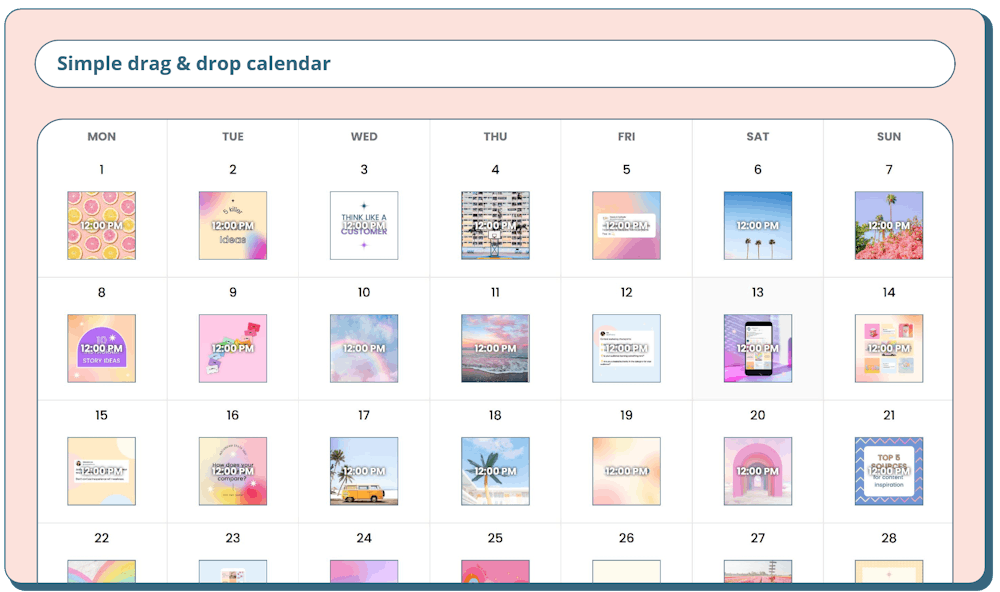 "It really helped me show my clients that they can trust me to not just manage the accounts - but also understand and be better from month to month."
Yoav Moar - PRPL Digital Agency


Pallyy will help you to —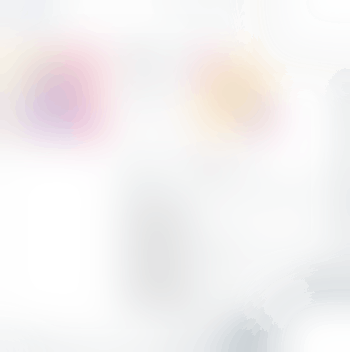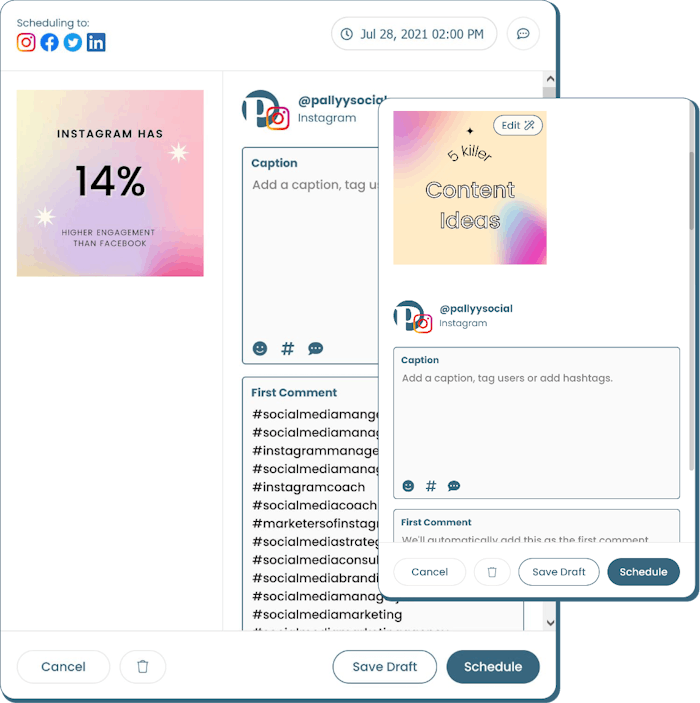 Schedule from anywhere
Keep on top of your clients scheduling and make sure you never miss a post. Pallyy works from your desktop, mobile or iPad - no need for another app.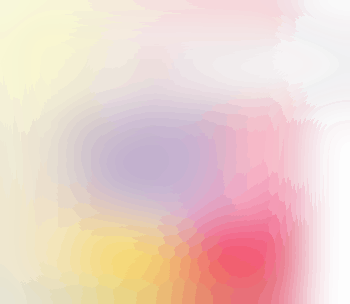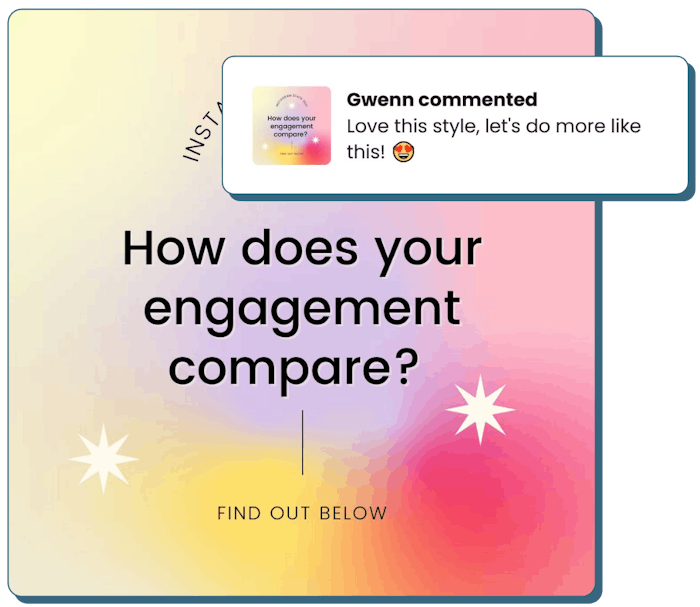 Keep your clients happy
Make sure your clients love what you're doing with built-in feedback tools that will keep the scheduling process hassle-free.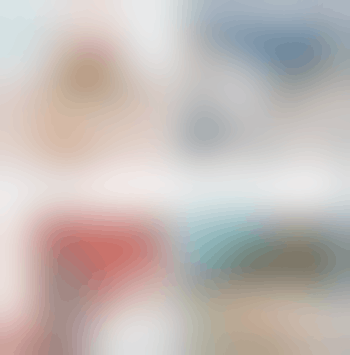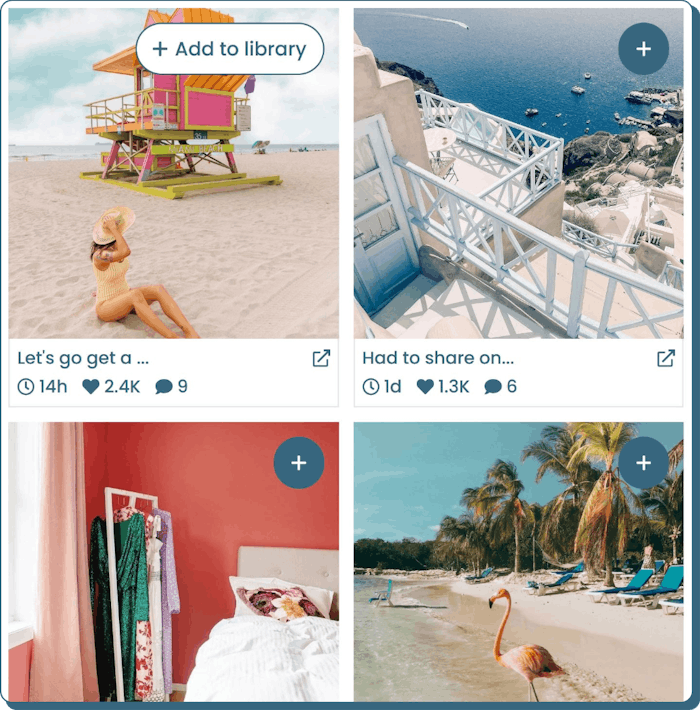 Create better content
Learn what works, so you can create content you know their audience will love. Use our Canva editor, or find UGC to re-post in our explore section.
"The top posts section is awesome. It helped me out when deciding which top-performing content topics were worth repurposing for VEED"
Diana Briceno - Head of Content @veedstudio


👋 Ideal for social media agencies!
14 days free, unlimited profiles!
We guarantee you'll save time & money - or we'll refund your money!