Facebook Analytics.
Get to know your audience better & create better content with our easy to read Facebook analytics tools.
Trusted daily by growing brands and agencies around the world including: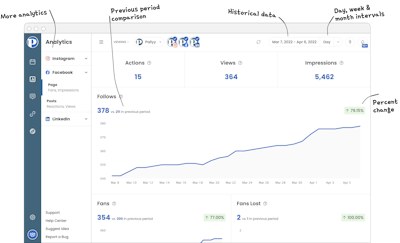 FACEBOOK ANALYTICS
Brands understand their Facebook page better when they use Pallyy.
"Hands down the best social media scheduling platform! We will honestly never go back to any other. Pally is a social media managers best friend!"

Kamara & Bianca
Glow Up Agency
1
Understand your page.
Track all the important page analytics to get a good idea of how your page is performing. Track things like actions, views, followers, reach and more.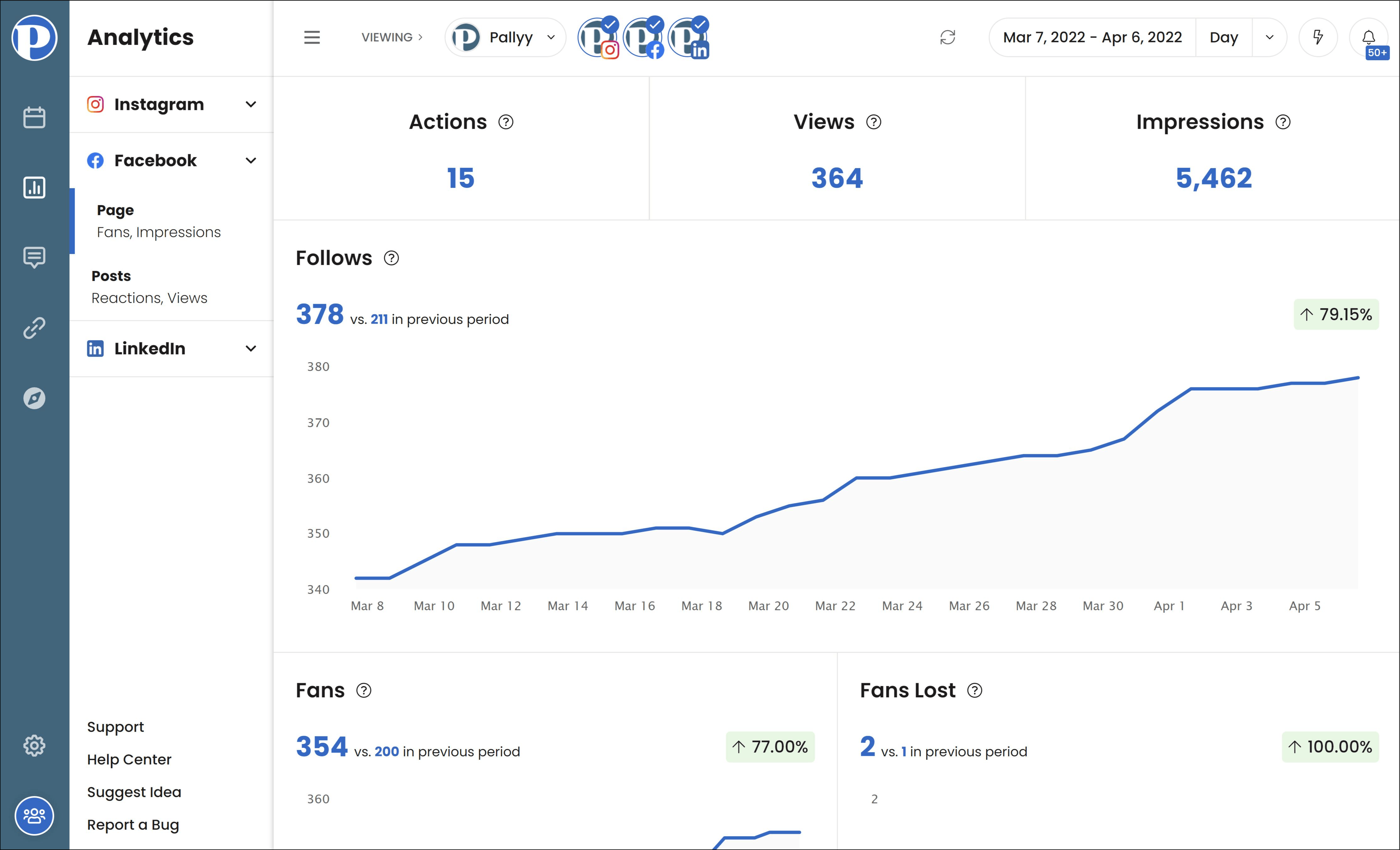 2
Track your fans evolution.
See how your page is evolving by tracking your fans gained & lost. Compare to previous periods to track performance over time.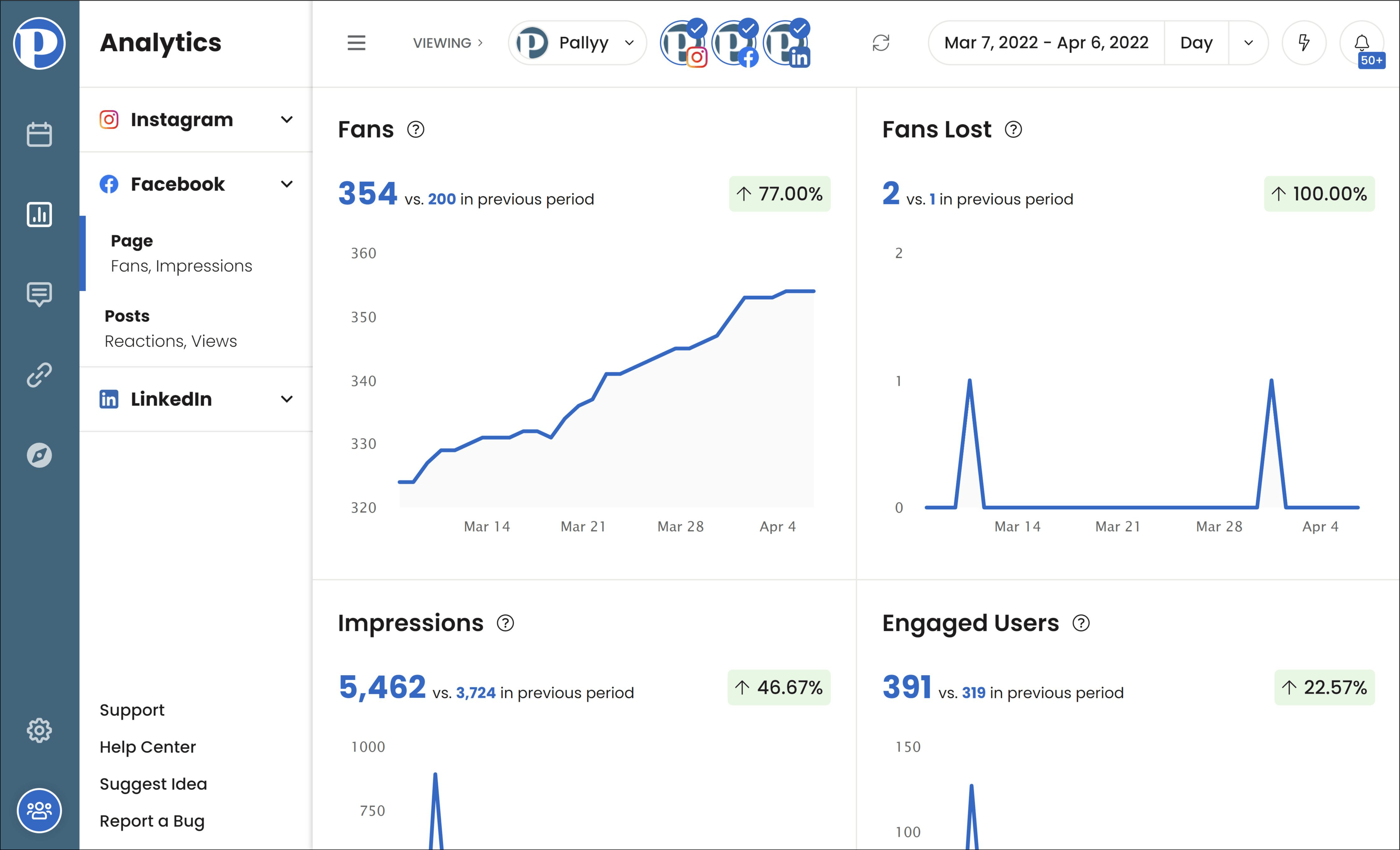 3
Post overview analytics.
See an overview of your posts impressions & reactions over time to see how many people your reaching, and if they like your content.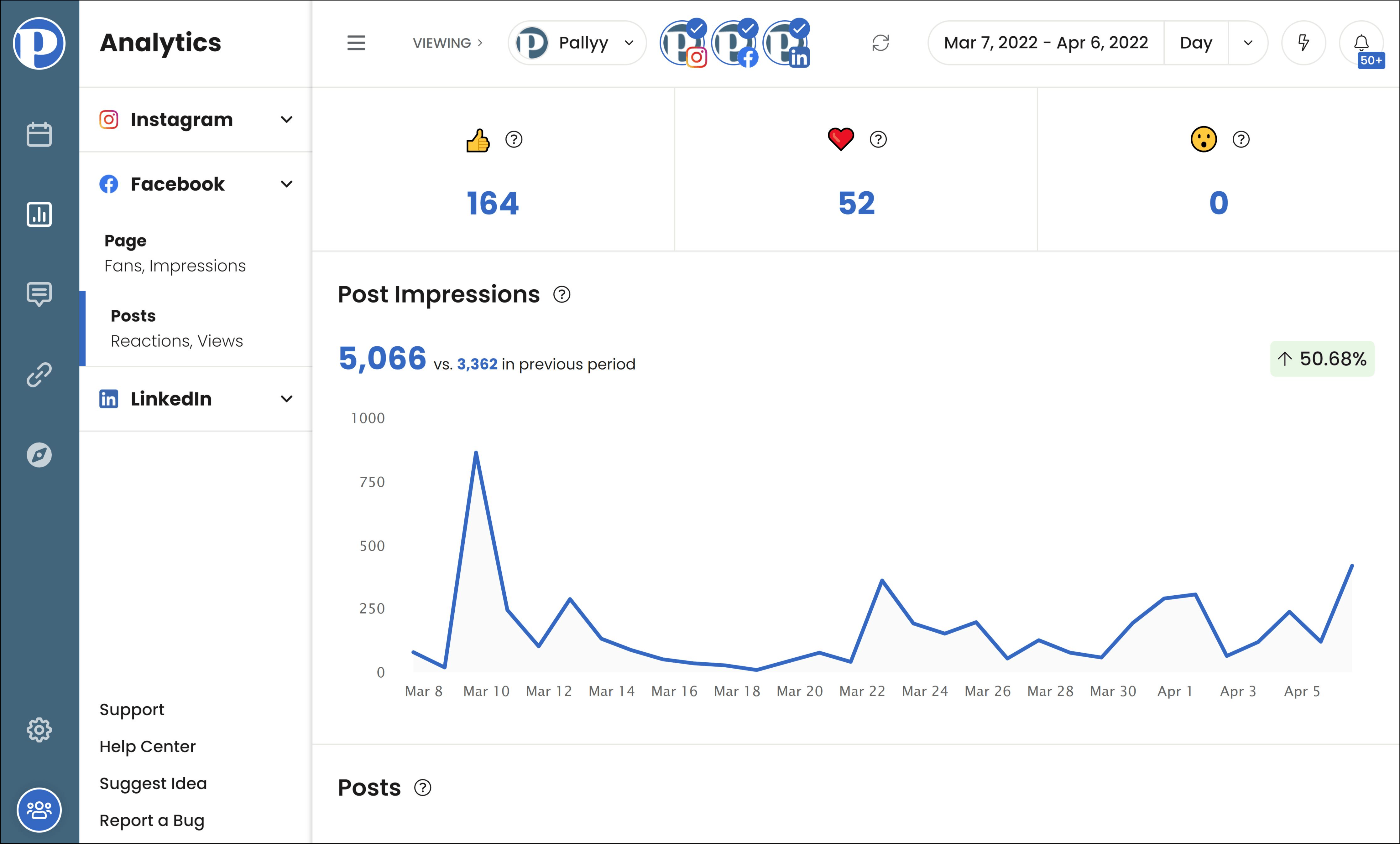 Level up your Facebook analytics with Pallyy
Getting started is fast, easy & free. Just sign up, connect your profiles, and start checking your analytics.
Get started for free
Frequently Asked Questions
Can I use Facebook analytics for free?
Yes, we track the last 30 days of historical data on our free forever plan.
How far does Pallyy's Facebook analytics go back?
Does Pallyy have Facebook analytics for personal profiles?
Is Pallyy approved by Facebook?