Facebook Analytics To Supercharge Your Page.
Get to know your audience better & create better content with our easy to read Facebook analytics suite.
Give Pallyy a Try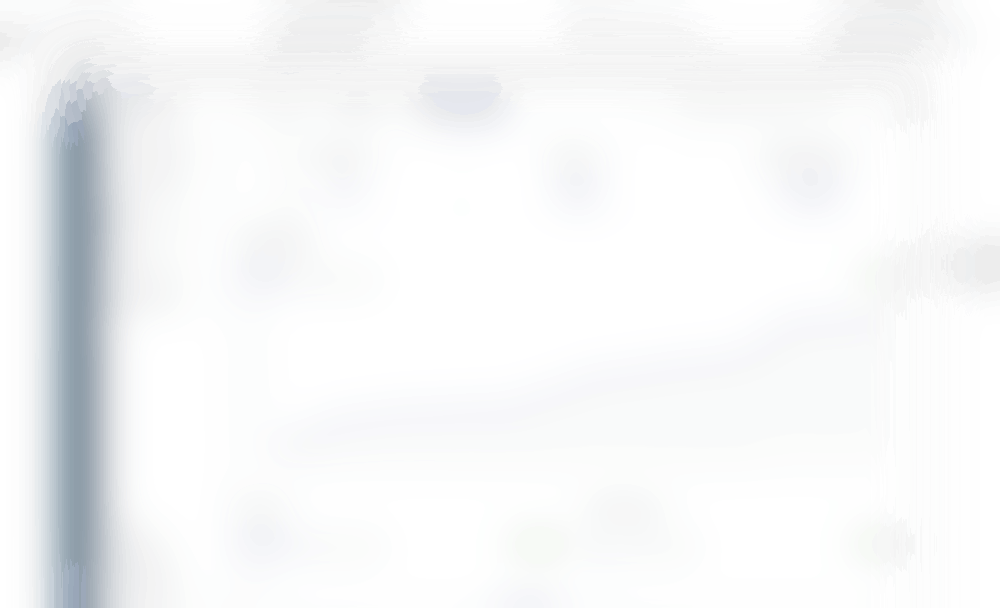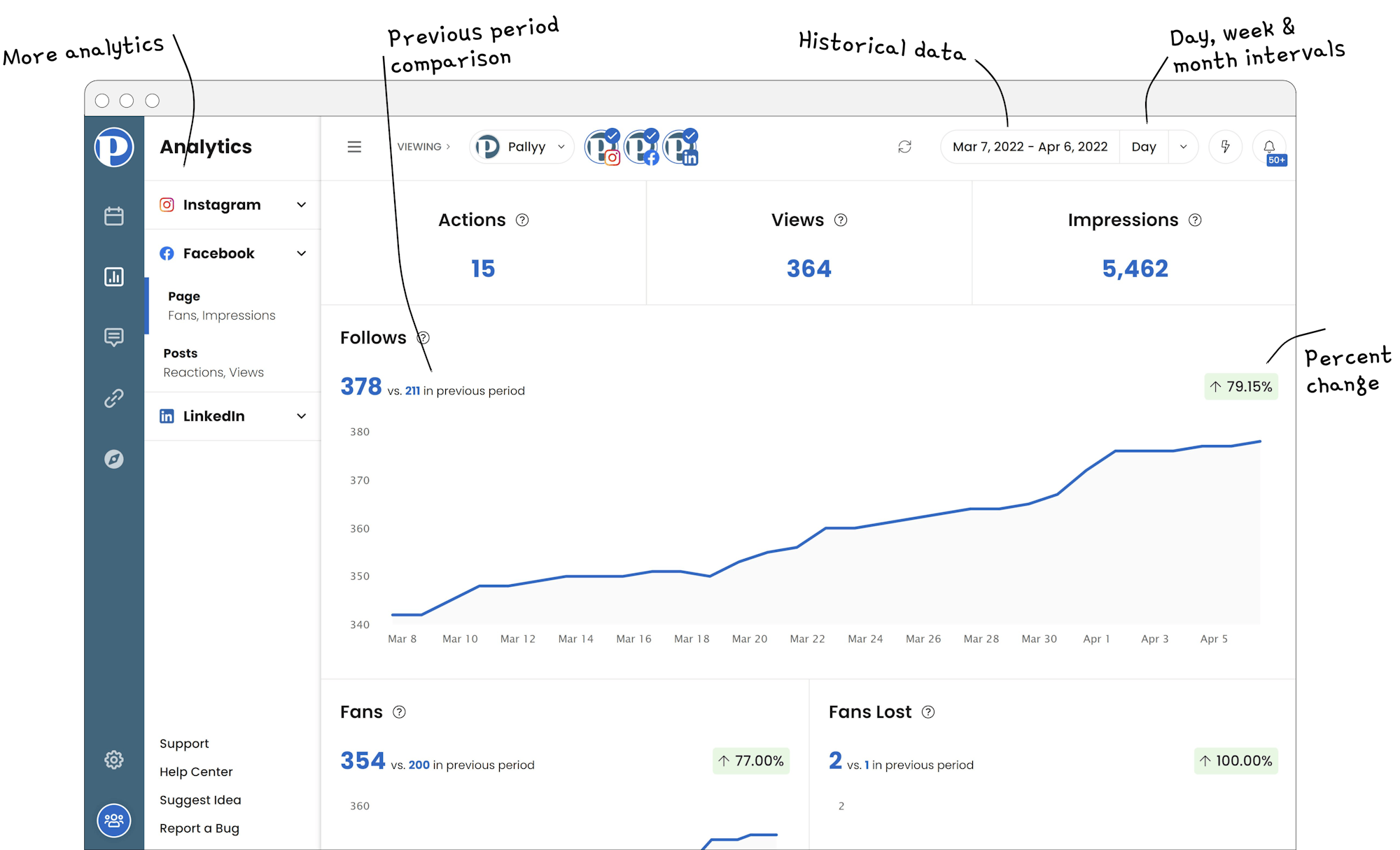 "This scheduling tool is a game changer"
"A social media managers best friend"
"Saves a huge amount of time."
"Powerful scheduling tools."
Check out more Pallyy reviews
Pallyy uses the official Facebook analytics API, so your account will always be safe.
Brands understand their followers better when they use Pallyy.
Understand your page.
Track all the important page analytics to get a good idea of how your page is performing. Track things like actions, views, followers, reach and more.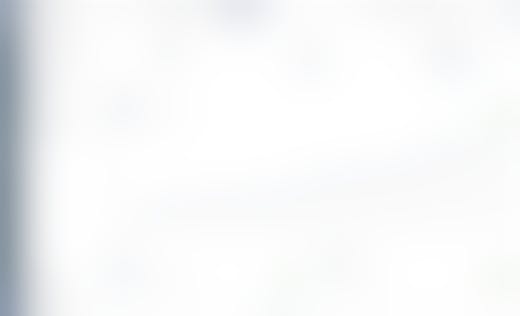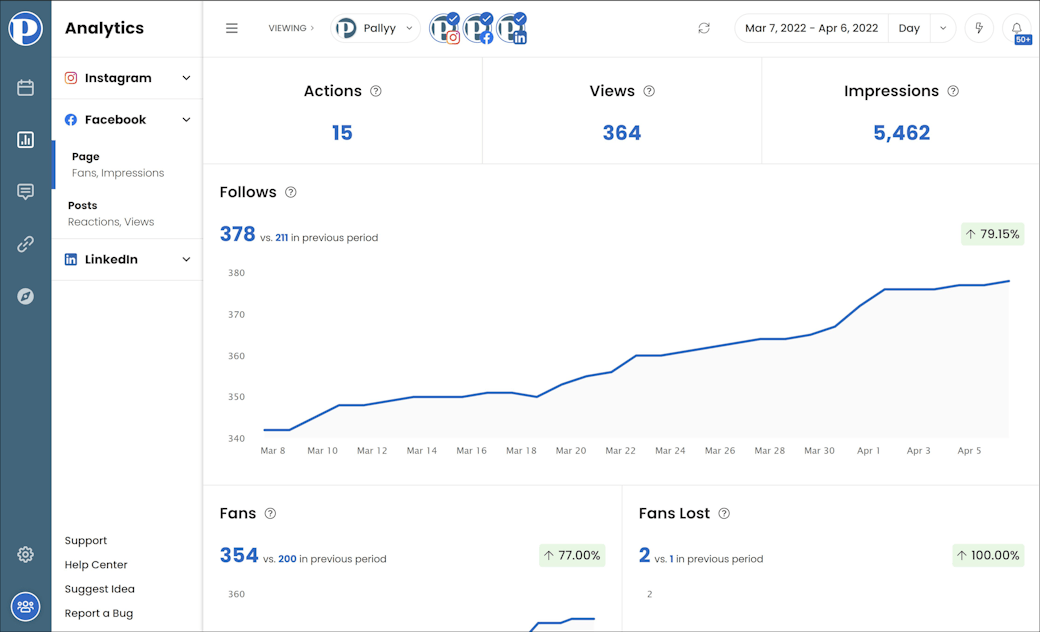 Track your fans evolution.
See how your page is evolving by tracking your fans gained & lost. Compare to previous periods to track performance over time.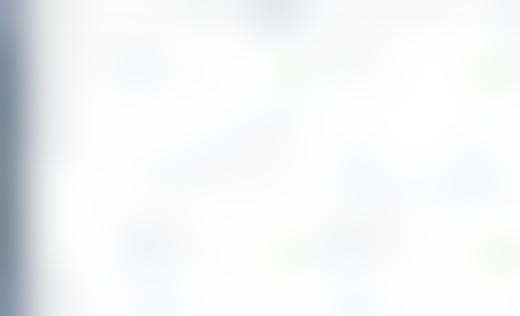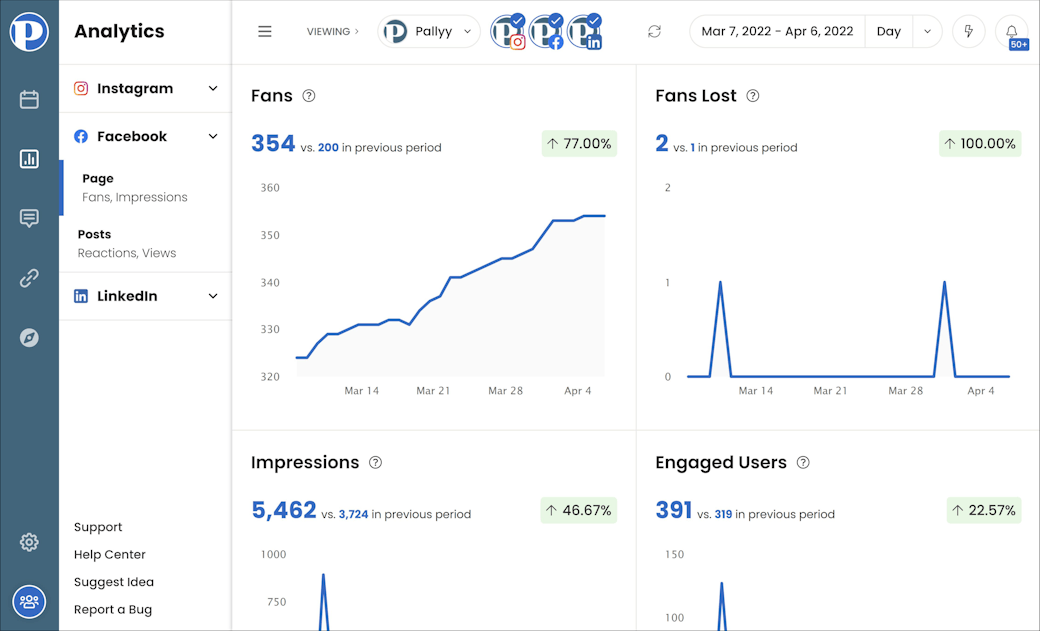 Post overview analytics.
See an overview of your posts impressions & reactions over time to see how many people your reaching, and if they like your content.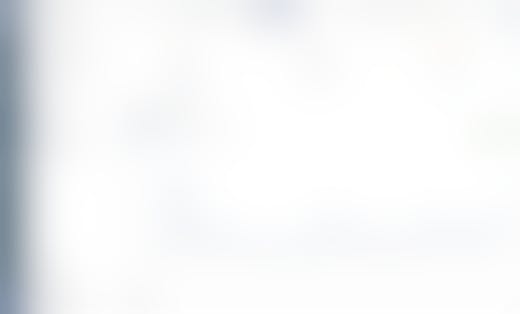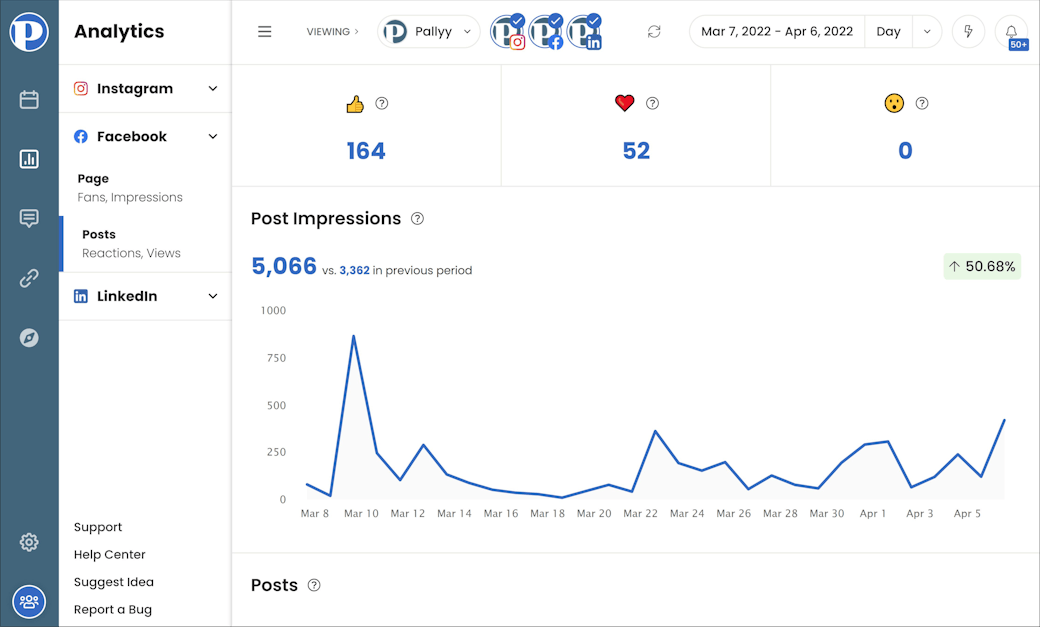 Ready to use Pallyy's Facebook analytics?
Getting started is fast, easy & free. Just sign up, connect your Facebook page and check out your analytics!
Get Started For Free
FAQ
Can I use Facebook analytics for free?
Yes, we track the last 30 days of historical data on our free forever plan.
How far does Pallyy's Facebook analytics go back?
Does Pallyy have Facebook analytics for personal profiles?
Is Pallyy approved by Facebook?
While you're at it, check out: Instagram Analytics | LinkedIn Analytics