Create beautiful custom analytics reports.
The best way to create reports for your clients. Add only the metrics you need, share as a URL or export as PDF.
Trusted daily by growing brands and agencies around the world including: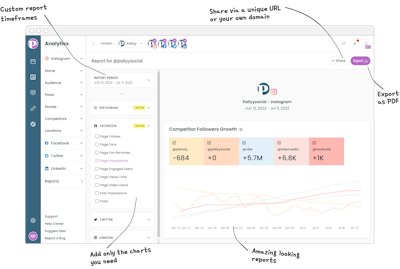 SOCIAL MEDIA ANALYTICS REPORTS
Integrated & approved by Instagram, Facebook, Twitter & LinkedIn.
"Hands down the best social media scheduling platform! We will honestly never go back to any other. Pally is a social media managers best friend!"

Kamara & Bianca
Glow Up Agency
1
Custom timeframes
Choose a timeframe like Jan 1st - Jan 30th, or set it to the last 30 days so the data is always up to date.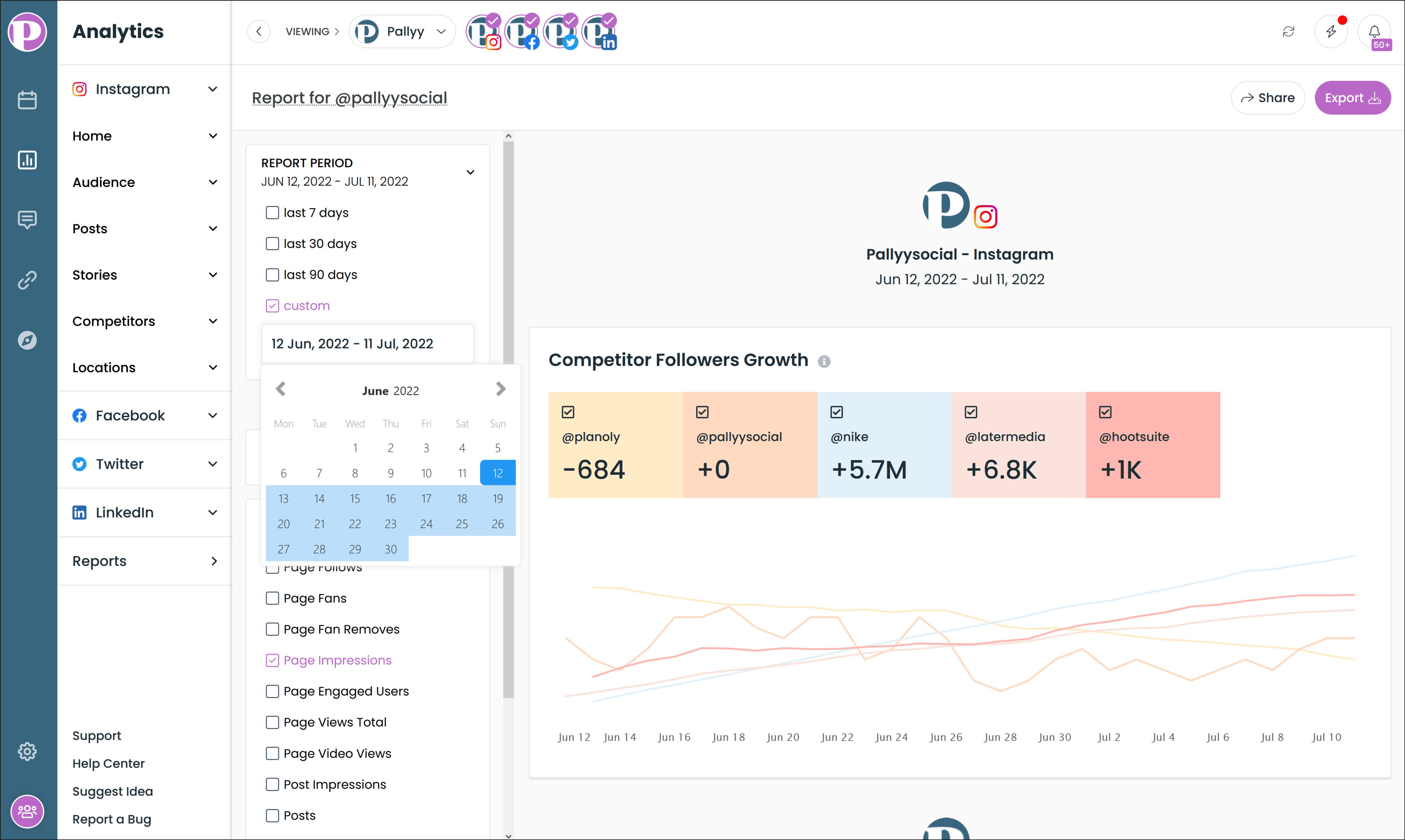 2
Share via a unique URL or custom domain.
Every report gets a unique URL that can be shared with others. If you have a custom domain setup, you can host it on your own website!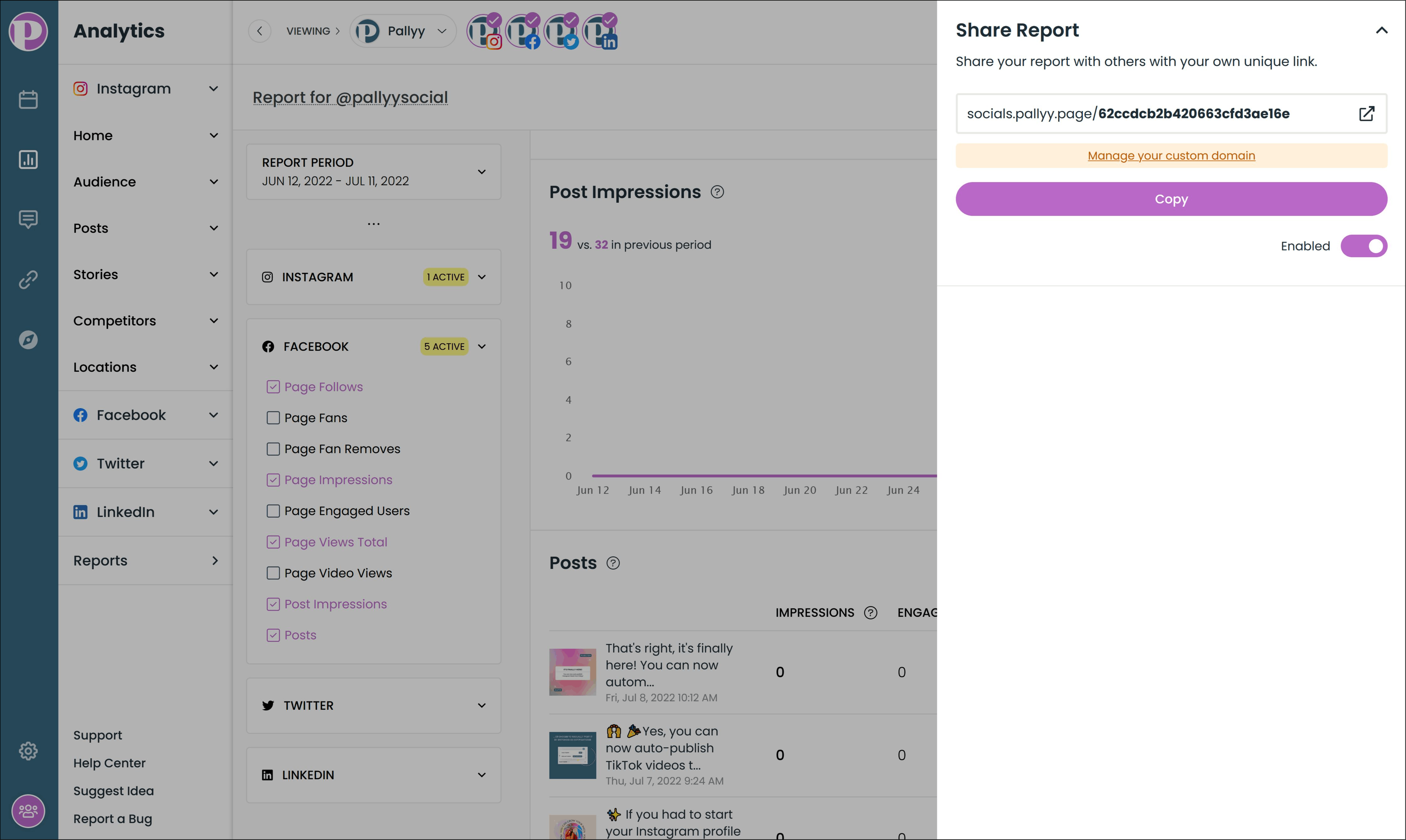 3
Export as a PDF.
Download the report as a PDF to send onto your clients.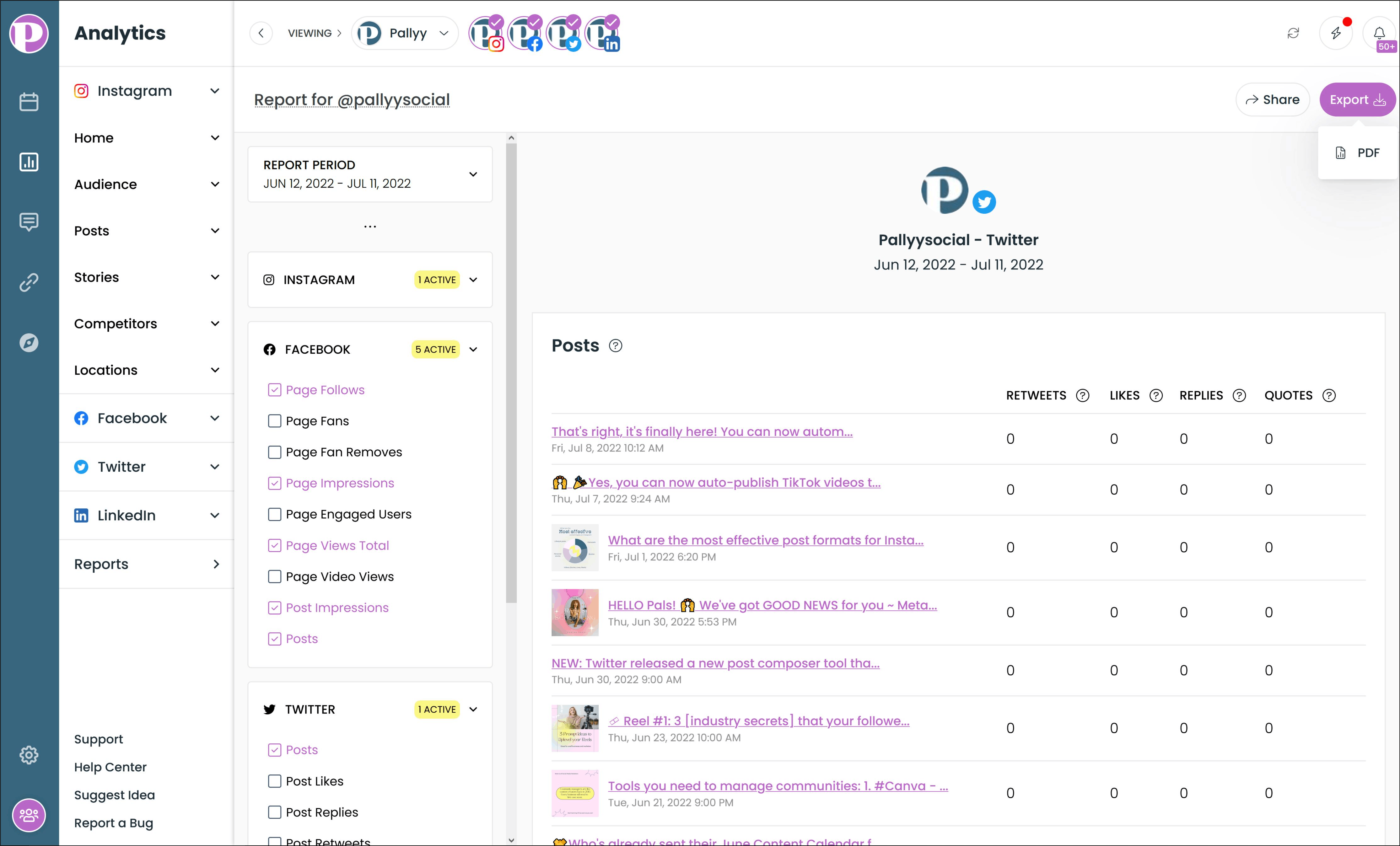 4
Fully customizable.
Choose exactly which charts & metrics from any social platform to inlcude in your report.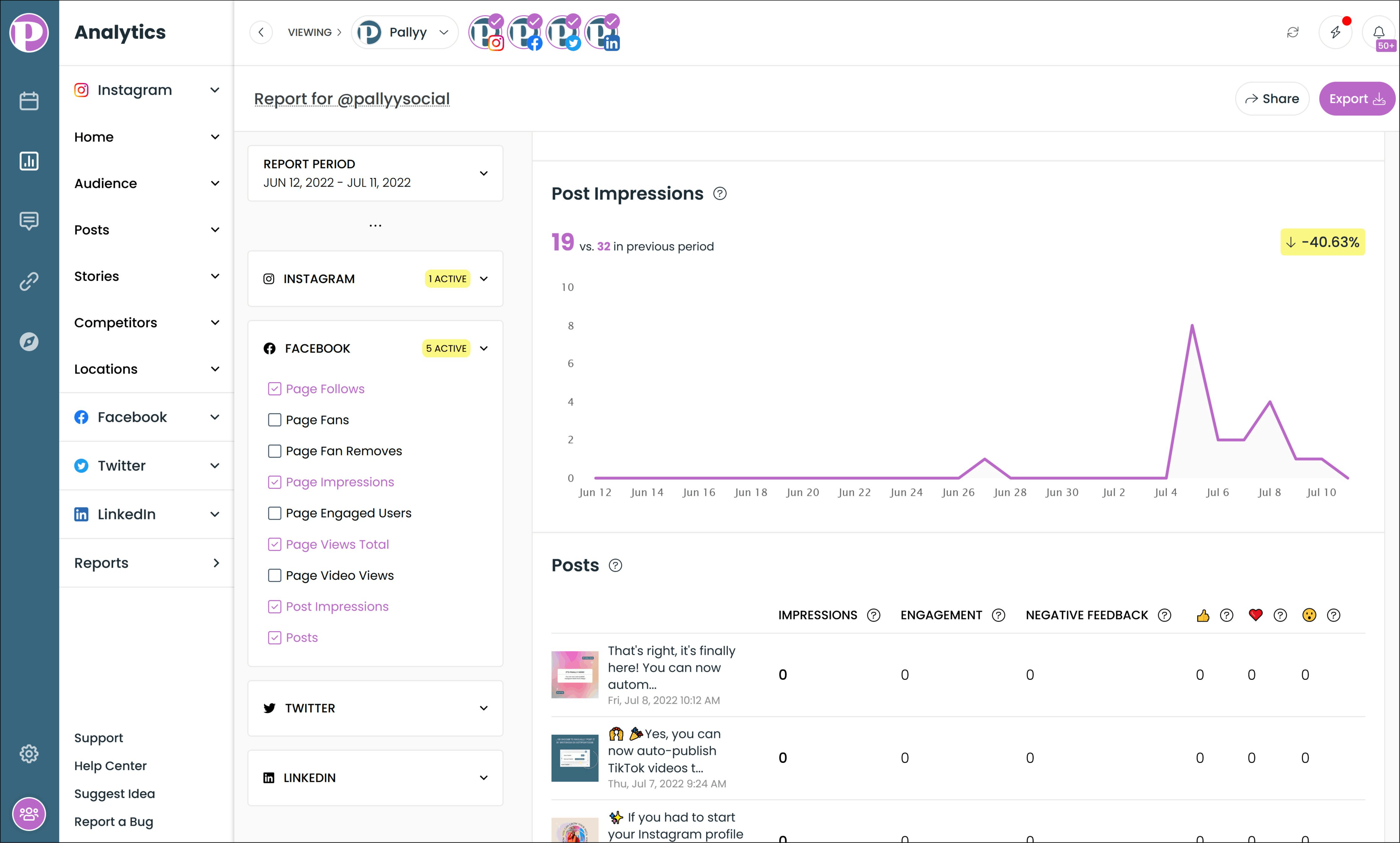 Level up your social media analytics reporting with Pallyy
Getting started is fast, easy & free. Just sign up, connect your profiles, and start creating reports.
Get started for free
Frequently Asked Questions
How many custom reports can I create?
You can create unlimited reports!
Can I build custom analytics reports for free?
Does Pallyy have LinkedIn analytics for personal profiles?
Is Pallyy approved by LinkedIn?