Schedule LinkedIn Posts
Save time & keep your audience engaged with our all-in-one LinkedIn scheduling platform.
Get Started Today
Why Schedule Posts to LinkedIn?
According to LinkedIn "pages that publish regularly can double their engagement". Scheduling your LinkedIn posts ensures you've got a steady stream of content going out every day.
More engagement.
The more you post, the more engagement you'll receive. Do a bulk schedule to LinkedIn to make sure content is going our regularly.
Pricing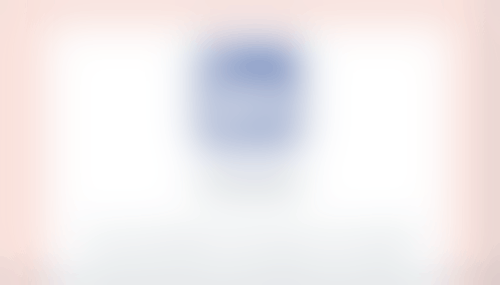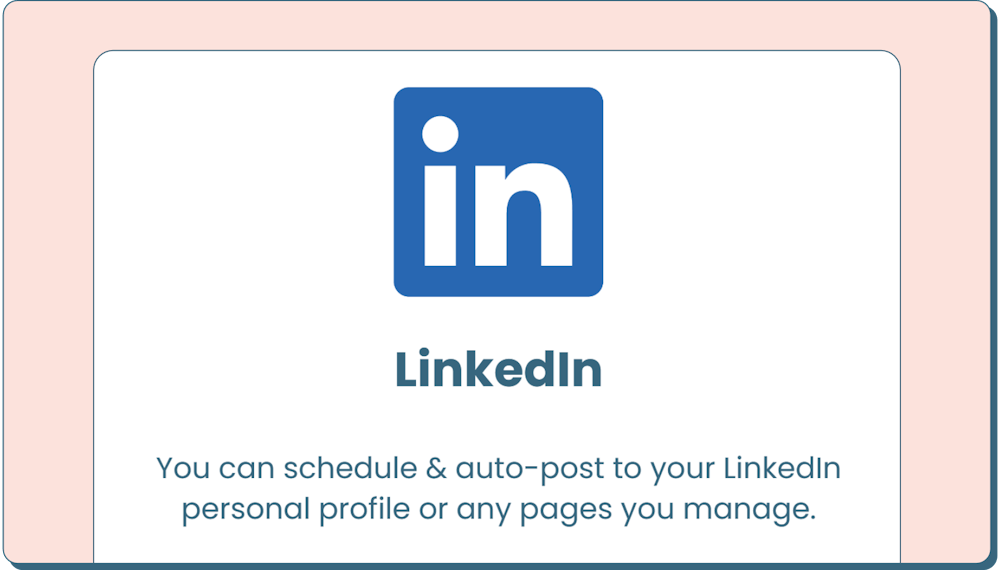 To save time.
Finding content, writing, uploading - it all takes time. Pallyy streamlines your LinkedIn scheduling process with easy-to-use tools designed to save you time.
Get Started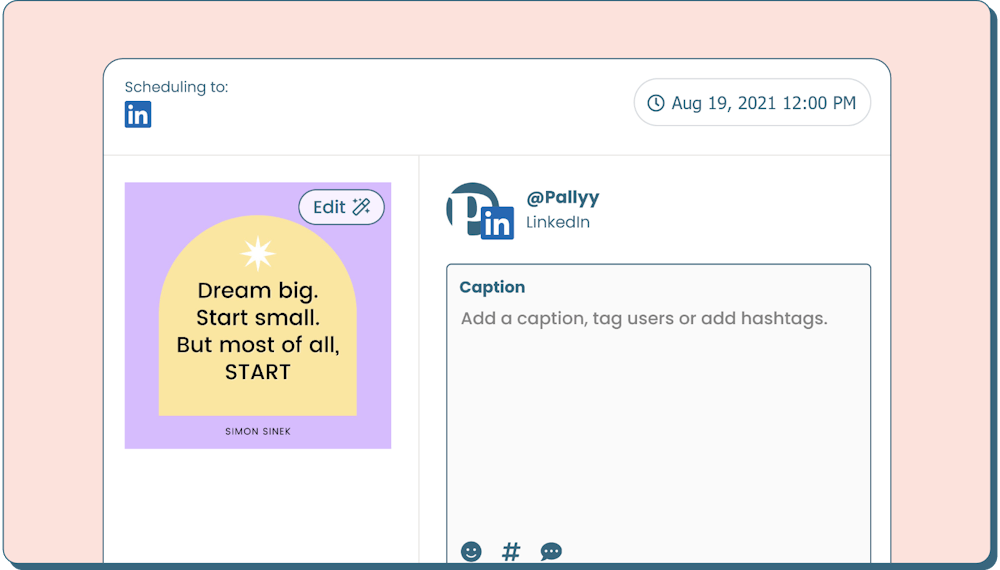 "Finally, a social media scheduling tool that's built for visual content sharing and doesn't break the bank. Pally's workflow for social sharing is so slick and saves a huge amount of time."
Adam Connell - Blogging Wizard


Here's how it works —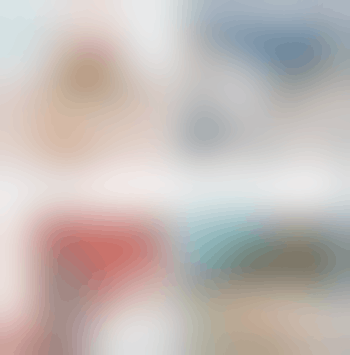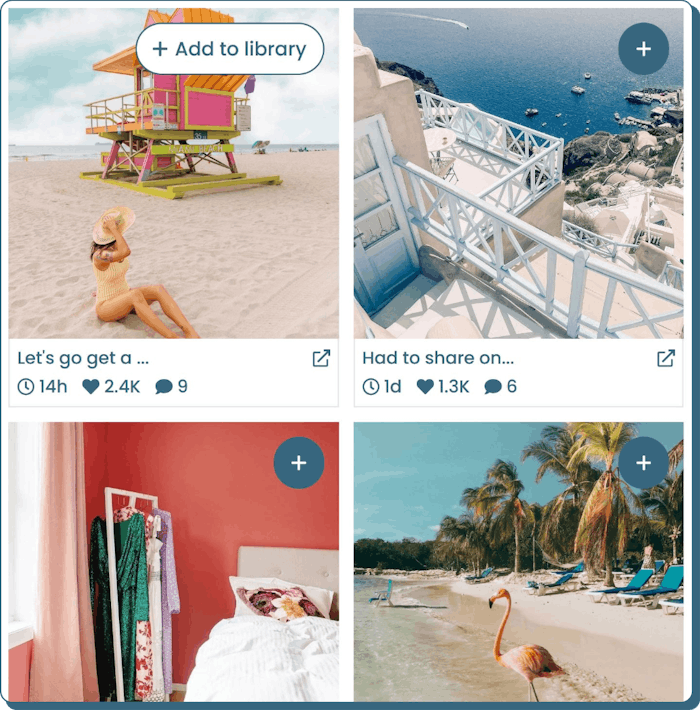 1. Upload your media
Upload media to use in your LinkedIn post, or use our Canva integration to create a post in Pallyy!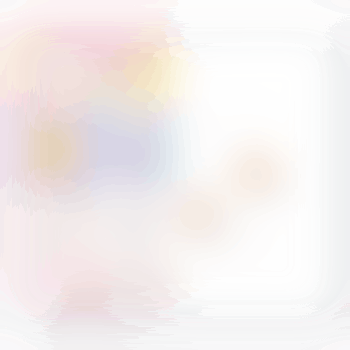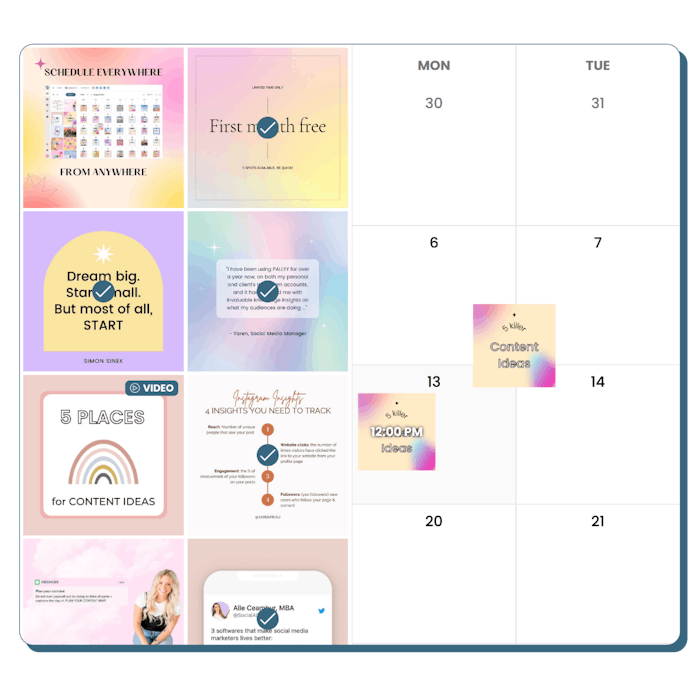 2. Drag to the calendar
Choose the media from the sidebar and drag it onto the calendar on the day/time you want it to post (can be edited later).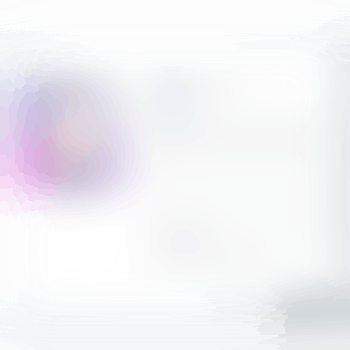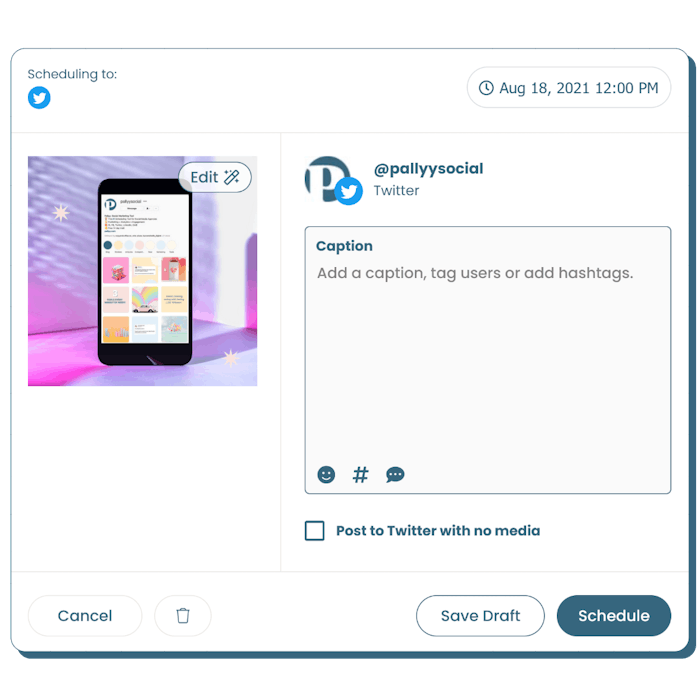 3. Add caption & schedule
Create your caption and schedule - or save as a draft for later. Post to LinkedIn at the same time as your other social networks to save huge amounts of time.
"I tried all of the major social media manager apps before finally finding Pallyy. It is the easy winner with a sleek user-friendly interface, excellent customer service and powerful scheduling tools."
Bob Smith - The Static Dive


FAQ
Does Pallyy support auto-posting to LinkedIn?
Yes, Pallyy supports auto-posting to LinkedIn. Just schedule your LinkedIn post and when the time comes, Pallyy will automatically publish it to your LinkedIn account!
Is Pally approved by LinkedIn?
Can Pallyy schedule LinkedIn with other socials?
You can also schedule to —
Start scheduling your LinkedIn posts!
Ready to start?
Start scheduling on our Free plan - no credit card required, or trial Premium for unlimited scheduling, multiple social sets and full access to Pallyy.