Linkedin Post Scheduler — Plan Images, Videos & More.
Grow your network by using our all-in-one Linkedin scheduling tool to plan & publish your LinkedIn posts.
Trusted daily by growing brands and agencies around the world including: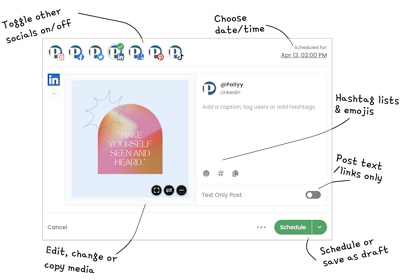 LINKEDIN POST SCHEDULER
Brands expand their network faster when they use Pallyy to schedule LinkedIn posts.
"Hands down the best social media scheduling platform! We will honestly never go back to any other. Pally is a social media managers best friend!"

Kamara & Bianca
Glow Up Agency
1
Schedule text or link only posts.
Don't want to post an image? Do a text only post to schedule a quick LinkedIn post. Add a link into the caption and we'll use that as the image instead.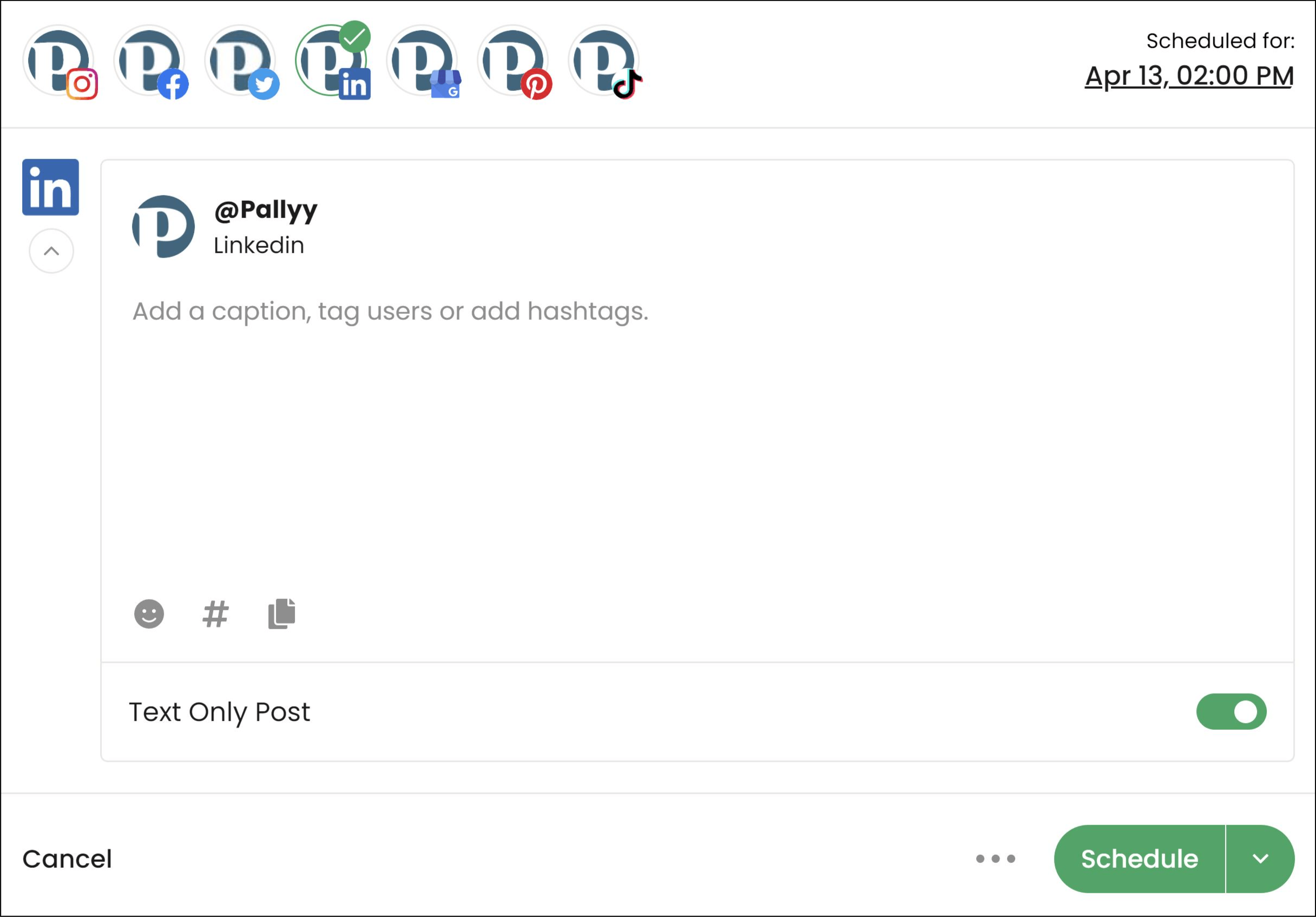 2
Pre-set hashtag lists.
Create a list of your favourite hashtags to quickly insert in your scheduled LinkedIn posts & get more engagement.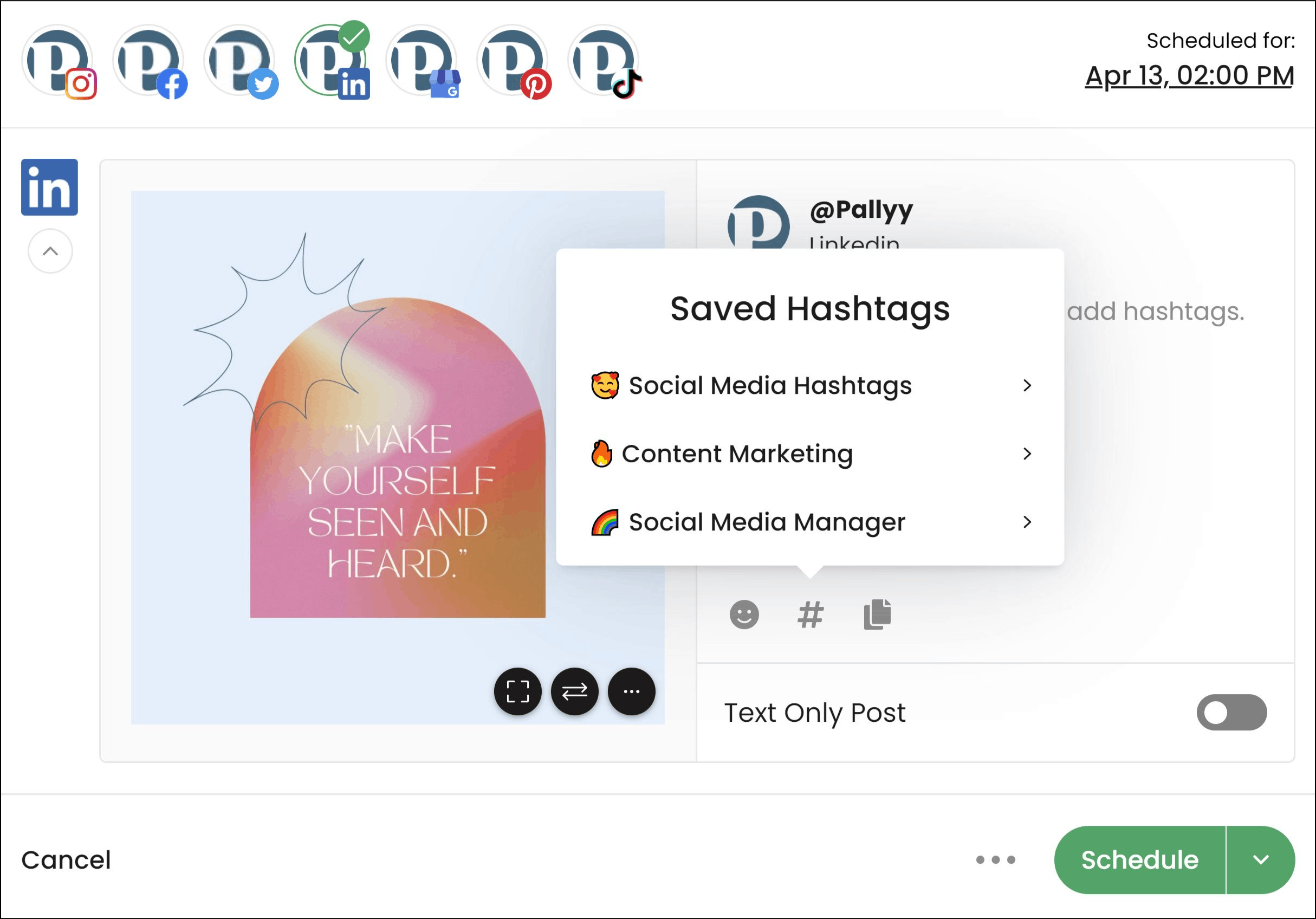 3
Re-size your images.
Want to only use a snippet from the image, or just change the size? You can do it easily with our in-built image editing features.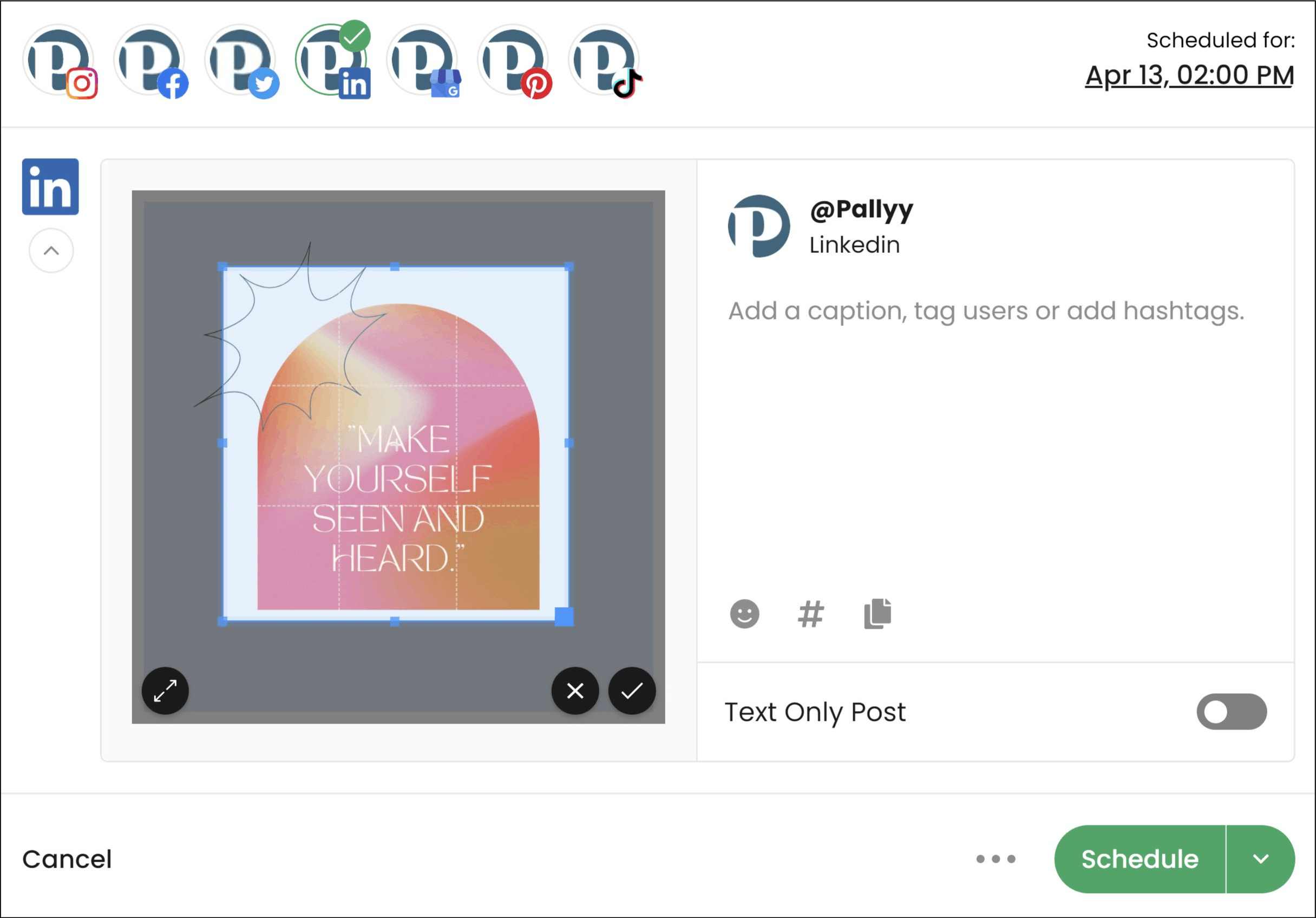 4
Emoji support.
Easily find your favourite hashtags to spice up your scheduled LinkedIn posts!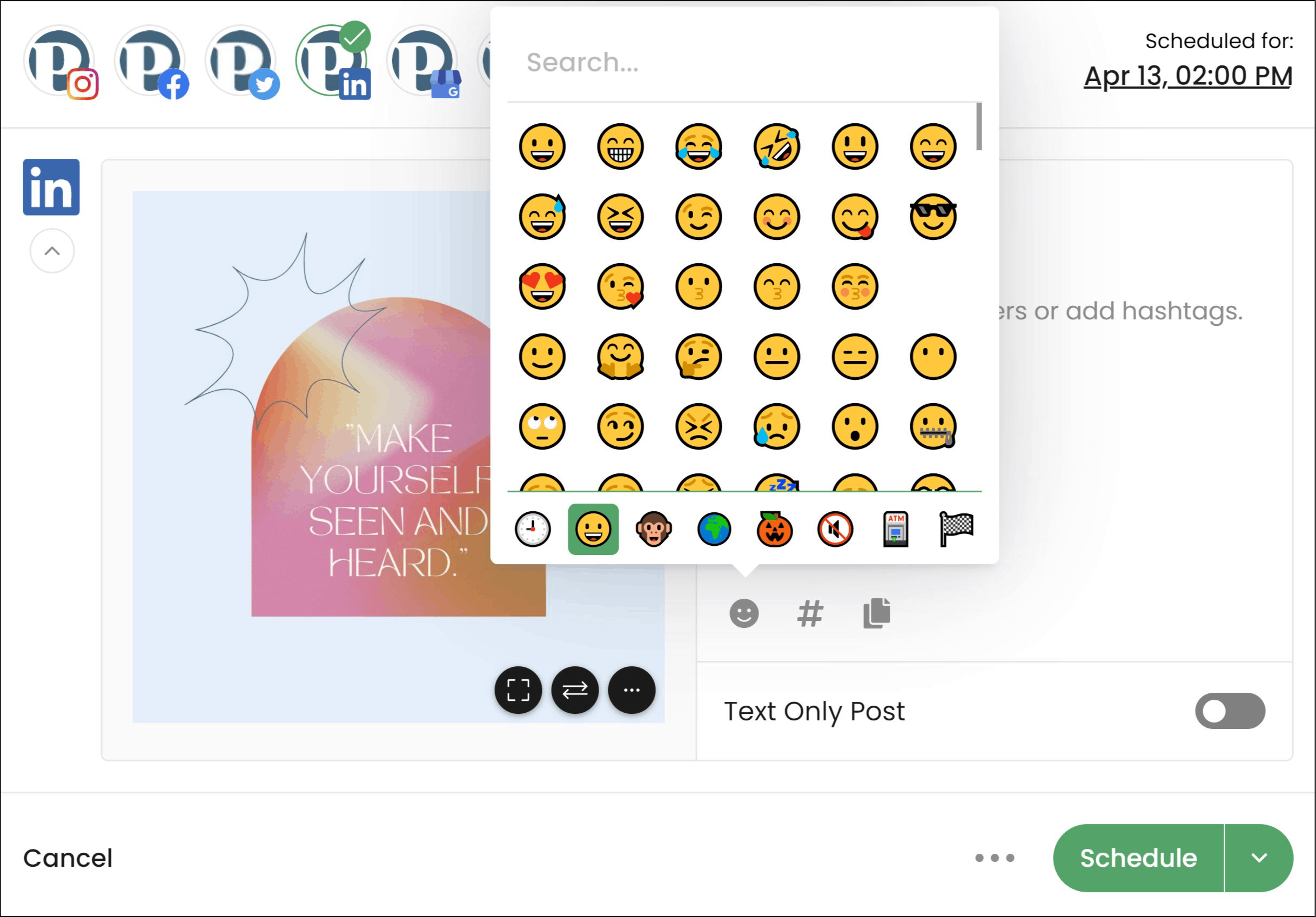 Plan months in advance with our Twitter post scheduler.
Just sign up, connect your Twitter profile and start scheduling your tweets.
Get started for free
Frequently Asked Questions
Can I schedule LinkedIn posts for free?
Yes, you can schedule up to 15 LinkedIn posts per month on our free forever plan.
Does Pallyy support auto-posting to LinkedIn?
Can I schedule to LinkedIn personal profiles?
Is Pallyy approved by LinkedIn?