Instagram Analytics.
Track your profile & competitors in seconds with our in-depth and easy to use Instagram analytics platform.
Trusted daily by growing brands and agencies around the world including: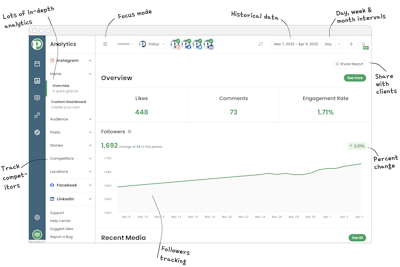 INSTAGRAM ANALYTICS
Save time, and learn more with our advanced Instagram analytics platform.
"Hands down the best social media scheduling platform! We will honestly never go back to any other. Pally is a social media managers best friend!"

Kamara & Bianca
Glow Up Agency
1
Track your Instagram competitors
Connect up to 10 of your competitors and view analytics like engagement rates, how often they post, followers and more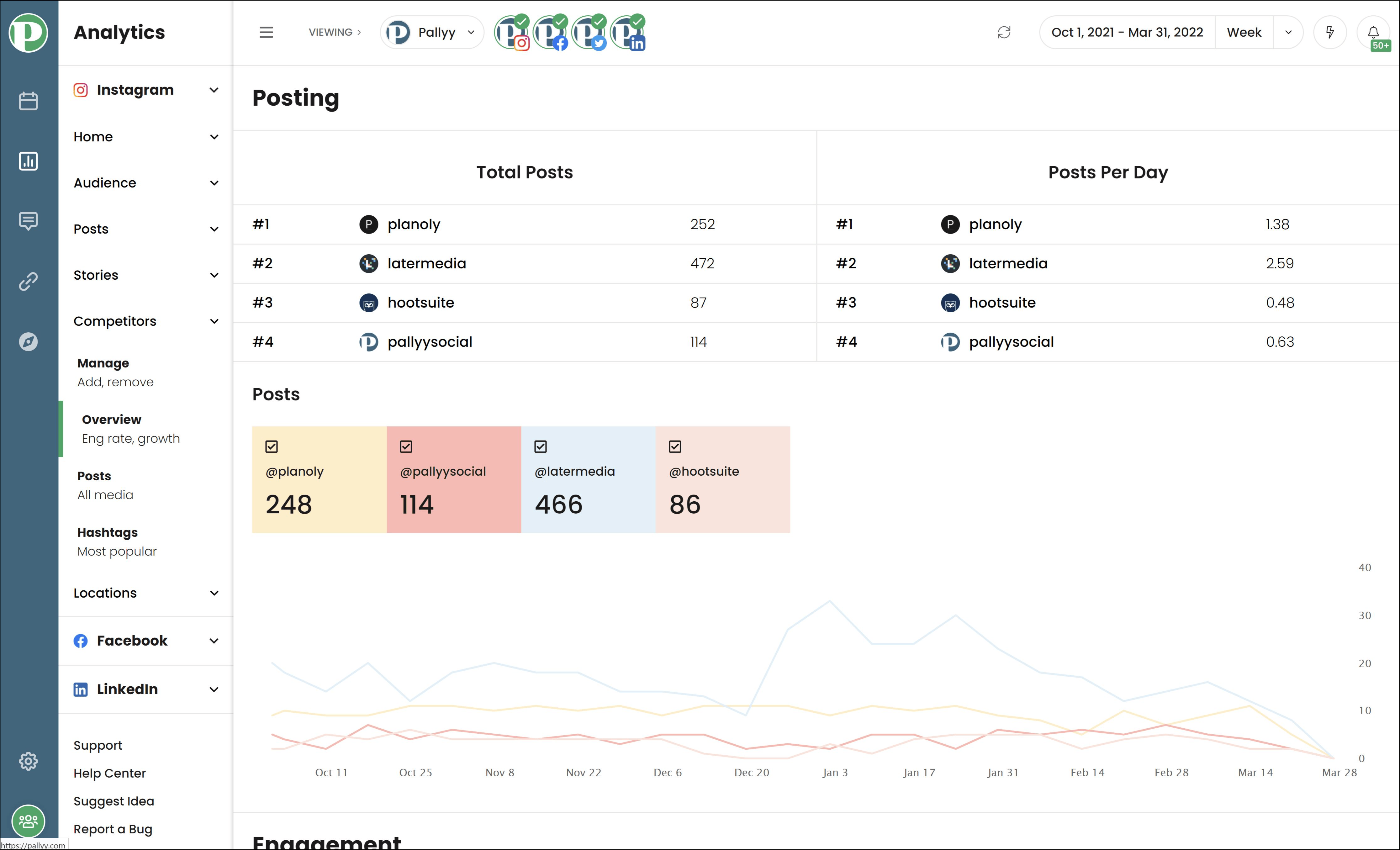 2
Create & share performance reports.
Managing your clients with Pallyy? In just one click you can create a Instagram analytics report to share with them.
3
Audience Insights
Understand how your audience interacts with your Instagram. See analytics for followers gained & lost, reach, impressions, profile views & so much more.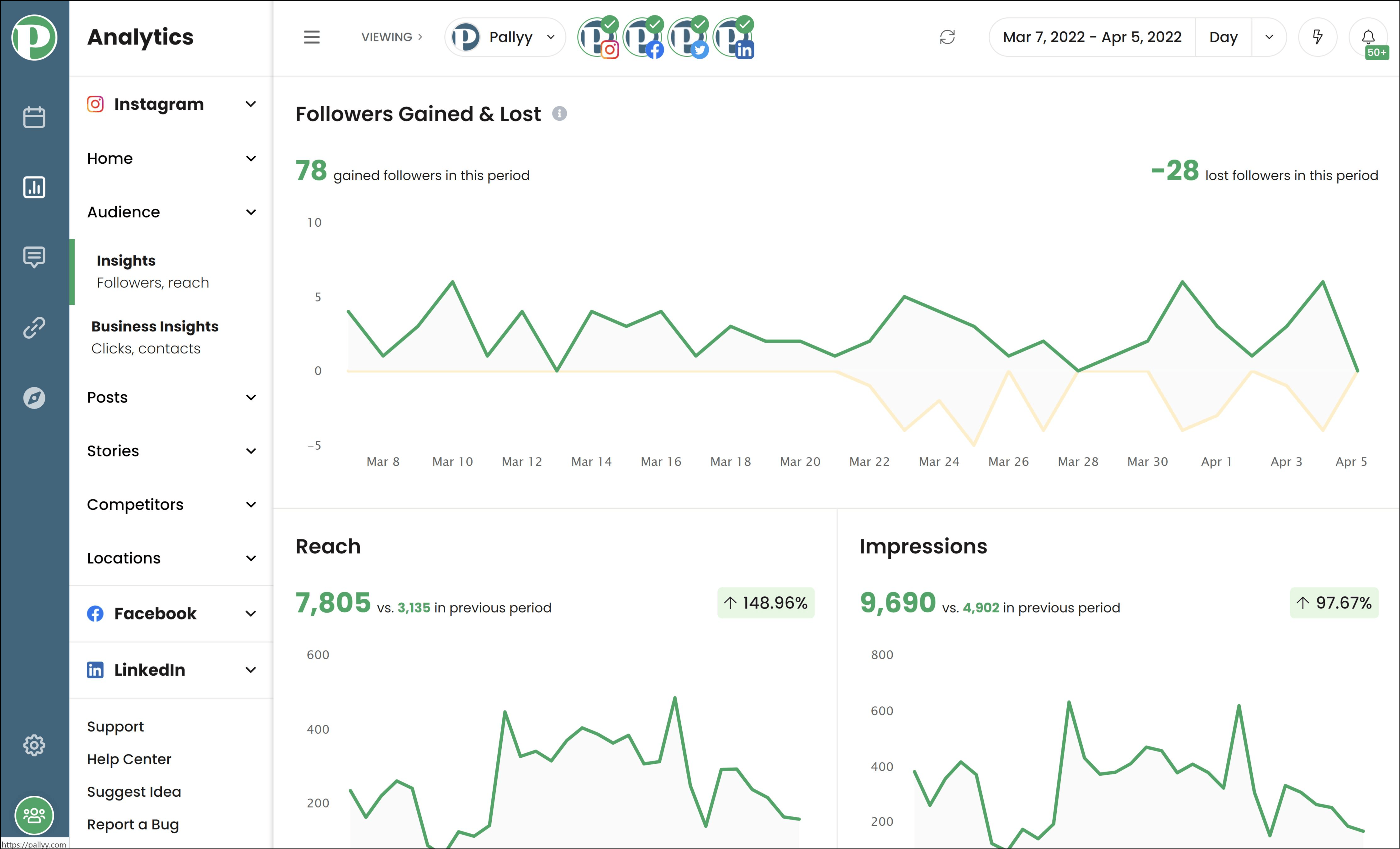 4
Top Post Analytics
Track your posts & their analytics. Find the posts that get the most engagement to help you create better content in the future.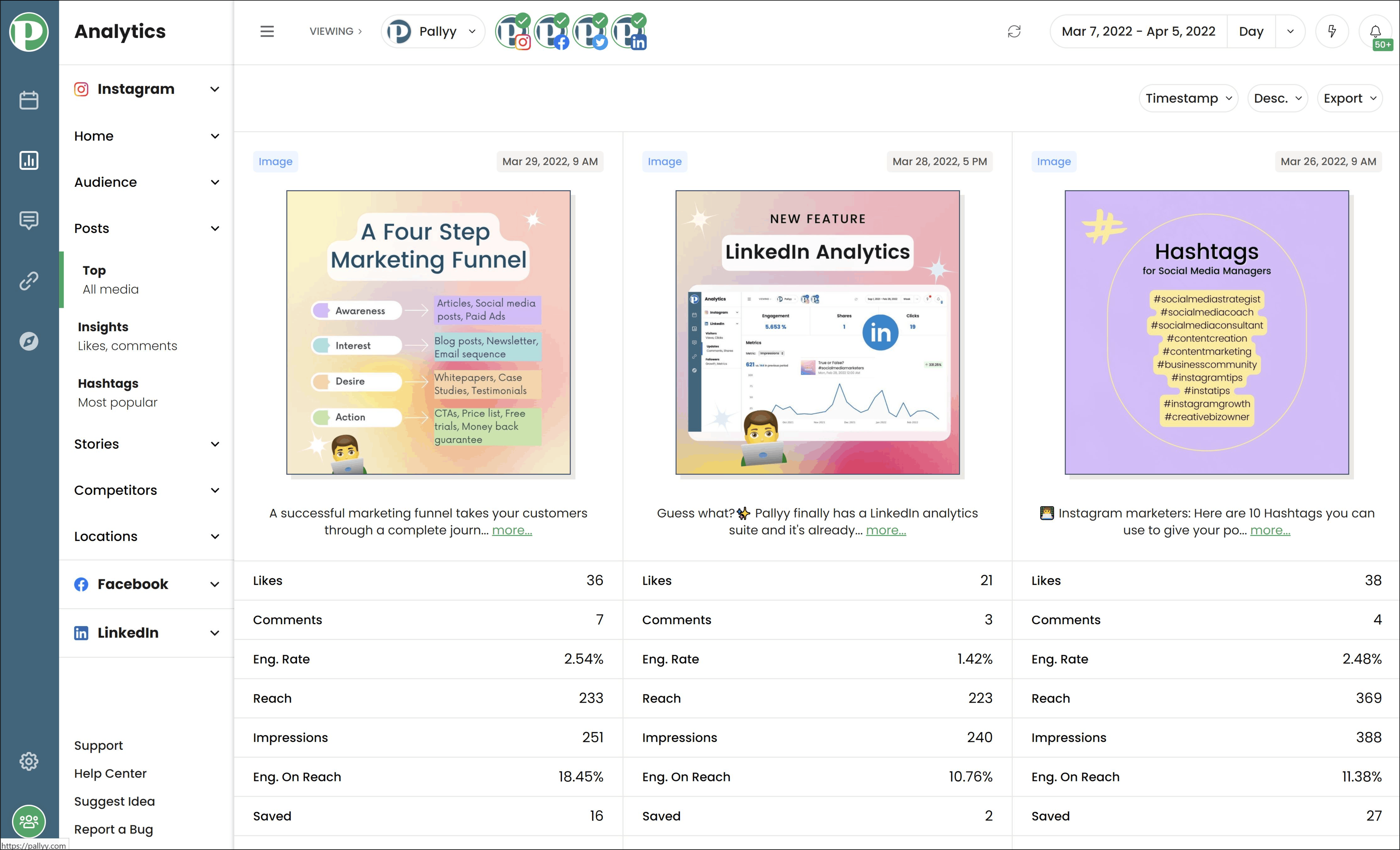 5
Instagram Story Analytics.
Track your story analytics to see which get the most engagement. We keep your stories even after 24 hours so you can always look back at what worked in the past.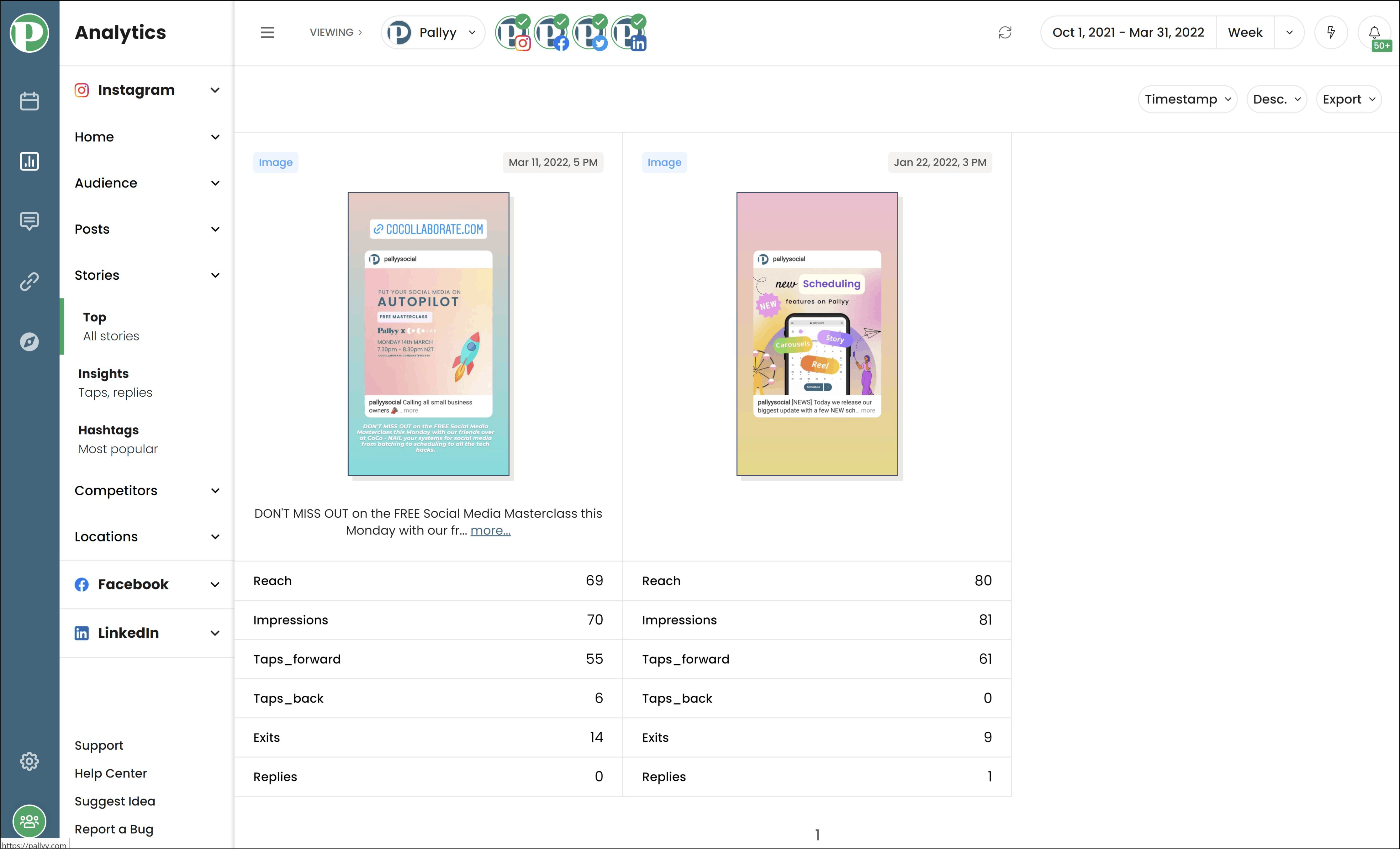 Level up your Instagram analytics with Pallyy
Getting started is fast, easy & free. Just sign up, connect your profiles, and start checking your analytics.
Get started for free
Frequently Asked Questions
Can I use Instagram analytics for free?
Yes, we track the last 30 days of historical data on our free forever plan.
How far does Pallyy's Instagram analytics go back?
Does Pallyy work with personal profiles?
Is Pallyy approved by Instagram?