Instagram Feed Planner
Visually plan your Instagram feed, re-arrange media, add captions, share with clients & bulk auto-post to Instagram.
Get Started Today
Why use an Instagram feed planner?
When it comes to scheduling your posts in advance, it can be tricky to know how your feed will looks once all your posts are live. This is where using an Instagram feed planner comes in handy. You can visually see exactly what it will look like before scheduling your posts.
Create stunning feeds
Use our drag & drop grid builder to make your Instagram feed look amazing. You can even see how it looks against your previous IG posts.
Get Started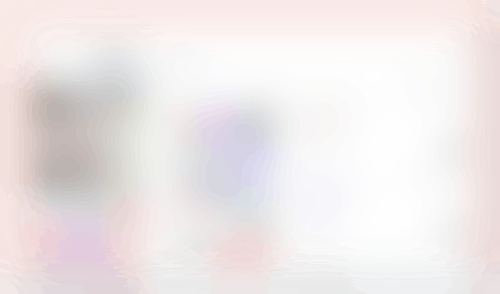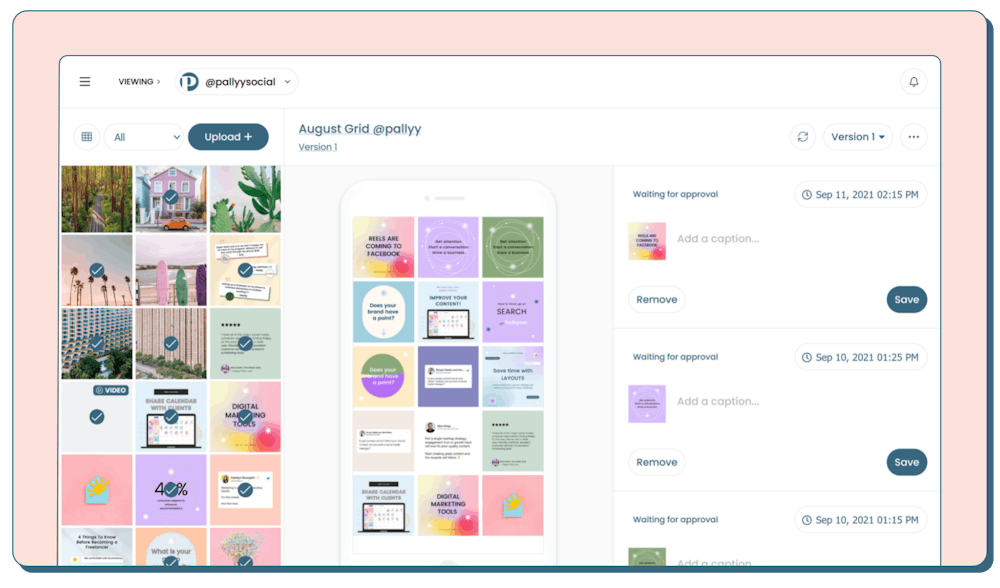 Make your clients happy.
Share your Instagram feed planner with your clients so they can approve it. They can even approve the captions you create!
Pricing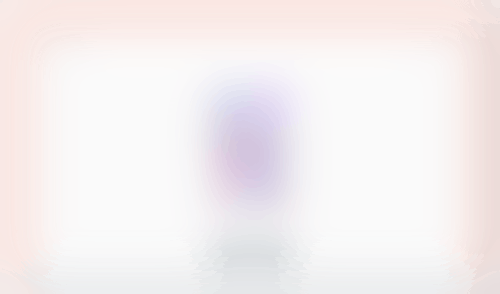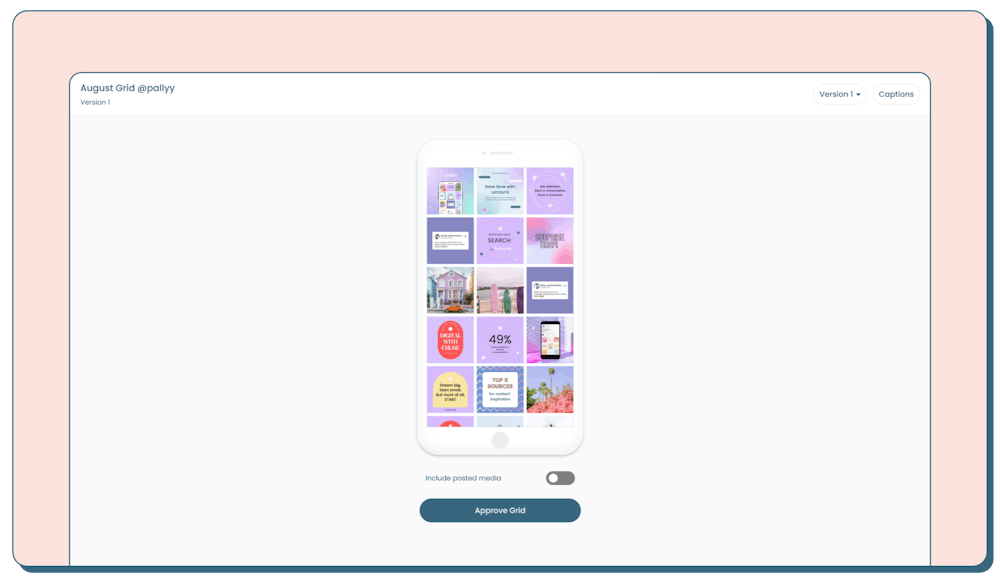 Bulk sync to your calendar.
Once your happy with your Instagram feed plan, you can sync it to your calendar ready for posting. This is where our Instagram feed planner really shines!
Get Started Free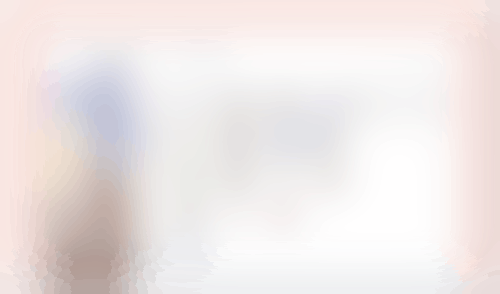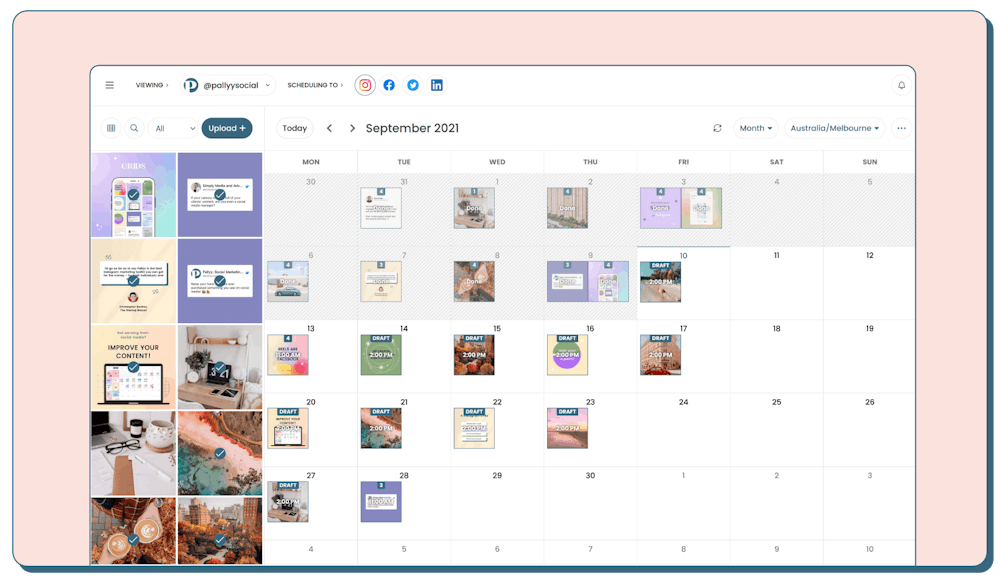 "Finally, a social media scheduling tool that's built for visual content sharing and doesn't break the bank."
Adam Connell - Blogging Wizard


How to use our Instagram feed planner —
1. Add media to your Instagram feed planner
Start by adding your media to your Instagram feed. Simply drag from the sidebar to the feed planner screen. If you don't have any media, upload some to get started.
2. Re-arrange your feed
Drag media on the Instagram feed planner to change the order of your posts. You can remove media from the captions menu or popup menu (on mobile).
3. Add captions & dates
Next, add your captions & dates to each media from the captions menu (on the right). This will help you save time when bulk scheduling.
4. Share with your client (optional)
If you're designing a Instagram feed plan for your client, share it with them to get their approval. They can also approve and edit the captions.
4. Bulk sync to your calendar
Finally - it's time to get your Instagram feed plan ready for posting. You can schoose which socials to post to, then we'll sync them to your calendar as drafts ready to post.
"Hands down the best social media scheduling platform! We will honestly never go back to any other. Pally is a social media managers best friend."
Kamara & Bianca - Glow Up Social Media Agency


FAQ
Is Pallyy's Instagram feed planner free?
Yes, you can use our Instagram feed planner for free - although to bulk sync your feed to your calendar, you will need to upgrade. There's a free 14 day trial if you want to give it a go!
Does this feed planner work on mobile & desktop?
Is it for Instagram only?
Use our Instagram feed planner to bulk schedule to —
Ready to start?
Start scheduling on our Free plan - no credit card required, or trial Premium for unlimited scheduling, multiple social sets and full access to Pallyy.