We all love watching the number of our followers go up, right? But does the follower count really mean anything if no one is actually interacting with your posts?
The answer? No!
Instagram has changed a lot over the past few years. It used to be a place where you posted every photo with the most horrendous filters (Valencia, anyone?). Then it became a hub for all things beautiful with perfectly curated feeds. Now, it's changed again!
Instagram in 2020 is all about building an engaged community and being authentic. This is important for personal accounts and businesses because your audience, clients and customers want to see what really happens behind the scenes.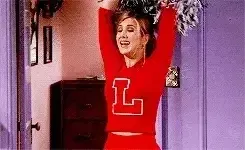 Here are the 3 things you need to grow your Instagram with an engaged audience:
1. Post quality content
We're not talking about content that you think your audience will like or posting photos that you think look nice and work well with your feed.
We're talking about posts that are highly specific and really speak to your audience.
All great content comes from market research!
To find out what kinds of content your audience wants to see - ask them!
The easiest way is to use a poll or quiz sticker on your stories to directly ask your audience what they want to see.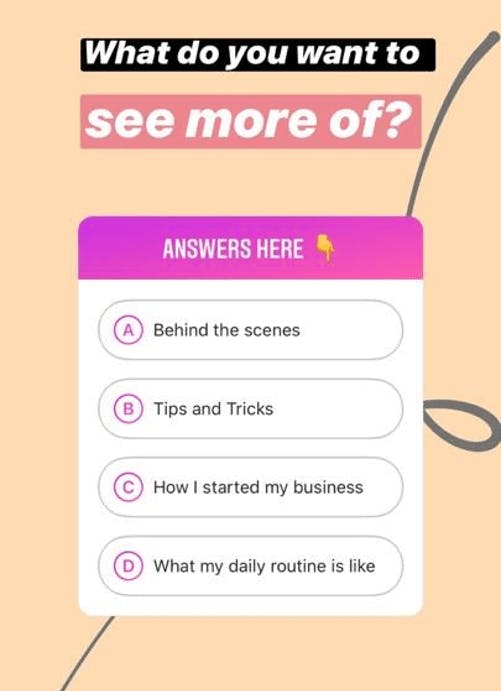 Share a few ideas to your stories and let your audience choose which one they want to see. This is also great for building your community because your audience feels like they're involved in making your account.
2. Use Instagram Stories
Instagram stories came out in 2016 and they are one of the most powerful tools to help you nurture your audience and build that trust factor!
Think of your audience as flies on the wall who want to know EVERYTHING!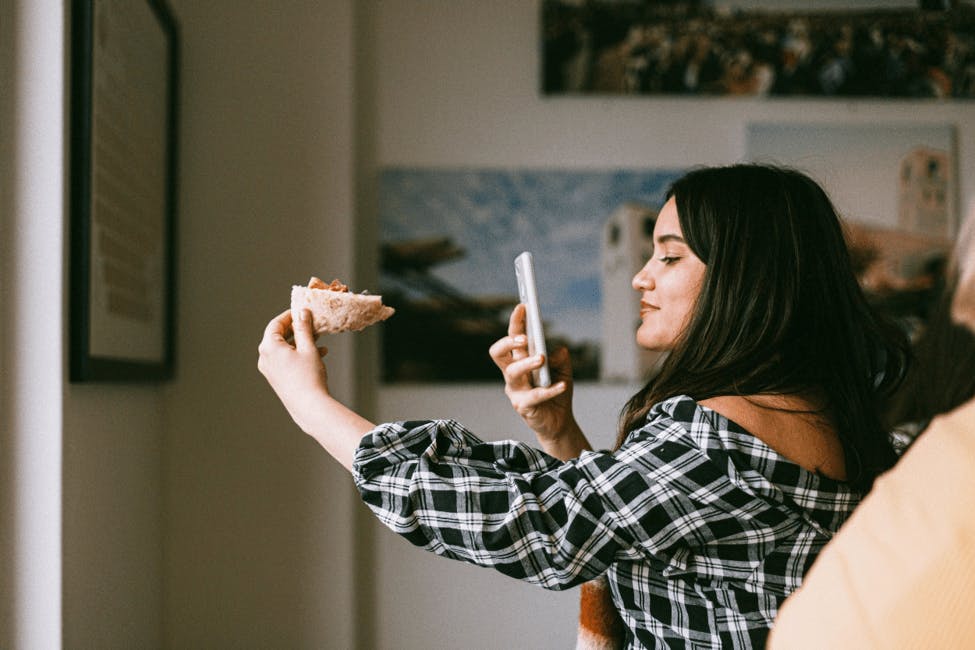 Here are a few examples of GREAT Instagram story ideas for you:
PERSONAL ACCOUNT:
Share snippets of what your day looks like
Share a few things that you're loving right now and why
Get ready with me stories where your audience can pick your outfit, food, activities etc.
Q&A using question stickers
PRODUCT BASED BUSINESS:
Share the best selling products of the week
Post a poll and let your audience choose their favourite products
Post product reviews
Do an Instagram story takeover with someone using your product
Show the behind the scenes of production, packing, marketing etc
Do a Q&A
SERVICE BASED BUSINESS:
Share a quote that you love
Share a few business accounts you love
Share a behind the scenes of what you're doing
Share tips and tricks
Do mini trainings on a certain topic on Instagram
Do a Q&A
Share what your typical day looks like
You don't need to post to your feed every day when you're posting to your Instagram stories instead.
Stories take a lot less time and your audience expects them to be raw. They don't want to see polished content, they want to see real and authentic stories that let them connect with the real you!
3. Invite engagement
You need to give in order to receive, right? The same thing applies to social media!
Building an engaged community comes with having genuine connections and conversations -- so go out there and start making them.
Comment on other people's posts, reply to their stories and send a DM to a few people. These small outwardly actions have a huge return on your page. It shows that you (as a personal account or a business) and invested in them, in what they're doing and what they're talking about.
You'll find, they'll then go and check out your page, engage back and potentially even follow you (if they aren't following you already)
But, you can't just do it once and expect a huge return. Instagram is a slow game so you need to invest some time in nurturing your audience.
Another way you can invite engagement is by putting a call to action (CTA) at the end of your post.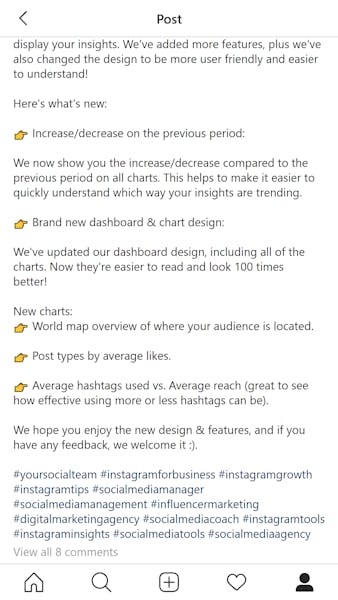 These don't always have to be sales-y like 'Go to the website to purchase X.' They can be conversation starters like 'Did you find this tip helpful?' or 'How are you planning on making time for yourself this weekend?'
Having these three key elements in your Instagram strategy will really be a game-changer for you in 2020!