Your Instagram Bio is the first thing people look at when they visit your profile to find out more about you, it's important that you make a great impression from the get-go!
You need to include everything a potential follower/customer/client would need to know.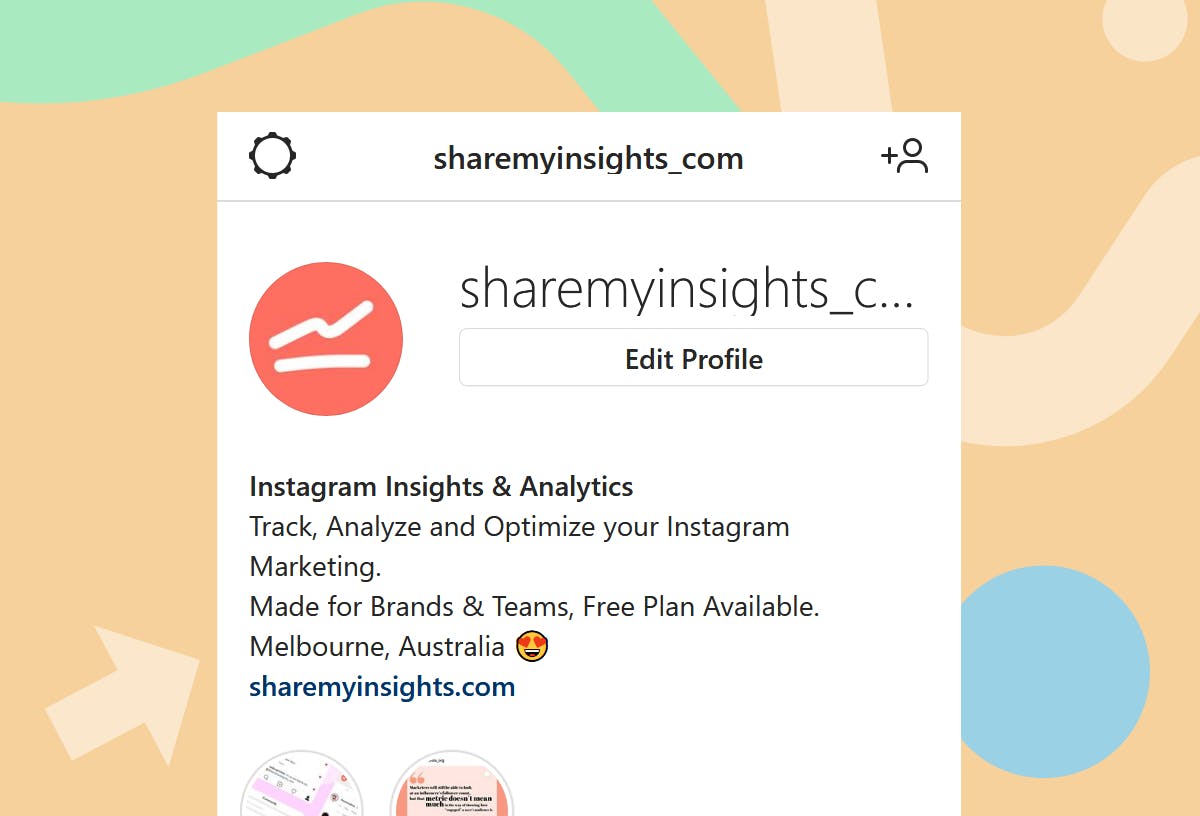 But how do you do this with limited character space?
Here's our tips on creating a killer instagram bio.
1. Update Your Profile Picture
When was the last time you updated your profile picture? Does the image still represent you and your business as you are today?
Don't be afraid to update your profile picture regularly and test which one works for you best.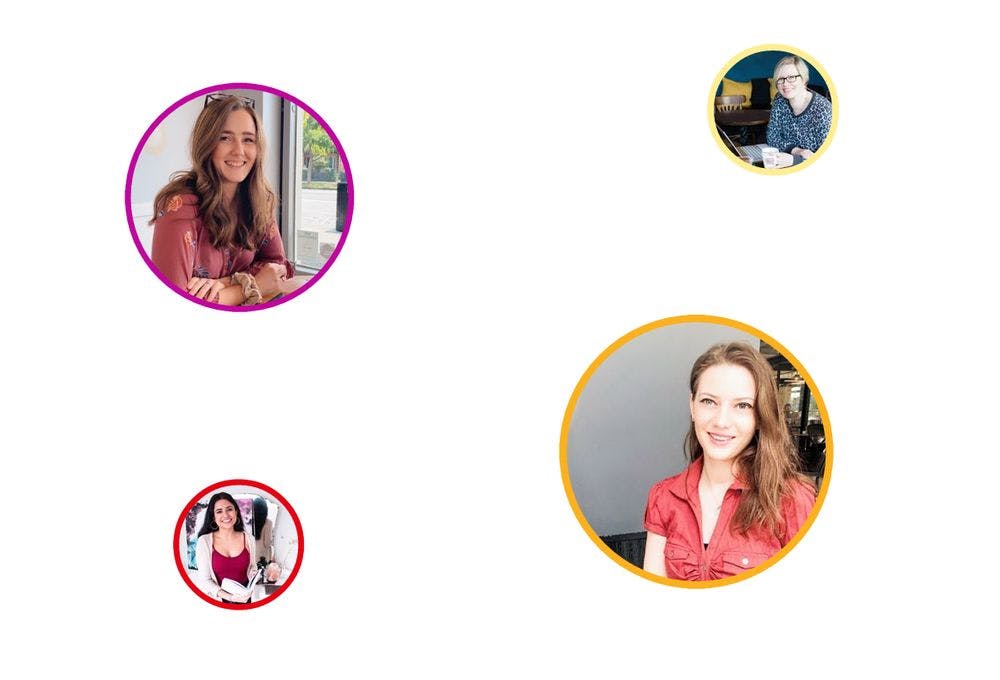 Here are some tips for getting the best profile photo:⁠
Show your face! Humans are social creatures and we respond to faces, it's a fact.
😃 Remember to smile, the more relaxed and open you look the better! People respond well to nice big open smiles, so make sure your profile picture shows your happy side.
Use bold colours. Use colours that will help your image to stand out, if you can use your brand colours then that's even better.⁠
Don't get lost in the background. Make sure you stand out in the picture, don't be lost in the noise of your background or upstaged by any props you may be using.
Hire a professional. If you can afford it, get a professional to do some headshots. The results will be so much better than any selfie and will give your social media a professional appearance from the outset
2. Revamp Your Bio
Think of your bio as a continually evolving description of your business. It's the first thing people see when they arrive at your page, so make what you write there count.⁠
Don't be afraid to change it, you can tweak it as often as you need to.⁠
My Instagram Bio Top Tips:⁠
✔️ Always include your name. There is nothing worse than trying to DM a business when you don't know the name of the person you are messaging.⁠
✔️ Include a keyword associated with your industry that will help your account show up when people search.⁠
✔️ Put your personality into the description of your business. Stand out by being you!⁠
✔️ Always include a category for your business and utilise the address feature (this helps to make you more searchable)⁠
✔️ Use emojis. Your word count is limited and emojis can help to convey a deeper message whilst using less space (and add a bit of fun).⁠
✔️ Include your branded hashtag. If you have a hashtag that you encourage people to use so you can find their user-generated content, then pop it clearly in your bio. ⁠
✔️ Include a call to action in your bio to help your followers take the next step in working with you
❌ Do not use generic hashtags. They don't make your account searchable and can potentially lead people away from your page.⁠ Learn how to optimise your hashtags here.
❌ Don't waffle. Keep your sentences short and sweet
3. Username and Name ⁠
Let's chat about these two options in your Bio because it is not a good idea to have exactly the same thing written in both sections, in fact, you are wasting a great opportunity to be found more easily!
Did you know that your Username AND the text in your Name section are both searchable?
This means that people can search for you by your business name, by your real name or by any other word you include in that Name section. ⁠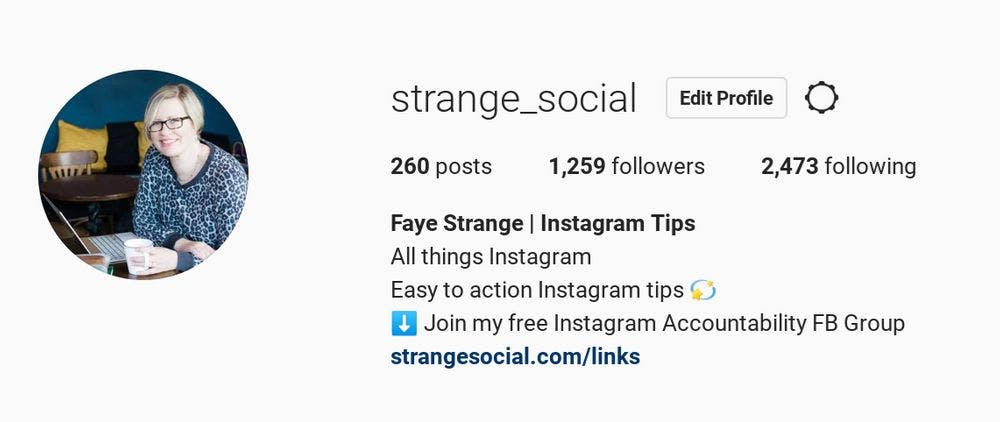 You really do not want to use your username twice, it is such a wasted opportunity! ⁠
Over time there are going to be people who meet you, hear about you, or remember you from somewhere. They may try to find you on Instagram, but if they can't quite remember your business name, and they do remember your real name, then you need to make this information searchable.⁠
So, how can you make the most of this knowledge?⁠
If your username has your business name in it, then include your real name in the Name section.⁠
If your username has your real name in it, then use your business name in the name section.⁠
If your username is BOTH your business name and real name, then use the name section to give a brief insight into what you do.⁠
If people are using the search function to search for a keyword they are interested in, and you have that keyword in your Name section, you increase your chances of being seen.⁠
Try to squeeze in any info you can in that Name section that is going to increase your chances of being found in search. ⁠
4. Optimise your Instagram bio link
If you have under 10K followers you only get the opportunity to have one clickable link that your followers can use, so it's important that you use this link wisely.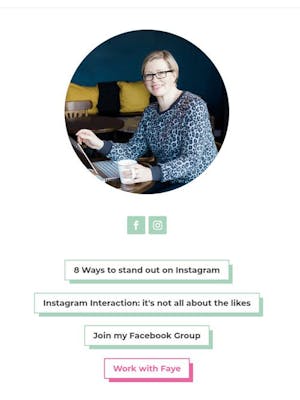 There are a few ways you can do this, depending upon what your needs are:
Update your link regularly and give a clear call to action in your posts, informing your followers they can find this information in your "link in bio". It's really important that you don't just link through to your homepage and expect people to navigate to the information you are directing them to, you need to make it as easy possible for them (and make sure they don't instantly leave your website) so make sure you are linking to the exact page you want them to see.
I really recommend Linktree as a service to house multiple links, that way you can have more than one link to direct your followers to at a time.
Finally, if you can, consider creating a dedicated web page just to house your links. If you are getting traffic from Instagram then you may as well claim that for yourself and get people straight to your website.
If you have any other tips on improving your Instagram bio, leave a comment below!