Instagram has come a long way from its humble beginnings: over the past 10 years, it's become more than a picture sharing app. It's a marketplace, a search engine, a platform for engagement and a powerful branding machine.
Wow! Impressive.
By now, you already KNOW that you can use Instagram as a launchpad for your brand. But did you know that you can do so organically? You may be thinking: "But organic reach is dropping on Instagram. Why should I still waste my time?".
Well, let's just get straight into the 6 proven ways you can grow organically on Instagram in 2020 .
1. Think of Instagram as a website #
It's 2020 and your Instagram profile has all the inbuilt features to become your new landing page or website. The goal with your Instagram profile should be to attract new visitors, convert them into followers and eventually into paying customers. That's why having a fully-optimised IG profile will help you save the cost of hiring a web designer.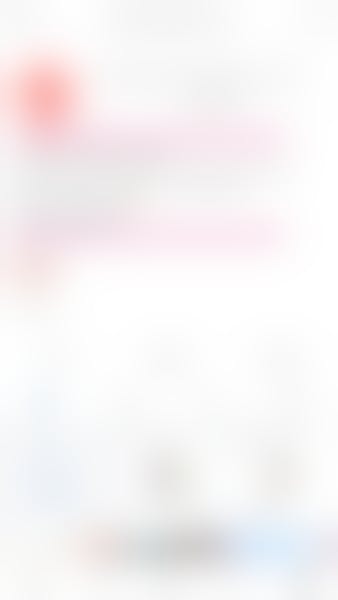 Some tips on how to optimise your Instagram profile:
Your profile name is searchable so pack it with keywords
Your bio needs to answer: who you are? what is it that you do? and why should anyone follow you?
Add a custom link such as our smily.bio feature in the URL section with more information (eg. FAQs, price list, product info, etc.)
Have a highlights reel so important info is easy to locate by new visitors.
Keep your Insta feed appealing and in line with your branding.
2. Engage with other people on Instagram #
Think of how the Instagram algorithm works. You post a piece of content and the algorithm shows it to approx. 10% of your audience. If they like, comment and engage with your post, Instagram will then show it to more people. If a large number of people interact with your post, your post will get featured onto the trending page and ... eventually, you'll GROW.
So, you see... the key to growing organically on Instagram depends on how many people engage with your content.
Here's how to get more people to engage with your content:
Write your captions in such a way to encourage answers from the audience. Eg. "What is one thing you cannot live without?"
Be responsive & reply to ALL incoming comments & DMs daily. Not only that, every time someone leaves a comment, try answering it with a question to keep the conversation going.
Be proactive and reach out to new accounts in your niche daily, by leaving a comment on their post and interacting with their stories.
Use stories as an engagement generator. Ask questions and use your audience answers as a conversation starter in the DMs. Eg. You can simply ask people to rate how their day was: "amazing!" or "getting amazing!".
3. The Power of Hashtags #
If you are trying to grow on social media then you absolutely cannot ignore hashtags. Hashtags are even more important on Instagram - it's no wonder the platform allows you to use 30 of them. But to use them effectively, you should learn a few tricks:
The optimum no. of hashtags for growth is between 15 - 30
Stay away from large hashtags ( >1 mil. )
Use industry & location-specific tags (eg. #brisbanephotographer vs photographer)
Use them both on Feed (up to 30) and Stories (up to 10)
Analyze the performance of your hashtags using ShareMyInsights.com
Switch them up/alternate them between posts so you don't get marked as spam
⭐️ Pro Tip: Use hashtags in combination with geo-location tags for maximum reach.
4. Use Stories to build trust #
If you ask startups what is their main challenge with social media marketing, they'd probably say it's building credibility in an online environment. That's a really hard thing to achieve. For that reason, Instagram Stories are a great tool: they allow you to show your face, talk about your products and show that you are a real and genuine person.
By showing up on Stories consistently, not only you will build trust as a brand, but people will get a preview of what it's like working with you. Answer honestly - who would you rather engage with: a stranger or someone you watch daily.
5. Create Content that Brings Value to Your Customer #
If you are posting daily content and people don't engage it might be because your content just isn't good enough.
Yes, we've seen a lot of brands that still use social media wrong. And while you might be very proud of your product features, always remember to shift focus from "me, me, me" to "what's in for the customer?".
Here are 4 content buckets you can use as a guide next time you plan your content: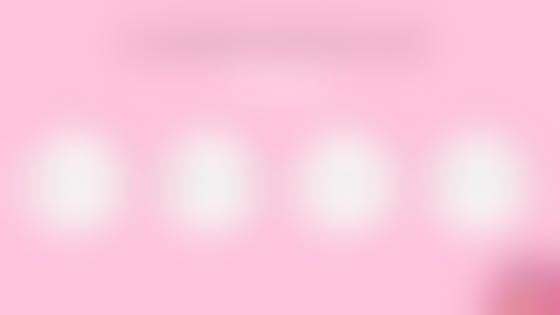 Examples:
Educate: Post an infographic or a tutorial to help your customer overcome a challenge; or make their lives better
Entertain: Post a fun quiz, puzzle or a game to encourage comments
Inspire: Share a motivational quote or an inspirational story
Convert: Talk about the benefits your product/service will bring to the customer
⭐️ Pro Tip: Frequent promotional content can steer away even the most loyal followers. Instead, post 80% of content that provides value to your ideal customer and 20% promotions.
6. Post strategically for the best organic reach #
There's no denying that there is a LOT of content being posted on social media every single day. So, how can you make sure your content gets seen by most people?
Post quality content as frequently as you can or as Neil Patel says it: "If you post too little, your audience will forget that you exist and you will quickly fade into the deep dark recesses of their minds". However, if you are posting too often, you will become a complete nuisance and they will dread seeing your posts overcrowding their feed."
On Instagram, it's generally recommended to post 1 - 3 times per day. The best times will depend greatly on your audience location. Use SharemyInsights to find out your daily optimal posting times so you can schedule your future posts in advance.
Conclusion
Seeing your organic engagement and reach drop on Instagram can be quite frustrating, but if you play by the rules and follow the above tips you will see growth.
It takes time and consistency to see results but the outcome is worth it. You will have a more engaged, loyal and involved community that may turn into real customers. And, isn't that what we all want?
Over to you! Do you find it hard to grow your Instagram? What are some of your challenges?