On social media content is king 👑. But good content takes time and resources to develop. As content creators we're always expected to be creative, think outside the box and find ways to create content that gives some form of value to our audience.
Sometimes, supplementing your new content with recycled posts can become a very effective strategy. In fact, media giants like Gary Vee and Neil Patel are well known for recycling their posts every 6 months. 
Looking for ways to recycle our old content?
In this post, I'll share 3 of my favourite ways to recycle old content.
But first, you may wonder: "How do I know which posts to recycle?"
I usually ask these 2 questions:
Q1: Is the content evergreen? 
If your content is evergreen, then there's a good chance it will still be valuable to your audience. But if your posts are based on old statistics, then it's not ideal to recycle. 
Q2: How is the post performing?
Look at top-performing posts. How can you improve them? For example: 
If an old post has a lot of likes but very few people comment on it, it may be that it doesn't have an effective call-to-action.
Learn more about measuring your posts' performance here. 
Here are 3 ways to recycle your old content on social media
#1: Turn a long post into a video
Give your blog posts new life by recycling them into a video format. For example: 
If you shared a recipe on your blog post, you can turn it into a video tutorial and share it on YouTube, Facebook or IGTV.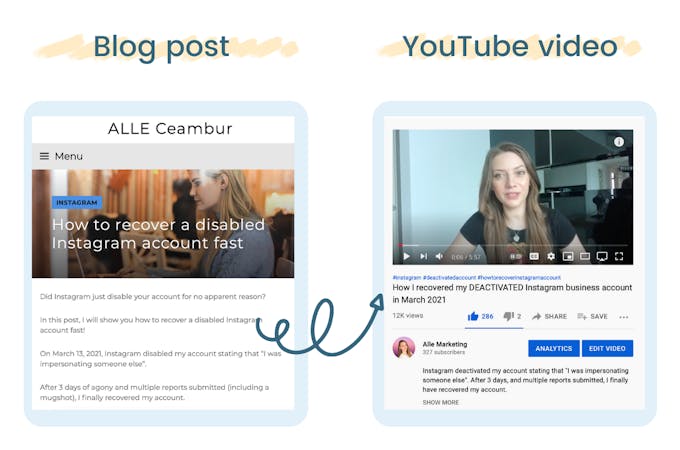 #2: Extract quotes and turn them into social media graphics
Find bits of wisdom in your old blog posts (or captions) and share them as a new Twitter post. then turn that Twitter post into an Instagram graphic quote that looks just like this one: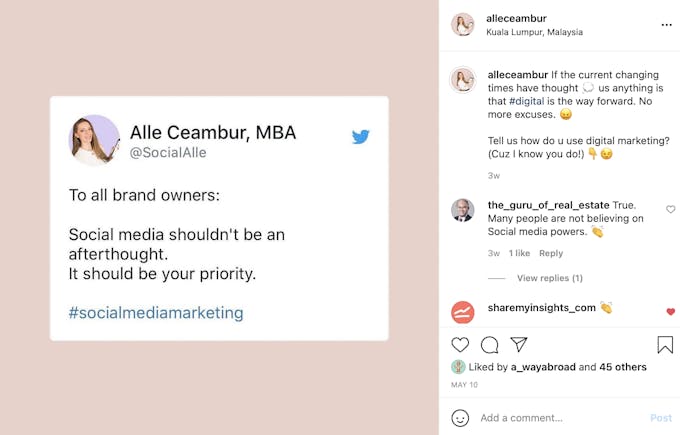 #3: Repurpose content by updating your old posts
For example:
Add new and relevant information
Recreate old posts to match your current branding
Share a different perspective on a topic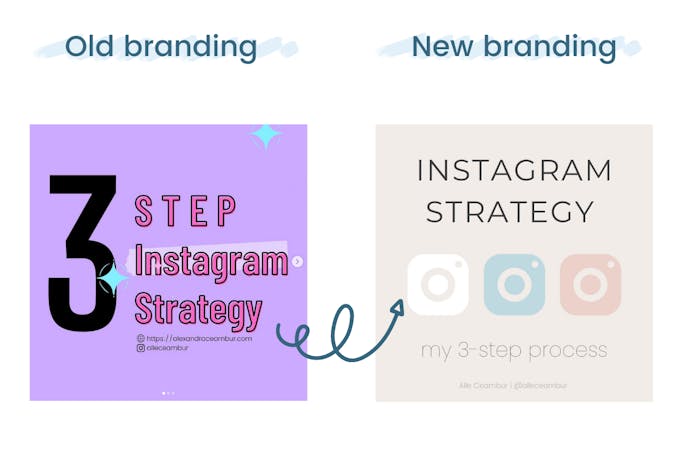 That's it! Now you know 3 ways to recycle your old social media content.