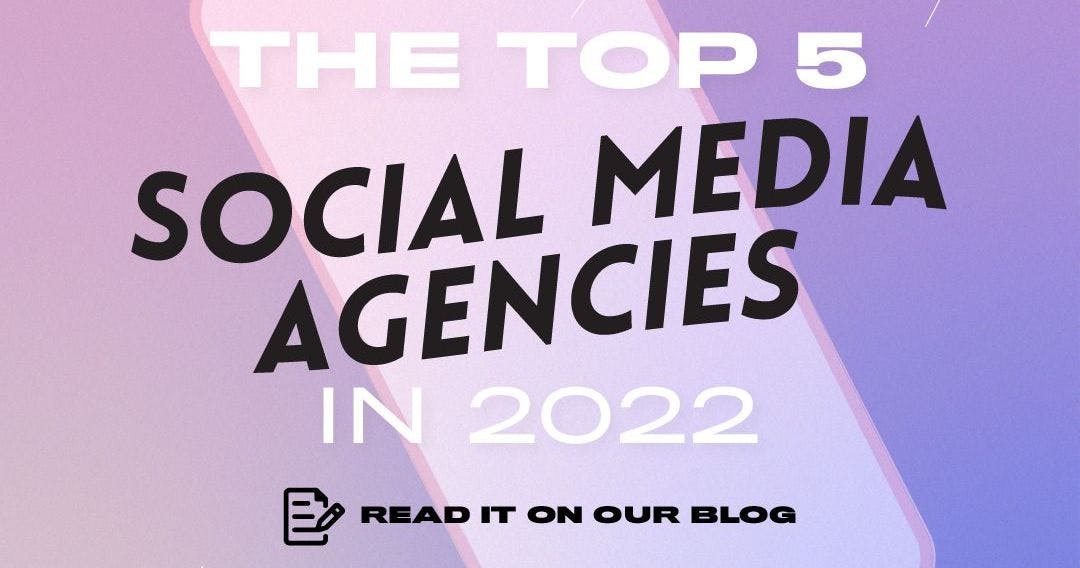 In the year 2023, it's never been more important to dedicate time, effort and dollars to your brand's social media presence. With so many businesses debuting and hitting virality with organic social media as their launching pad, the power of the post should never be underestimated. So how are you nurturing your social media channels this year, and are you giving them the best possible chance at driving sales and supporting your bottom line?
Obviously, we're no strangers to the social media game, and we're not going to be the ones to undervalue the potential of a well-maintained social feed. Sometimes, in between running a business and juggling home and family life, doing it all yourself just isn't feasible - which is why we've compiled our ultimate guide to the best social media management agencies you should be looking to in 2023.
Different agencies specialise in different areas, and social media work can't be a one-size-fits-all approach in a TikTok-dancing, algorithm-navigating, billionaires-buying-Twitter era. You may have scheduling looked after with Pallyy, but need help in other areas. But who are the top social media agencies, and what makes a good social media agency? Without further ado, here are our top agencies for the most major areas you need to be paying attention to on your brand's social media journey.
Avails Social
We have to start off by introducing you to our BFFs, Avails. avails is an affordable content creation solution for businesses who just don't have the time, skills or capacity to go around shooting their own photo and video content. You can easily book a content creation package on avails' site, whether you want photo, video or a hybrid of both, and they'll send out their squad of professional content creators to your site to capture what you want for your socials. Specify the type of content or the style you want it edited in, and avails will turn it around for you within 48 hours. Pretty good, right? We love avails because they take care of creating and polishing up the content, so all you have to do is import it to your Pallyy and schedule away. Social media has never been easier.
Social Sense Media
A big part of playing the social media game is working with the algorithm to optimise your posts and reach as many users as possible, and that's where engagement comes into play. Whether it's liking, commenting, private messaging, reacting, tuning into livestreams, saving or sharing - there's no doubt social media apps have given us plenty of ways to engage and interact with content. Social Sense Media takes care of all of it for you - their global team of digital marketing experts plan, strategise and execute plans that help you achieve your engagement marketing goals. Plus, they're Google Partnered, so you know they're the real deal!
The Glow Up Marketing
If your brand inhabits the beauty, lifestyle or wellness space, you'll know it's a very particular niche with its own set of etiquette, trends and more. We recommend taking a look at The Glow Up Marketing, thanks to their specialist knowledge in supplements, wellness, clean skincare, feminine health brands and more. Simply fill out their online form with the type of assistance you're looking for, your budget and what you're struggling with, and they'll be in touch with a solution for you.
Scrunch Social
Sometimes you just need to palm it all off to the professionals and have someone look after all of it for you. When it comes to finding a full service agency, look no further than Scrunch Social. Jordan, who heads up Scrunch, offers everything under the social media management umbrella from copy, imagery, hashtags, community management and more. If you need video marketing or paid ad strategy, she can help with that too! Scrunch focuses on flexible packages, which means that even if there's one aspect of the social media game you quite enjoy like writing captions or responding to customer DMs, you can tailor exactly what you want from Scrunch so you can still enjoy doing what you love.
The Exposure Co
Ah, influencer marketing - a space beloved by many, but also one begrudged by many. It can be hard to keep your finger on the pulse with which influencer is the hottest right now, which one will help your brand the most, going back and forth with their representation and negotiating fees - not to mention figuring out which ones have been #cancelled. The Exposure Co makes it easy by bridging the gap for you, managing relationships with influencers and their teams on your behalf, with data-driven strategies and matchmaking experts on hand to find you the perfect influencer solution. With more than 7,500 trusted influencers in their network, the right influencer marketing strategy is waiting for you.
Whether you focus on one social media platform or are looking into social media marketing agency pricing, we hope this guide has been able to shed some light on the top social media management agencies!
Position Digital
Do you ever feel like your social media strategy feels a little disconnected from the rest of your marketing activity? You've got a huge, well-thought-out strategy across digital PR, SEO, and Content, but then your social media efforts almost seem like you're just winging it?
We know the feeling. And that's why we love Position Digital. With Position Digital, your Social Media strategy is fully integrated into your wider marketing activity - everything's connected and helping you to push your business towards the same common goal.
If you want to learn a little bit more about Position Digital, you can get in touch over on their website, and they'll be in touch to discuss the specifics right away!