There is a lot of advice out there about the importance of posting your content on Instagram at a particular time of the day. You have to research the best hashtags and even keep a consistent colour pallette and aesthetic to your grid.
But all of these strategies won't mean squat if your Instagram copy isn't attracting and engaging with your audience.
As a business owner, establishing your brand is the most important thing you can do.
People buy from brands they know and trust and who align with their values. It may take a long time to establish your brand in the market, but once you do the results will speak for themselves.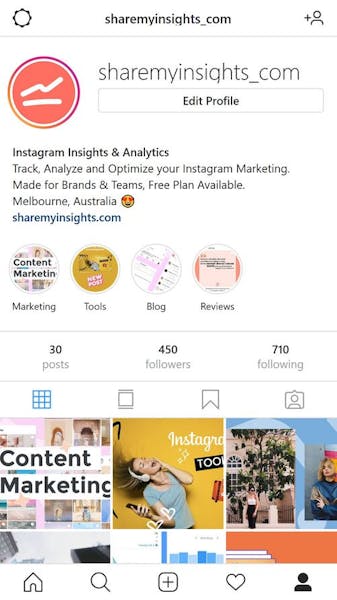 From the moment a potential customer lands on your Instagram profile, they are making a judgement about your brand. The first thing they will see is your name, profile picture and bio. The 150 characters in your bio is your chance to make a good first impression.
Engaging copy about your brand that intrigues, enlightens or entertains an audience is the fastest way to convert them from strangers to brand advocates. A well-written Instagram bio will entice people to stay on your profile and engaging content in your feed will help to further drive buyer intent. Instagram is highly visual but it's the copy that makes someone take action
Your Instagram copy is an extension of your brand. Although it's okay to be more casual and relaxed on social media, your profile is still an extension of your brand's values and should be treated with the same care as you would your website or paid advertising.
Here are my top tips for the best ways to engage your audience with your Instagram copy.
Optimise all aspects of your bio
Your 'name' section is made for so much more than just telling people who you are. This field is searchable on Instagram so utilise it to also include what you do. If you're a graphic designer include this here so people searching for graphic designers on Instagram can find you. This is the best way to utilise Instagram's search algorithm.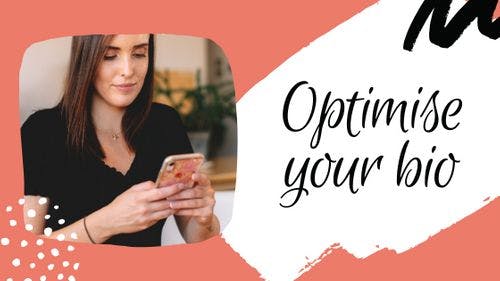 The first sentence of your bio text should include your 'I help' statement. This is a short summary of who you are, who you help, how you help them and what results you help them achieve.
Include a call to action that drives people to your URL.
It's important to take people off Instagram and onto your website or downloadable freebies. Instagram is a great platform for brand awareness and building community but to drive conversions you need to bring your audience onto a section of the internet that you own.
Getting your Instagram followers onto your email database will make it much more likely for them to convert.
Here's 4 steps to create a killer Instagram bio.
Adding variety and flair to your captions
Your followers want value from your posts. Share your expertise in bite-sized tips. Make sure you keep it relevant to your business and interesting for your followers. The more helpful content you share with your followers, the more likely they are to come to you when they need your products and services.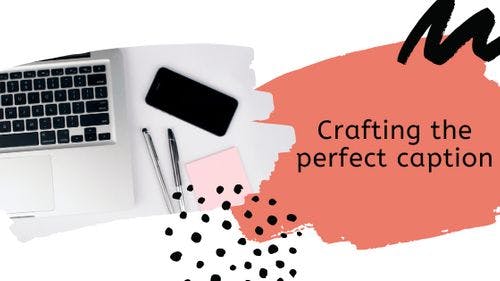 Make sure you're speaking directly to your followers, instead of talking about them. It's called social media for a reason. Keep it conversational and you're likely to see more engagement with your content. It's also more enjoyable to read.
Tell your story
Storytelling is a powerful way of connecting with people. This is especially important for service-based businesses because people want to know who they're going to be working with. Don't be afraid to open up and be a little bit raw with your followers. This type of honesty will win you brownie points.
Use Hastags
When you're trying to reach a wider audience, using hashtags can be a great way of reaching people in your niche. Try to only use hashtags with under 50,000 posts for the best chance to have your content seen. Do research into which hashtags your target audience is using and following.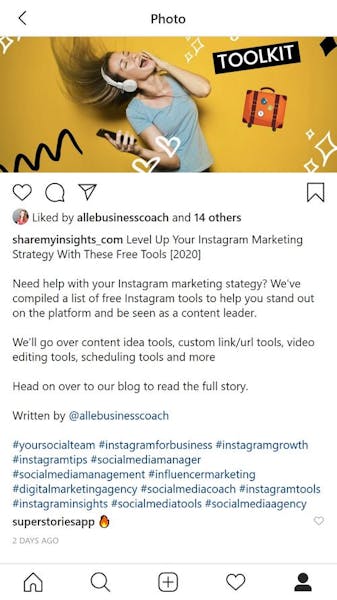 Here's 5 ways to optimise your hastags.
Stick to your brand voice
An important part of your brand identity is in the way you communicate. Is your brand edgy and raw, sweet and uplifting or authoritative and experienced? Make sure you keep your brand identity and values in mind when crafting captions for your Instagram posts.
Use a mix of long and short captions
You may be tempted to keep your captions to a few lines or less but a style of Instagram captions that is becoming increasingly popular is 'micro-blogging'. Tell a short story with some of your posts. This will keep your followers engaged for longer and they will get to know you a little better. Just remember to keep the juicy stuff at the start!
Conclusion
Ultimately, your brand's success on Instagram will come down to how well you know your audience. If you do your research, talk to your followers and take the time to understand their wants and needs, you'll be able to provide content that is not only relevant to them, but keeps them coming back for more.