One of the easiest ways to make your Instagram story pop up is to add stickers. Not only that, but Stickers also allow you to interact with your audience on Instagram in real-time. You can do a poll, a quiz, ask a question or just add a fun GIF to an otherwise bland story post.
Here's how you can add Stickers to your Instagram story.
Step 1. Create a story
Open your Instagram app and click on the camera icon in the top left.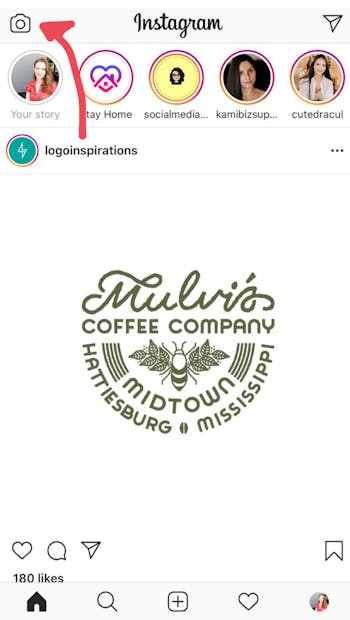 2. Decide on what you're going to post.
Instagram allows you to upload an image or a video from your camera roll and share it to stories directly.
You can also switch the camera mode to "Create" if you want to type in a message.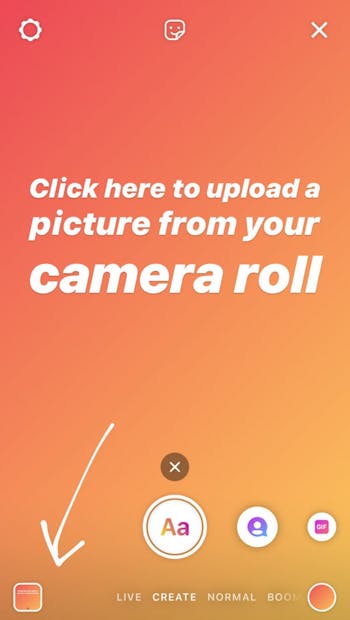 3. Add Stickers to your Instagram story
Click on the smiley face at the top right to open the Stickers menu.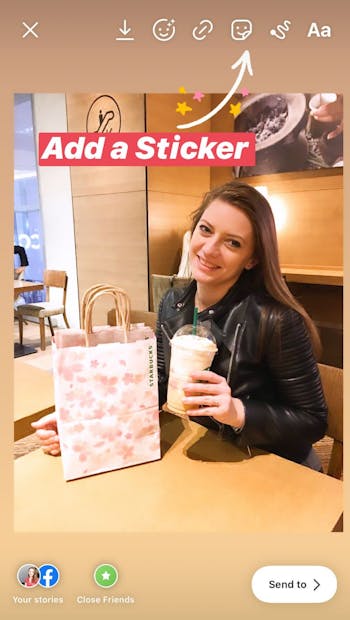 Scroll through the options and choose one or a few of the following Instagram Stickers: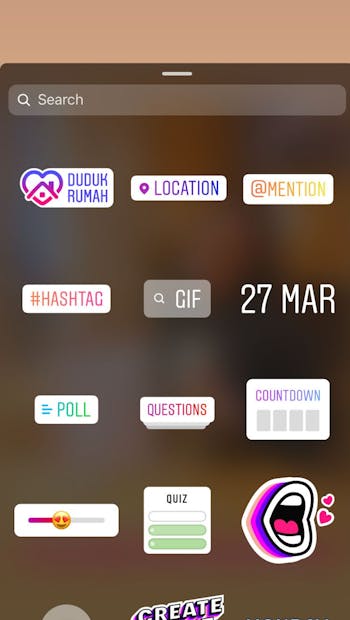 Poll stickers are very popular because they're simple to use and quick to answer.
From the stickers menu select the "Poll Sticker" to ask your audience to choose between two options: Yes or No? True or False?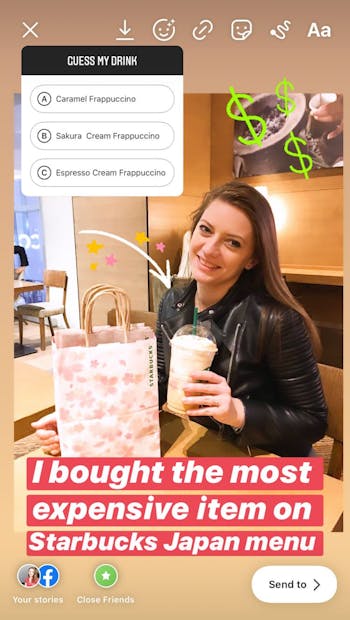 The Quiz Sticker allows you to make your story more interactive with multiple-choice questions.
You can entertain your audience by playing the "Guess my favourite ..." game.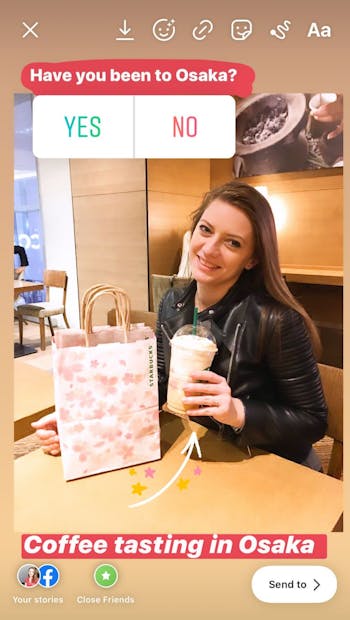 Location Stickers are key to getting your content discovered by a larger audience on Instagram.
Add these stickers to connect with people in your town.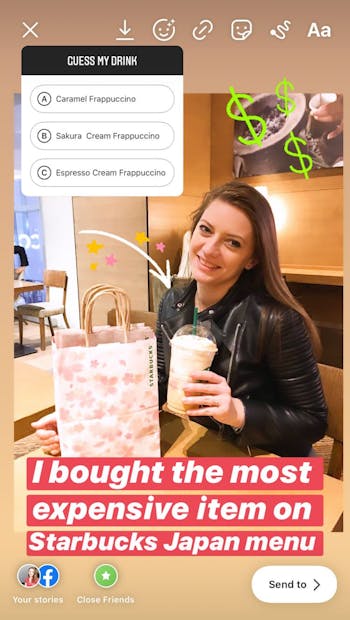 To add a GIF sticker to your story, click the "GIF" icon and then scroll through trending GIFs, or use the search tool at the top.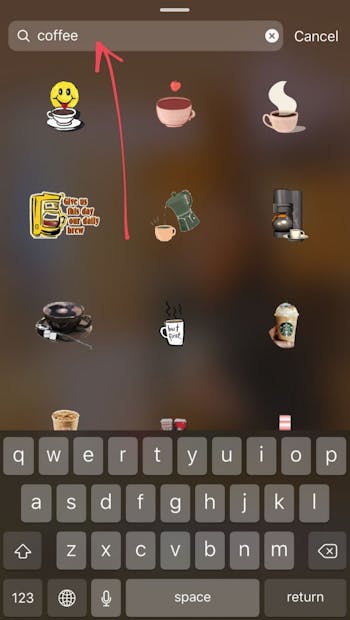 Step 4. Post your Story
Once you're happy with how it looks, click on "Your stories" button to share it with your audience.
And this is how you add interactive stickers to your Instagram story! Time to get creative.