Has someone left an inappropriate or spammy comment on one of your Instagram posts? Leaving it there can potentially harm your account and reputation.
How to delete a comment on Instagram
Deleting a comment on Instagram is super easy, and can be done in seconds however just remember that once you've deleted a comment it can't be un-done.
1. Open the post that you want to delete the comment on
Find the post through your feed or notifications. Navigate into your post.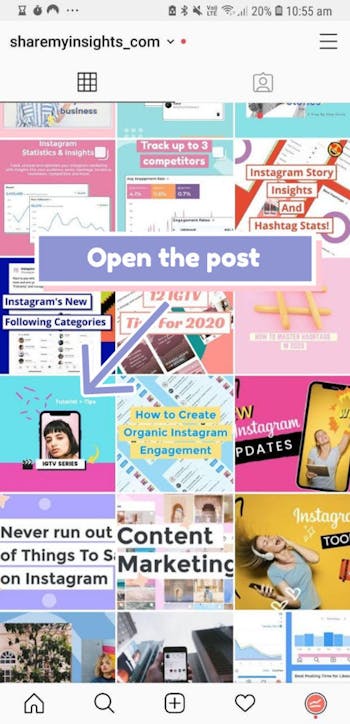 2. Click on the "view more" link to open & see all comments
Now you need to find the comment you want to delete. Instagram automatically hides comments when there's more than a few - so make sure you can see all of your comments to find the one you want to delete.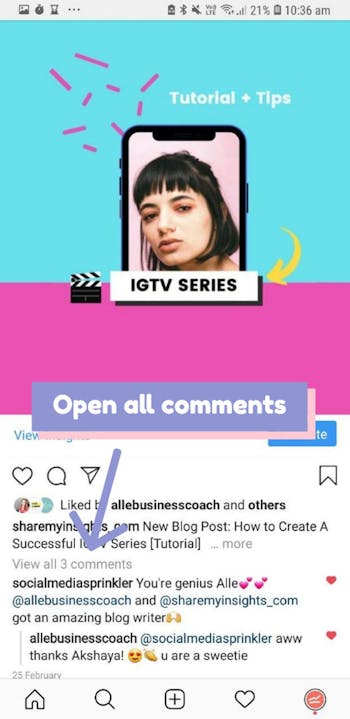 3. Delete the comment
On iOS: To delete a comment swipe left on it and click on the red trash bin icon
On Android: Tap & Hold the comment for 1 second until it's selected. Click the trash icon in the top right to delete your comment.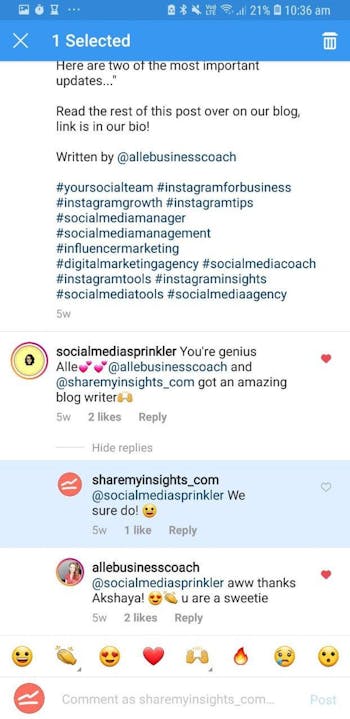 And that's it! Once you delete a comment on Instagram, it's irreversible - so don't accidentally delete the wrong one.