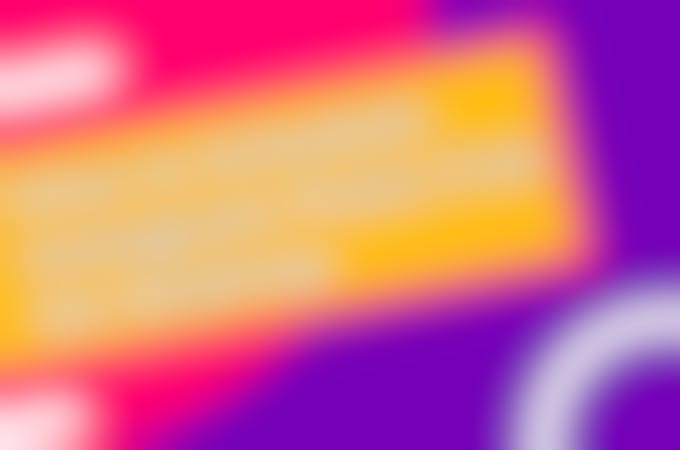 Knowing how to schedule posts on Instagram has gone from being a neat trick to something everyone should know how to do. Whether you run a personal account, creator account, or business account, scheduling Instagram posts free on desktop is the best way to leverage your time and creativity. The good news is that scheduling posts isn't as difficult as you might think – at least not now that Facebook owns Instagram.
How to Schedule Instagram Posts Free on Desktop Using Creator Studio #
The first thing you'll want to do is log into the Facebook Creator Studio. You'll see Facebook lists the accounts you have connected to your Creator Studio when you open up the app. Connect your Instagram account to the Studio if you haven't done it yet.

The one downside of connecting to Facebook Studio is that you need to have a creator account or a business account do it. If you are able to connect to Instagram and post through the Creator Studio, there will be a blue "Create Post" button to the top left of the screen. The feature isn't available for all Instagram accounts just yet. If you don't see the blue box, check back at another time to see if it's been added yet. This is still very much a feature still being tested and rolled out.
Here how to schedule a Instagram post in the creator studio:
Click on the Instagram icon in the Creator Studio
Click "Create Post"
Choose the "Instagram Feed"
Choose an Instagram account to make the post on, if applicable
Upload the pictures and videos, write a caption for them, and include a location if wanted
Click on "publish" to make the post immediately, or click on "schedule" to choose the time and date to have the post appear
As you can see, the process is relatively simple.
How to craft the perfect Instagram post and schedule it ahead of time. #
Use the "Add Content" section to upload photos and videos to Facebook Studio. You'll be happy to hear that the Studio has the same editing tools as Instagram does, so don't worry if your photo isn't perfect just yet. You have to upload the picture before editing it.
There's the option to upload up to 10 photos or videos together for a slideshow post, but you'll need to choose all of the files at the same time for this. You can only post one file upload per Instagram post. Wait for the upload to complete, which is indicated by the progress bar on the left. The bar fills up as photos upload, turning green and displaying "100%" once the upload is finished.
You might have to adjust your photo after uploading it to get it cropped square ready for Instagram. There should be three dots under the photo. Click on these dots for the options to crop or delete the pictures you upload.
Unfortunately, there are no editing options for video files. You have to ensure that the files are between 3 and 60 seconds before uploading, as well as have them cropped to either 4:5 or 16:9 format.
Click on the "Crop" option to get started with cropping your photo. Choose a square, vertical, or landscape crop from the left or crop the image manually using your mouse. When you're done, it's time to add the caption and any location tags.
Add a creative caption
There are some basic editing options available for writing captions. You can use formatting and spacing as you can with regular Instagram uploads. Facebook Creator Studio keeps the same formatting rules as Instagram, so make sure that you are mindful of how you use spaces. If you are going to use any hashtags – and you should – put them in the caption. The caption box keeps a running count of the number of characters, hashtags, and mentions you have left to use.
Entering a location where the photo was taken? You can do that under the caption. Once you start putting a location in, Facebook will provide a dropdown box of suggestions similar to the Instagram app.
Once your post is ready, it's time to schedule it or post it right away!
If you want to post to Instagram right away, just click on "Publish" to send the post out. If you're going to schedule it, then click on the arrow next to the publish button instead. This opens the option to schedule the post. Choose a date and time for the post, and click on the "schedule" button to arrange the post ahead of time.
You can still find the post on the Creator Studio, where it is listed as a scheduled post. You won't be able to make edits to posts through Creator Studio. If you want to change a photo after scheduling or posting it, you'll have to do this through Instagram after the post goes live.
Facebook Creator Studio Doesn't Break the Instagram Terms of Service
One of the best things about using the Facebook Creator Studio to schedule posts is that it doesn't violate the Instagram Terms of Service. Facebook itself created the tool. There are a lot of tools out there to schedule Instagram posts, but unfortunately, scheduling posts can break the ToS, so using them comes with a risk. Some people have had their accounts temporarily – or even permanently – disabled for post scheduling. There's no need to worry about that when using Creator Studio. It doesn't hurt that the app is completely free to use either!
Now that you know how to schedule Instagram posts free on desktop, try out the Facebook Creator Studio for yourself and see what you think. The Studio is a great way to schedule Instagram posts and maintain a healthy posting schedule when you expect to be busy. Scheduled posts also let you stay on top of sponsored posts, which could have to be made at specific times for the most engagement.