On Instagram, you have the option to choose from a personal account or a professional account.
There are two types of professional accounts to choose from:
Business Account - best for businesses, freelancers and designers
Creator Account - best for influencers, artists and celebrities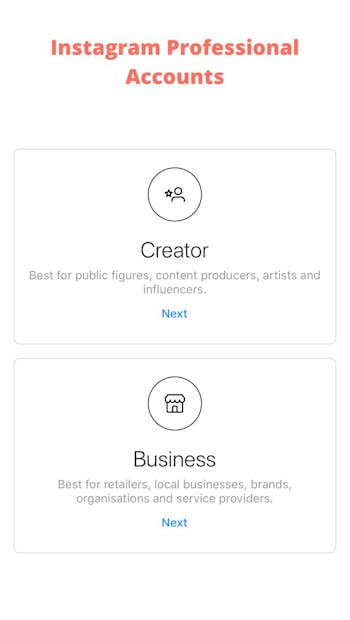 With a professional account, you'll be able to access more features for managing your business such as Instagram insights.
These tools can help you understand better your audience and your content performance.
Features you get access to with a professional Instagram account
1. Linking to a Facebook business page
With a linked page, you can assign roles such as admins and editors who can have access to manage your Instagram account.
2. Instagram Insights
This feature provides additional information including insights into your followers and your posts.
You can also rank posts by engagement and identify which posts are helping you grow.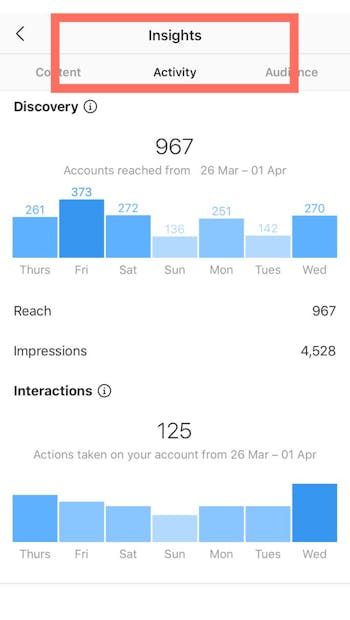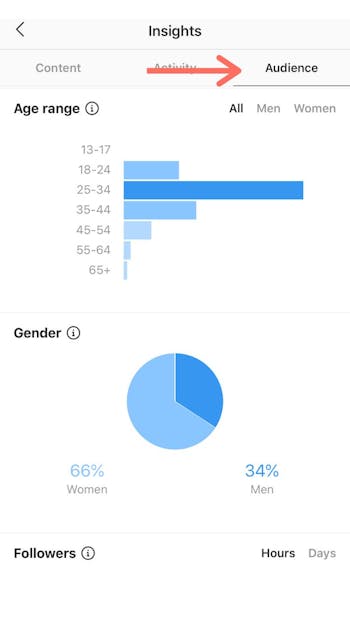 3. Additional contact info
Professional accounts can add contact buttons on their main profile page.
These can include directions, a phone number or an email address.
If you have a physical address you want to display it'll be shown below your profile's description.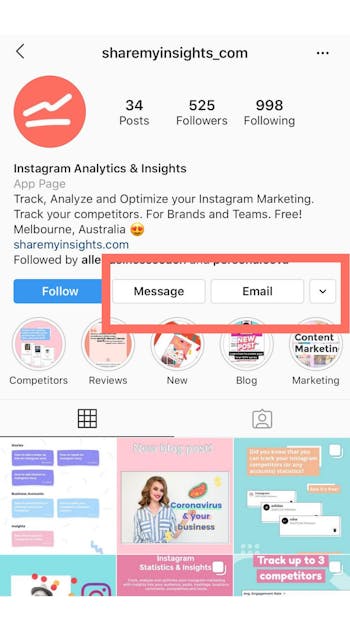 4. Add a category Label
A professional account has a category label directly below the profile picture.
This category will follow the category of your linked Facebook Page.
You can opt to display or hide your category label on your profile after setting up.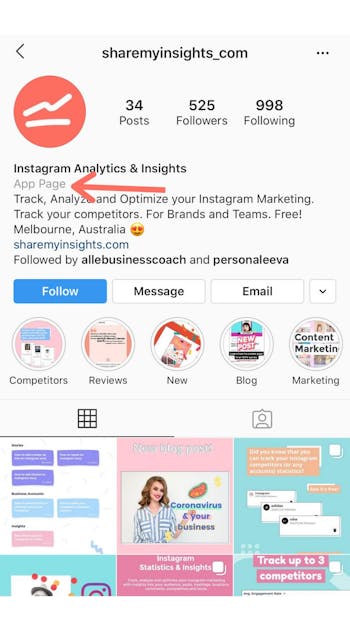 5. Set up a secondary Inbox
With a professional account you'll get access to an inbox with two tabs: Primary and General.
This can help you sort out the messages and notifications you receive by priority.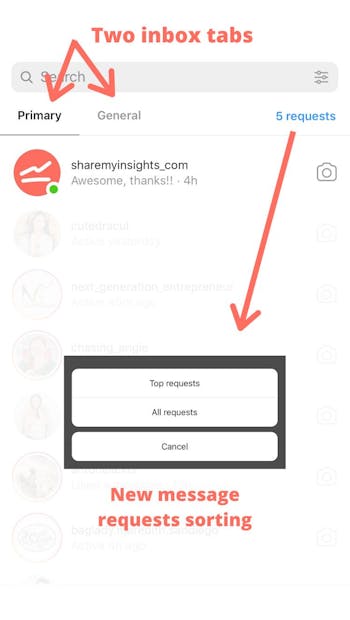 6. Ranked Requests
You'll be able to sort new message requests from accounts you don't follow by received date or by top accounts.
Anyone can switch to a professional account on Instagram. And with so many additional tools and features available it's no wonder so many people are opting for business and creator accounts on Instagram.
Do you have a professional account on Instagram? If not, here's how to make your Instagram a business account.