Instagram Post Scheduler — Plan & Publish Your Grid
Stay on top of your Instagram by scheduling your Instagram posts to be auto-published with our powerful planner.
Trusted daily by growing brands and agencies around the world including: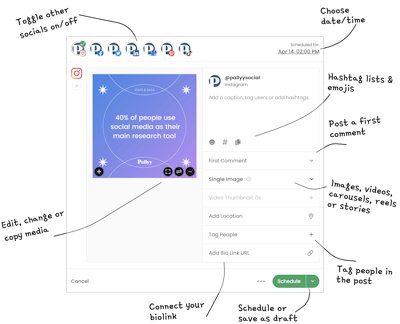 INSTAGRAM POST SCHEDULER
Thousands of Instagram posts are scheduled daily with our all-in-one Instagram post scheduler.
"Hands down the best social media scheduling platform! We will honestly never go back to any other. Pally is a social media managers best friend!"

Kamara & Bianca
Glow Up Agency
1
Schedule all types of Instagram posts.
With Pallyy you can automatically post image, videos, reels & carousels and Stories.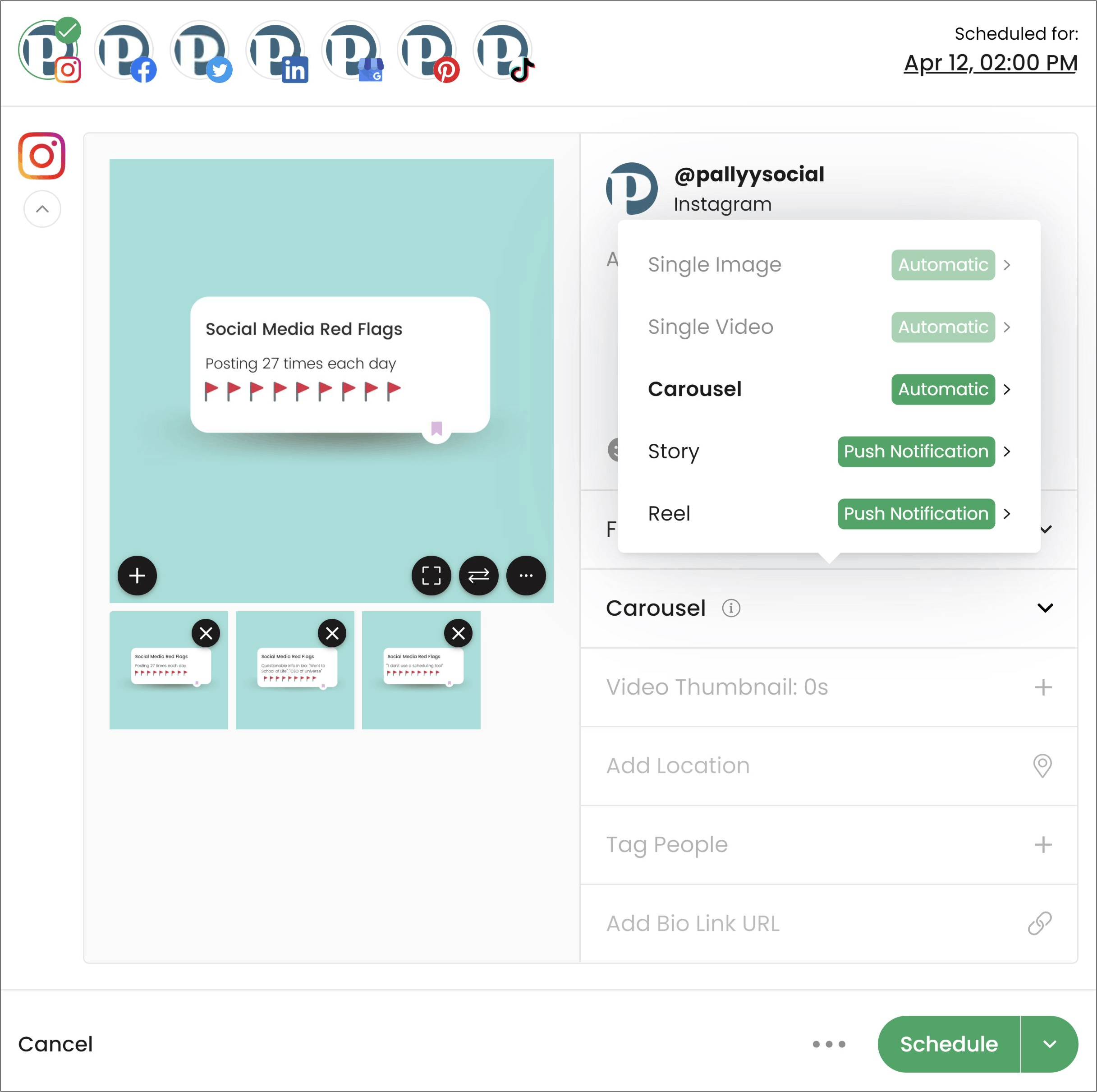 2
Resize your images for Instagram.
Make your content look amazing by resizing it to Instagram specifications in just a few clicks! We've already set the size, you just choose which one.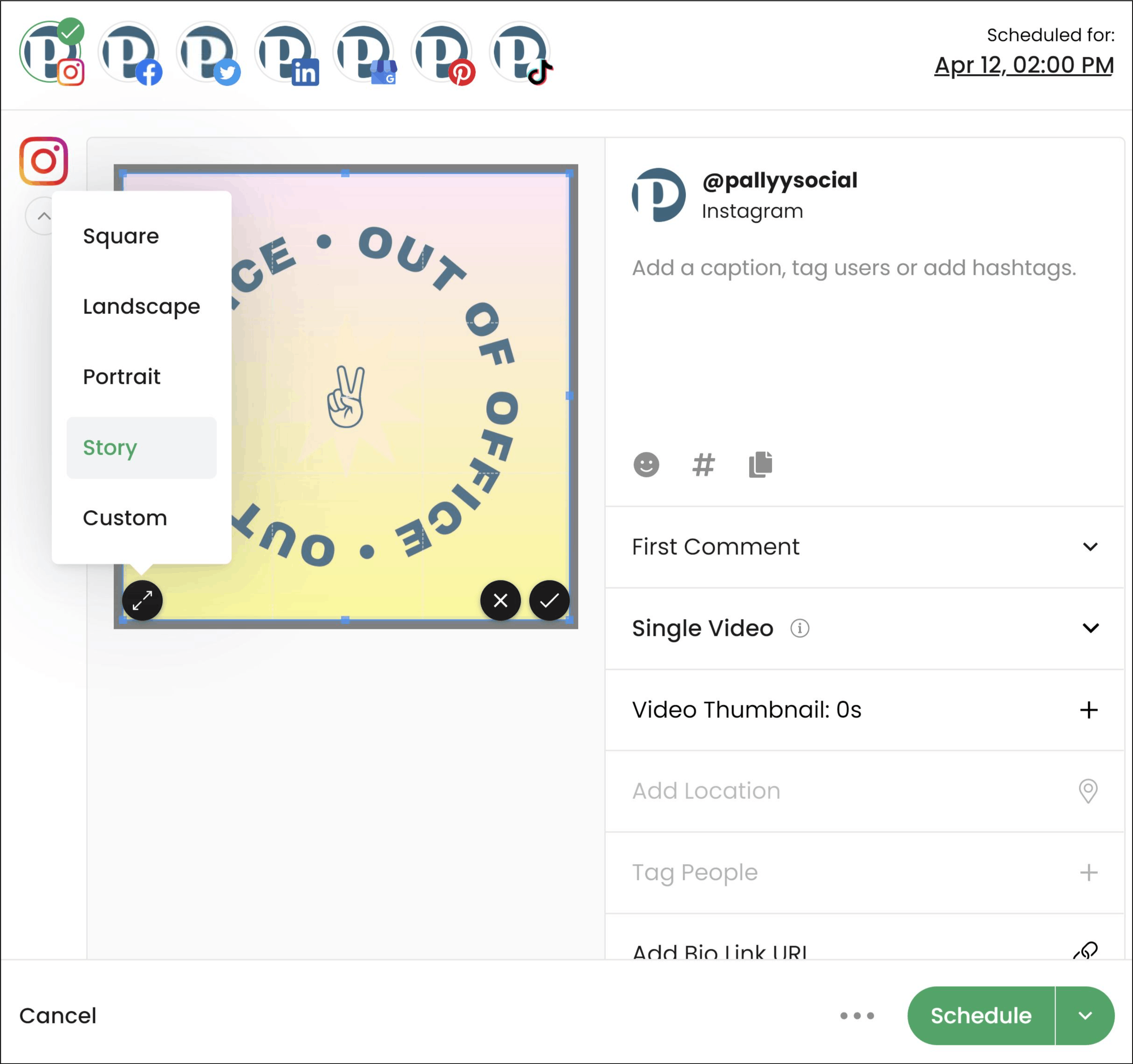 3
Add locations your your posts.
Tag your scheduled Instagram posts with a location to get more engagement.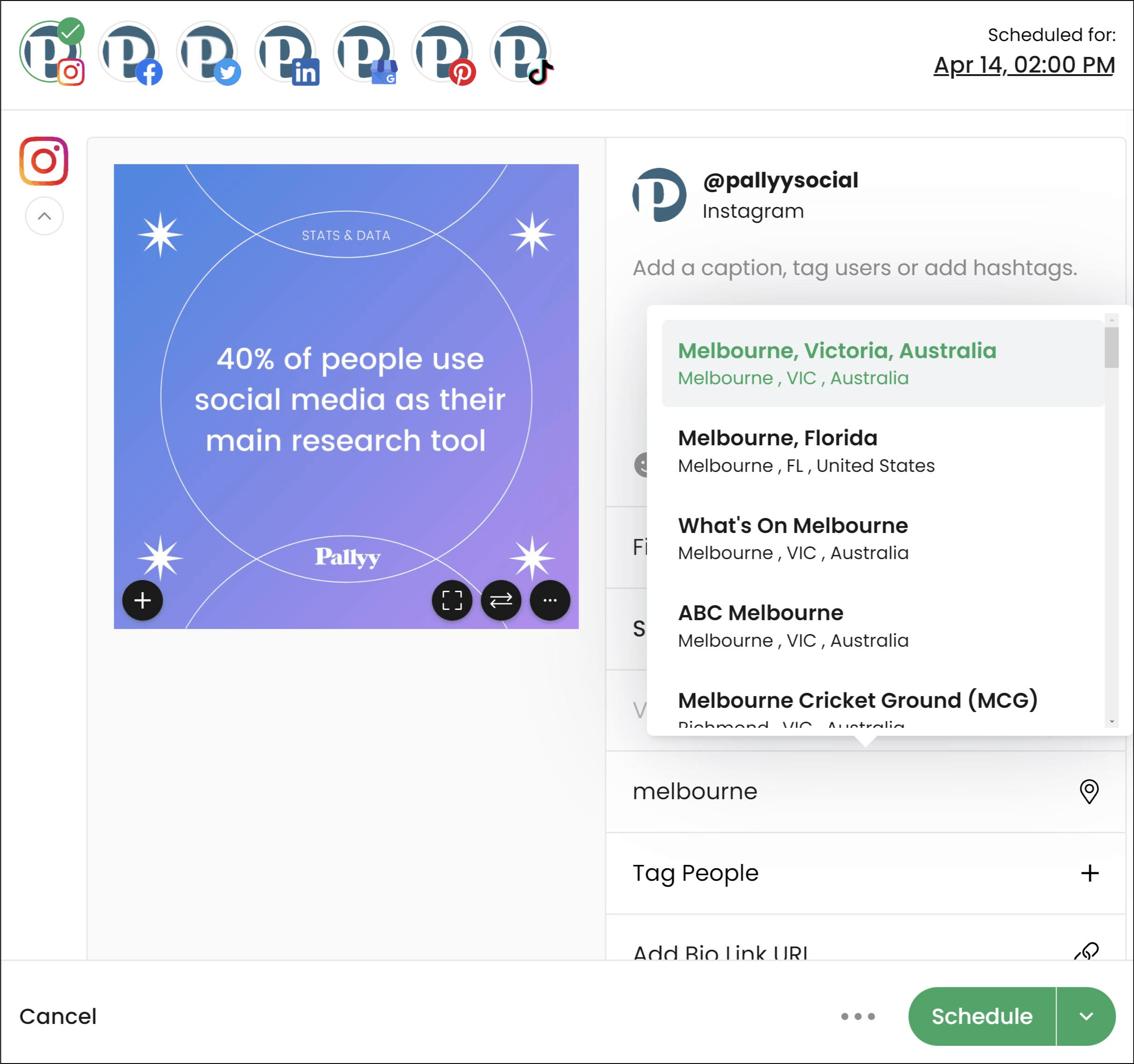 4
Video cover thumbnails.
Choose a frame from your video to display as the thumbnail when scheduling a Instagram post.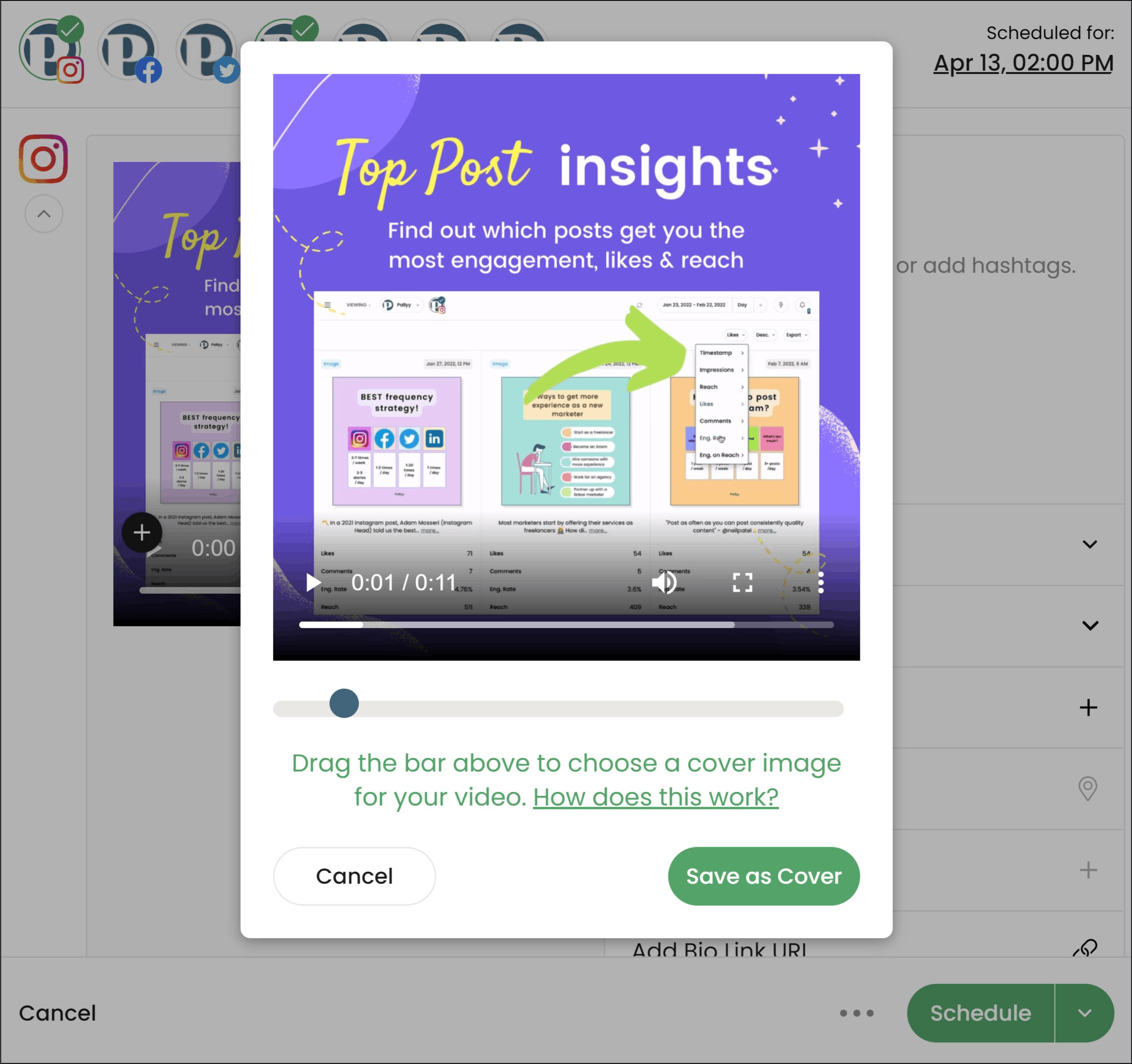 5
Tag people.
Tag people when you schedule Instagram posts so they get notified when your post goes live.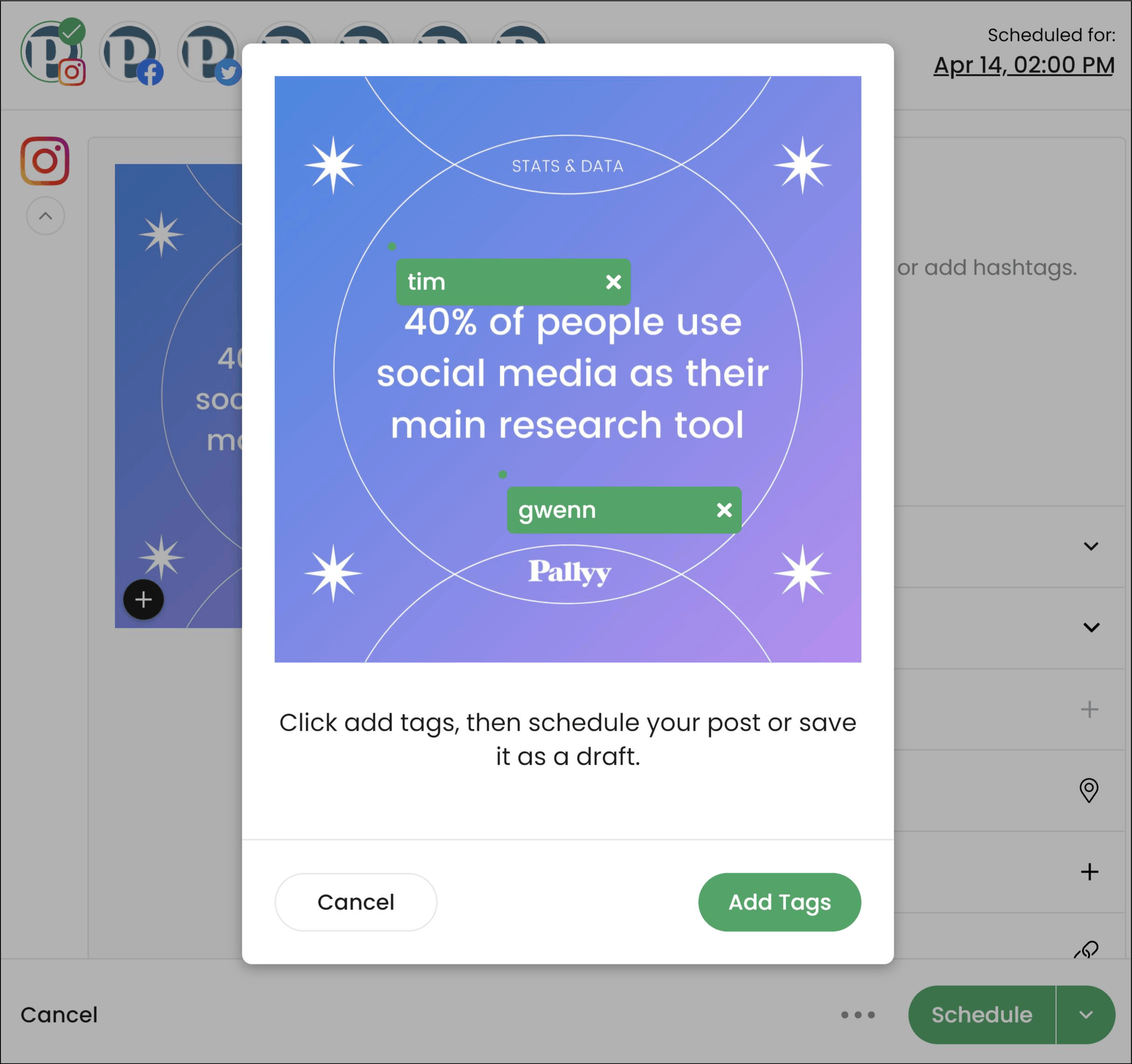 Plan months in advance with our Instagram post scheduler.
Just sign up, connect your Instagram business account and start scheduling your Instagram posts.
Get started for free
Frequently Asked Questions
Can Pallyy auto post Instagram Reels?
Yes, Pallyy supports the auto-publishing of Instagram reels.
Can Pallyy auto post Instagram carousels?
Does Pallyy support auto-posting to Instagram?
Does Pallyy work with personal profiles?
Is Pallyy approved by Instagram?
Can Pallyy schedule Instagram posts with other socials?