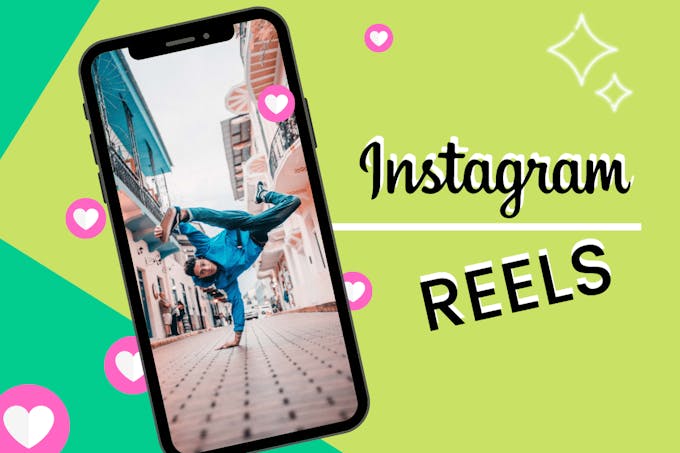 What are Instagram Reels? Do they matter for businesses and marketers? If you've heard about this new feature but aren't sure what it is, who it is for and how to use it, we'll break it down for you in this post.
What are Instagram Reels?
Reels is a video editing tool similar to TikTok that allows users to record and edit 15 sec. videos and share them on Instagram. It's designed to let people create short videos and funny memes that can be shared on Instagram stories, feed and sent to friends through messages.
They also have their own tab called "Top Reels" on the Explore page, where Instagram users can discover new and popular content. The Reels video editor comes with a new set of editing tools that include an audio library, camera effects, speed control and a countdown timer.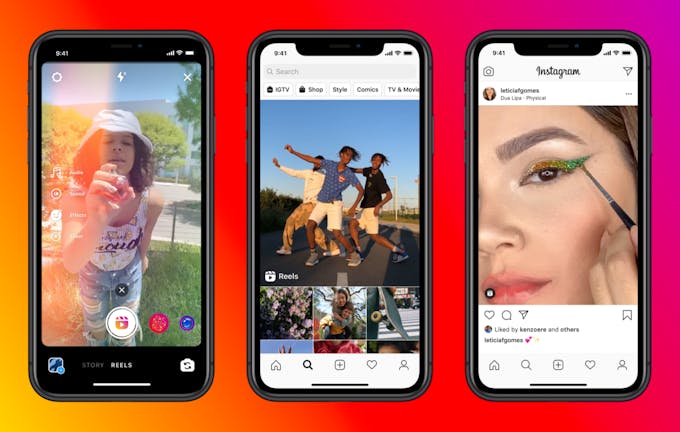 How to make a Reel on Instagram
1. Open the Instagram app
Open your Instagram Stories camera. If you have access to the feature, you'll be able to see the "Reels" button. Tap on it to create a new video.
2. Learn about effects, speed & audio
On the left side of your screen, you'll find a menu of video editing functions you can use to make your video entertaining. These are:
Audio - From here you can search for music tunes or sounds to go with your video using the in-built audio library.
Speed - This function allows you to control the speed of your video up to 3 x faster or slower.
Effects - This opens up the library of AR stories effects and camera filter
Timer - From here you can set a countdown timer so you have time to get ready before the camera starts recording
3. Record your Reel
Once you're ready to start filming tap on the round Record button at the center of the screen. You can press and release the button to record a few different shots.
4. Edit your Instagram Reel
After you record your Reel video, you can finish it off by adding sticker, text animations and effects
5. Add a caption, hashtags and cover photo
After you've recorded your video, it's time to complete your post. Write a short caption, add relevant hashtags and pick a cover photo, or you can upload a custom thumbnail from your camera roll.
6. Post your Reel on Instagram
Finally, it's time to post your video. You have the option to share it to your Stories, on your Feed, in a direct message and on the Top Reels page where it has the potential to go viral.
How to add music to your Instagram Reels
Before you start recording your Reel, open the Instagram music library to search for a song or audio tune
Next, choose the part of the song you want to use in your Reel
Note: Since Reels are unlimited to 15 sec, most music tunes will exceed this limit so you'll need to trim them manually
How to add a countdown timer to your Instagram Reels
When you are ready to record, click on the timer button to activate the countdown timer. This will give you a few seconds of extra time to position yourself before recording.
Related Articles