Instagram Reels Overview 
Reels, Instagram's latest feature, is all about creating engaging content. Whether you're an influencer, creator or brand Instagram Reels is a good tool to have up your sleeve. If you're new to Reels, don't worry! It's never too late to jump on the bandwagon and be part of this amazing experience. The first step is understanding what Reels are and how to use them. We'll explain the whole process in our beginner's guide below. 
What are "Instagram Reels"?
Instagram Reels are a short-form video format available on Instagram that allows influencers and brands to create eye-catching content in under 30 seconds. Reels are usually filmed using the Instagram app in portrait mode and have a tune or song to accompany them. You can also record your Reels videos using other video editing tools and then post them as Reels.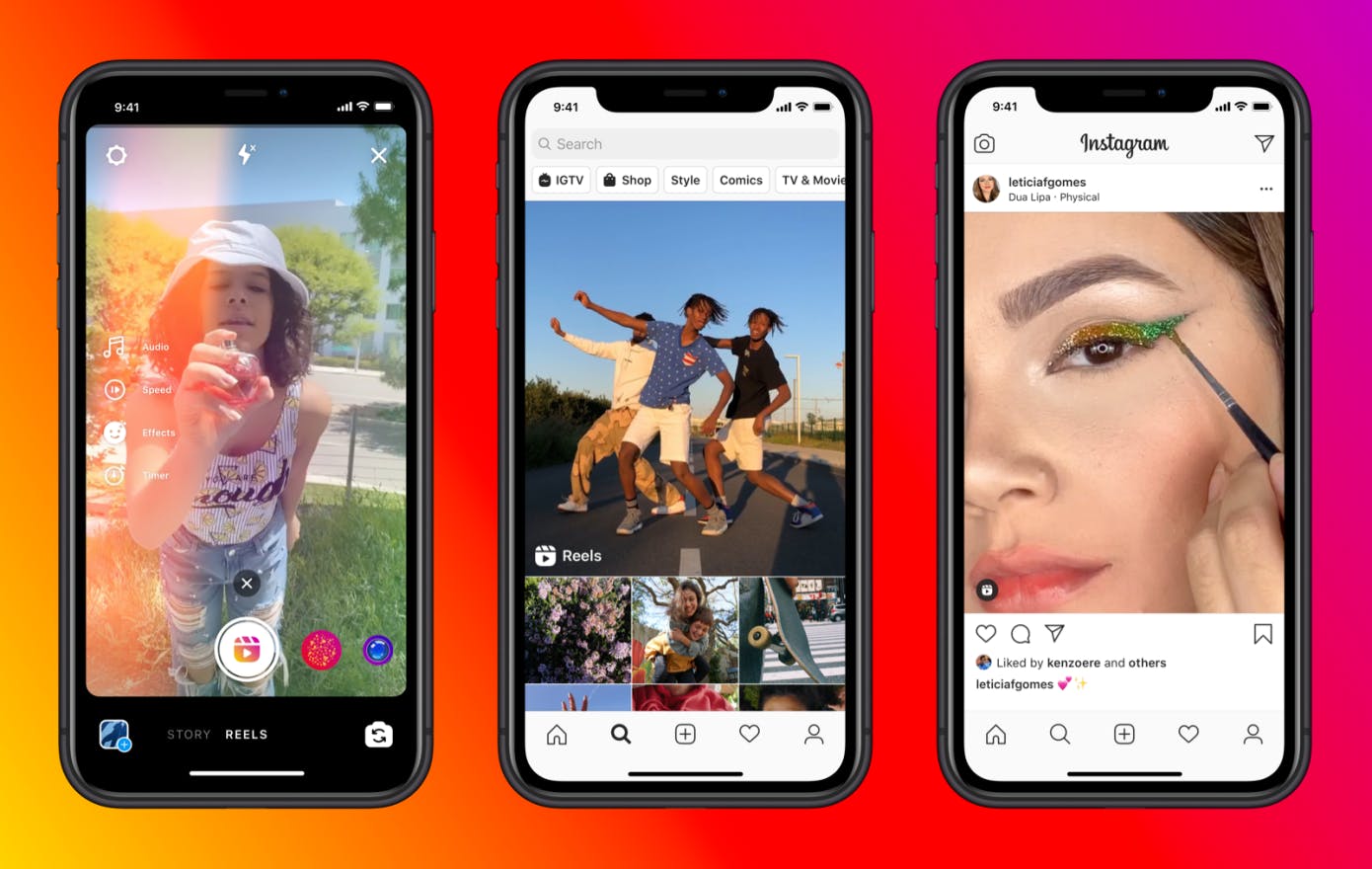 Fun fact: Instagram CEO said Reels are best used as a form of "edutainment" - combining educational tips and entertainment in one format!
Why should I use Instagram Reels?
Here's why you should use Instagram Reels:
Get more engagement - Many influencers and brands use Reels to boost engagement and get more comments. 
Attract a wider audience - An Instagram creator found their followers increased by 2,800 in a month after posting 1 reel a day.
Promote your product organically - Since Reels are short, they're a great way to showcase your product or brand.
Build a deeper connection with your audience - Jump on an Instagram trend, introduce yourself and show off your creativity and fun side!
How to create Instagram Reels
Follow these steps to record an Instagram Reel:
Tap the "+" button and choose Reels from the list of options
Press and hold the round button to record a new clip
Tap at the top to add stickers and text
Choose a cover photo and write a caption
Tap Share to publish your reel
You can also read our full guide about how to make a Reel on Instagram here.
How to get Instagram Reels ideas
Check out our list of creative ways to get ideas for your Instagram reels:
Use evergreen content ideas 
These content ideas can be used by any brand or influencer.
Examples include:
Showing off your work behind the scenes
Creating how-to videos
Showcasing a product
Answering FAQs
Showing a before/after transformation
Recreate trending Instagram reels 
One of the best ways to get Instagram Reels ideas is to spend 1 hour watching Instagram Reels and saving those posts or songs that you like. Then, use the Reels template (or song) and create your own spin!
Discover a new TikTok trend and share it on Reels 
You can get some good ideas for Instagram Reels videos from TikTok - since they're basically the same type of content. Just visit the TikTok Creative Centre to see what are the top hashtags, songs and trends on TikTok. Then, recreate similar videos and post them on Instagram Reels.
Repost a TikTok video or YouTube short
Short videos can transcend their platform of origin! You can download videos from TikTok and YouTube Shorts and repost them on Instagram as Reels.
Note: If you're reposting content from other people, remember to credit the original creator in the caption!
For more tips on using Instagram Reels, check our related articles below.
Related articles