Scheduling posts on TikTok is now available to Creators and Business accounts! If you're looking to up your social media game but don't want to spend hours manually scheduling every TikTok post, it's time to automate your posting strategy and save time! 
Check out this guide to learn how to schedule posts on TikTok and get the best tips on automating your posting schedule to save valuable time.
Why schedule TikTok posts
Scheduling your TikTok posts in advance is an effective way to ensure that your content stays fresh and consistent. 
Key benefits of scheduling TikTok posts:
Save time on manually posting each video 
Create a consistent posting schedule 
Working in batches helps you publish more content with less work
Publish your TikTok content from a desktop computer
Build a cross-channel marketing strategy by managing all social media platforms from a single dashboard
Engage your audience with fresh content
How to schedule TikTok posts
To start automating your TikTok posting schedule, begin by setting up a calendar for when and how often you want to post. This will help you plan out the content and topics that you want to cover on a weekly or monthly basis. You can also use free or paid tools to help with scheduling your TikTok posts in advance, such as Pallyy. 
Note: You need a TikTok Creator or Business Account to schedule TikTok content.
Here's how to schedule TikTok posts with Pallyy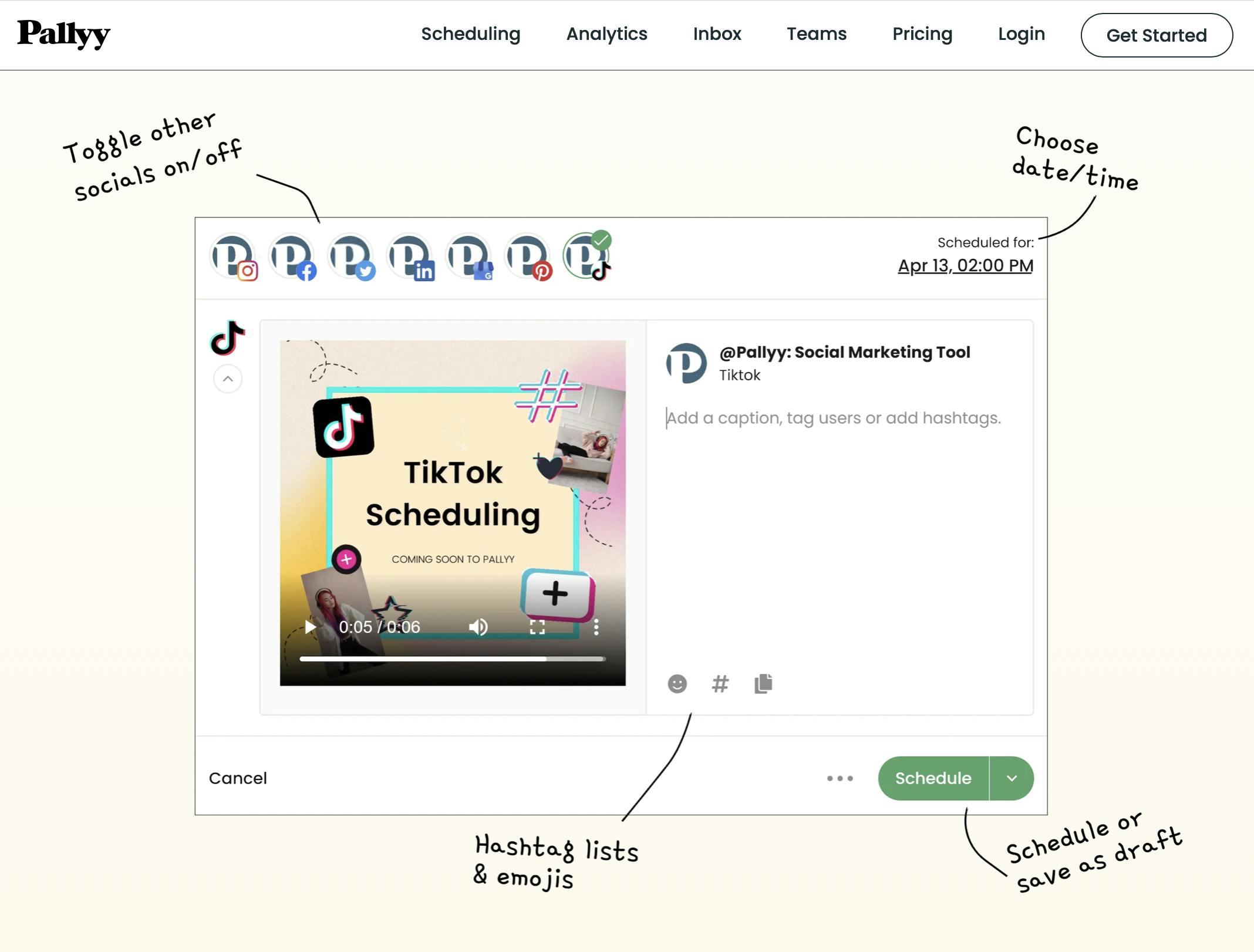 Log into your Pallyy dashboard
The first step is to log into Pallyy and import your videos into the Media Library. 
Go to Media Library
Click the "New +" icon 
Upload your video files
*Note: You can record your TikTok videos using the TikTok native app features or use a third-party video editing tool. For desktops we recommend using Canva, and for all mobile devices, try InShot or CapCut video editors.
 Recommended: Check out the best TikTok video sizes and lengths before getting started.
Create a new TikTok post
Go to "Scheduling" -> "Calendar"
Choose a video, drag & drop it onto the Calendar view 
Select "TikTok" from the list of social media apps
Add a caption & hashtags to complete your post
Choose a posting date & time in the future 
Click "Schedule" to have your post auto-publish
Done! Your TikTok post is now scheduled and ready to go!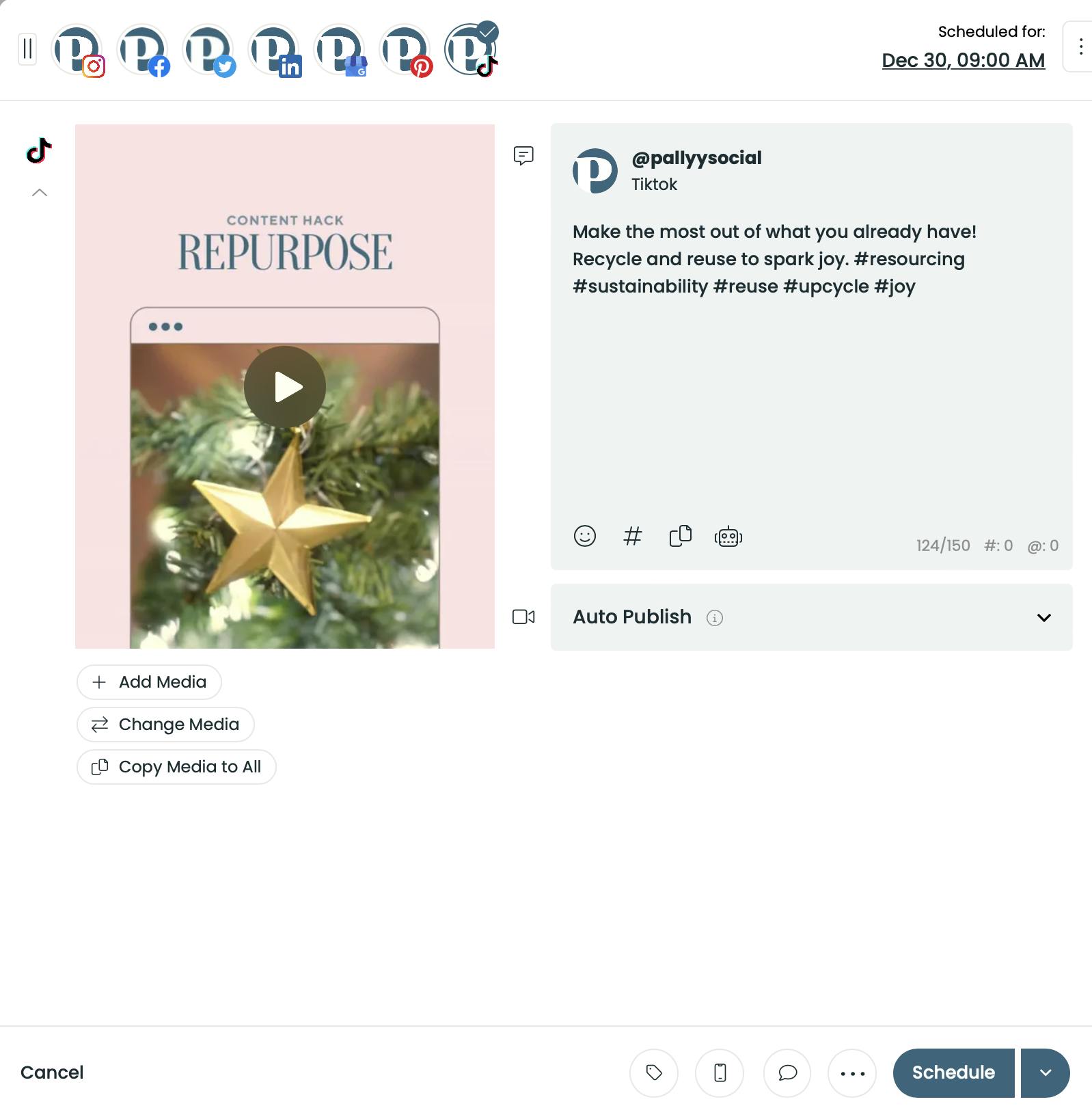 Once your posts are scheduled, you'll be able to see your TikTok videos auto-posting at your chosen times, helping you save time and focus on other aspects of your business. 
Can you schedule posts on TikTok?
Yes! TikTok has announced in 2022 that you can now upload and schedule TikTok videos for auto-publishing on TikTok anywhere from 15 minutes to 10 days in advance of posting. The scheduling feature is currently available only at TikTok.com and can be easily accessed from any desktop browser.  
However, you cannot schedule posts on TikTok from your mobile app. 
Related Articles