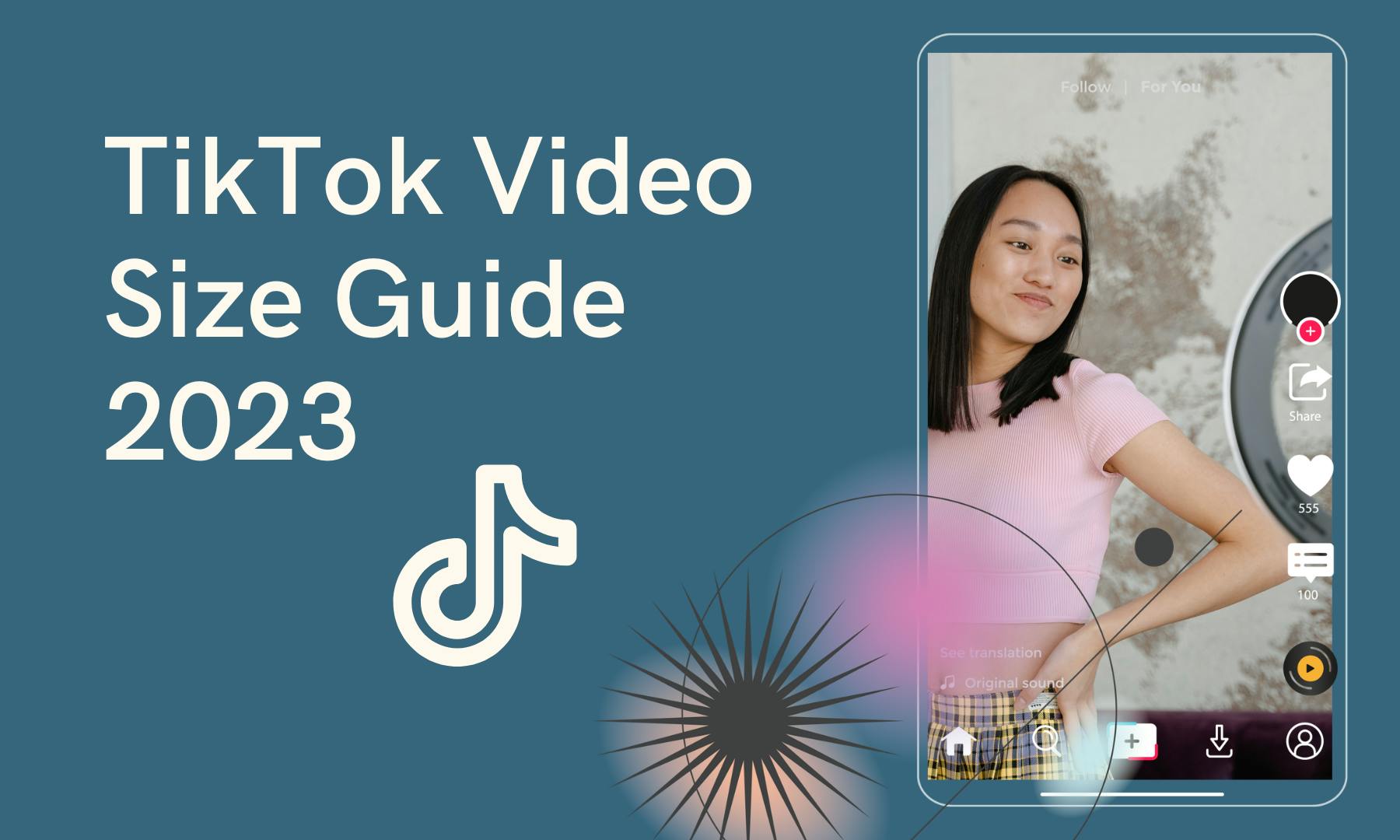 TikTok is exploding! It's the fastest-growing social media platform of all time and the #1 most-downloaded app in the world in 2021. With over 1B active users, it's a great place to start gaining exposure and brand awareness. This means that you should pay attention to TikTok and start learning how to create short, fun & entertaining videos.
Follow the tips & guide below to find out the best TikTok video sizes, length, format, file size and ratios for your next TikTok video.
TikTok Video Size
When we talk about TikTok video sizes, it usually means one of a few things: resolution, format or the actual file size in MB. We know technical specs can be confusing, so we've created a "cheat sheet" that will help you learn the best TikTok video sizes.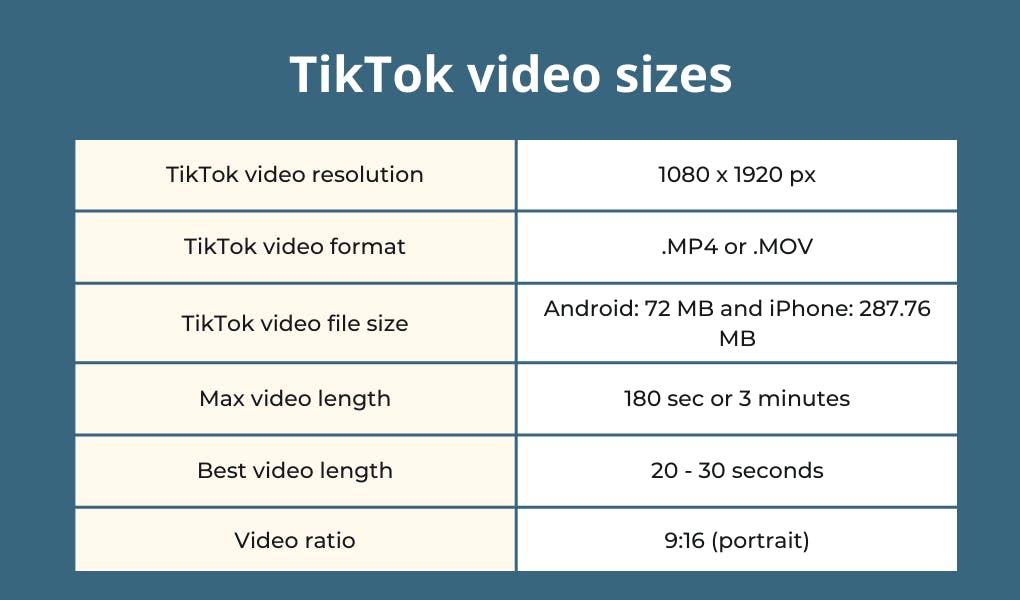 TikTok Video Resolution
TikTok recommends using a resolution of 1080 x 1920 or 720 x 1280 in order to avoid blurry content. If you're importing videos from a third party editing app, set up your video frames to follow the recommended resolution.
*Resolution is measured in pixels and indicates the clarity of the video.
TikTok Video Format
The recommended TikTok format is portrait or vertical video. While it's possible to upload landscape videos, they are not the norm as these videos don't fill up the screen.
For best results, film your videos using your phone camera or upload videos saved in a .MP4 or .MOV file format.
TikTok Video File Size
The maximum TikTok video file size depends on the device you use:
For iPhone users, the maximum video file size is 287.76 MB
On Android devices, the maximum video file size is 72 MB.
*This is the actual video file size measured in MB.
TikTok Video Length
The maximum TikTok video length can be 180 seconds, or up to 3 minutes long. But just because TikTok allows you to post videos as long as 3 minutes, it doesn't mean you should. In fact, most studies suggest that shorter video lengths between 20 and 30 seconds get better engagement and can reach more people.
TikTok Video Ratio
TikTok allows you to upload videos with 3 different aspect ratios including 9:16 (portrait), 1:1 (square) and 16:9 (landscape) however the best aspect ratio for TikTok is 9:16 (portrait) which fits the screen size of most mobile phones.
Videos filmed using the TikTok app will automatically use this ratio, but if you're importing videos to TikTok, make sure you choose the right ratio so your video can fill up as much screen space as possible and get more views.
Related articles