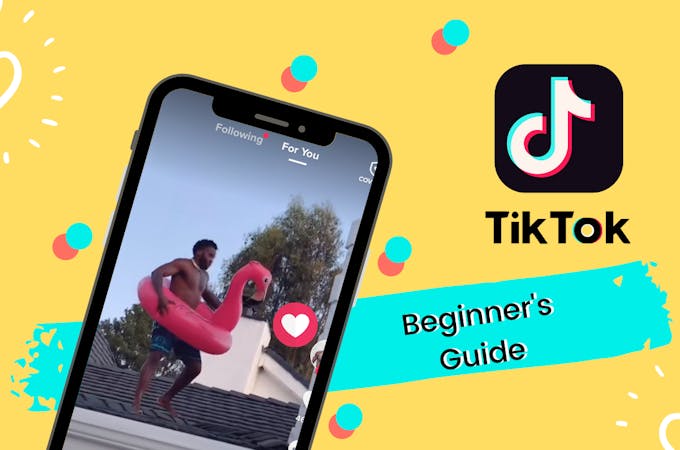 Did you know that TikTok has over 1 billion monthly active users? So, if you're a marketer, a business owner or influencer - you're wasting time and opportunities if you're not taking advantage of TikTok.
We made this guide to help you get started on TikTok, we'll show you how to record videos, add sounds, effects, and much more.
How to record a TikTok video in 2023
Before you get started recording a TikTok video, find the best time to post on TikTok as so that you can maximise the reach and engagement you will receive..
Open up the TikTok app and tap the (+) button at the bottom of your home page to get started recording a video.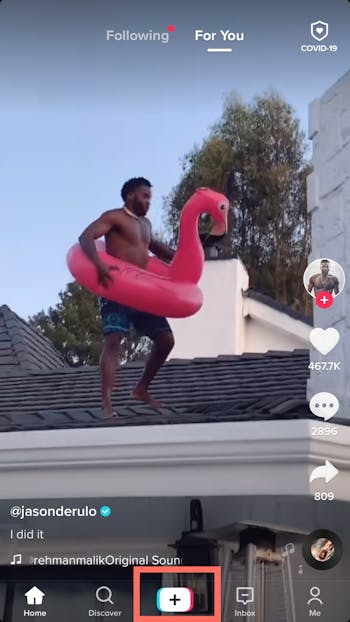 This will open up the camera and to start recording. Here you'll have 2 options:
Record a video on the spot. TikTok allows you to record a short video between 15 - 60 sec. Since you're new, you'll want to start with the 15 sec. Video and once you get the hang of it you can start recording longer videos.
Upload a video from your camera roll.
TikTok offers a wide variety of in-app camera effects and filters that you can select before recording your TikTok video. To take advantage of that, I suggest you record your videos natively on the app itself however if you create your videos elsewhere, then it's best to use a TikTok scheduling platform.
You can also learn more about Tiktok video sizes, length, ratios and more to make sure your video quality is exceptional.
How to record hands free on TikTok
The timer option allows you to record hands-free videos.
When you tap on the Start countdown button a video timer will appear which you can set it to 3 or 10 seconds depending on how much time you need to get yourself in position before you shoot a video.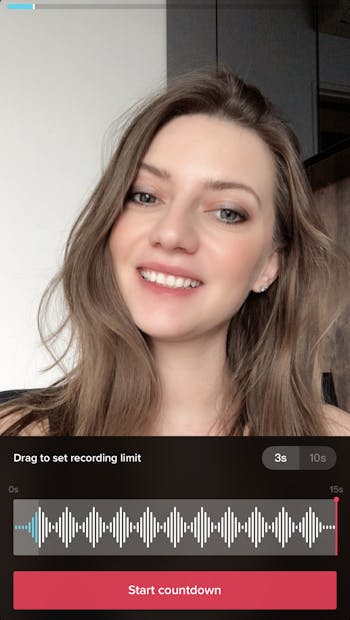 How to use TikTok filters
Once you've recorded your video, look on the right-hand side, you'll see a list of options and you'll want to click filters. From here you can adjust the lighting and colour tones of your videos.
There are custom filters for food, landscape or portrait that you can try.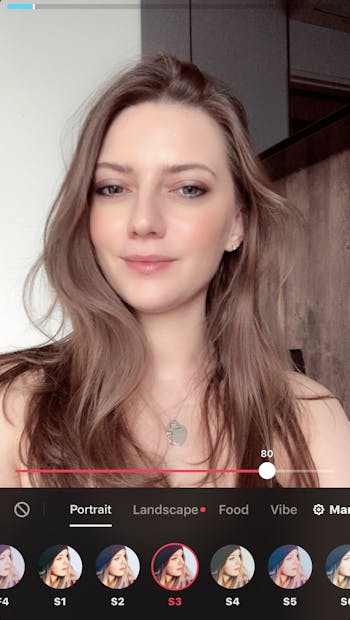 How to flip a video on TikTok
Use this to flip between your selfie camera and your back camera on your phone.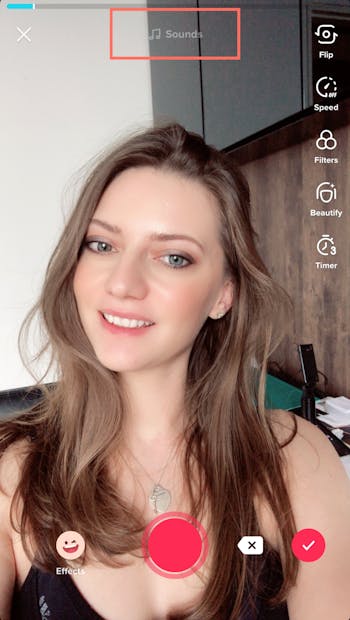 How to speed up video on TikTok
When editing your video, from the options on the right click the speed toggle. This feature allows you to change the speed of your video up to 3x faster or slower.
How to use beauty filters on TikTok
Again, from the right menu click beauty to open the beauty filter tools. Here's where the magic fairy lives. With a few taps, you can smooth your skin, apply make-up or alter your facial features.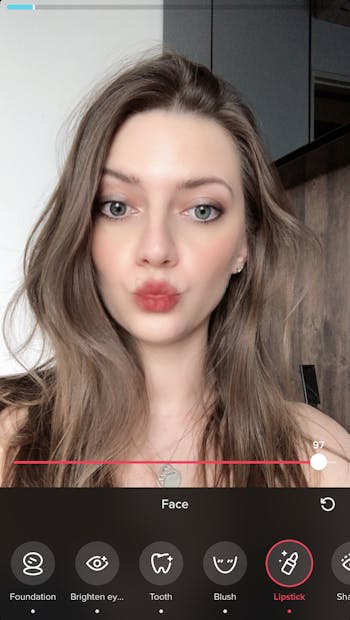 How to use effects on TikTok
One of the most popular features on TikTok is the in-built Effects. This is where you can let your imagination go wild and create some unique content.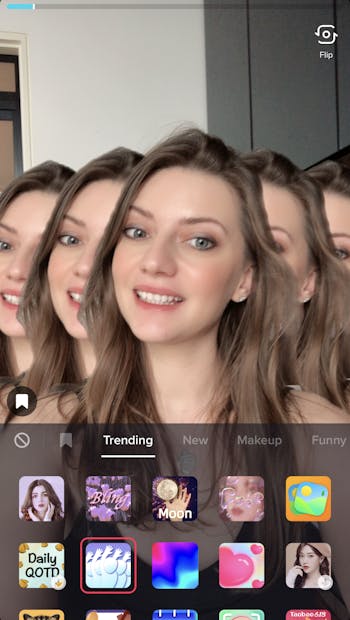 To access the Effects library, tap on the smiley face icon left to the record button.
How to use green screen on TikTok
To use the green screen effect on TikTok simply open up the effects section by clicking on the smiley face to the left of the record button and selecting green screen.
You can use this effect to change the background of your video to any image you have on your phone. This allows you to diversify your content instead of always having the same background.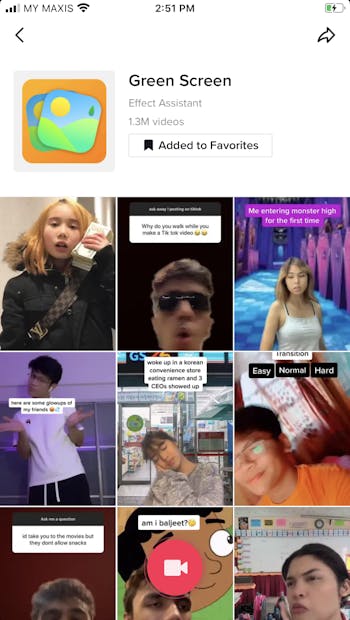 How to use face zoom on TikTok
Just the same as above, open up the effect section and selecting face zoom. This effect does what it says - it automatically zooms into your face. Use this to add a dramatic or comedic effect.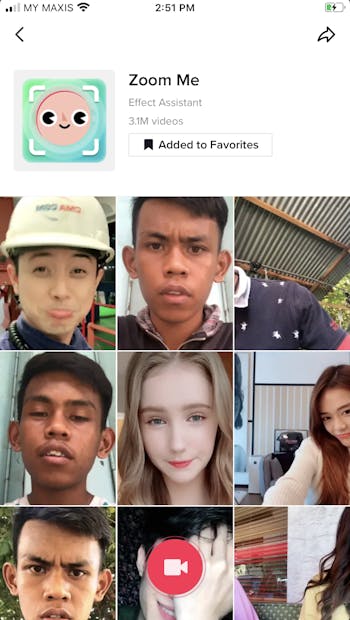 How to add music to TikTok videos
Before you hit the record button, you need to pick a sound effect. Tap on the music note button at the top of your screen to browse trending sound effects and pick a tune for your video.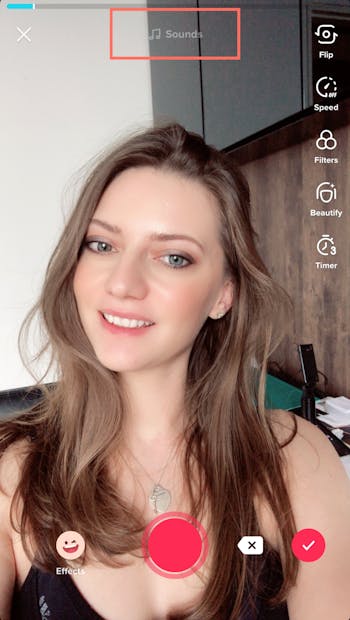 All sound effects are free to use on TikTok and you don't have to worry about copyright issues. You also have the option to record your own sound which will become part of Tiktok sound library once your video goes live.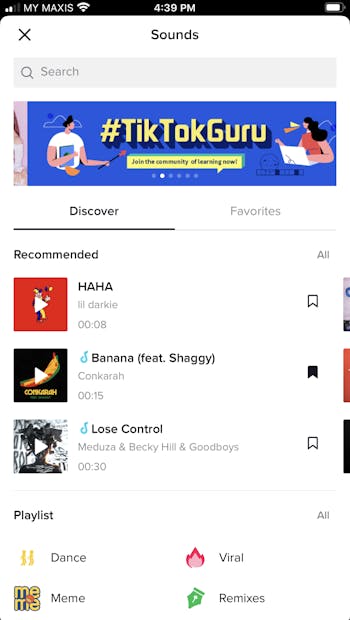 How to edit TikTok Videos
There are a few things you can do once you've finished filming a TikTok video.
Add text to your videos to tell a story.
Add stickers or emojis to spice up your video
Add transitions to make your video more dynamic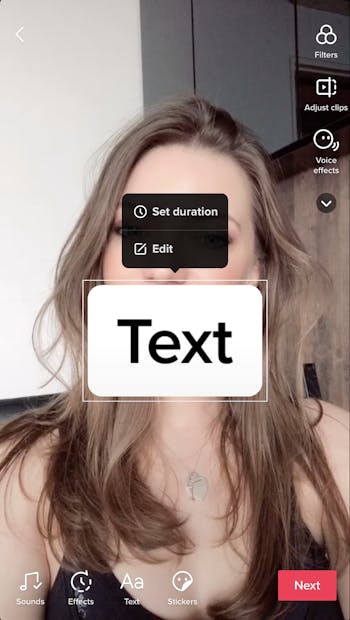 Note: The post-production effects aren't that dramatic or popular as those you select before you film your video.
How to edit a TikTok caption
After you've recorded your TikTok video, added effect & music click next to open up the caption section.
TikTok allows you to use up to 150 characters (including hashtags) so choose your words wisely and keep them to the minimum.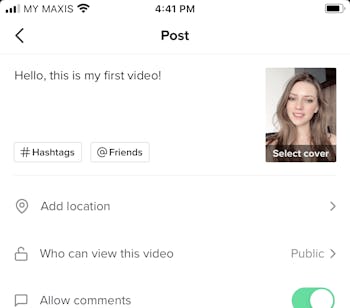 How to add hashtags on TikTok
After adding your caption, scroll down to the hashtags section. Type a keyword and TikTok will recommend you a list of trending hashtags that match with your topic.
If you're just starting, try to stay away from the super-popular hashtags that will make your content get lost. Picking hashtags that are in the 10k - 100k group is a better option.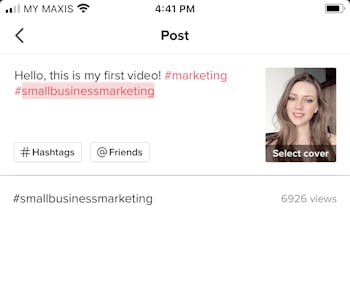 How to add a TikTok cover photo
After finishing your captions & hashtags, click through to the cover photo selector. The purpose of a cover image is to get people's attention and get them to think "What is that?" or "Let me have a look".
Pick a cover that will grab attention.
Related articles