Ready to become a verified content creator on TikTok? Follow along with this step-by-step guide and unlock your full TikTok potential by getting verified with a blue badge!
What does it mean to be verified on TikTok?
Being verified on TikTok means that you have passed a verification process that confirms that you are a notable and genuine person, brand or entity. Verified accounts will be shown with a "blue tick" next to their profile name.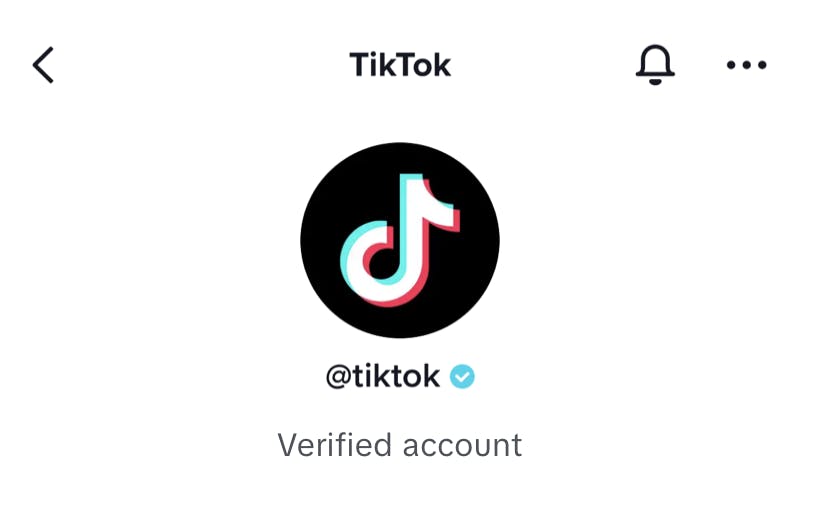 How to get verified on TikTok (step-by-step)
Getting verified on TikTok is the first step to becoming a popular TikTok creator. To do so, you will need to spend some time growing your profile, interacting with people and creating content that resonates with them. Once you have learned how to edit videos for TikTok, create thumbnails and write catchy captions you can make a career and earn money as a content creator. 
The next step you should consider is getting a "Verified Blue Tick" and letting people know you're a notable creator or public figure. 
Step #1: Prepare your TikTok profile information 
For a successful verification, it's important to provide relevant and accurate contact information in the review. Before requesting a verification make sure you have all your information ready:
The email address associated with your account
Website URL (for business accounts)
Proof of identity (must match the name & info in your profile)
Additionally, your account needs to meet certain requirements to be granted a verification:
Needs to be active in the last 6 months
Authentic (represents a real person, or business)
Complete profile (profile photo, bio description and at least 1 video posted on TikTok)
Secure (verified email address and multi-factor authentication)
Notable (must be featured across multiple news sources)
Note: TikTok doesn't consider the number of followers you have as a requirement for verification.
Step #2: Fill up the Verification Form
If you meet The next step is to fill up the verification form. Be sure to provide accurate information about your profile to ensure your profile gets verified. 
To request verification on TikTok:
Go to your Profile (by clicking on your profile photo)
Tap on Menu 
Select Settings & privacy
Tap on Manage Account
Click on Verification 
Follow the steps in the app to submit a verification request
Now all you have to do is wait for further instruction or communication from TikTok. 
Step #3: Respond to verification messages promptly
Once you have submitted a verification form, you may receive an email from the TikTok team requesting you to provide more information. Be sure to check your email inbox regularly so you don't miss any final questions before you're granted a TikTok verification badge. 
Related articles: