Planning and scheduling Instagram Reels ahead of time helps you stay consistent in the long run. A digital dashboard tool with an in-built content calendar lets you visualise your monthly content strategy and save time by batching your Reels videos. This means you can say goodbye to manually logging into Instagram to publish each post. HELLO, automation! 🤖
Want to know how to schedule Reels in advance? This post will show you two easy and quick ways to post Reels from a desktop and your mobile phone. 
How to schedule Instagram Reels from a desktop 
When scheduling content in bulk, most marketers will agree that it's best to do it from a desktop app. With a complete marketing toolkit like Pallyy, you can schedule multiple post formats (including Instagram Reels, carousels and TikTok videos) and publish your content across all social media networks at once. 
Here's how to schedule Instagram reels on desktop with Pallyy: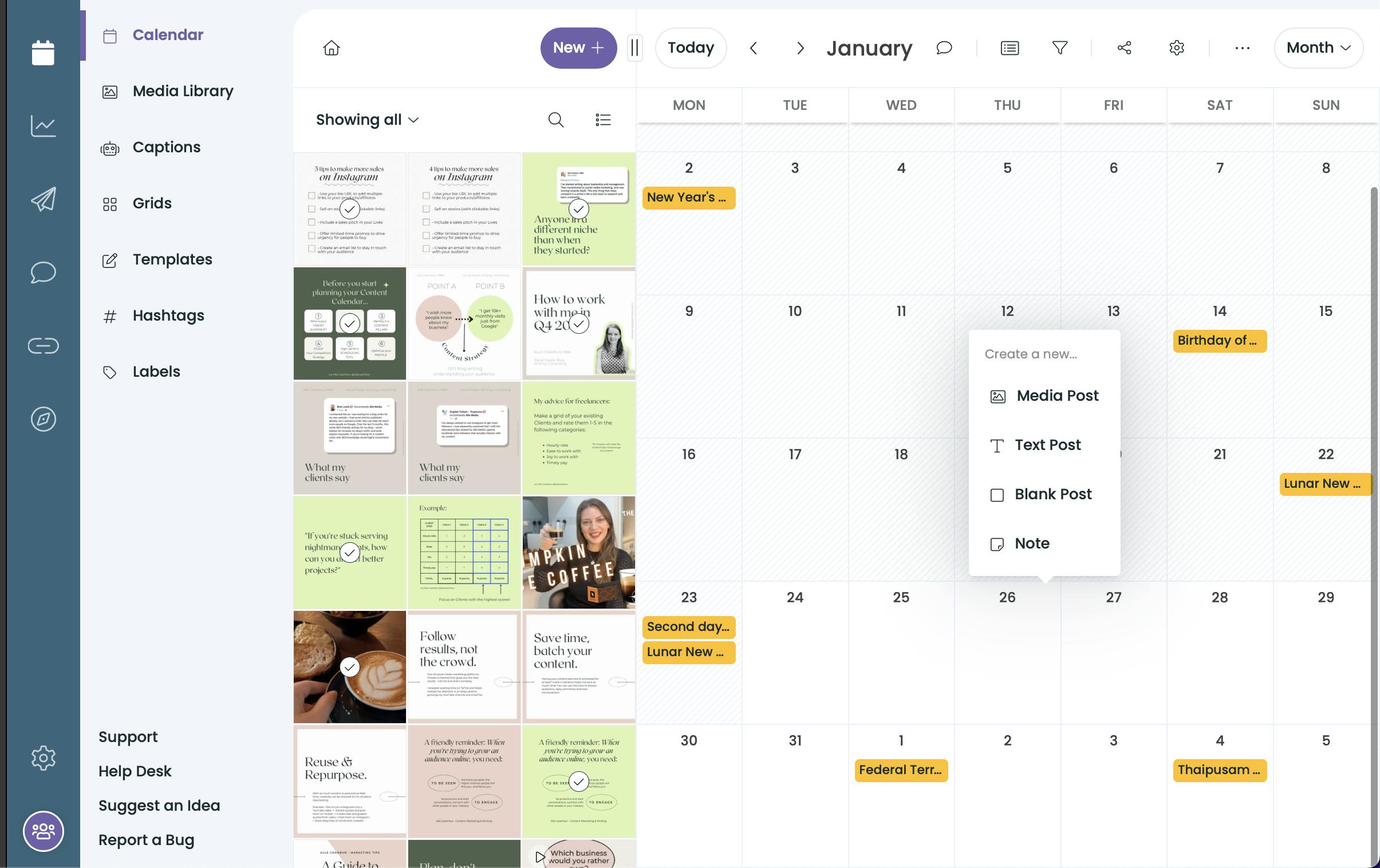 Log into your Pallyy account on desktop
Upload any Reels videos with the dimensions: 1080px (wide) x 1920px (tall) or source for imagery through Unsplash, Pexels and Canva integrations.
Click on a video, drag and drop it onto the calendar to create a new post
In the post creator window, select "Reels" from the post format options
Write a caption or use the AI caption generator (robot icon) to get more Reels ideas
Choose a publishing date & time
Click Schedule and your post will be auto-published
*Note: You need an active Pallyy paid subscription to schedule Instagram Reels
** Pallyy's AI caption generator allows you to generate up to 5 captions for free each month, after which you can choose to sign up to continue using it
How to schedule Instagram Reels on mobile 
Pallyy's mobile app is the fastest way to schedule Instagram Reels on the go. You can film, edit and publish Instagram Reels easier, directly from your mobile phone. This allows you to manage your social media content and receive notifications when it's time to post, even when you're away from your computer. 
Tip: Remember, to make your Reels look and perform best - make sure to use the correct Instagram reel size when creating your post.
How to schedule Instagram reels on mobile with Pallyy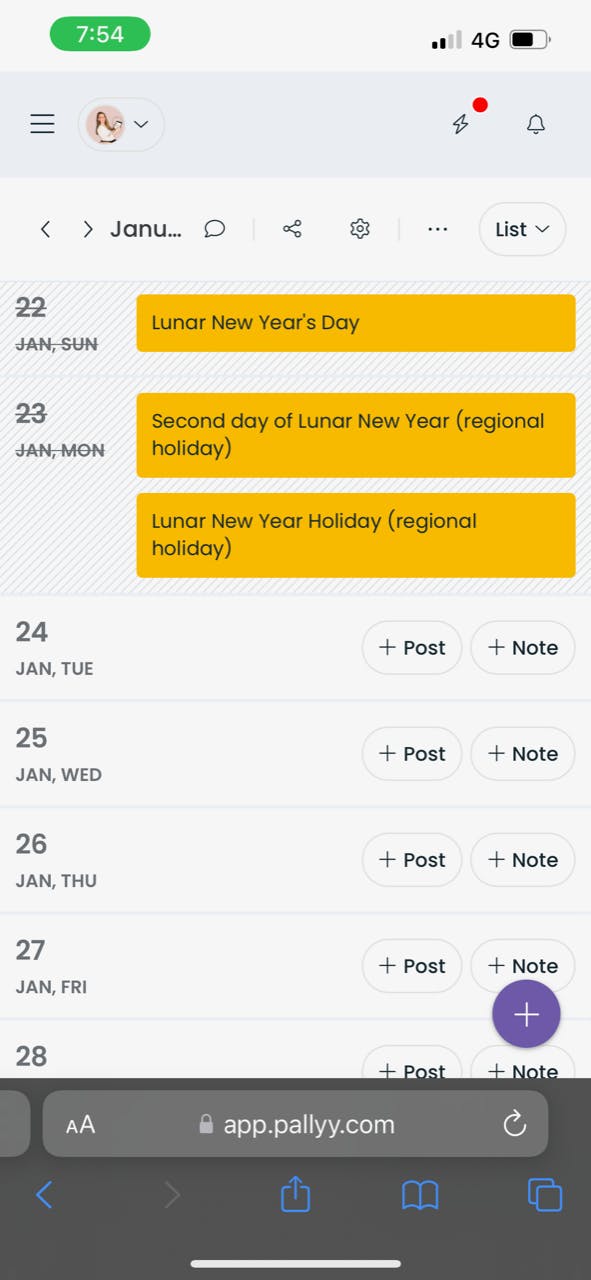 Log into your Pallyy account from your mobile browser (eg: Chrome, Safari)
Tap on "+" to create a new post
Select a video from your media library (or upload a video file from your mobile phone)
In the post creator window select "Posting to Instagram"
Choose "Reel" from the file type options
Type your caption or click on the robot icon to Generate a caption with Pallyy's AI tool
Choose your preferred posting date & time 
Click "Schedule" to have your post auto-published at your chosen time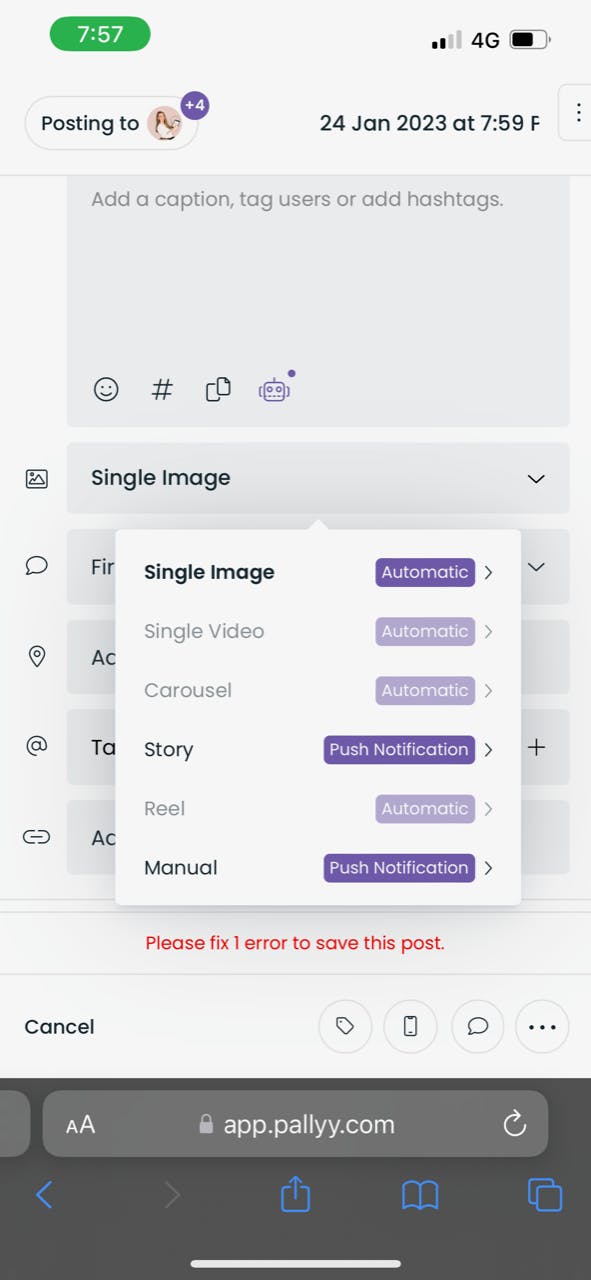 Tip: You can download the free Pallyy app (Android, IOS) and get notified when it's time to post so you don't miss out on your social media engagement even when you're not at your desk.
Related articles: