The Instagram algorithm can be difficult to keep up with. Sometimes even minor changes can impact the number of likes you get on your posts. Are you getting fewer likes than you used to? Check our guide to find out some possible reasons why you're suddenly getting less likes on Instagram. Plus some time to help you fix it!
📉 Before you read this guide, check if your likes are dropping using our Instagram analytics platform.
Why am I getting less likes on Instagram?
Here are the top 3 most common reasons why it's happening.
1. Instagram is shutting down bots and fake accounts
Instagram started removing bots and fake accounts from the app which could be why you are seeing less likes. Bots are notorious for creating fake engagement and mass liking every post.
Signs that you are getting less Instagram likes due to fake followers removal:
Are your followers dropping?
Are your likes and comments dropping?
Do you see less spammy comments on your posts?
The solution: The good news is that this has nothing to do with your content, but it's a problem that affects every Instagram account. In fact, you should be relieved that Instagram is clearing spammers and every like you see is from a real person.
2. You're choosing the wrong hashtags
Some hashtags are restricted or blocked by Instagram. For example, keywords that are related to violence or explicit content will get a warning to notify people of sensitive content. Other banned hashtags are not so easy to identify, and they can include any hashtag that attracts spammers (eg: #followforfollow ).
Using banned hashtags may get your account penalized and result in:
Less visibility & likes
People can't find your posts
Temporary shadow ban
Solution: Do a quick hashtag search before selecting your hashtags. You can then save your hashtags into groups and add them to your posts.
3. You are not posting consistently
Consistency is vital for Instagram success. If you don't have a regular posting schedule or take a break from posting you may notice a drop in likes. That's because Instagram rewards creators who are active and post regularly.
Solution: You should be posting consistently as much as possible. Take a few hours at the start of the week to schedule your posts in advance for auto-posting.
How to get more likes on Instagram
Here are some quick tips to help you get more likes on your posts:
Understand what topics your audience likes
Ask people to "like" your post
Post consistently (minimum 3-4 times a week)
How to see how many likes you're getting with Pallyy
Pallyy has an Instagram analytics feature that helps you to track the number of likes you're getting. Here's how to see your likes with Pallyy: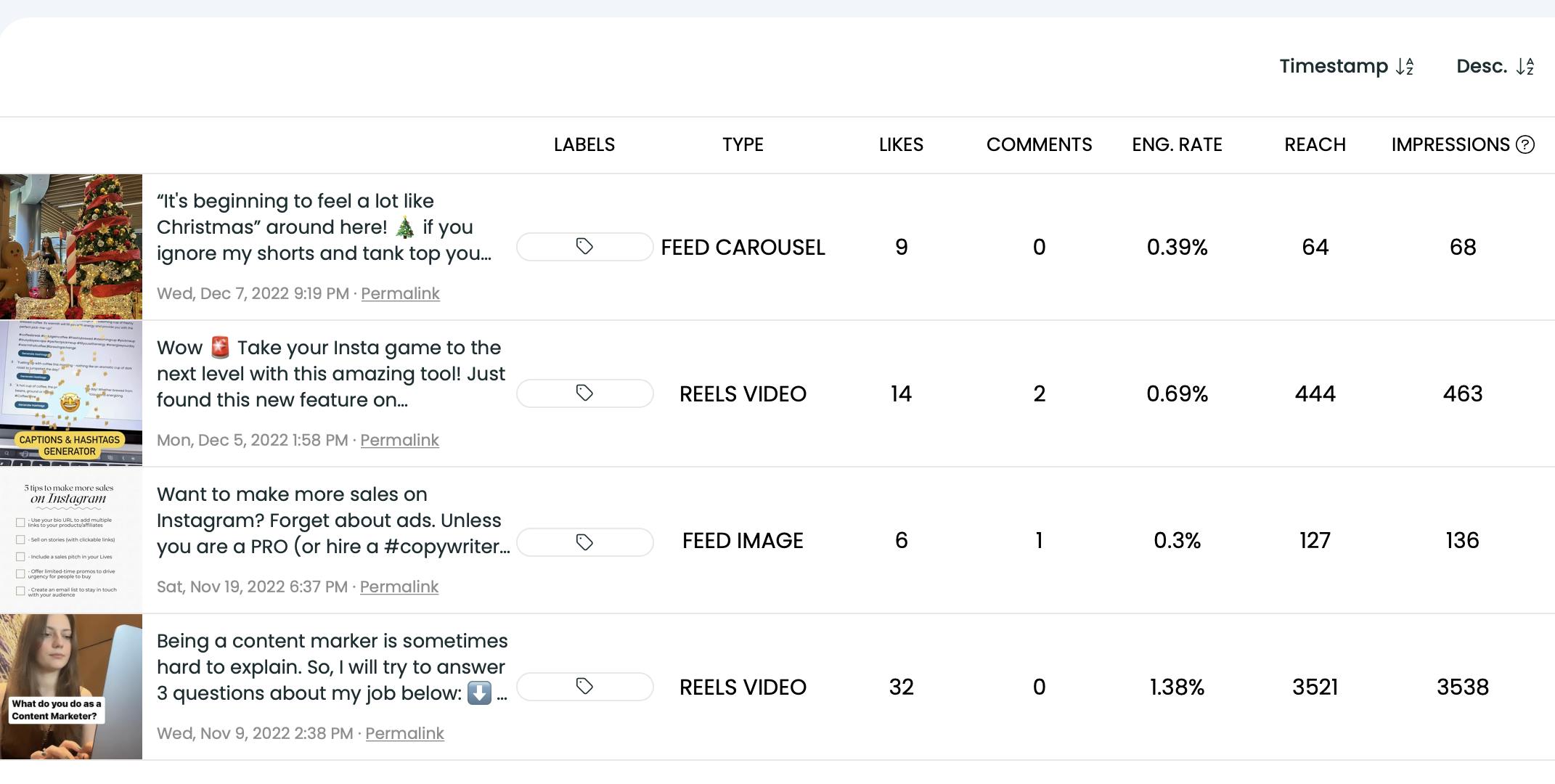 Sign in to your Pallyy dashboard
Click on the "Analytics" tab (chart icon)
Select Instagram
Go to "Posts" insights
Look at the "Likes" each post gets
Scroll down to the "Likes" chart to see your performance against previous month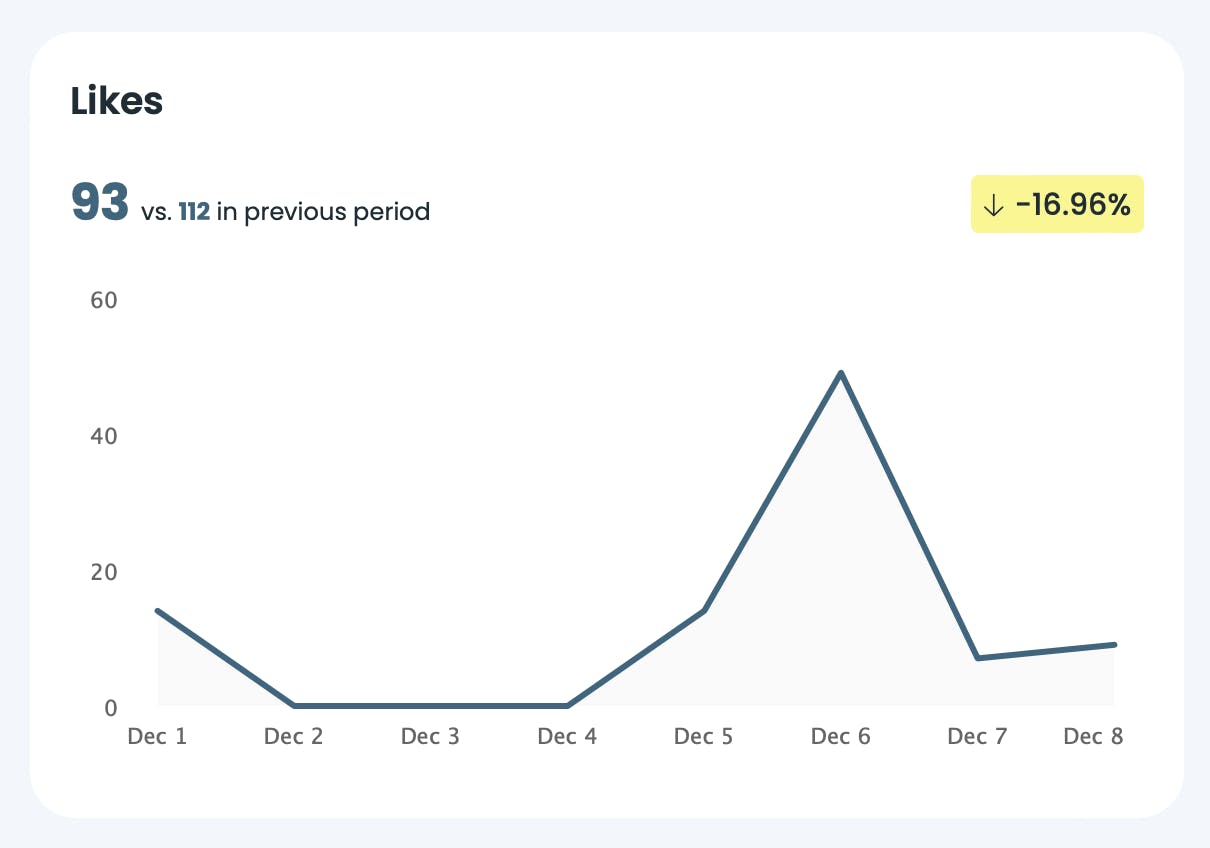 How to get more likes on Instagram by using Pallyy
Pallyy's all-in-one Instagram management platform will help you get more likes on Instagram. Here's a few quick and easy ways:
1. Find your best times to post on Instagram
2. Schedule your posts at best times for likes
3. Write engaging captions with our Instagram caption generator
4. Use Pallyy analytics to find the most liked posts
5. Replicate the most liked posts in the future
*You need a subscription to Pallyy Pro to access advanced post analytics. Get started with a free 14-day trial.
Related posts: