When you visit a top influencer's Instagram profile, you'll see content that looks neat, aesthetically pleasing and tells a story. And that's what we all want to achieve!
In this post, I'll show you how to design a beautiful Instagram feed template that captures your visitors' attention and makes them click the "follow" button.
To demonstrate I'll use Canva.com - but you can use any other content creation software you're familiar with. The steps will be the same. 
How to design a beautiful Instagram feed template in Canva
Step 1: Open your design software of choice (eg. Canva or other)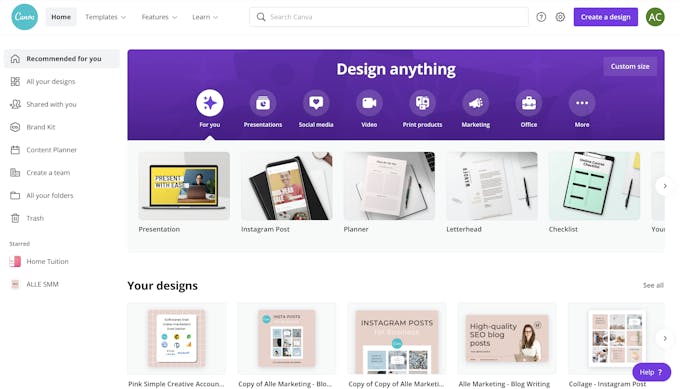 Step 2: Search "Instagram post" templates 
Before you start creating your template, look for inspiration. Scroll through the list of professionally designed templates and identify designs that would fit your brand.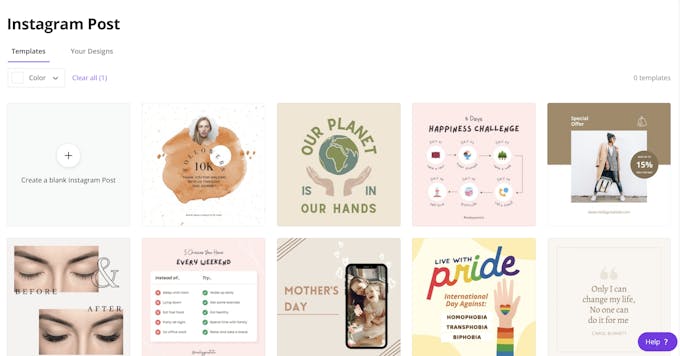 This step should give you an idea of what types of posts to create.
Step 3: Start with a blank post template (1080 x 1080)
1. Choose 2 contrasting colours.
Use the colours of your logo or explore pre-designed colour palettes in Canva or Coolors.com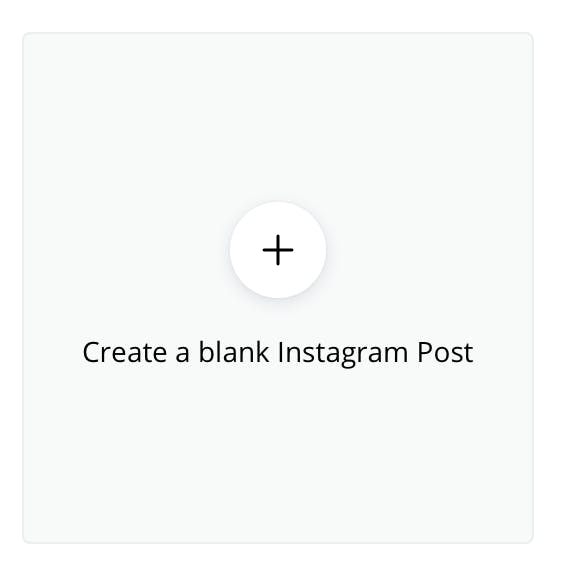 2.Create 9 new posts with alternating background colours 
3. Select 2 fonts that match your brand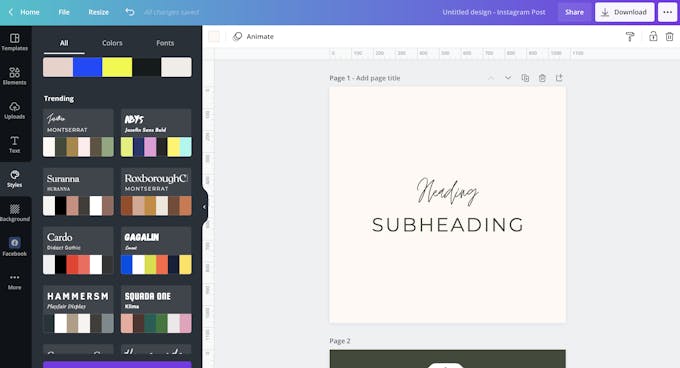 Write the titles & subtitles on each post.
Tip: Make sure you use the same font size and spacing across all posts
4. Add stickers and other design elements
Browse for elements from the Canva gallery that are in the same family so your Instagram feed theme will look cohesive and branded.
5. Upload photos of your product or yourself
Try using branded photos instead of royalty-free stock images for a more authentic brand image.
Tip: Don't forget to play around with the designs and try to create your own style rather than copying!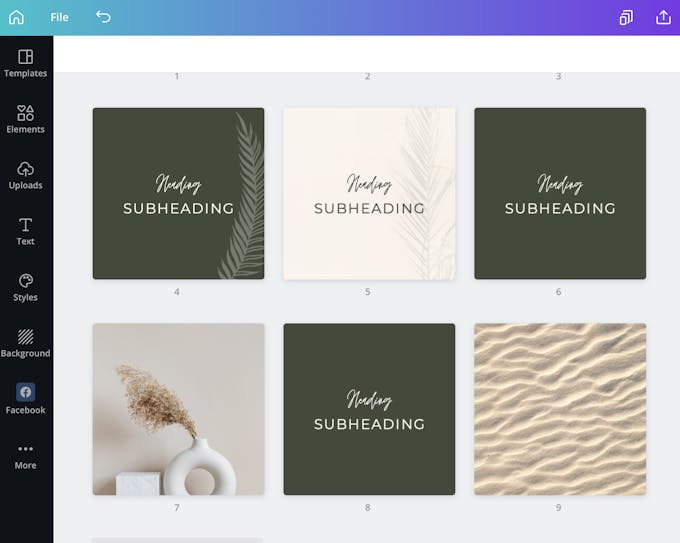 step-4:-download-your-posts-as-png-and-load-them-into-pallyy>Step 4: Download your posts as PNG and load them into Pallyy
Claim your 14-day FREE trial: https://pallyy.com, so you can schedule and auto-post to your socials.
step-5:-preview-your-instagram-feed-and-make-adjustments-before-posting->Step 5: Preview your Instagram feed and make adjustments before posting 
Tip: With the preview function, you can rearrange (drag + drop) your posts into a different posting order and even save them as drafts
So now you know how to create a beautiful Instagram feed template.
Tag us in your posts @pallyysocial so we can see them!
Happy creating!