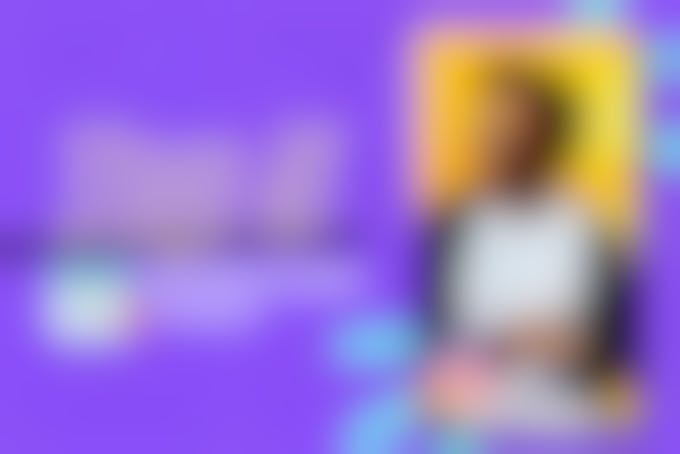 Planning and scheduling are key factors for successful Instagram management. With more businesses starting to use Instagram as an integral part of their business, we've seen an increase in content being published on a daily basis.
How much content should you post Instagram?
Most researches found that brands share anywhere between 1 post per day up to 30 times per day. However, posting more does not mean you're getting a higher engagement. So try to remember that with content is always better to focus on quality than quantity.
Nevertheless - 1 post per day? 30 post per month?
That is A LOT of content!
So it's no surprise that we have started to see so many Instagram scheduling tools coming to our rescue. Not only do these tools make your life easier, help you save precious time, but there are also loads of apps that come at a minimum cost - or even free.
Benefits of Instagram scheduling tools #
Manage multiple Instagram profiles in one place
Collaborate with your team
Schedule posts ahead of time
Track your post analytics
Preview your content before you post
With so many benefits, all we have to ask ourselves is "Which scheduling tool is best for me?"
Let's go through our top 5 picks for Instagram scheduling tools
1. Pallyy #
Website: https://pallyy.com/
Price: FREE for 14 days, then $15 a month for 5 social profiles (a social group)
Best for: Social media agencies scheduling for multiple clients
Pallyy's scheduler makes scheduling super simple, I was able to upload a image and schedule it in just a few seconds. It also works on mobile which is great most of the others make you download an app to use it.
Also, Pally can schedule to Facebook, Twitter, LinkedIn & Google My Business at the same time - which saves a lot of time!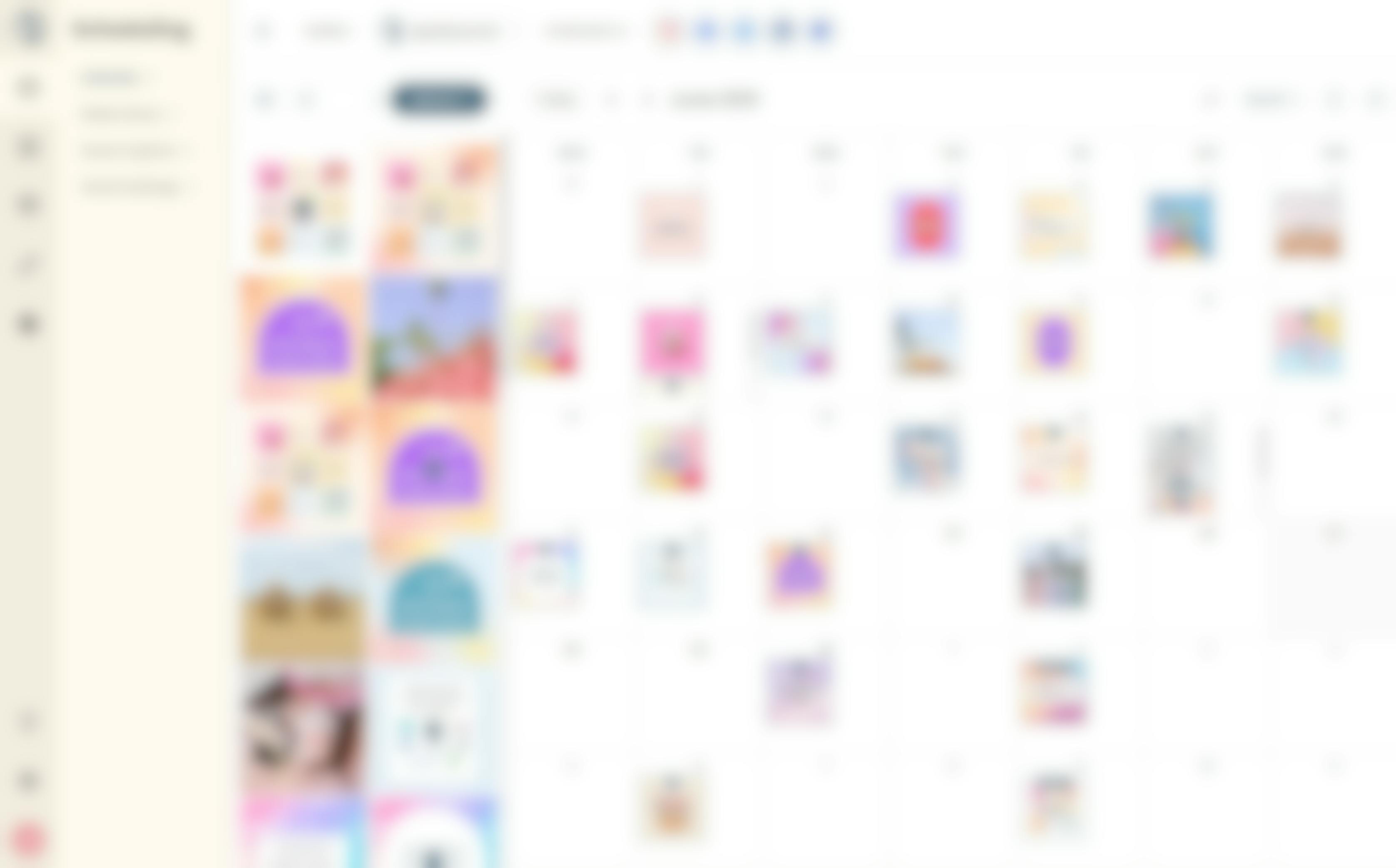 2. Facebook Creator Studio #
Website: https://business.facebook.com/creatorstudio
Price: FREE
Best for: Instagram managers, freelancers, small business owners and anyone looking to manage multiple Facebook pages and Instagram accounts
Not for you if: you're looking for advanced analytics features
Facebook Creator Studio is a FREE content scheduler that allows you to schedule your posts on both Instagram and Facebook. It's first on our list of tools because it's the official content scheduling platform created by Facebook. The dashboard is fairly easy to use and it shows you some basic Instagram insights too. But if you're looking for more advanced features and better analytics, you should use it in combination with a stand-alone analytics tool like ShareMyInsights. Overall, Creator Studio is a great choice for beginners, anyone who doesn't need advanced analytics and is on a tight budget.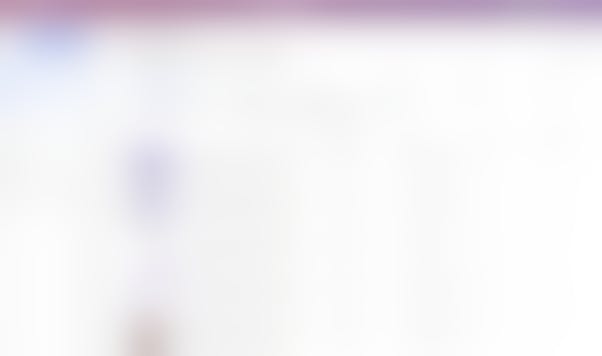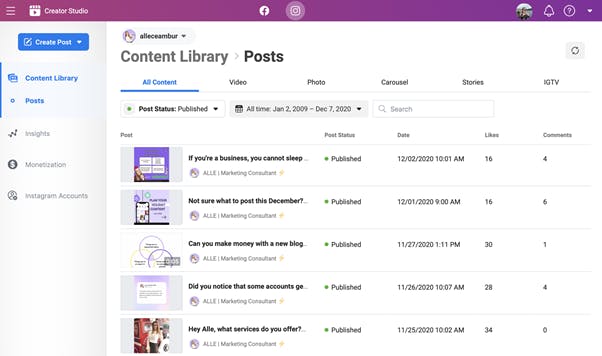 3. Planoly #
Website: https://planoly.com
Price: FREE for 30 posts and paid plans go from $7 - $100+ per month
Best for: Influencers, bloggers and brand owners looking to schedule Instagram and Pinterest content
Not for you if: you manage multiple Instagram accounts or looking for advanced analytics
Planoly is a visual content scheduler that is popular amongst bloggers, influencers and product-based businesses. The free version of the app comes with 30 posts, a visual calendar, hashtags grouping and comments management.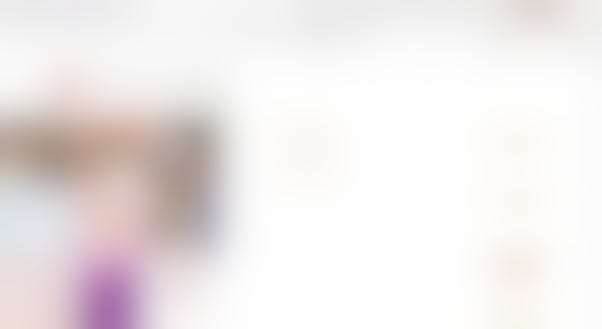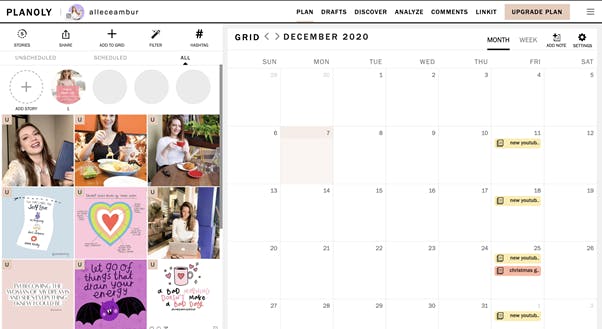 4. Later #
Website: https://later.com
Price: FREE for 30 posts and paid plans start from US $15 - $400+ a month
Best for: brands, social media agencies and large teams (up to 10 people)
Not for you if: you are on a budget but want to manage multiple accounts
Later is a great choice for anyone who wants to get more out of their Instagram scheduling tool. The app is easy to use, comes with an interactive calendar view, hashtag search tool, pre-saved captions, media library and analytics. However, the best stuff is only available on their paid plans. So you really need to try it to see whether it's something you're looking for.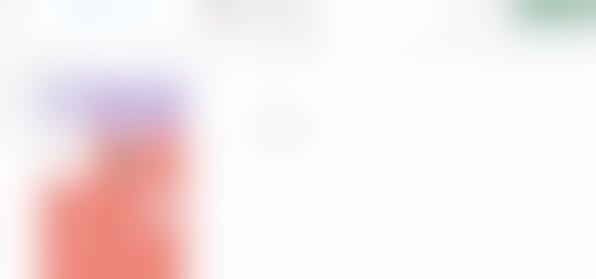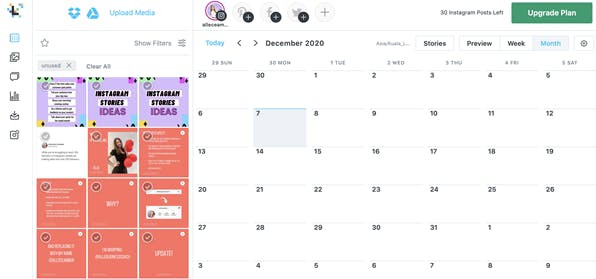 5. Hootsuite #
Website: https://hootsuite.com
Price: FREE and plaid plans starting from $19 - $500+ per month
Best for: Large social media teams and brands managing content across 3+ social channels
Not for you if: you're looking for a simple tool for beginners
Hootsuite is a powerful social media scheduling and listening tool. It's targeted at professional marketers and social media teams managing accounts across various platforms. The FREE version comes with 3 platforms of your choice, a content calendar, streams for social listening and integrations with 3rd party apps. Their paid plans include 10+ social profiles, unlimited number of posts and access to advanced analytics. If this interests you, know that you can get a 60-day free trial with any of their paid plans.
6. Preview #
Website: https://thepreviewapp.com
Price: FREE with paid plans starting from $7.99 - $12.99 per month
Best for: Influencers and brands who prefer working on mobile devices
Not for you: if you are a social media agency, work in a team or do most of your work from a desktop
If you're like me, and you like to take photos and edit them on your mobile phone - you will love the Preview app. It comes with all the features you get in a desktop app including a calendar view, unlimited posts, photo filters and custom hashtags. This app is so easy to use even by beginners.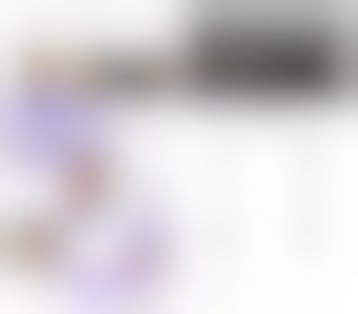 Now, we want to hear from you #
Have you tried any of these scheduling tools?
Which one is your favourite and why?