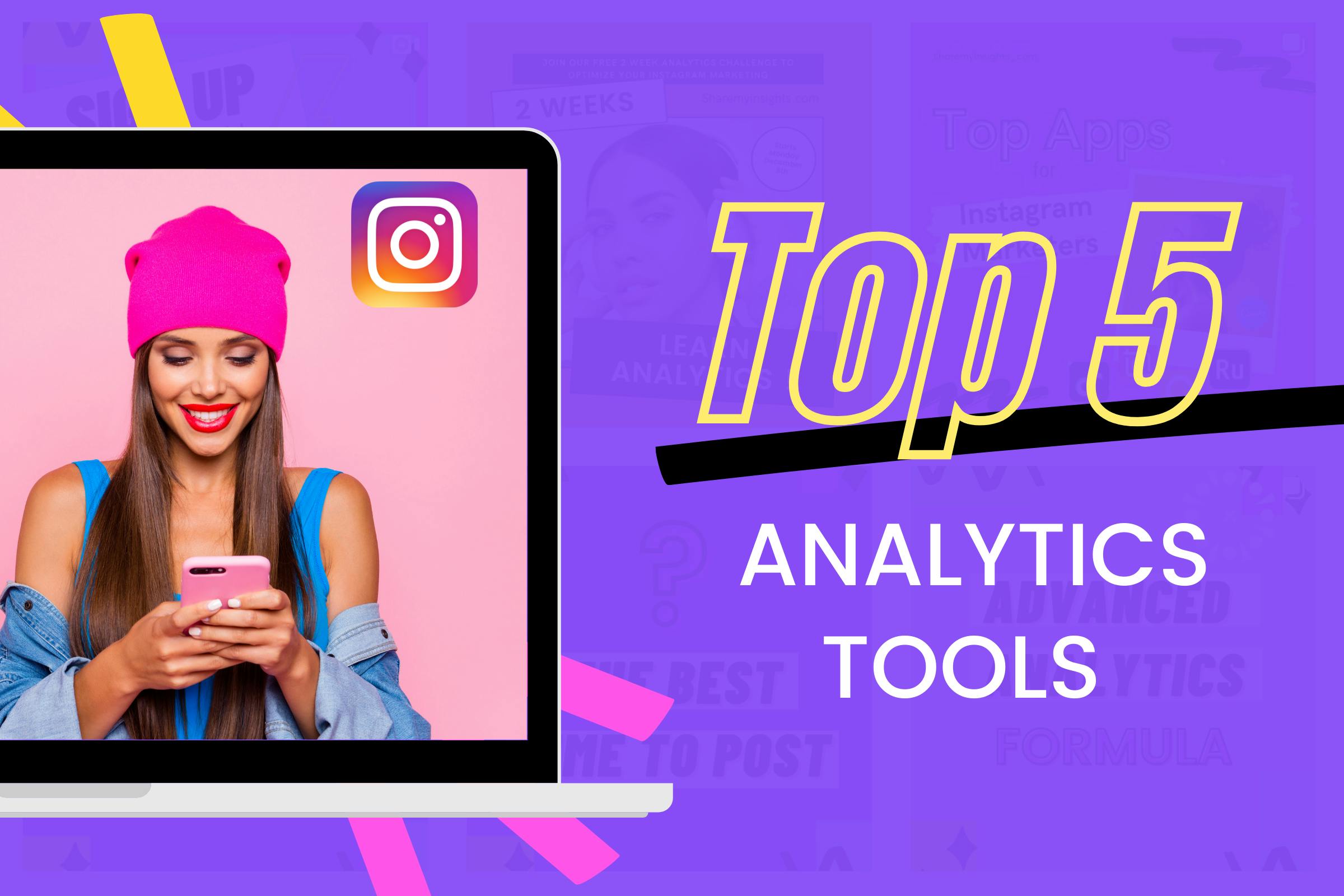 Instagram is a great platform for building engagement with your audience. In fact, a study shows an Instagram post gets an average engagement rate 17 x higher than on Facebook.
So, how do you get a higher engagement rate? By tracking your Instagram analytics to create content that your audience loves.
These days there's hundred of tools you can use to track your Instagram so here's a list of our favourite Instagram analytics tools in 2023.
The top 5 Instagram analytics tools in 2023
Pallyy
Pallyy is a full social media management platform with an extremely in-depth Instagram analytics suite ideal for social media managers and agencies managing multiple Instagram accounts.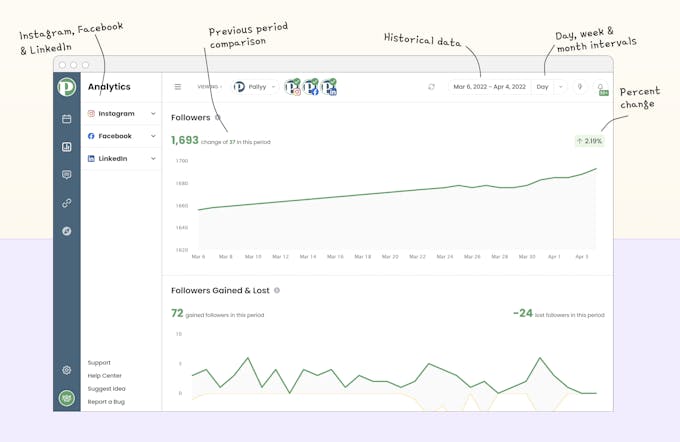 One of my favourite features on Pallyy is the competitors tracking. With this feature you can add up to 10 of your competitors and view their followers growth, engagement rates, top posts and more.
Another great feature is the fact that you can create custom reports. I just choose the analytics I want to show on my report, and then I can export it as a PDF or share it with a unique link.
Pallyy's Instagram analytics are free to use for up to 14 days of historical data and for unlimited it's just $15/month per social set and $29/month per additional user.
Iconosquare
Iconosquare is designed to simplify your Instagram content management and help you track multiple client accounts.
With a complete set of Instagram scheduling features + insights and charts you get everything you need to start optimizing your Instagram performance. What I like the most, is the simplicity of the dashboard and how intuitive it is to use even for a beginner.
Iconosquare is best for brands and agencies managing multiple accounts and has a 14 day free trial, with plans start at $39 per month and go up to $1000 (depending on the number of profiles).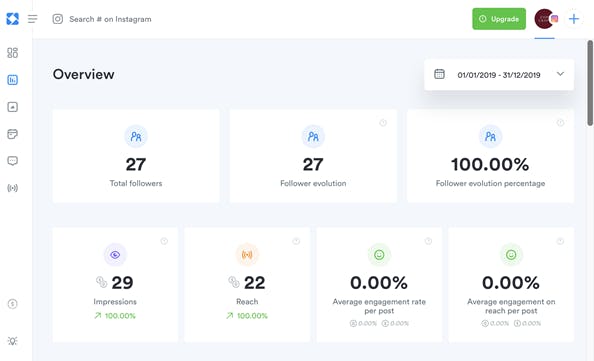 Additional Iconosquare features:
Content scheduling
Link in bio
Social listening
Twitter and Facebook insights
Email reports
Industry benchmarks
SocialBakers
SocialBakers is a complete social media management platform that combines scheduling, analytics, content creation and ads management in one platform. Because it's so powerful, this platform is best suited for large brands and agencies that want to save time managing multiple social profiles for their clients.
SocialBakers is best large organizations, teams and social media agencies managing multiple social profiles (10 - 20 accounts). They have a free trial with plans ranging from $200 - $400 per month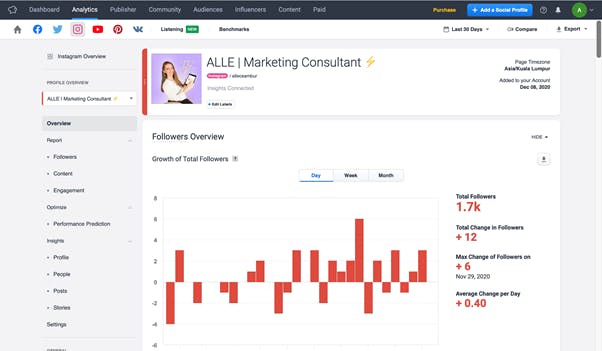 Additional SocialBakers features:
Content scheduling
Performance prediction
Multiple social media platforms
Up to 20 profiles
Social media ads
Reports
Listening
Benchmark
NotJustAnalytics
NotJustAnalytics (formerly called Ninjalytics) allows you to analyze not only your own Instagram performance, but also your competitors. It's very simple to use and you get some cool and unique charts like the ones below.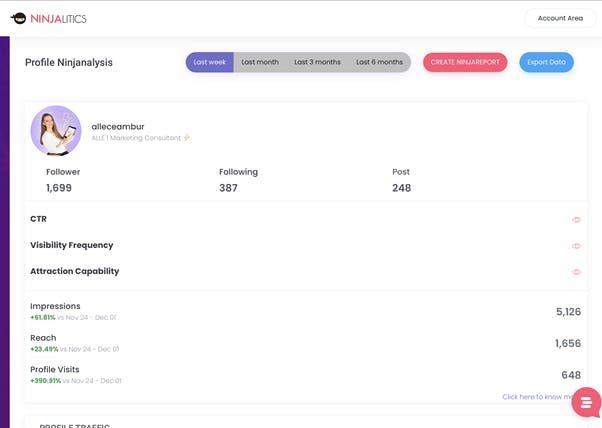 The free plan shows you insights up to 7 days back but with the paid plans you get insights up to 6 months back for up to 50 Instagram accounts. NotJustAnalytics has a free plan with paid plans ranging from €7 to €49. It's great for agencies and freelancers.
SquareLovin
SquareLovin is an analytics platform that is tailored for Instagram influencers and brands using e-commerce features. Besides having a complete list of analytics charts and performance metrics, it also comes with an option to create your own Media Kit - a portfolio used by influencers when applying for sponsorships.
Media Kits include a portfolio of posts, with key Instagram analytics such as engagement, reach, impressions, likes and data about your followers.
SquareLovin is free with paid plans ranging from €9.99 to €14.99 per month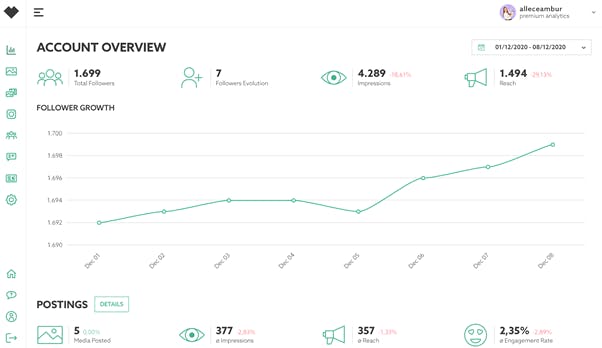 Additional SquareLovin features:
Media kit (for influencers)
Community analytics (for influencers)
Email reports
And that's our list of the top Instagram analytics tools. Just choose one that suites you and start using it to track your engagement and see which posts work best!
Related Articles