Team Work Makes The Dream Work.
Say goodbye to email trails & spreadsheets, and hello to your teams new all-in-one collaboration platform.
Give Pallyy a Try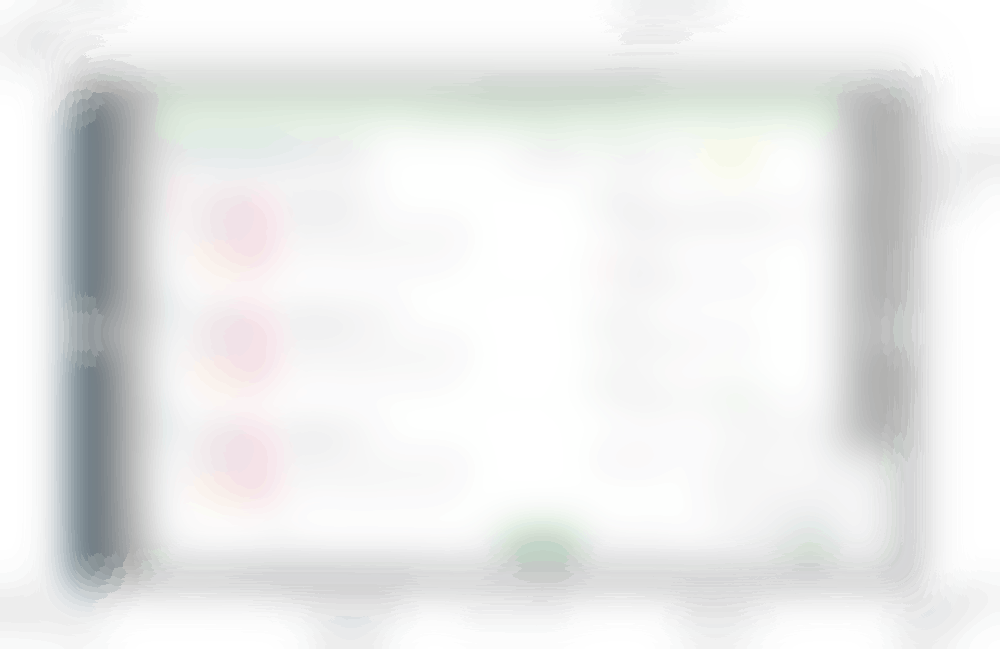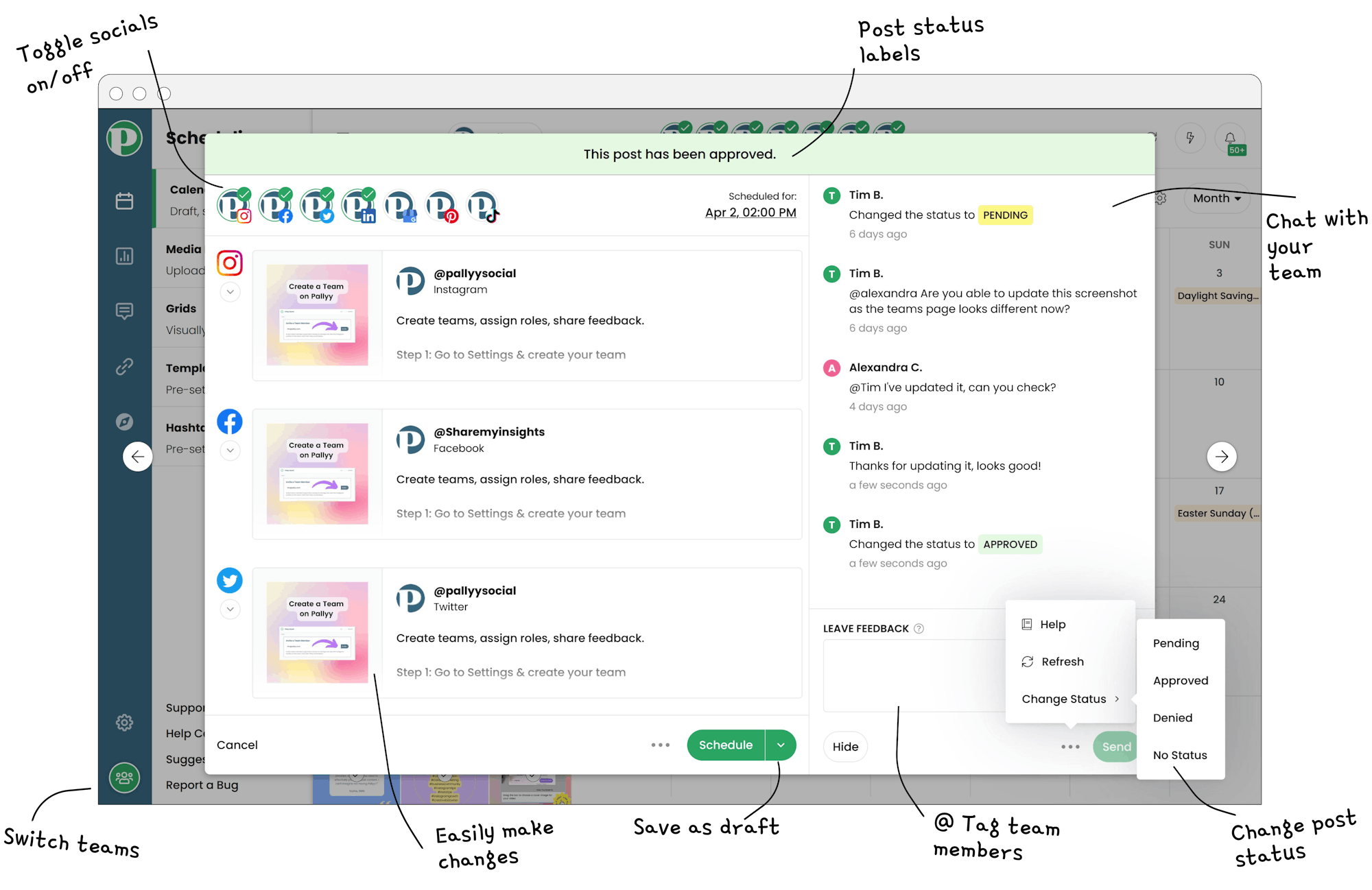 "This scheduling tool is a game changer"
"A social media managers best friend"
"Saves a huge amount of time."
"Powerful scheduling tools."
Check out more Pallyy reviews
The approval workflow that keeps you & your team in the loop.
Keep track of the post status.
You, your team or clients can change the status of your post to denied, pending or approved which will appears on each post & in the chat.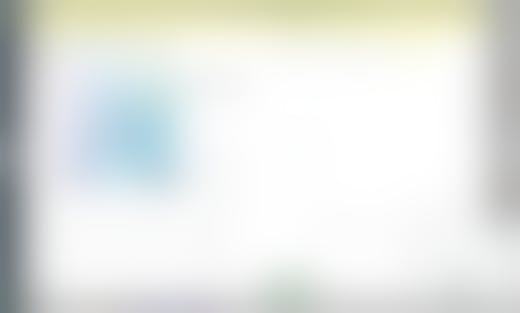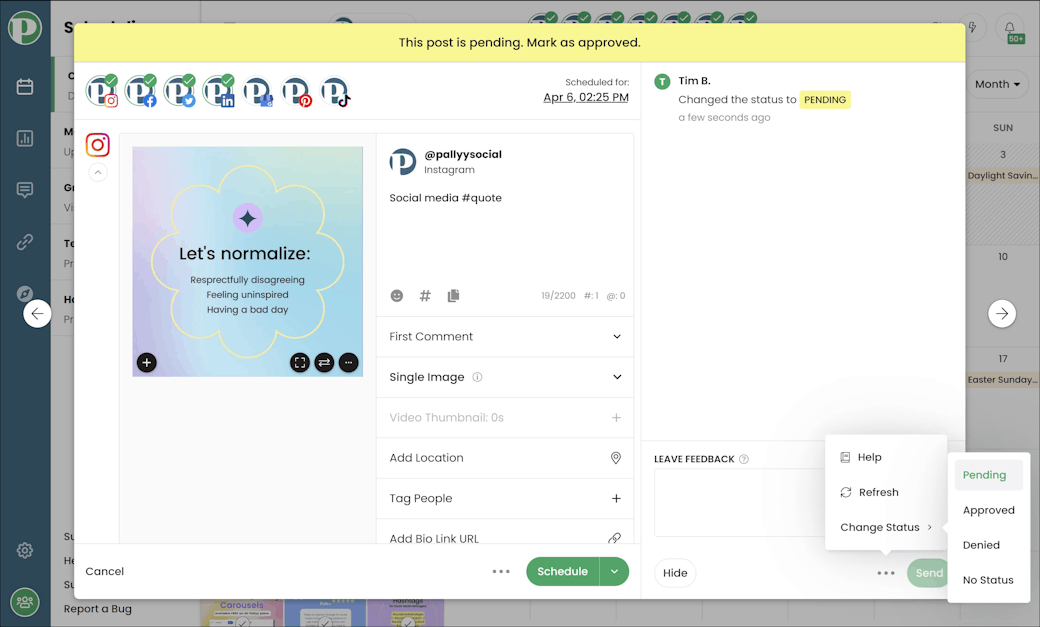 Tag your team.
Need to get someone's attention? Just @ tag them and we'll send them an email & in-app notification so they can get on top of it.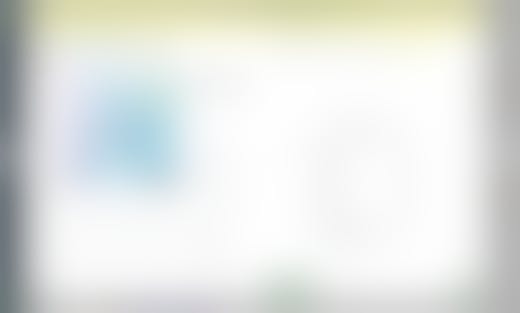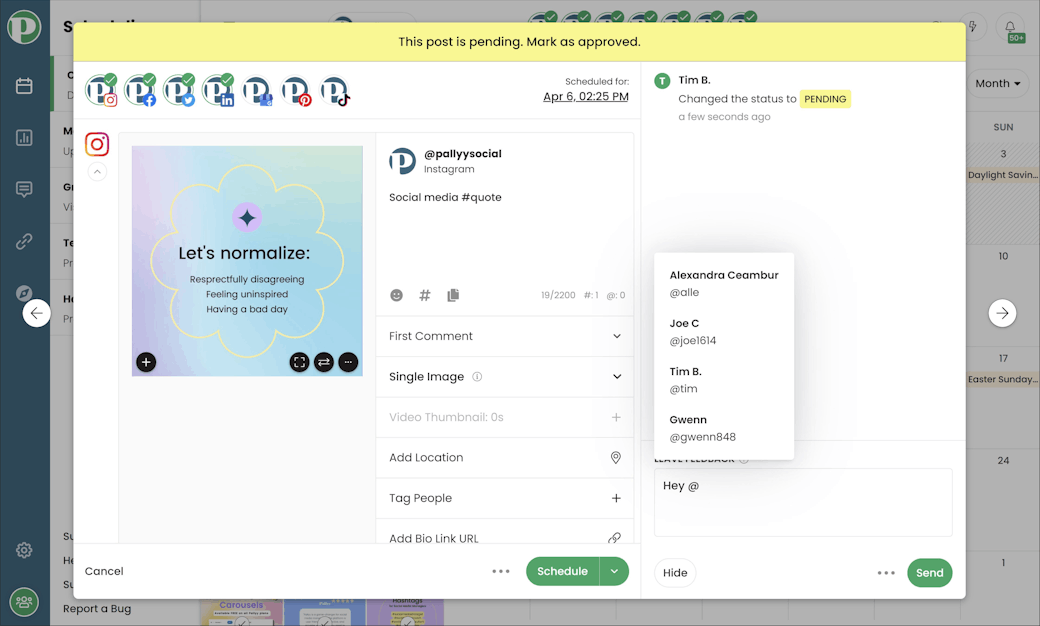 Everything in the one place.
Too much feedback? No worries! View all of the feedback from your team & clients in your feedback overview.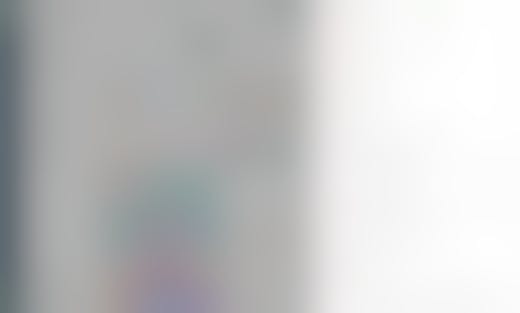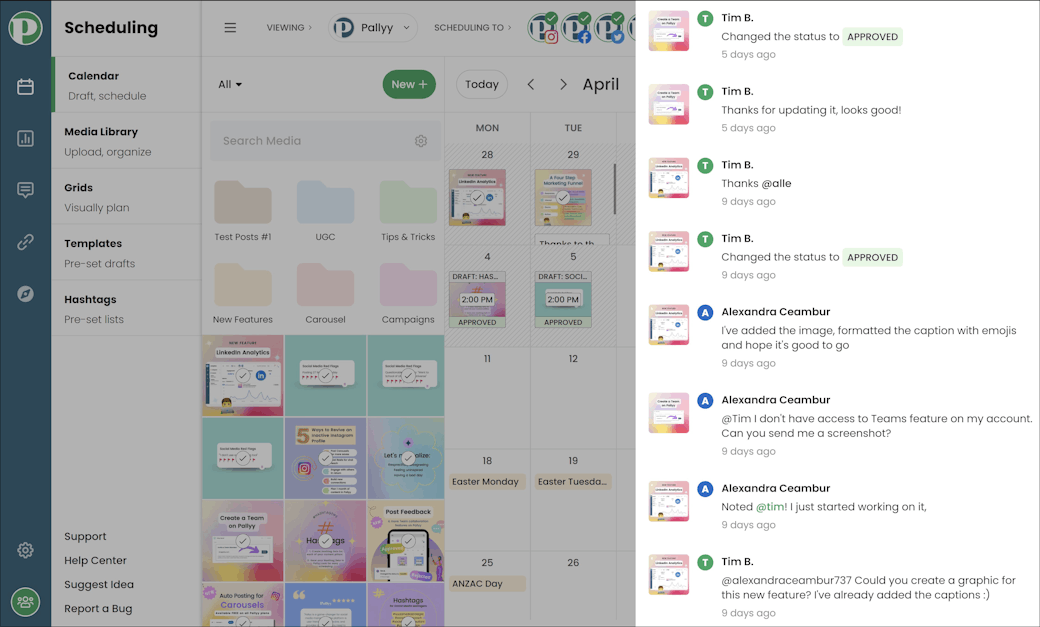 Share your calendar with clients.
Impress your clients by sharing a custom calendar with them. They can leave feedback & approve posts, removing the back and forth between email.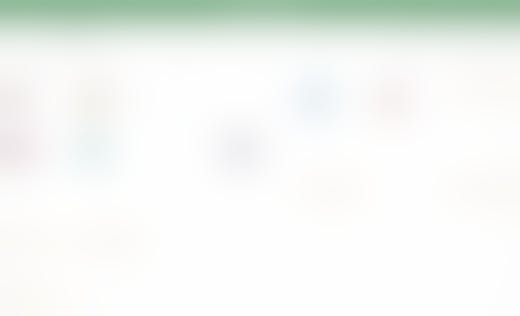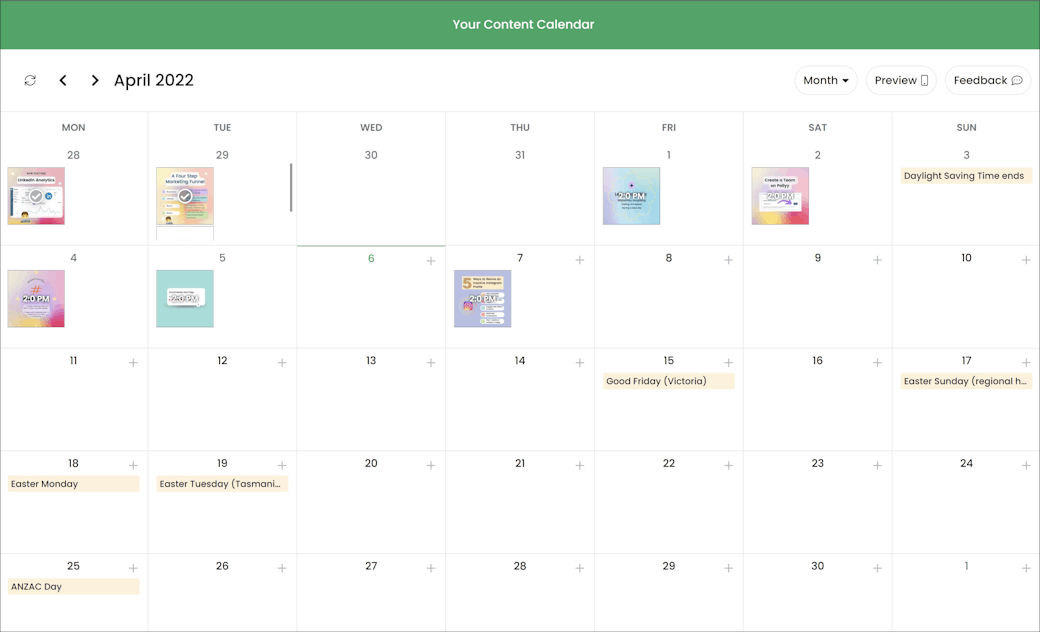 Full control over your team.
Create unlimited teams (no extra cost), invite unlimited team members, choose a team colour & more.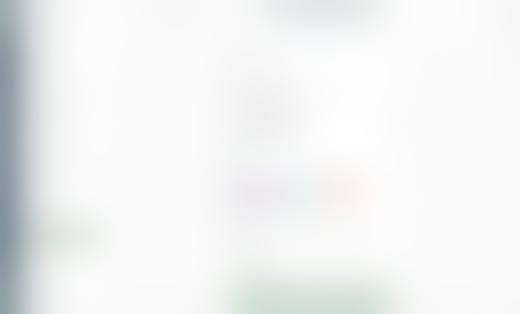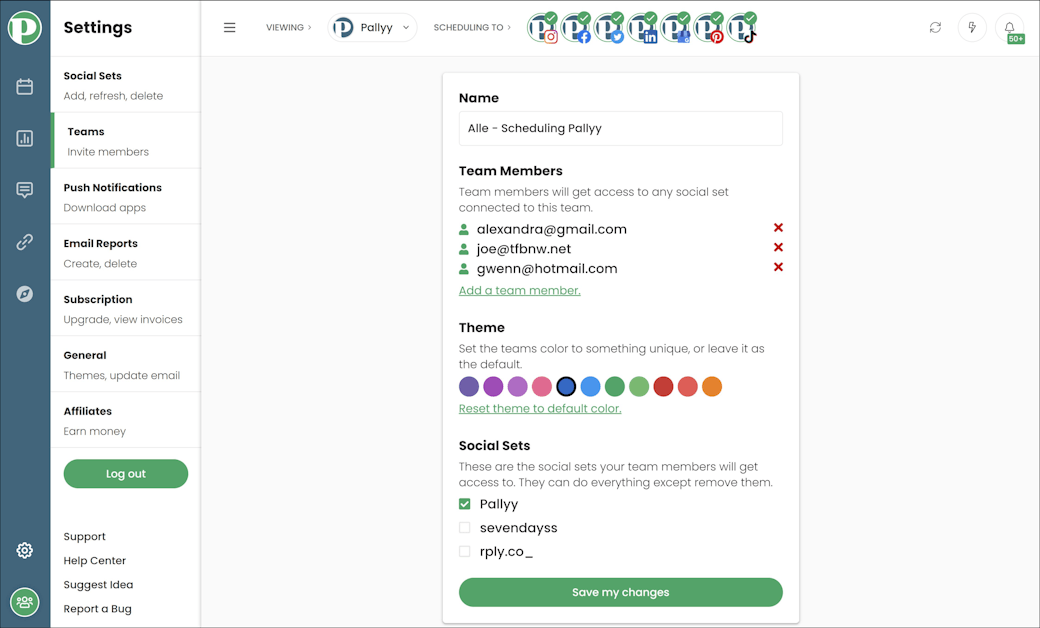 Ready to try Pallyy with your team?
Getting started is fast, easy & free. Just sign up, connect your social profiles, create a team & go!
Get Started For Free
FAQ
How much does it cost to add extra team members?
Each additional team member is $29/month.
Can I create more than one team?
Can I create teams on the free plan?
How can I add team members??