More than just a calendar.
Pallyy's calendar, board & table publishing views give you more flexibility when scheduling your social media posts.
Trusted daily by growing brands and agencies around the world including: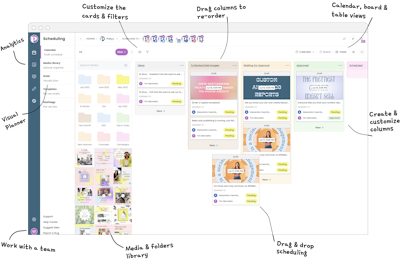 BOARD, TABLE, LIST & MORE
Prefer to schedule in a grid, kanban, table, calendar? It doesn't matter - Pallyy has a view to suit your scheduling style.
"Hands down the best social media scheduling platform! We will honestly never go back to any other. Pally is a social media managers best friend!"

Kamara & Bianca
Glow Up Agency
1
Calendar view.
A simple calendar that includes month, week & list views. Great for overseeing your upcoming posts.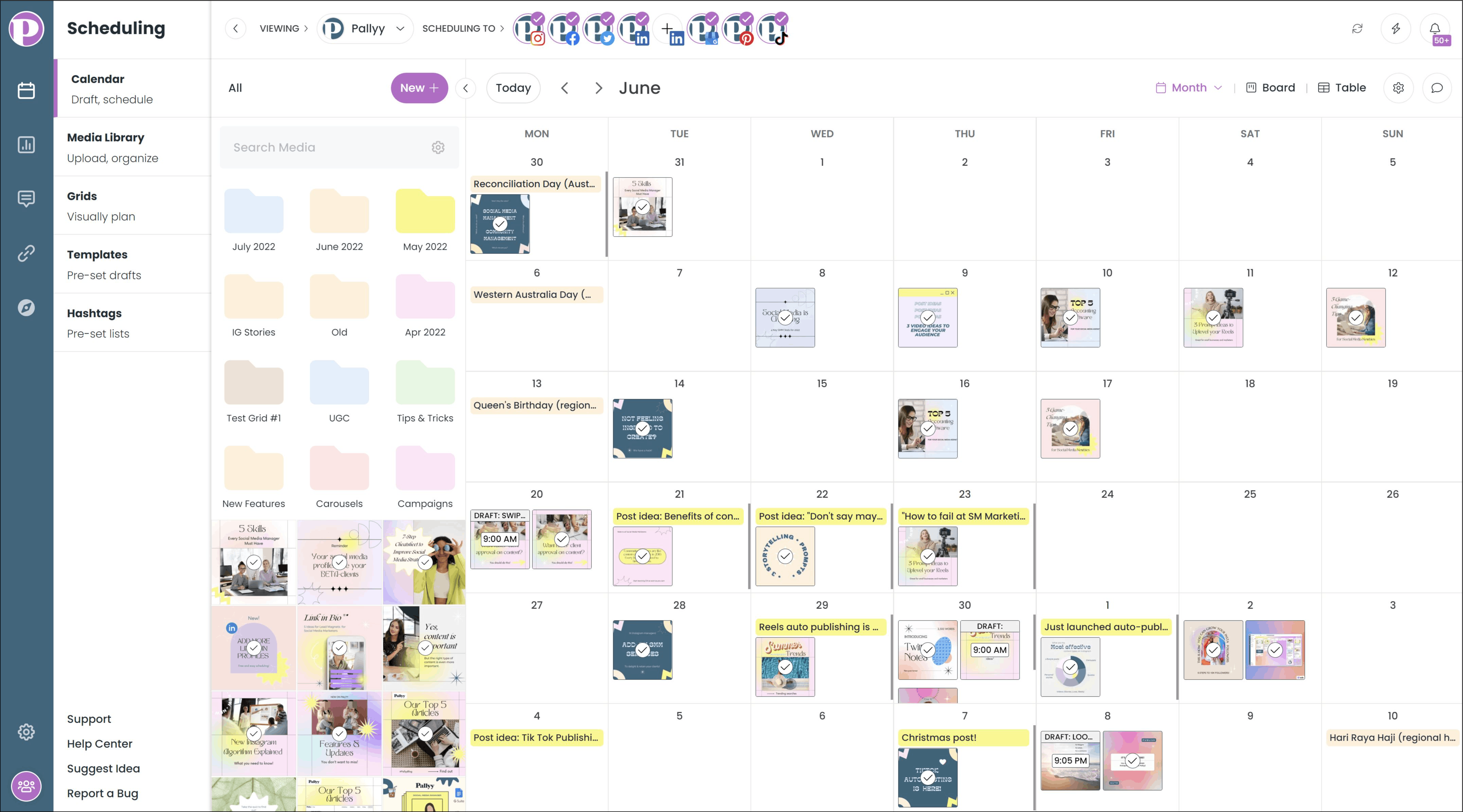 2
Board view.
A drag & drop Kanban style board. Great for planning content ideas and moving them through the board as they progress.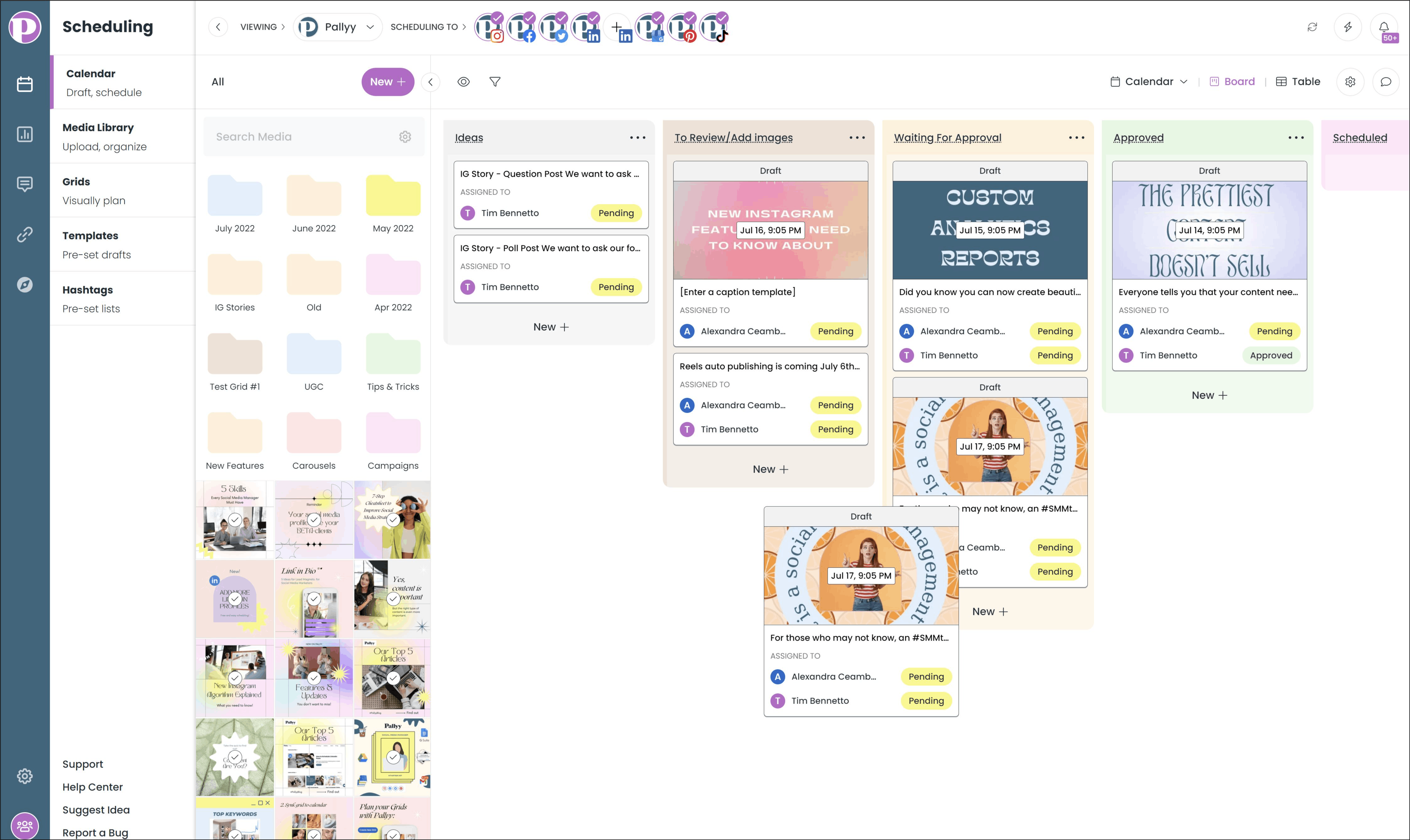 3
Table view.
An easy way to see who's scheduled what, who's been assigned to a post or last updated it and more.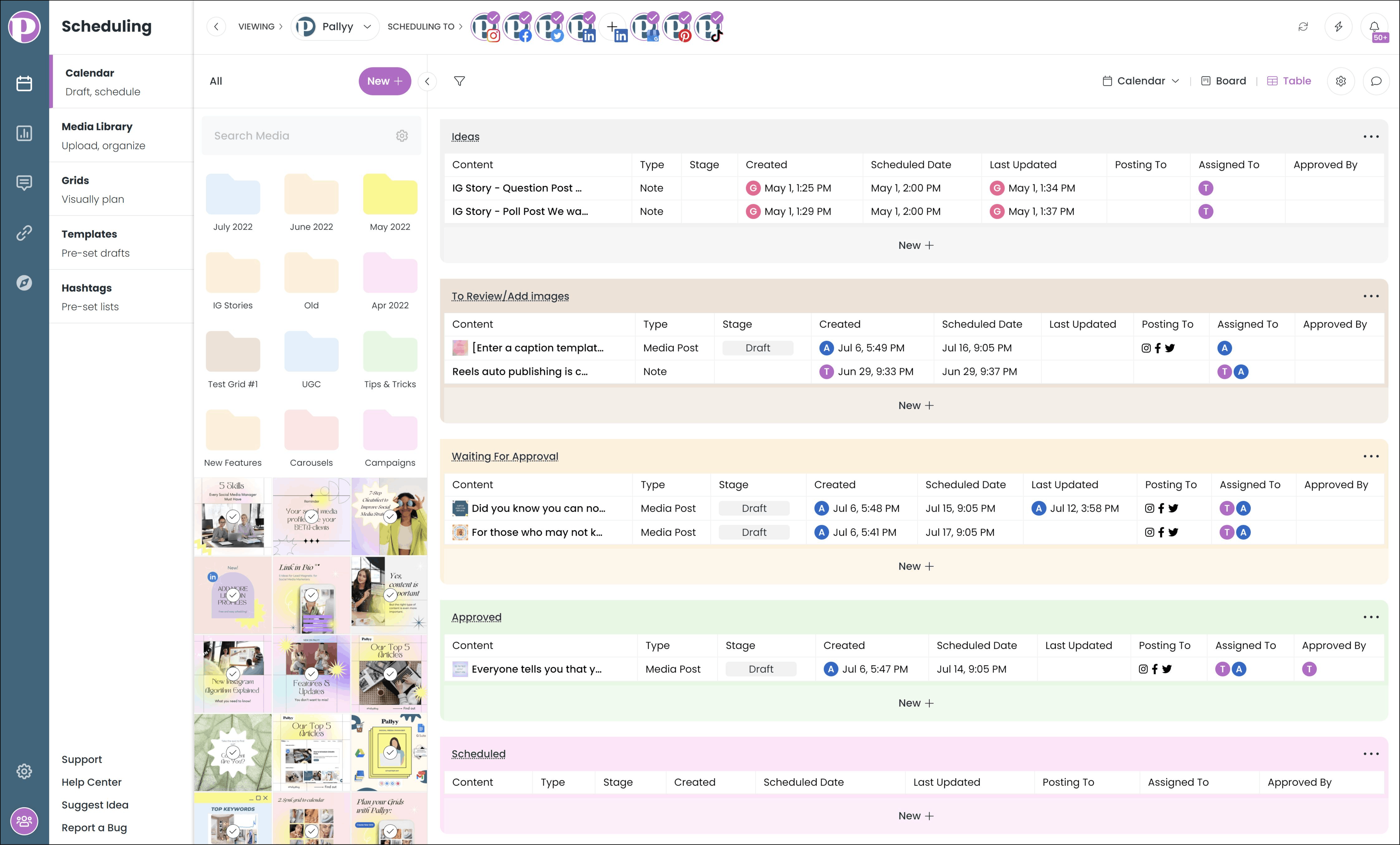 4
Activity feed.
Track everything that has happened in the activity feed. Quickly open up posts directly from here so see the changes that were made.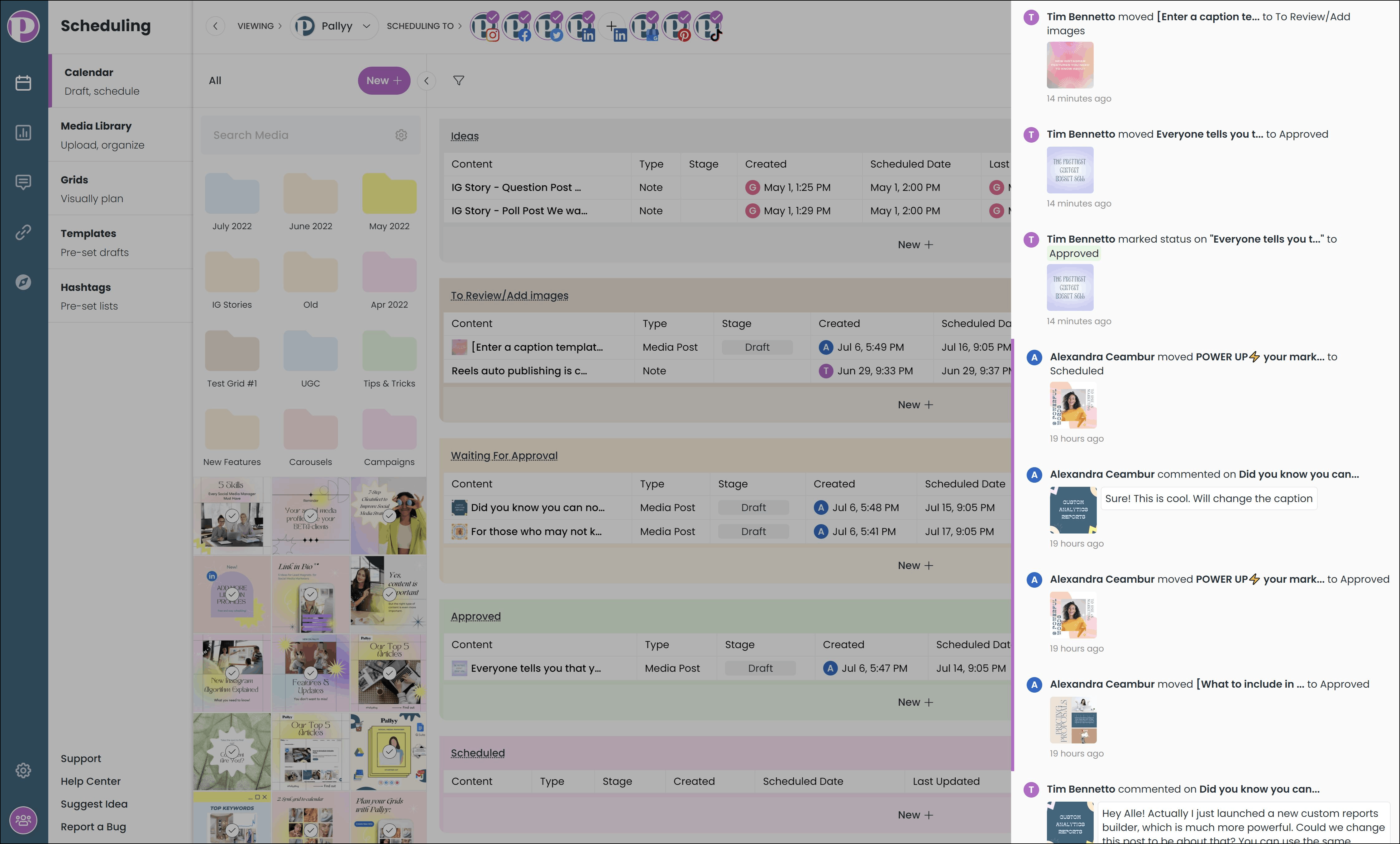 Plan months in advance with our Twitter post scheduler.
Just sign up, connect your Twitter profile and start scheduling your tweets.
Get started for free
Frequently Asked Questions
Is social media scheduling safe with Pallyy?
We use the official API platforms & have been reviewed by every platform we integrate with, so your accounts will always be safe.