Are you a marketer ready to start your own social media marketing agency?
Or perhaps you're looking for ways to grow your business - but don't know where to start?
Either way, I am here to help!
In this post, I'm sharing 5 SECRETS on how to build a social media marketing agency to $100,000/year and grow your profits - without working more hours!
Grab a coffee and let's get started! 📖 🤓
⇣ Download FREE PDF Guide: The 5 Secrets to Starting a $100,000 Social Media Marketing Agency⇣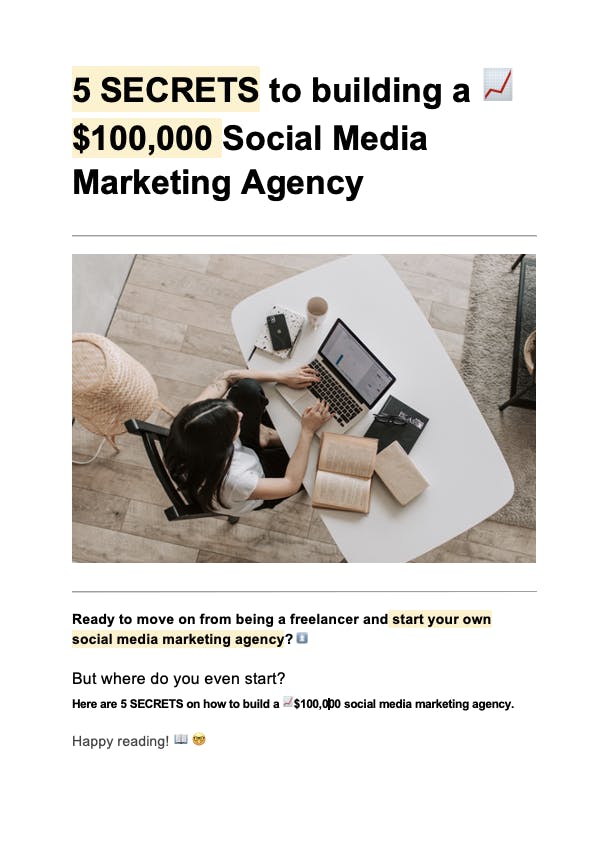 ... or scroll down to read.
here's-how-to-build-a-social-media-marketing-agency-to-$100,000/year!>Here's how to build a social media marketing agency to $100,000/year!
Table of Contents:
Secret #1: You don't need to be a marketing expert
Secret #2: You don't need a lot of money
Secret #3: Specialization is the key
Secret #4: You don't need to work more
Secret #5: Clients are your best salespeople
Secret #1: You don't need to be a marketing expert to build a social media marketing agency
You may think that you need to have a professional degree or years of marketing experience to get started.
In fact, anyone can start an agency (here's a list our 5 favourite social media agencies) - you just need to understand how a marketing sales funnel works. 
A marketing sales funnel is your blueprint for building your strategy.
Below is a simple 5 step sales funnel you can master even as a beginner: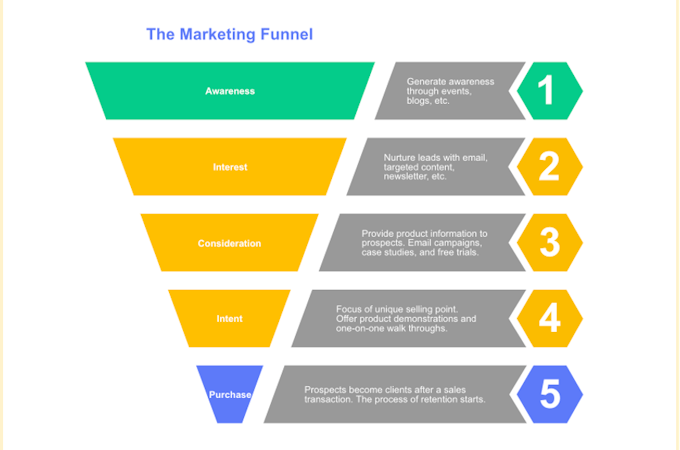 marketing-sales-funnel>Marketing Sales Funnel
Step 1: Decide how you're going to build awareness about your brand
The first step is thinking of a client attraction mechanism.
Ask yourself: How will I attract new people who have never heard of my brand?
A simple answer is: Go where your potential buyers are.
Whether it's Instagram, YouTube, or live events - you need to know exactly who your audience is and where they spend most of their time.
Publish blog posts that rank on Google search
Run targeted ads on Facebook/Google
Host live events & network with your local businesses
Step 2: Find ways to spark people's interest in your services
The next step is to capture interest.
Ask yourself: How will you build interest in your services and stand out against competitors?
You can build interest by having a unique selling proposition, nurturing your leads with emails, focusing on targeted content, and being approachable.
Example:
Haus of Originals makes it clear in their Instagram bio that they specialize in "SM management + scroll-stopping content creation".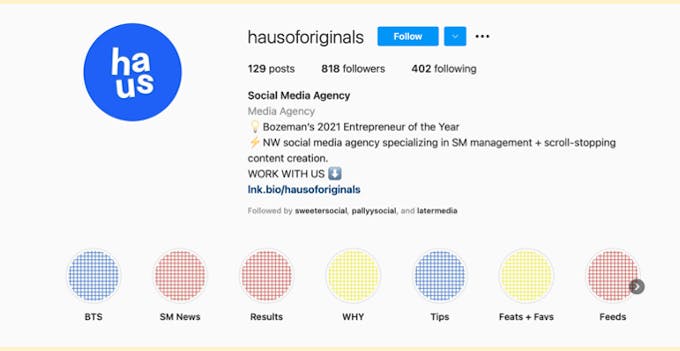 Step 3: Show social proof of how your services help your clients (Intent stage)
Make your offer super relevant to your audience by sharing info on services you provide, price lists, customer testimonials, and case studies of past work you have completed.
Example: Lewis highlights client case studies and marketing campaign results on their website (https://www.teamlewis.com/asia/our-work/yakult/)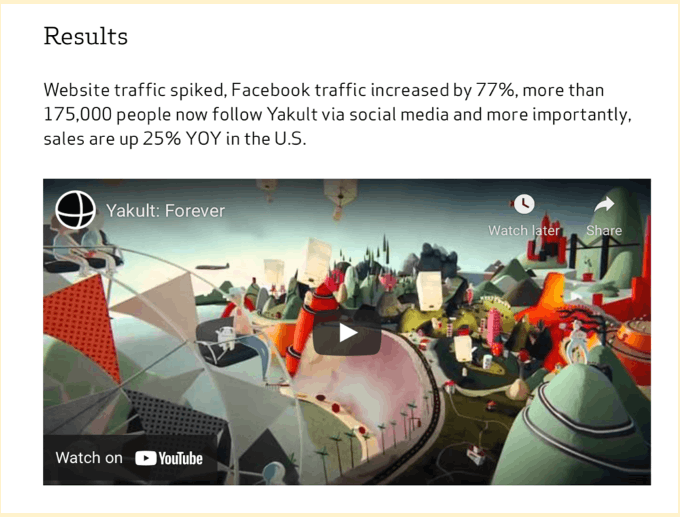 Step 4: Keep your audience engaged (Consideration stage)
Everyone knows that engaged followers are more likely to buy. 
So how do you keep your audience engaged?
Share content that is relevant to their buyer journey, and ask them questions to understand how your service can help them. 
Example: _SamSocial_ asks her audience questions on Instagram stories regularly. 
This helps her get feedback on her services but also creates a relationship with her audience making sure they are active.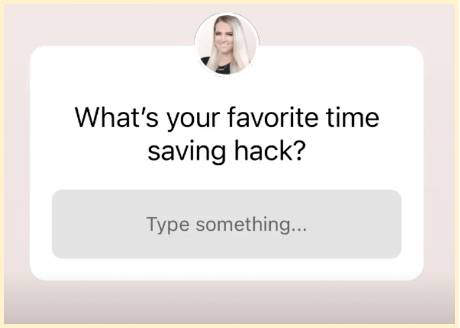 Step 5: Purchase & After sales💰
Now that you've signed up your client, your after-sales process needs to match your promise. 
Ask yourself: How do you build trust so your audience buys and recommends you to others?
Deliver great service
Don't overcharge your clients
Be reliable and keep your promise
Don't miss or extend deadlines
Help them reach their goals
Secret #2: You don't need a lot of money 
Planning the budget is going to be the most difficult and time-consuming task in starting a new social media marketing agency.
The good news?
You don't need a LOT of money to start a marketing agency. 
Agency tip: The better you understand your cost, the more effective your pricing structure will be. 
let's-work-out-the-basic-costs-of-running-your-agency>Let's work out the basic costs of running your agency
Agency costs typically include:
Incorporation costs (legal fees, incorporation, etc.)
Operating costs (equipment, subscriptions, rental, internet etc)
Staff or outsourced contractor salaries (if any)
Here is a tabulation of common social media agency operating costs you can use as a guide: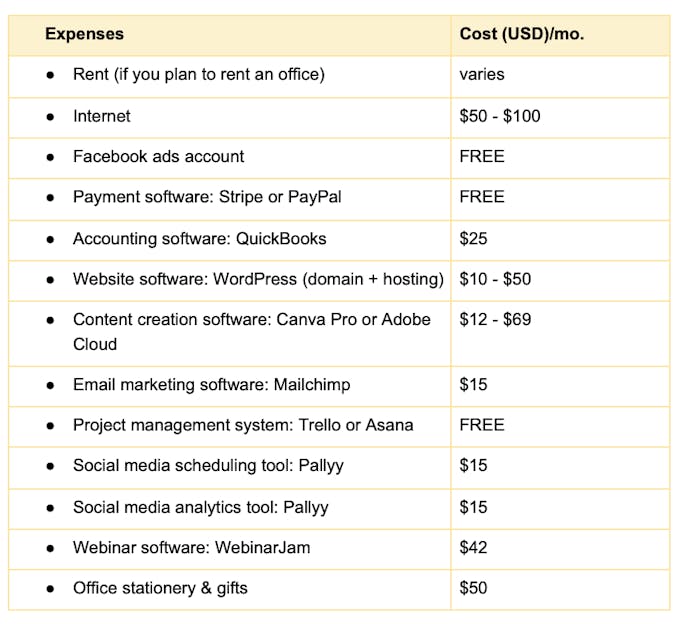 Agency tip: Always leave a small allocation for miscellaneous costs that you might incur.
Secret #3: Specialization is key 🔑 to attracting 🧲 high paying clients
Just think about this: There are thousands of social media marketing agencies out there. 
So what makes you special?
Why would someone choose your social media agency?
That's why it's good if you can specialize in an industry:
Beauty
Tech
Food
Sports
Financial Services
E-commerce
Or in a particular area of marketing:
Social Media Ads Expert
B2B marketing
Content Marketing
Or in a social platform:
Facebook
Instagram
LinkedIn
Pinterest
YouTube
WordPress
Agency tip: Don't worry if you're not an expert in marketing. You can always take an online course to get certified in most marketing skills. Remember, the more specialized you are, the higher prices you can charge for your services. 
now-work-out-your-list-of-services-📄>Now work out your List of Services 📄
Ask yourself: What services am I going to offer in my agency?
Here are some services to consider:
Content creation
Photography
Graphics
Videos
Copywriting
Paid advertising
Facebook ads 
Instagram ads
Google ads
Twitter ads
TikTok ads
Social media management
Develop a monthly content plan
Scheduling content on multiple platforms
Community engagement
Tracking growth and analytics
Looking for an affordable/free social media scheduling tool?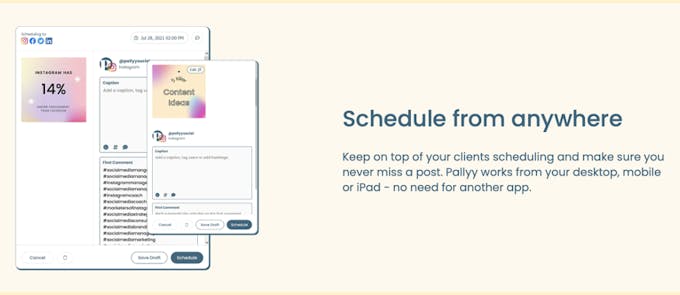 Marketing Consulting
1:1 consulting
Group training
Advisory services
Live seminars
Decide on which services you are going to offer and then create price lists for each of your services. 
how-to-price-social-media-marketing-services->How To Price Social Media Marketing Services
There are 3 main methods for pricing services:
Charge a Monthly Retainer fee
This is a fixed monthly fee for repeated services. 
For example, monthly management of 3 social media channels can be priced as a recurring fee.  
Project-based pricing
You can charge a fixed fee for one-off projects.
For example, for developing a social media strategy, doing an Instagram audit, or a custom video shooting. 
For project-based pricing, it's common to set payment milestones, such as 50% down payment and balance 50% upon full delivery of a project. 
Hourly rate
Even though you shouldn't price your services based on an hourly rate, it's important to have this rate ready-in case you need it. 
You can charge an hourly fee for projects that exceed the time frame (eg: overtime work) or if your clients require additional consultation.
Don't forget to charge for Additional Revisions
I would recommend writing in your contract the number of revisions included in your monthly/project fees.
This is to safeguard yourself in case you meet a client that keeps rejecting your work and asks you to do extra revisions.
So have this fee ready!
Example: In my content creation services I allow up to 2 revisions - after which I charge a flat fee for each extra revision.
How much profit margin do marketing agencies make?
Based on my research, the average profit margin for an agency in 2021 is 20%-30%.
Depending on your specialization and niche that you're servicing a 50% margin could be justifiable - but most people consider it too high.
New marketers and freelancers can also charge 5%-10% but that is considered very low and unsustainable in the long run. 
Agency tip: Do market research to find out what services does your target audience needs the most. Then, create tiered packages for your services. 
Secret #4: You don't need to work more ⏰ to increase 📈 sales
You just need to work smart!
Successful social media marketing agencies automate their Sales Process to convert leads to clients on autopilot.
Here's how you can do it too.
digital-product->1. Create a free digital product 
Digital products are a great way to collect leads.
Format: e-book, guide, video lesson, worksheets
Example: Vanessa Lau created a free PDF "the #bossgram blueprint" to collect leads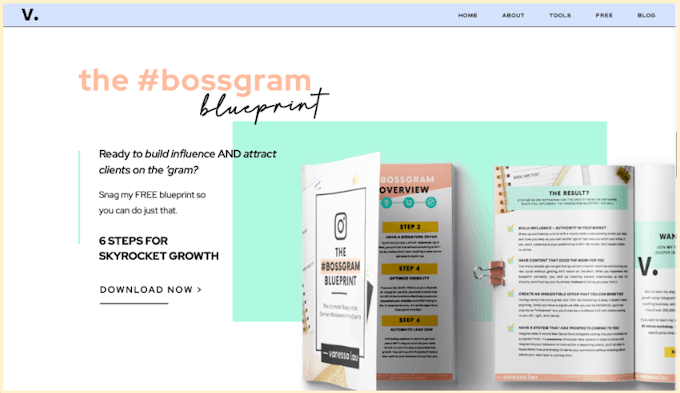 webinar->2. Host a Webinar
Get people who have downloaded your freebie to attend a free webinar training. 
This will help nurture and convert your email list subscribers. 
Why use webinars?
Over 46% of webinar attendees typically convert into customers (Neal Patel)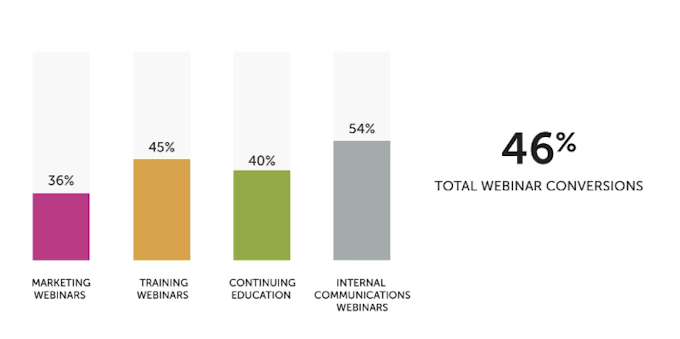 offer>3. Talk about your paid offer
Example: Sunny Lenarduzzi uses the last 10 min in her webinar to promote her YouTube course and sell paid memberships.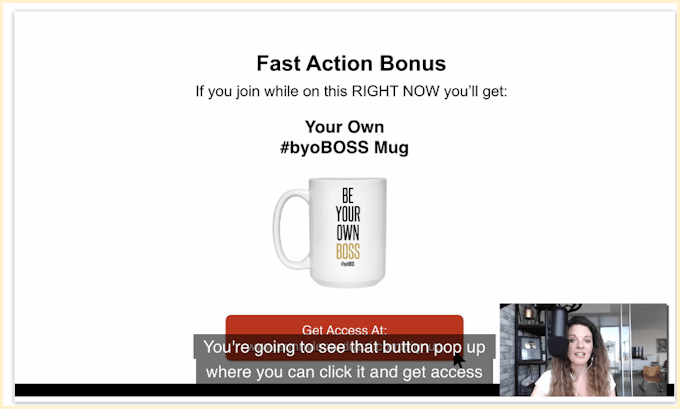 -sequence->4. Follow up with an email sequence 
After the webinar, follow up with an email sequence.
Don't do it too soon! Wait 1-2 days and then continue to nurture your leads.
Here are some tips to increase your email conversions:
Send a 5-7 emails sequence
Talk about your clients transformations
Create urgency to buy in the last 2 emails  Example: "Offer ends soon"
Offer a discount for early birds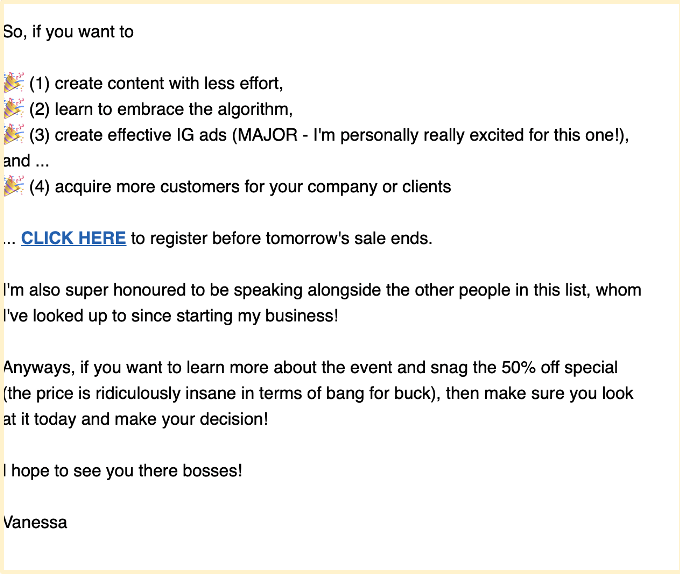 Secret #5: Happy 😊 clients are your best salespeople👨🏻‍💼
Your existing customers are your best promoters.
But don't just take my word for it.
Here are 3 reasons why you should adopt a client-centered marketing strategy for your marketing agency:
Reason #1: It's easier to sell to existing clients than to attract new ones
It's up to 25 times more expensive to acquire a new customer than to retain and satisfy an existing customer. (Harvard Business Review)
Reason #2: Retaining customers increases their lifetime value 
It's 16 times more expensive to bring a new customer up to the same level as a current loyal customer. (Small Business Trends)
Reason #3: Loyal customers will refer their friends
Customer referrals come in a variety of forms, including:
Word-of-mouth recommendations
Social media posts and comments about your brand
Positive reviews and testimonials are posted on public pages for anyone to see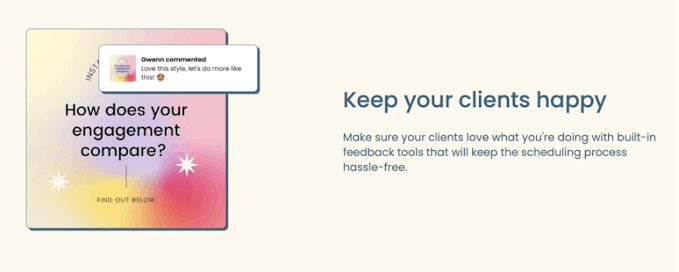 The takeaway is this: Focus more of your time, money, and energy on retaining your existing customer base.
Over to you! ⤵️
Starting a social media marketing agency is a journey of learning and discovery. 
You don't need to be a marketing expert, work more hours or invest a lot of money. 
You have all the tools and information you need.
All that is left to do is ... get started! 🎉
Don't forget, you can use Pallyy to plan & schedule content for your clients!
If you liked this guide, say "hello" to us on Instagram