If you're looking to boost the visibility of your Instagram stories, use hashtags! Hashtags can help viewers find your content and make sure they never miss an update. With our list of 25+ hashtag ideas and tips, you'll be able to get more views on your stories in no time. So start hashtag-ing away today and grow your visibility!
How do hashtags work on Instagram stories?
We know that Instagram recommends using up to 30 hashtags in a feed post to boost discovery. But can hashtags help your stories reach more people? The answer is yes! When you use a hashtag on your Story, it can get featured on the relevant hashtag Story which also appears on the hashtag search page. 
To use hashtags on Stories effectively and get more views, you need to understand exactly how they work. You're in luck, because we'll share a easy guide to using hashtags on Instagram below.
What are Instagram Story hashtags
A hashtag is a clickable keyword shown with the "#" symbol at the beginning of the word. When used on Instagram Stories, they can make your Story more easily discoverable by new audiences, outside of your existing followers. Anyone who clicks on a hashtag will be redirected to a hashtag search page showing all the posts tagged with that hashtag. 
Features of Instagram Story hashtags:
They are clickable words
People can follow specific hashtag pages to see relevant content
Used to reach a specific and narrowed down audience 
Can help you expand your reach beyond your existing followers
Posts with hashtags get more views
How to use hashtags on Instagram Stories
To add a hashtags on Instagram Stories:
Tap your Instagram profile icon
Select the [camera] icon to create a new Instagram Story
Tap the Add Text button 
Key in your hashtag(s) (eg: #keyword)
Add a GIF sticker on top of your hashtag to hide it
Click Share to Story when it's ready to publish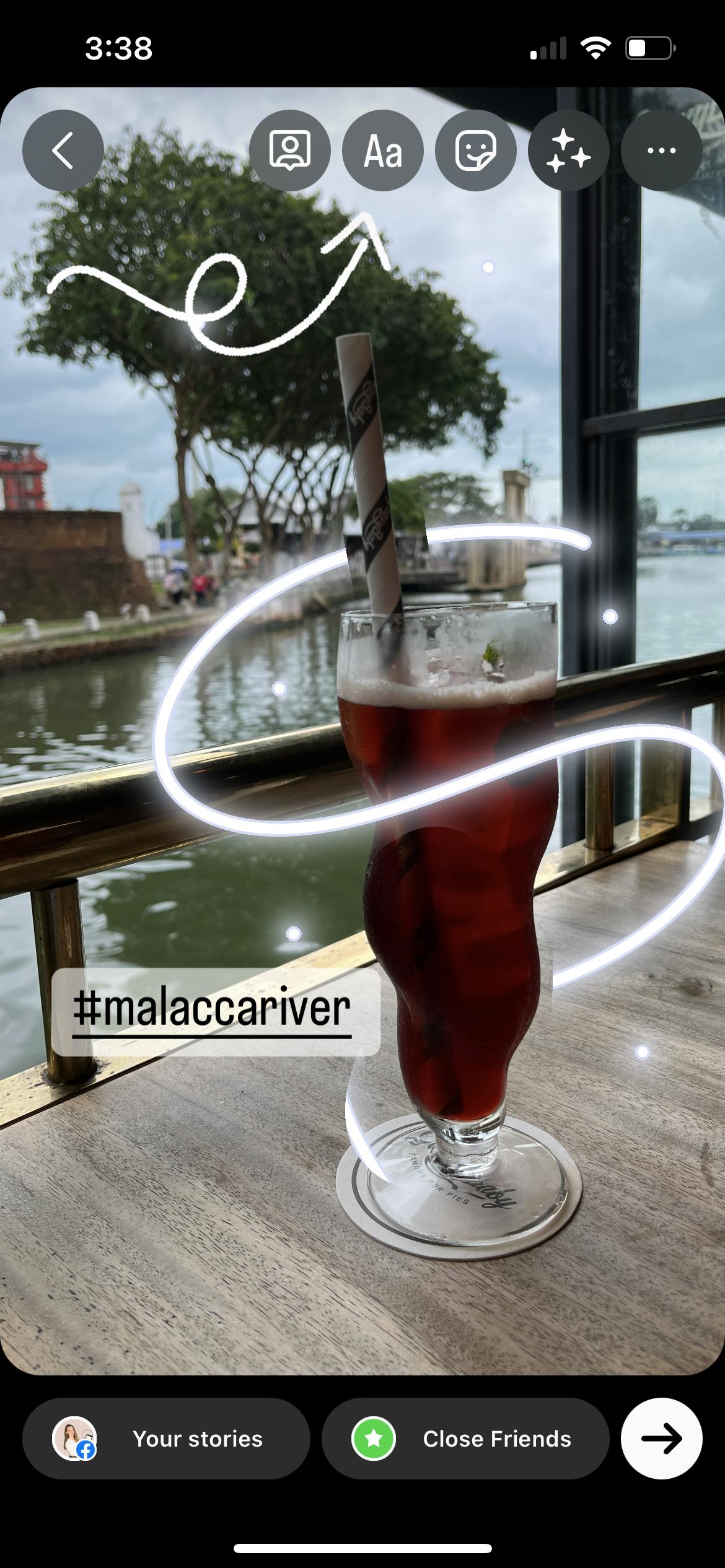 The 25 best Instagram Story hashtags to get more views
One of the best ways to expand your reach on Instagram stories is by using trending hashtags. Visit the Explore page to find out what's popular at the moment and join in by tagging your story with those same hashtags. Don't forget to be creative and use relevant, original hashtags as well for maximum effect!
Copy & paste these hashtags to Instagram stories to get more views:
#trending
#instagramstories
#laughoften
#igstories
#snapshot 
#igstory
#instacool 
#trendalert
#socialsteeze 
#dailygrammerz 
#igersofinstagram
#inspireddaily
#morningroutine
#behindthescenes
#inspiredtocreate
#socialstorytelling 
#storytime 
#dailydrama
#shareyourstory
#instastorygram
#capturemoments
#beautifullife 
#blessedday 
#instastorytelling
#lovingitlive
Recommended: Use the Instagram Caption Generator to find relevant hashtags for Instagram posts, Reels and Stories
Related articles: