Instagram Stories offer a fun way to engage with your followers, share meaningful and useful content, and tell stories with interactive elements. To make your story creation process easier, we've tried and compiled a list 10 top tools that you can use to create captivating stories on Instagram. Some of these tools offer cool backgrounds and text, while others come with all-in-one video editing features. Check out our top 10 Instagram Story tools you need to try in 2023 list below and tell us which one is your favorite!
1. InShot
InShot is a complete video editor tool that you can use to trim, edit and personalize your Instagram Stories. It also let's you add music, captions and custom stickers to your stories.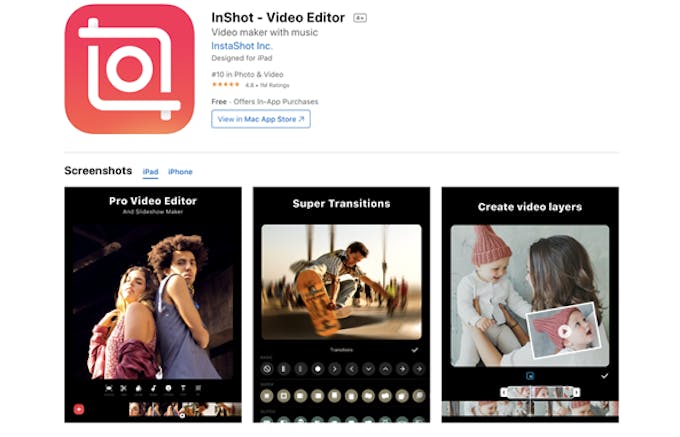 InShot features
Trim, cut and merge clips
Resize videos to fit Instagram Stories
Add light filters to video
Change background colour
Add music and sound effects
Add text and sticker to video
Add your own fonts & logo
InShot pricing
InShot is free to use with a Pro plan upgrade starting from $3.70 per month
2. Over
Over is a design tool for designers, influencers and content creators who want to stand out from the crowd. If you like to supercharge your Instagram Stories with custom-designed stickers, filters and text overlays, than you'll love this app.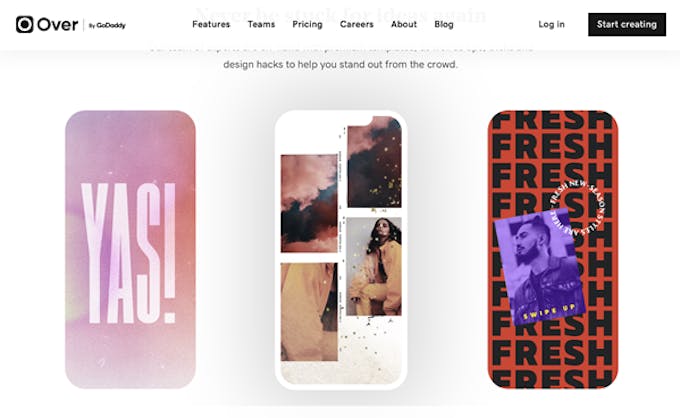 Over features
Free and pro Story templates
Add text and graphics
Add images and videos
Search for stock photos
Add your logos & fonts (pro)
Collaborate with your team
Logo, poster & flyer maker
Over pricing
Over is free to use, with a Pro plan starting from $3 per month
3. Canva Story Maker
Canva Story Maker is the little sister of Canva which helps you create, edit and publish content for your Instagram Stories. The tool comes with free customizable templates for both image and video stories. Overall, it's one of the most complete Instagram Story editing tools you can use on your mobile phone. Canva story make is only available on iPhone.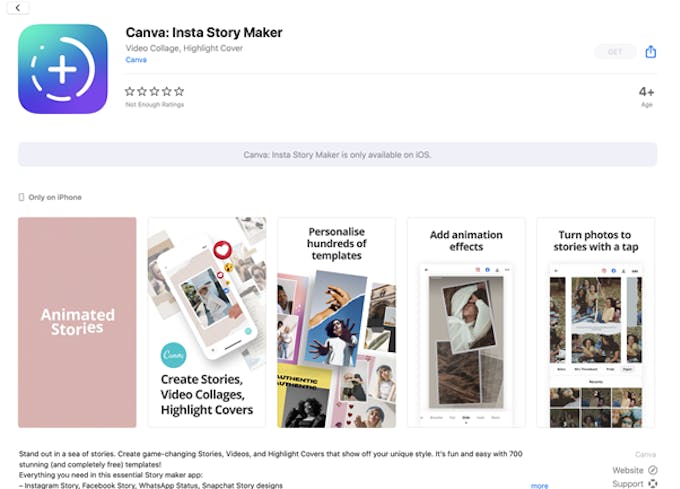 Canva story maker features
Stories Editor: 700+ free customizable templates
Video Editor: trim, stitch, and preview videos
Create stories, video collages and highlights covers
Free stock images, icons and stickers
Add your fonts and colours
Add animation effects
Export files in high resolution
Collaborate with your team
Canva story maker pricing
Canva story maker is FREE to download and use.
4. Adobe Spark
Adobe Spark is a great Instagram story tool for creating content to be shared across multiple platforms. It's very similar to Canva in terms of functionality and ease of use. You also get a wide range of free Instagram Stories templates that you can customize. When you opt for their paid plans, you'll get access to professionally designed templates that you can remix to match your brand colours and fonts.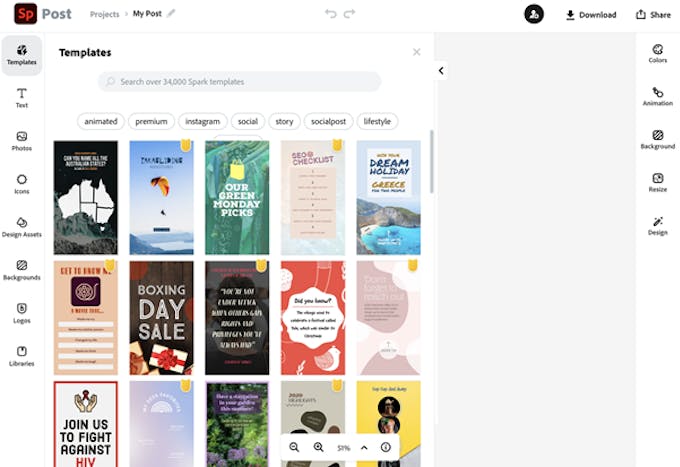 Adobe Spark features
Free Adobe Stock photos library
34,000 professionally designed templates
Add filters, fonts, shapes, and icons
Automatically sync across mobile and desktop
Remix your design with your brand colours
Add animations and effects
Automatically resize your design
Adobe Spark pricing
Adobe Spark is free to use with Pro plans starting from $11.65 per month
5. Unfold
Unfold allows you to create beautiful stories with a clean and minimalist style. The free version comes with basic templates while the paid plans have additional templates and advanced Instagram story editing tools.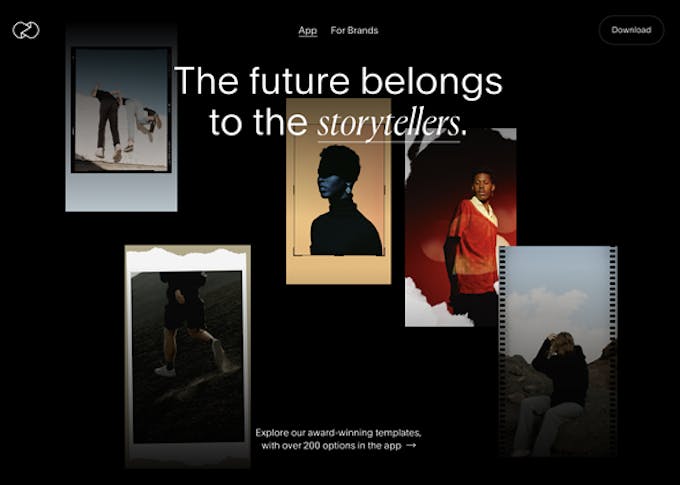 Unfold features
200+ templates for Stories
Edit photos and videos with filters and effects
Curated fonts and styles
Export & share your stories
Custom Brand Kit (colours, fonts and logos) available on paid plans
Unfold pricing
Unfold is free to use, with paid plans starting from $12.99 per month (7 days free trial)
6. CapCut
CapCut is a video maker with music, under the TikTok family of apps. The editor is super popular among the video creators community because free to use plus it's fully-loaded with powerful mobile editing features. If you're looking for a video app to help you edit stories, Reels and TikTok videos with music and visual effects you need to try CapCut!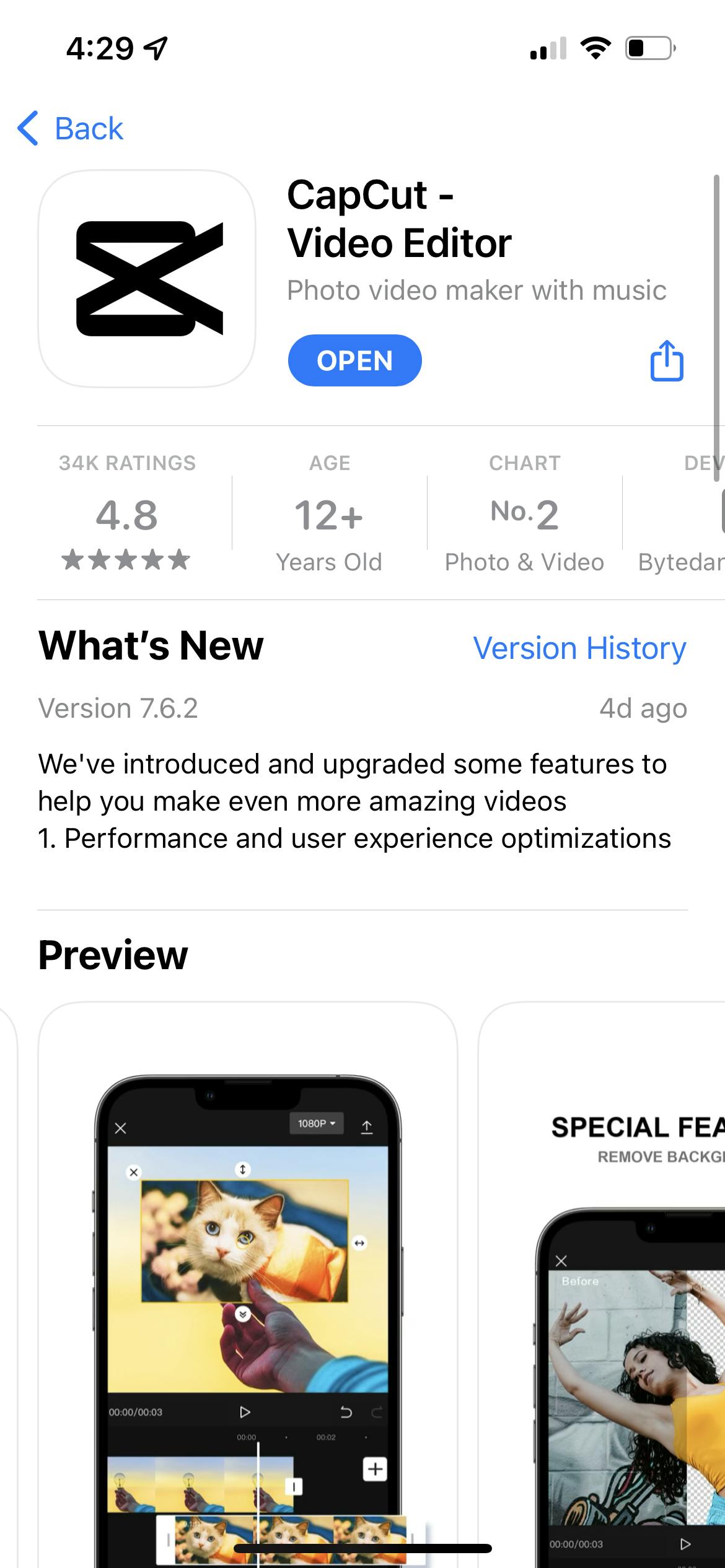 CapCut features
All in one video editor
Add text & stickers
Effect & filters
Overlay & mask 
Background remover for video
Easy to share videos directly to TikTok, Instagram
Free music & sound library
CapCut pricing
CapCut is free to use and works on both Andoid and Iphone.
7: FlippaClip
FlipaClip comes with everything you need to start animating. Draw cartoons or add text layers on video to bring your Stories to life. This app is great for storytellers who want to make unique Story videos and have a passion for hand drawing.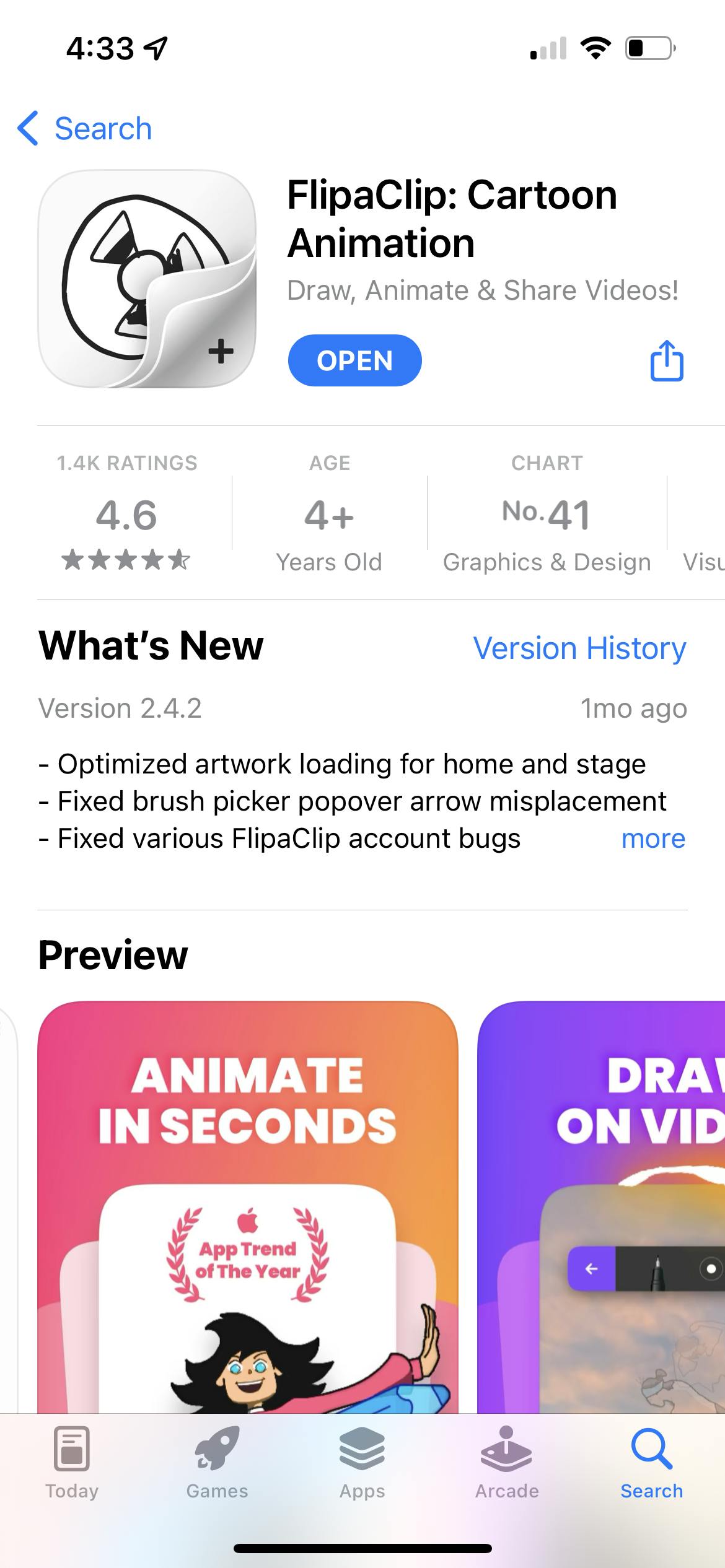 FlipaClip features
Create animations
Draw on video
Add sound & music
Powerful animation tools
Make videos frame-by-frame
Make animated GIFs
Create cartoons
Make & export movies
Share clips to Instagram, TikTok & more
FlippaClip pricing
FlipaClip is a free tool to download and use. You also have the option to purchase advanced features (eg: longer videos, add your own audio) individually.
8: PicsArt 
PicsArt is an Ai photo editor tool that comes with pre-designed templates for social media posts, including Instagram stories. It's easy to use and you can remix existing post templates with your own images to create beautiful Stories, photo collages and videos. The AI features allow you to turn text to images and design a cartoonish version of yourself using the AI avatar tool.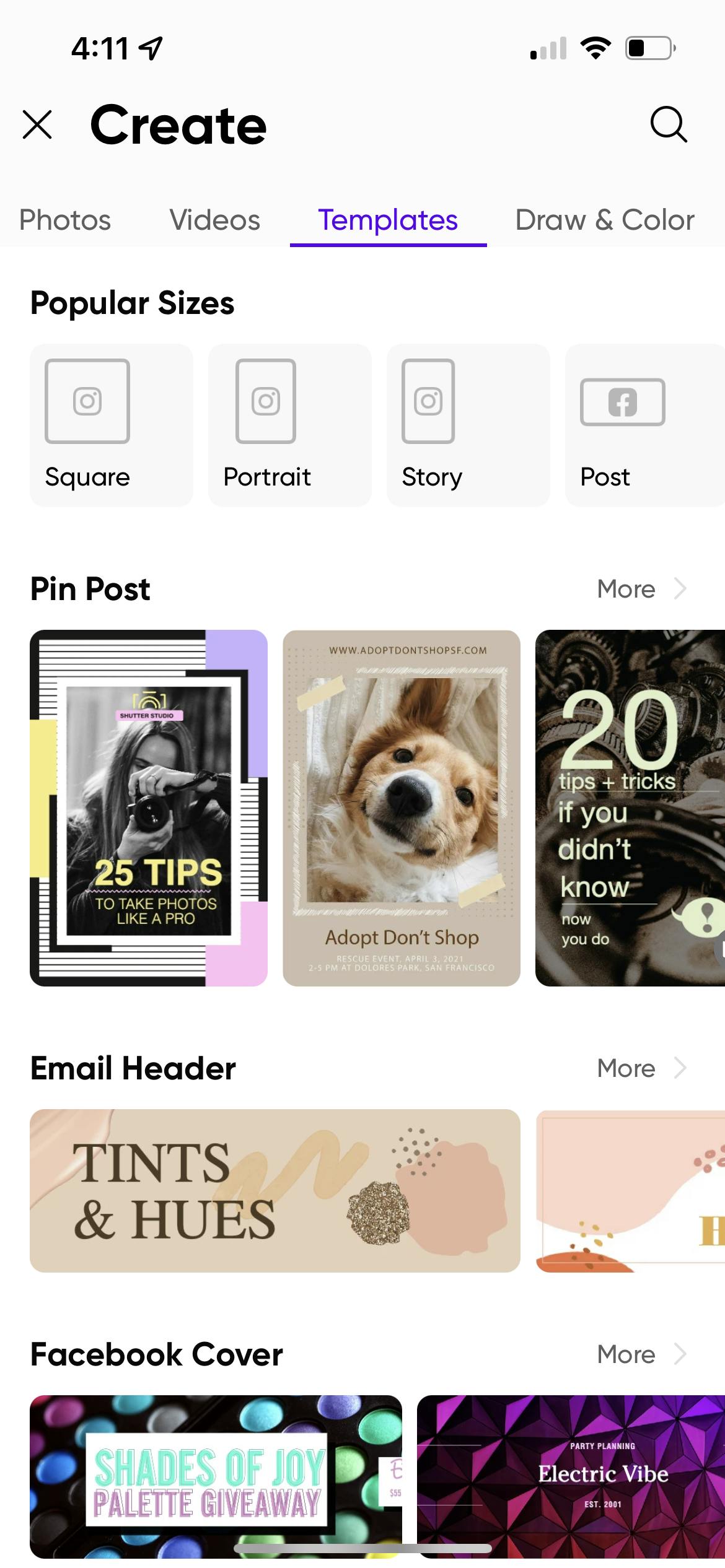 PicsArt features
Edit & design videos
Remove background
Retouch enhance images
Create collages
Add text to photos
AI tools: AI avatar & Turn text to images
PicsArt pricing
PicsArt is free to download, and you can get a 7-day free trial after which you'll pay ~$6/mo.
9: A Color Story
A Color Story is a photo enhancing app that helps you make your Instagram Stories look more eye-popping! The photo processing features include filters and effects that you can add to your photos in batches!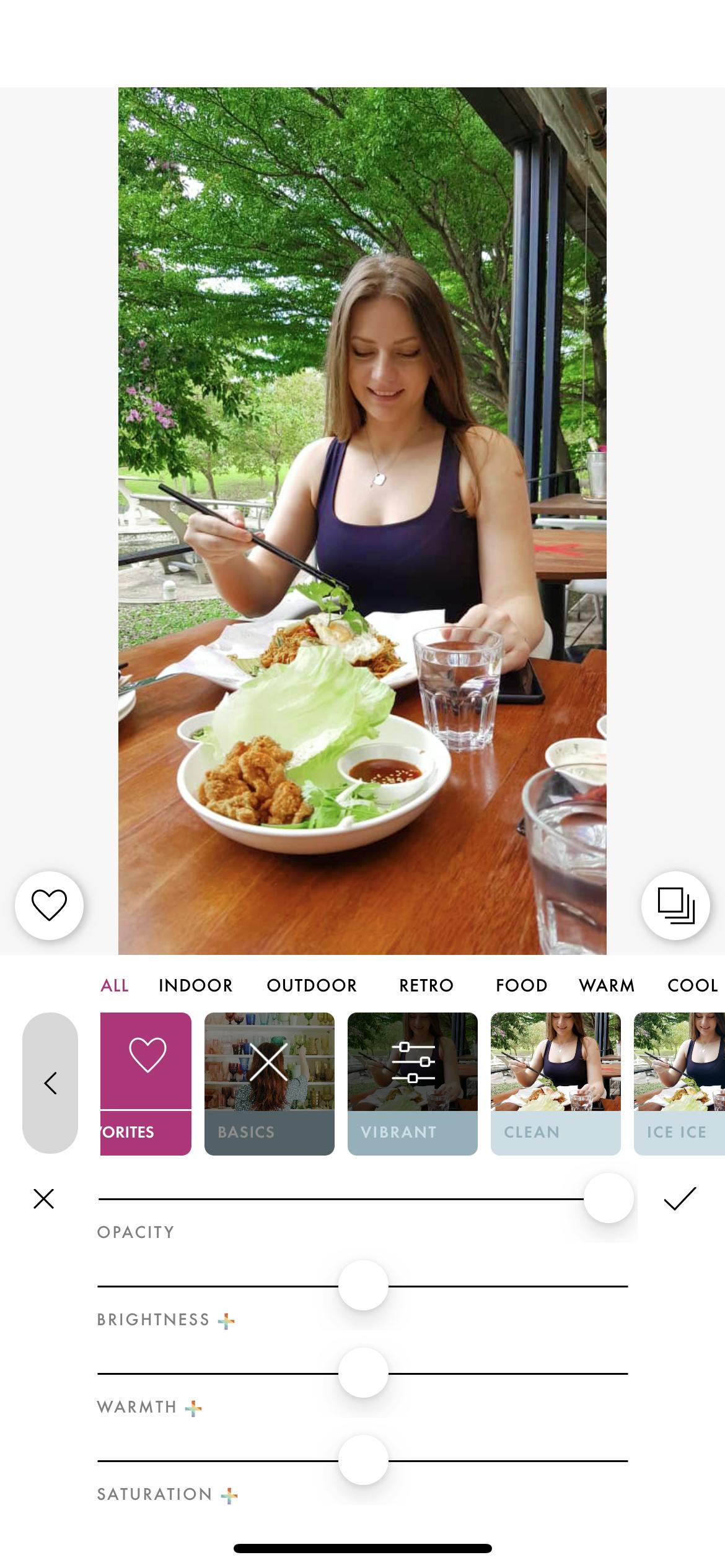 A Color Story features
Filters & effects for photos
20 tools to fine-tune your photo adjustments
Crop photos
Batch edit photos with saved filters
Add a photo frame
Create aesthetic stories
Publish to Instagram
A Color Story pricing
A Color Story is free to download and comes with 3 days free trial after which you'll pay ~$5.40/mo.
10. InStories
Instories is a story, reels and collage maker for bloggers and social media marketers. The app features over 300 stylish templates & collages designed by pros that can be edited using your own photos and videos.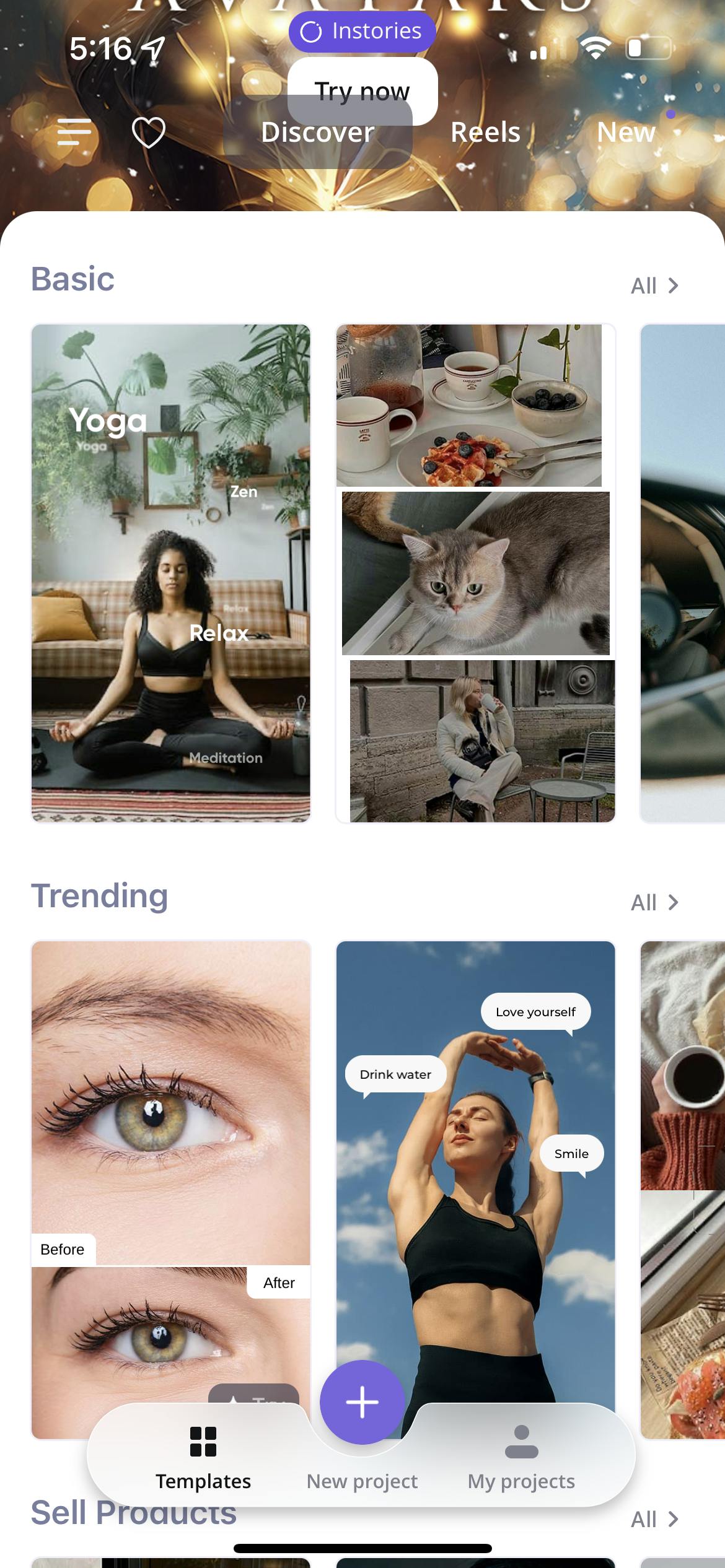 InStories features:
variety if post templates
AI avatars 
Create text-to-art with AI
Edit videos
Image filters
Authentic fonts & text effects
Reels & stories templates
Remove background *only with Pro plan subscription
Collage tools: grid, freestyle, frames
Add stickers & logos
InStories pricing:
Free for limited features & templates, but if you want unlimited access you can subscribe to their Pro plan from $11/mo.
Conclusion
With so many different Instagram story tools it's getting easier to create high-quality content that also is fun to watch. Sometimes, you just have to step outside the Instagram app and look for extra inspiration. We hope you love our app recommendations and let us know if you've already tried them.
Like this post? Share it on your Facebook, Twitter or Pinterest!
Related Articles