Most social media managers struggle with time management. Working from home has its benefits, but if you're not careful, you'll end up drowning in work. In this post, I want to share 3 productivity tips to help you get organized as a social media manager.
Tips for social media managers to improve productivity
First, I suggest you map out your tasks in a monthly calendar like this: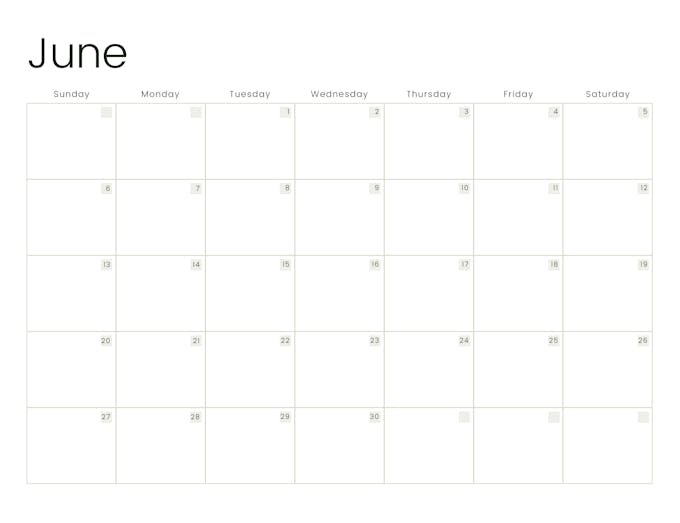 Use a monthly calendar
Make sure you allocate time for:
Research (1 - 2 days)
Content creation (10  - 14 days) 
Scheduling content (1 - 2 days)
Generating reports (1 - 2 days)
Sending invoices & other CEO tasks (1 - 2 days)
Business development (3 - 5 days)
Client calls (1 - 2 days)
Additional: Client reviews, amendments & ad-hoc tasks 
Automate as many tasks as you can
Here are some tasks that you can automate to help you save time:
Client management - use Trello, monday.com or Asana
Invoices - send automated invoices using Paypal
Email marketing - use Mailchimp to schedule your email campaigns 
Time tracking - Use tools like Timing app to help you accurately bill time
Image editing - bulk edit your photos with Lightroom
Content creation - turn any template into a branded post in Canva
Content scheduling - schedule your monthly content in batches using Pallyy or Buffer
Captions - create caption templates
Engagement - spend 30 min a day leaving Instagram comments
Hashtags - save your hashtags into groups
Analytics reports - send monthly Instagram analytics reports to your clients via email 
Develop a system for creating content
A strong content creation system will help you save time.
Step 1: Generate a list of topics 
Develop a list of ideas based on target audience keywords. Here's a list of keyword tools:
Besides that, look for frequently asked questions on Twitter, Reddit as well as take a peek at your competitors.
Step 2: Create a content calendar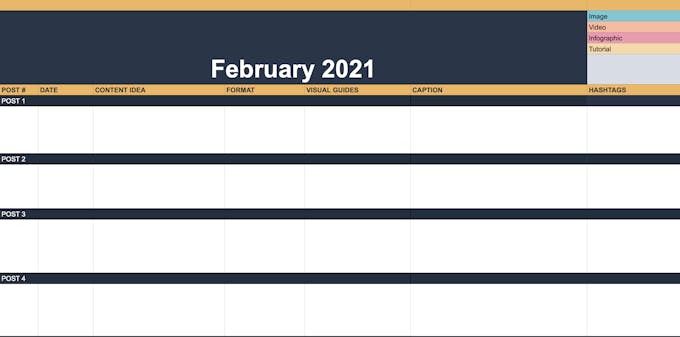 Create a list of all the types of content you would like to create, and how many pieces of each:
Topic
Format (image, video, infographic, guide)
Frequency 
Posting time
Step 3: Write the posts
In a worksheet (or Google Docs) write the posts, add captions (Learn to write captions) and keywords. In a content editor like Canva create visual graphics and quotes. 
Step 4: Preview and schedule
Preview your posts to see how they'd look on your feed and format your captions.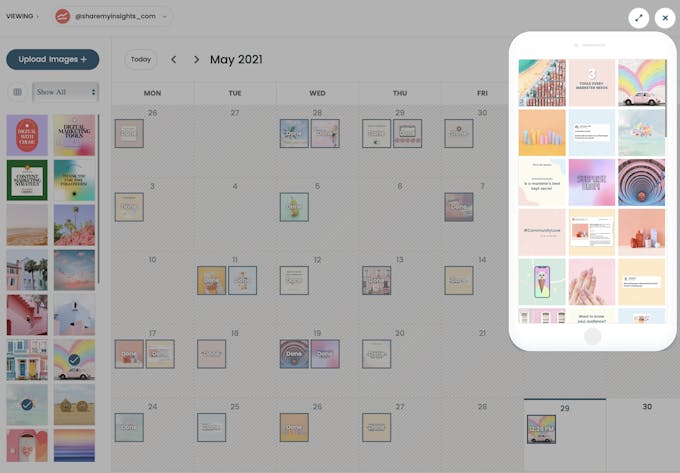 PS: Make sure you double-check the time (AM/PM) 
Step 5: Monitor and improve
Don't forget to track your insights and learn which posts are performing well.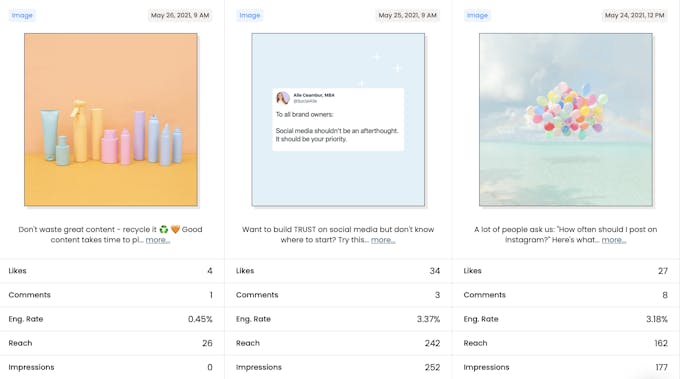 Good content comes from listening. Hope you find these 3 productivity tips for social media managers useful!
Related Articles