Creating a Story with multiple photos will help get you more engagement and give you a better chance of your audience engaging with it. There's plenty of ways to add multiple photos to your stories, so here we'll show you 4 easy ways you can do it.
Add multiple photos to your Instagram story with Pallyy
The easiest way to add more than one photo to your Instagram Story is by using Pallyy. It allows you to create your Stories from the dashboard using as many videos or images as you need and then it will send them to your mobile when it's time to post, so all you have to do is open up your Instagram, add the images, paste the captions and you're set!
1. Create a free account & add your Instagram account
Get started by creating a free account from the sign up page here. Once you've created an account it will ask you to connect your social profiles. You can just get started by adding your Instagram. Click on "Instagram Profile" and then follow the prompts to connect it.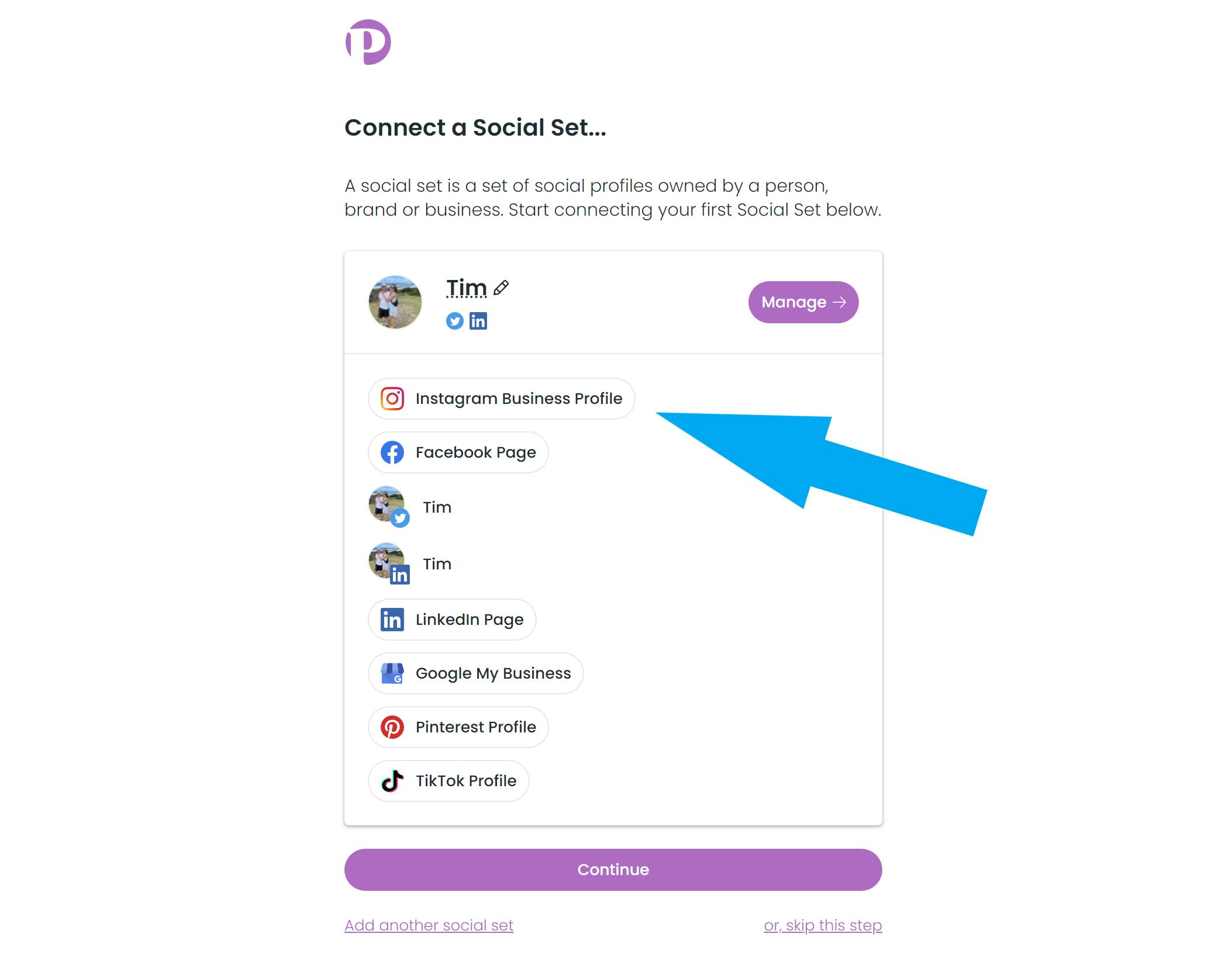 2. Design your Stories
If you're posting an image based Story you can use a tool like SoVisual to design and create your images. If you're posting video based stories then check out our list of Instagram story tools to find one that works for you.
3. Upload media and create a Story
Next, upload your photos to the media library that you would like to use in your Story then click on the "New +" button and then "New Media Post".
4. Change the post type to "Story"
From the options on the right, change the post type to a "Story". This means it will the media and caption to your mobile when the time to post comes.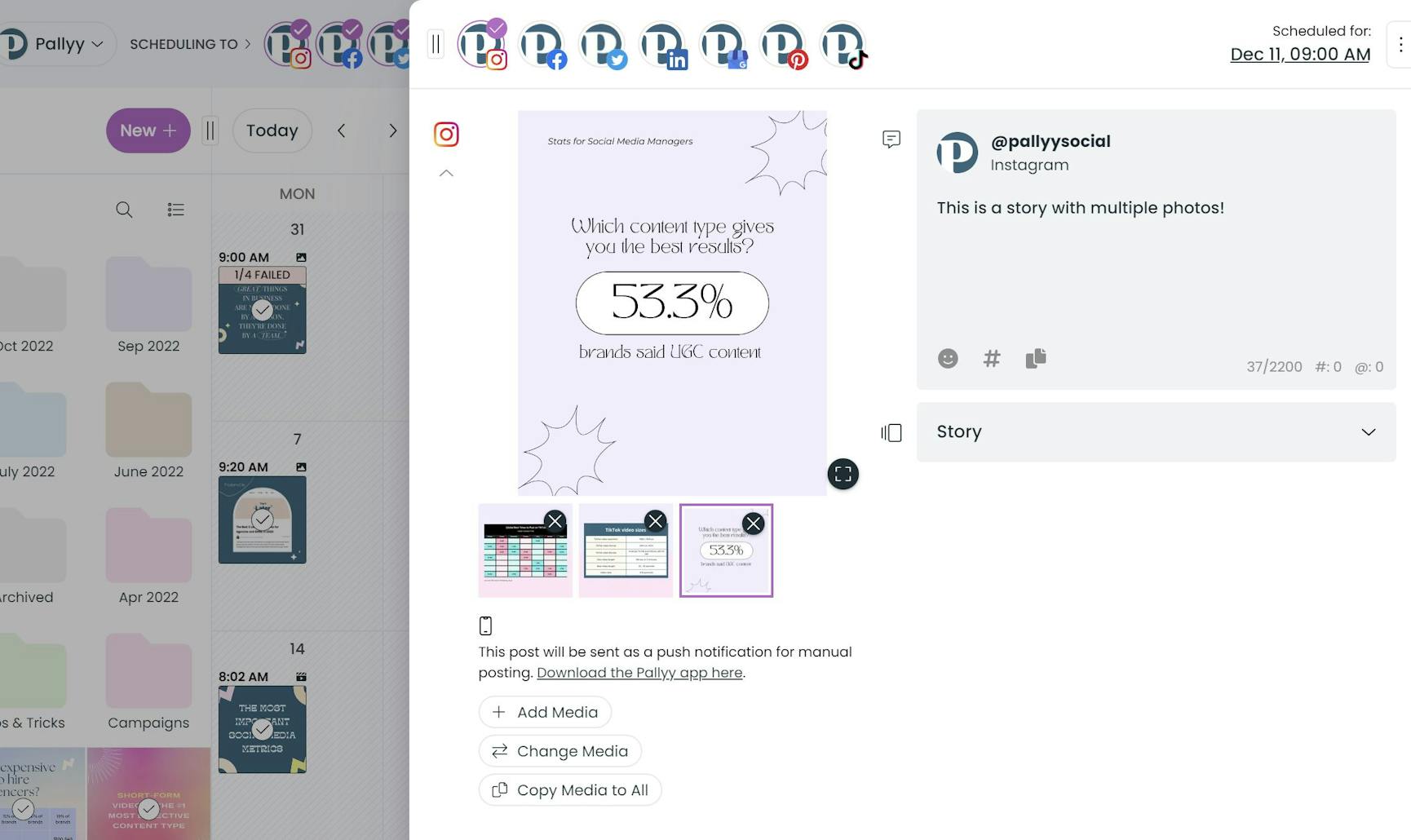 5. Add multiple photos or videos
Add as many photos and videos to the Story as you need by clicking the "Add Media" button underneath the existing media.
6. Schedule or save as a draft
Now that you've created your story, just click schedule to save it. If you're not ready for it to go live, just click save as draft and come back to finish it later.
Once the time comes, your story with multiple photos will be sent to your mobile ready for you to publish! For a more in-depth guide, read our article about how to schedule Instagram Stories here.
How to add multiple photos to one Instagram story without the layout tool
1. Go to your stories.
Scroll to the right and select the "Layout" camera mode.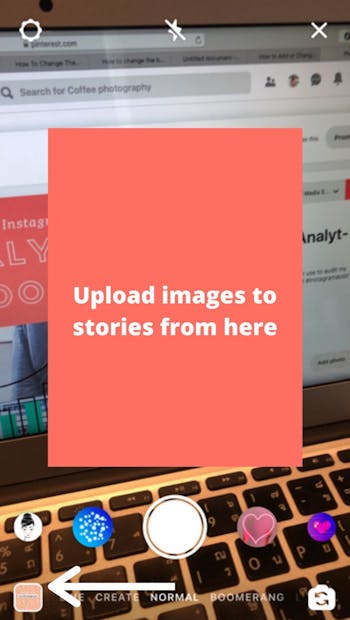 2. Add pictures
Click on the square icon with a "+" sign at the bottom left corner to add pictures.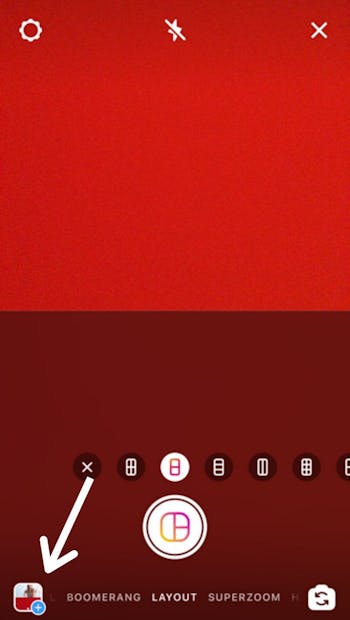 3. Post!
Once you've filled up all the image slots, press "Your story" to post.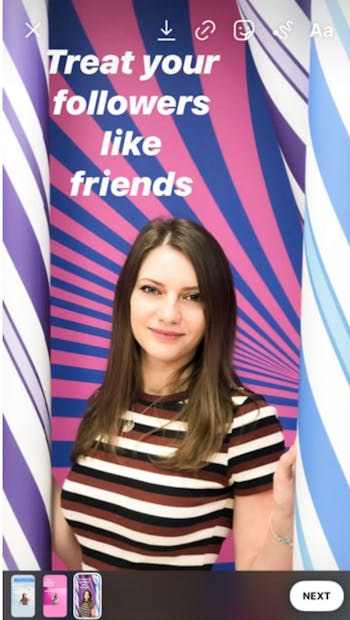 With this method, you can create a collage with 2-8 photos in one Instagram story.
How to add multiple photos to a Instagram Story with the upload multiple feature
1. Add pictures
Open your stories and tap on the square icon at the bottom left corner to add pictures.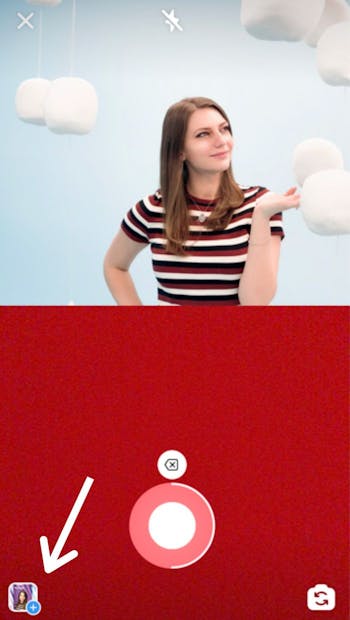 2. Select multiple photos
Tap on the "Select multiple" button at the top right corner. Then, select your photos.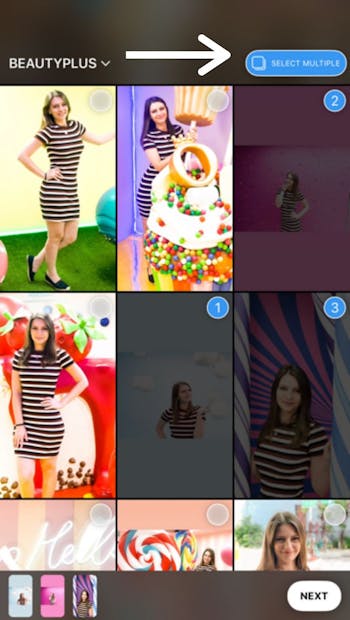 3. Edit
Edit your image stories by adding text and graphics.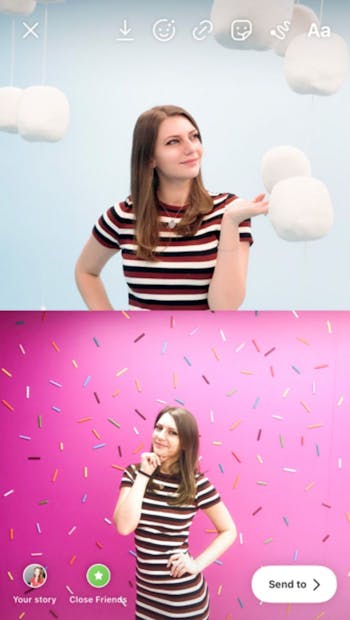 4. Post!
When you're ready to post, tap "Your story".
This method will allow you to post more than one photo to Instagram story in one go. However, the images you select with this option will be posted as a string of a few consecutive stories - and not all into one story.
How to add more than one picture on a Instagram story with the copy and paste feature
1. Open the photos app
Open your "Photos" app on your phone. Select an image you want to add to your story.
2. Copy photo
Click on image options and tap on the "copy photo".
3. Open your Instagram stories in the Instagram app
Open your Instagram app and go to create a new story. A sticker saying "add to story" will pop-up. Click on it to add the image you copied to your story.
Alternatively, click on the text tool and paste it manually.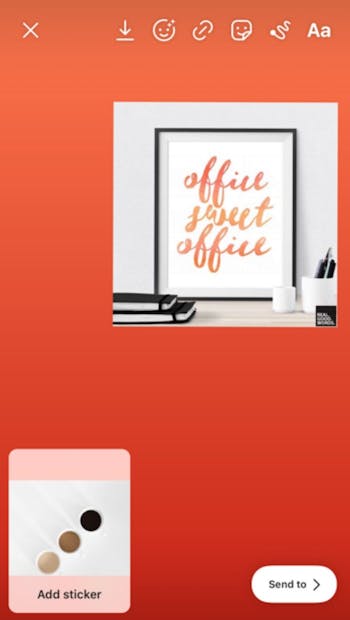 4. Repeat the steps above to add more photos to your Instagram story.
5. Tap "Your Story" to post it.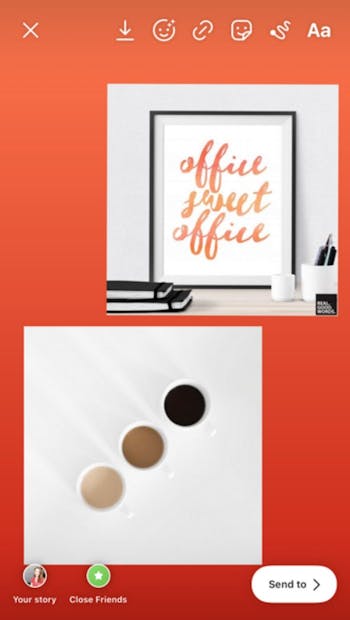 How can I create better Instagram Stories?
While creating stories in Instagram can be good, it lacks many additional features. There's tons of Instagram story tools these days such as story creator app or invideo that will help you to create really engaging Instagram stories that should get a great response from your audience.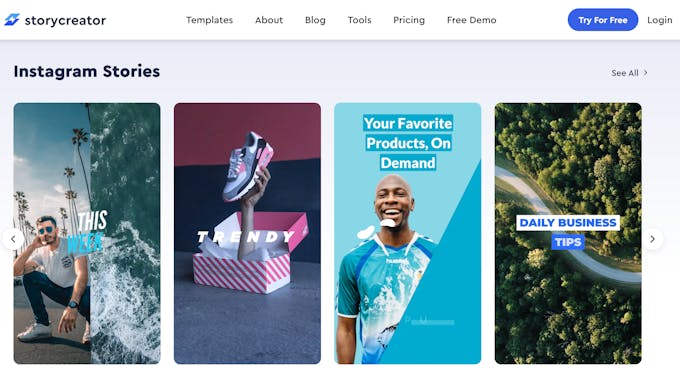 They even have pre-made Instagram story templates, so if you're stuck and can't come up with any Instagram story ideas - just choose one and off you go!
Why should you add multiple photos to a Instagram story?
Knowing how to add multiple photos to Instagram story will not only save you time - but allow you to post more content for your audience and as a result generate more Instagram stories engagement.
How to layer photos on a Instagram Story
Layering photos on your Story is a great way to get creative and create better content for your followers. Doing it is easy.
Simply open your Instagram stories on your mobile and look the the grid & arrow icon on the left hand side of the screen. Click it and it will split the screen up, you can choose from two four or six photos to layer.
Next, just add a photo to each layer and then follow the same steps as you would when normally creating a story!
Now that you know how to add more than one photo to instagram story, it's time to start posting!
Related Articles: