Instagram has just made a BOMB 💣 update that is still shaking the internet.
In their most recent announcement as of Feb 2020, Instagram announced that they are currently working on revamping their IGTV tool and make it a strong contender to YouTube and TikTok. Here are two of the most important updates:
The introduction of the new IGTV series
IGTV monetization for creators
Interested to learn more? Keep reading till the end to find out what is an IGTV series and how to create them.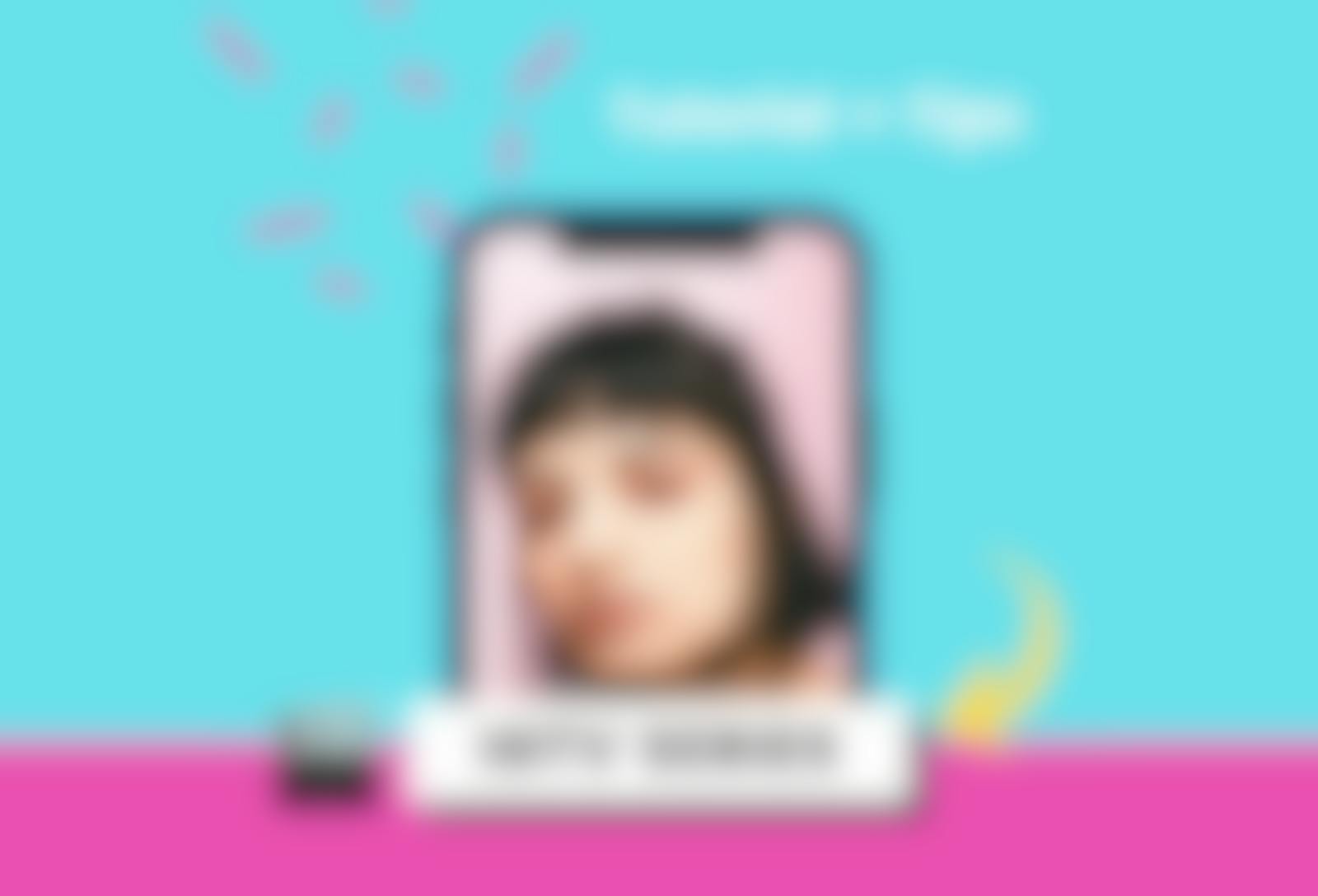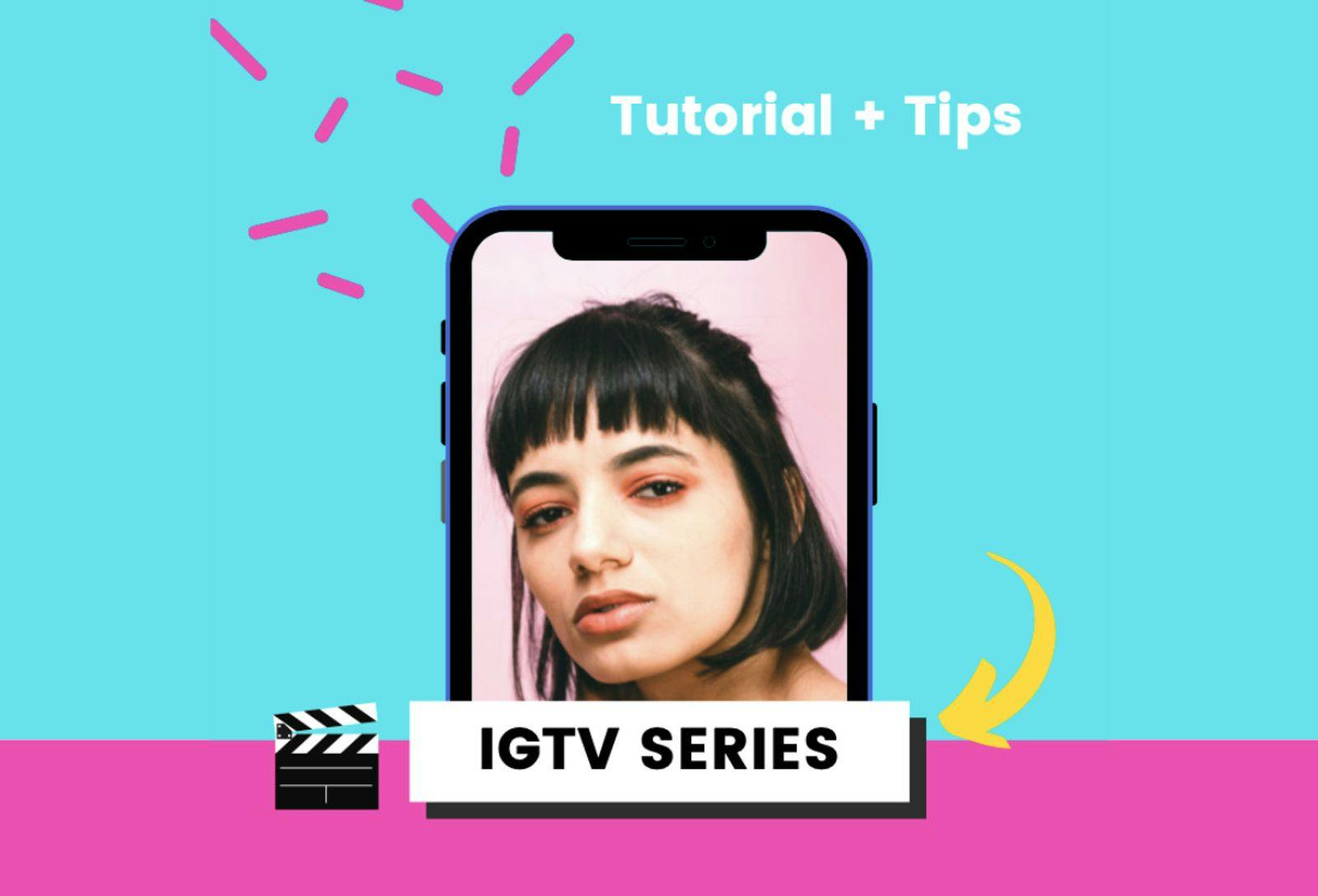 Jump to
What is IGTV? #
Instagram TV (IGTV) is Instagram's long-form video platform—and it can be a great marketing tool for your brand.
Launched in June 2018, IGTV has a few unique features:
Longer-form videos compared to Instagram stories. Users can upload videos up to 20 minutes long.
IGTV has a standalone app. Though you can access it via your main Instagram app, IGTV also comes with its own standalone app specially designed for creators.
Previews of IGTV appear in your Instagram feed. Instagram allows you to share 30-second previews of your IGTV videos on your feeds. This allows you to capture your audience's attention and direct them to watch the full IGTV right through their Instagram app.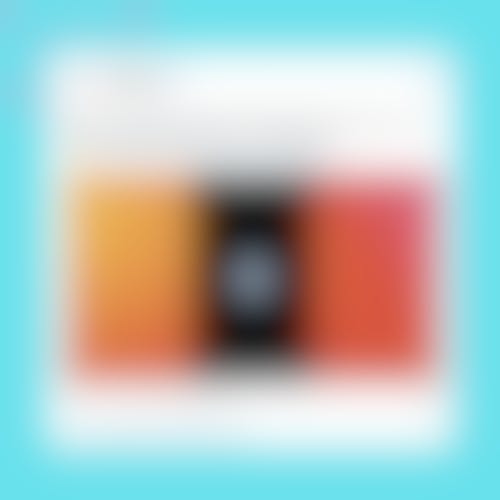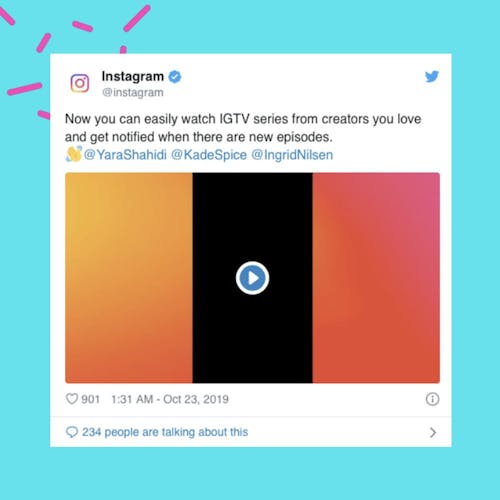 You may be wondering: "Wait, isn't IGTV dead?" and "Why are we still talking about it?" Nope, IGTV is very much alive and Facebook even intends to make it the No. 1 Instagram feature in 2020! Big dreams, big hopes, but can they deliver?
Instagram has been trumpeting this vision for the IGTV app since it launched back in 2018 ... but the figures don't lie. 7 mil. downloads of the app in 2019 - that's less than 1% of the total Instagram users!
Indeed the old IGTV app was a major flop. But we're a year later and the Facebook officials announced they are working on some new IGTV features.
Firstly, they couldn't have transformed IGTV without the monetisation feature. Both YouTube and TikTok offer income opportunities for top creators so it's no surprise that IGTV didn't fly off right from the start. Like, don't creators want to be paid? Who even wants to create free content? The fact that Facebook is FINALLY introducing monetisation for Instagram creators is not a surprise - but rather a relief.
Secondly, we're talking about Facebook, one of the Big Four global technology companies along with Amazon, Apple, and Google. And since Facebook is the only direct rival of Google when it comes to paid advertising - it was kind of intuitive that at some point they would also introduce monetisation for Facebook and Instagram videos. And they are doing just that.
Thirdly, the option to create a series on IGTV is great news! But before we learn how to create an IGTV video, let's look at what an IGTV series is and what are the benefits of creating a series.
What is an IGTV Series? #
This is a regular series of videos that you can plan, film and release on a prescheduled date: once a week, once a month, or if you're really dedicated to putting out valuable content - you can also do it daily. The limit is your budget and how fast you can produce quality content.
One of the best ways to leverage IGTV in 2020 is to create IGTV series.
Benefits of an IGTV series #
Your IGTV series can be an integral part of your inbound marketing strategy.
Same as you would write a blog post to educate your audience, you can use long-form videos to discuss a topic in more detail.
You can create a series that explain how your product works, Q&A series or step-by-step tutorials.
Your IGTV series is part of your customer attraction stage in the "attract - engage - retain" customer acquisition process.
In this stage, you want to make sure you're attracting the best leads for your business and viewers who will most likely become customers. An IGTV series can help you achieve that.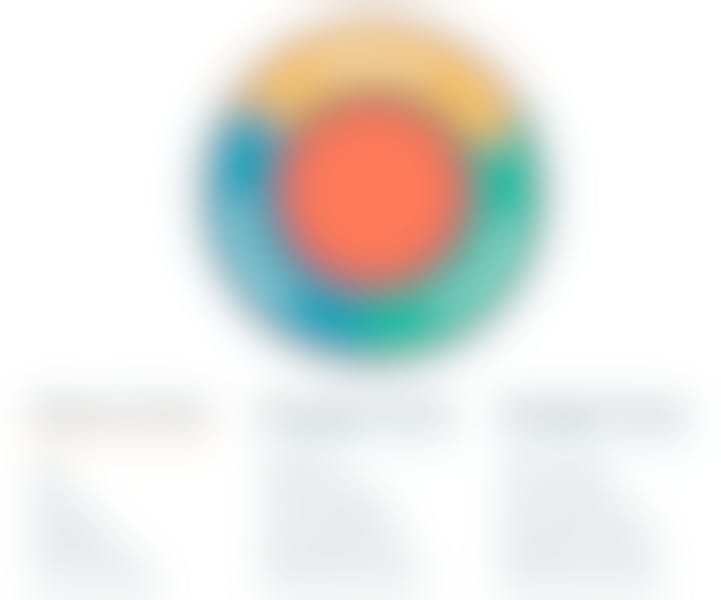 You can create a series of videos that people need to watch in a predetermined order.
It makes more sense to create a series of videos that people need to watch in a predetermined order for them to reach a conclusion.
Think of the popular video series people post on YouTube such as "Building a house in 2 weeks" or "10 days of living in a van in Thailand ". Why is this type of videos popular? They get much more views because they open a loop with the first episode and with each video uploaded, they leave the viewer at a cliff-hanger point.
Ultimately, the viewers need to watch the entire video series to close the loop and find out the ending. A random video can't do that. Yes, you might still get a 1mil. views on a single YouTube video but that doesn't help you as a creator to generate a sustainable income.
Helps you to build a loyal fanbase.
A series of videos build a loyal fan base and generates consistent views across all your videos, resulting in a stable income. That's why Facebook introduced the IGTV series.
They want Instagram users to be able to group their videos under a specific series in order to boost views. When people watch a video in a series you created, at the end of the video they'll be playing the next episode in your series.
Intuitively, the IGTV algorithm will recommend your viewers to continue watching all your videos in the series rather than suggesting a random video from another user. So, the algorithm on IGTV is your friend.
How to Create an IGTV Series on Instagram #
There are three ways make a IGTV series:
Via the Instagram app
Via the IGTV app
Via your Facebook Creator desktop app
Ready to learn how to make an IGTV series? We're going to walk you through all the steps to make an IGTV series in your Instagram app.
Step 1: Record a video 📹
First, you need to record a video in the 9:16 or 4:5 aspect ratio.
Make sure it's between 1 - 20 minutes long
Edit the video as you normally would
Trim your video frame to get that perfect IGTV frame size, add subtitles, stickers or music in your video editing app
Have your final video ready on your phone
Create an IGTV video cover image (aspect ratio 4:5)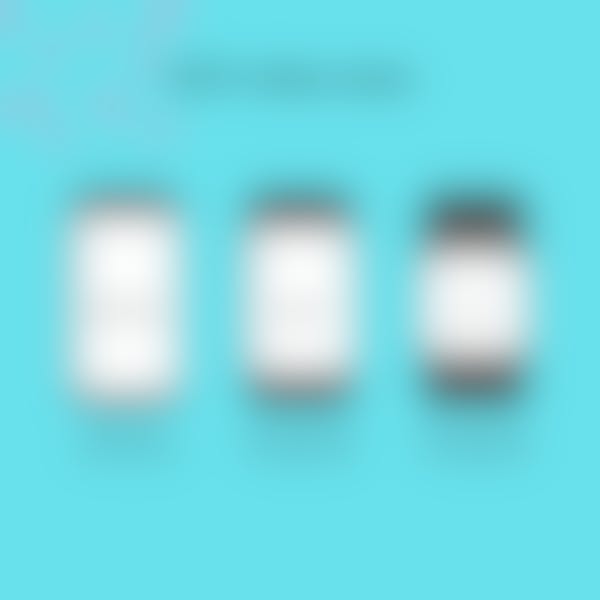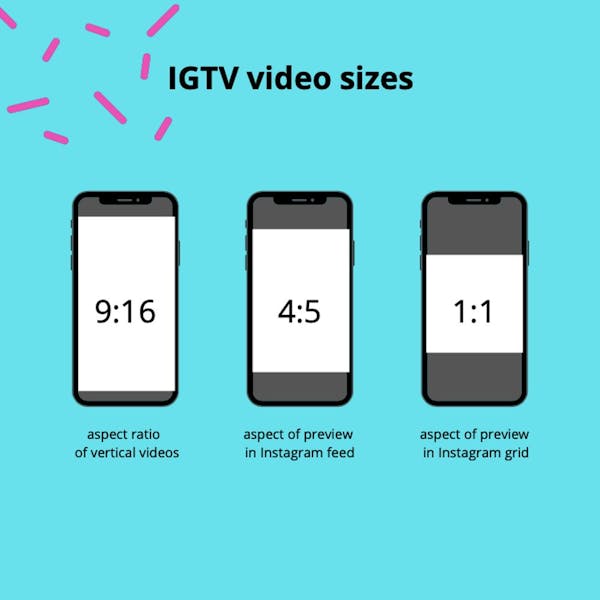 Step 2: Open your Instagram app 📲
Once you're happy with how your video looks from start to end, open your Instagram app and click on the "+" button. You'll be prompted to choose between:
Posting a short video to your Instagram feed less than 30 seconds long
Posting a long IGTV video that's over 1 minute long
You'll want to go with the second option.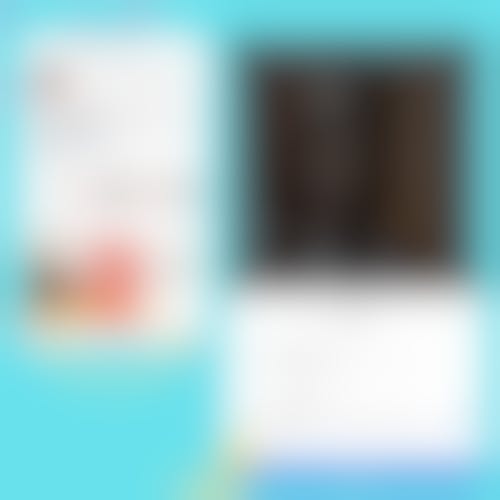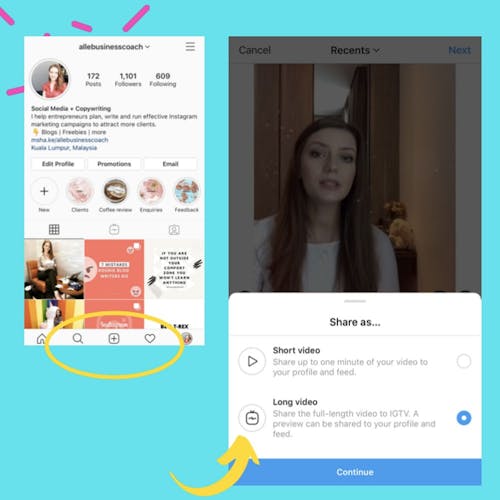 Step 3: Create a new IGTV series
Next, you'll need to create a new IGTV series. Choose "create new series option" and go ahead and give your series a name and a brief description.
Think about what is this Instagram TV series going to be about, who would benefit from watching it and a few key highlights.
Don't worry about writing too many details at this stage, you'll be able to elaborate more in the description box of each video in this series later on.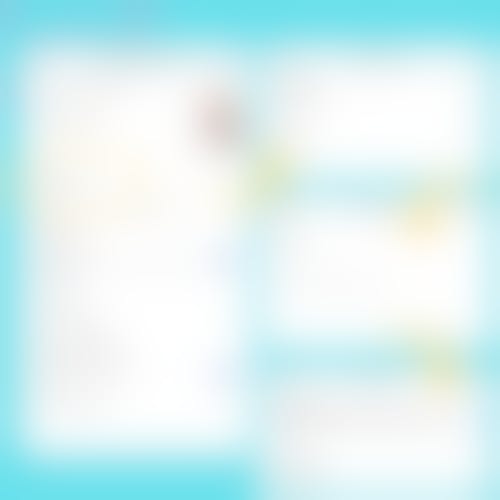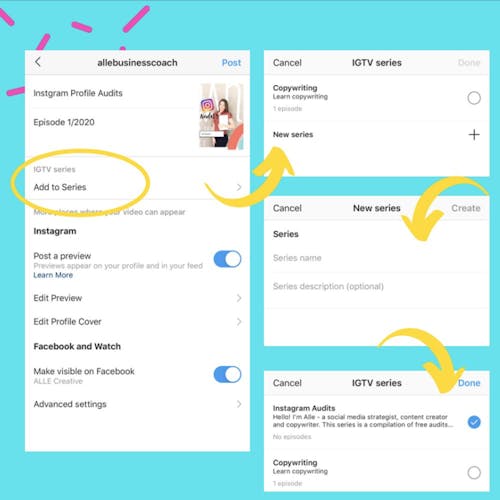 Step 4: Add videos to IGTV series
Select the "add to series" option and your new video will be parked under the series you've just created.
You also have the option to add an existing video to the series you've just created. Just tap on a video you'd like to add to the series, then click on the "edit" option under your IGTV video menu and select the "add to series" option.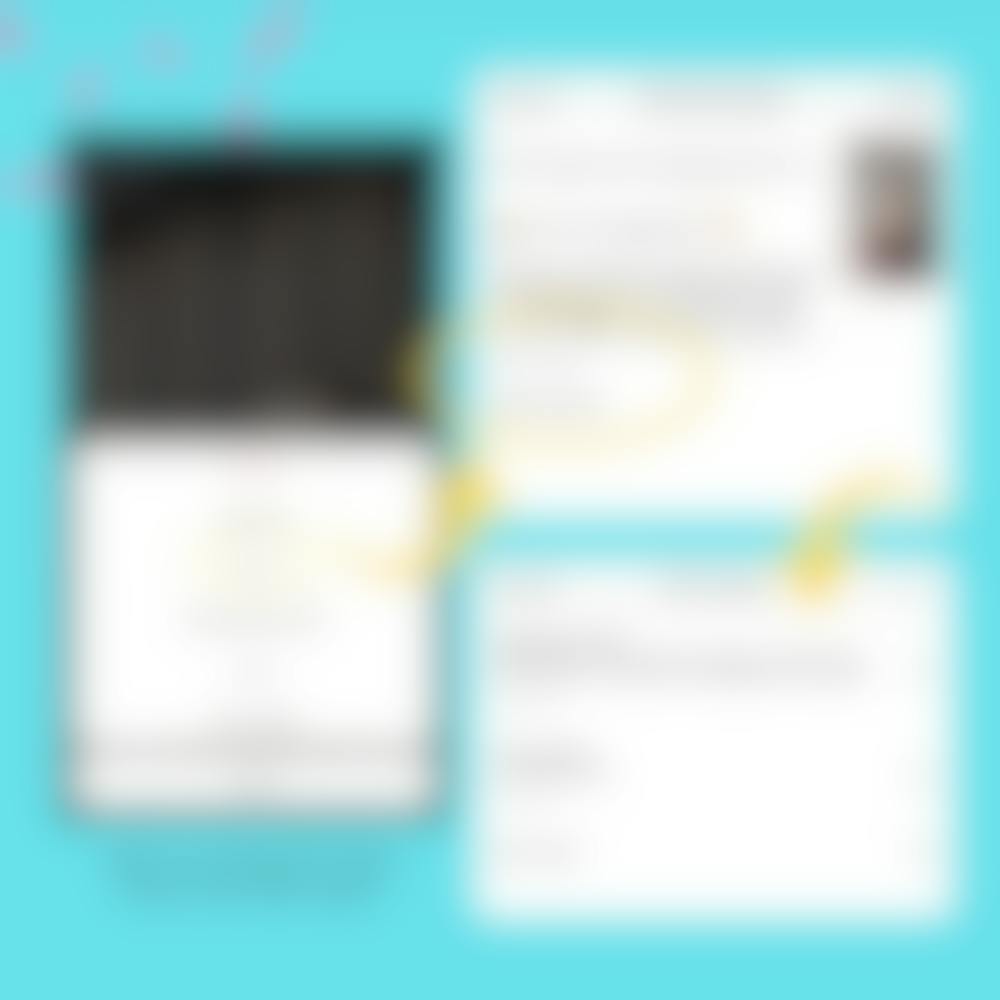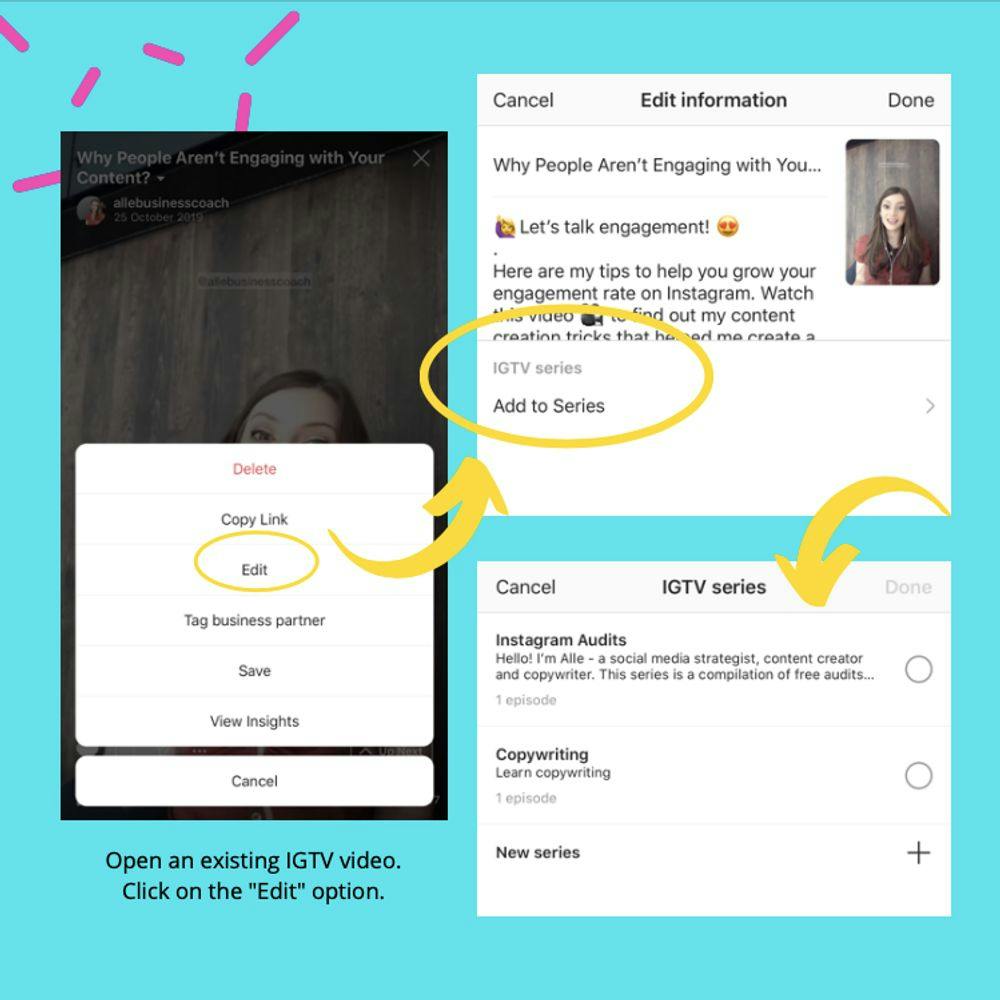 Step 5: Fill up the name and description
Now you need to give your video (or episode) a title and write a short description. This is similar to how you would write a caption to go along with an Instagram feed post.
You can also format the IGTV caption with emojis 🤩🥰 and even include hashtags so your content will be more targeted and appear on the explore page of your target audience.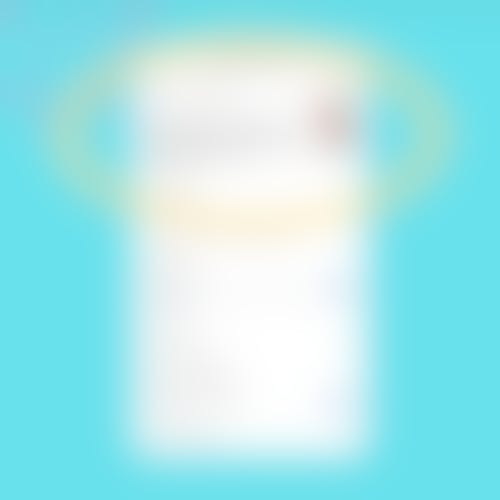 Step 6: Post a preview and add a custom cover photo
To add a custom cover photo for your video click on "Edit Cover Photo" and select the option to add a new cover photo from your camera roll. Select the picture (4:5 ratio) that you want to use and click "next" to save it.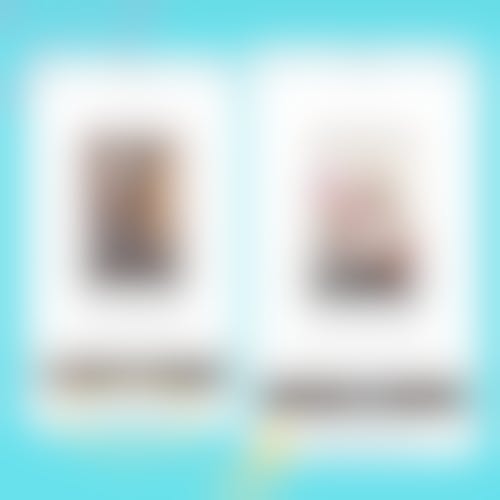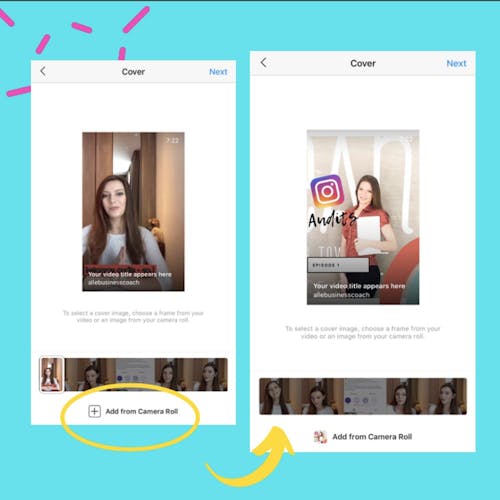 You also have the option to share a 30-sec. preview of your IGTV video to your Instagram feed. Make sure you've ticked the "Share a Preview" option before saving the changes and moving to the next step.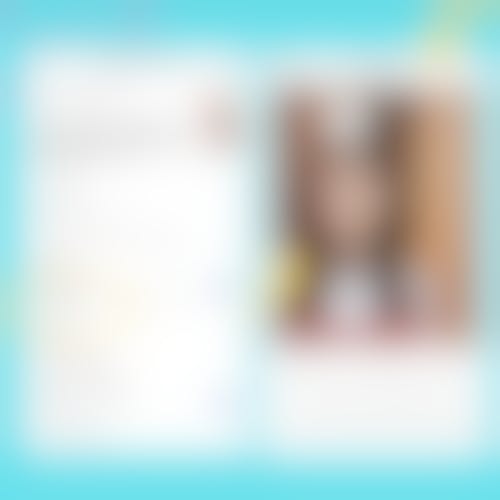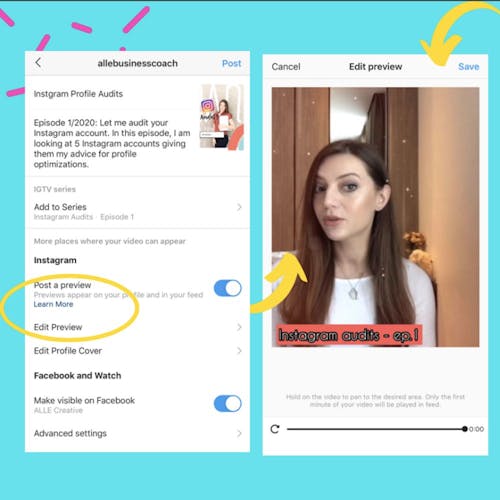 Step 7: Post-it 🎉
Once you're happy with the title, the cover photo and the caption looks good it's time to hit the "post" button and wait for the magic to happen!
Step 8: Promote it 🚀
After your first IGTV episode goes live, don't forget to promote your series onto your Stories and let your audience know when to expect new episodes from you.
Now that you've created your first IGTV series, promote it and tease new episodes like a professional TV channel.
Step 9: Ask your followers to turn on notifications for IGTV 🚨
You can also ask your followers to turn on their notifications for IGTV posts so they don't miss your future episodes which are part of the series.
Here's how to switch on your post notifications for IGTV:
Go an Instagram profile you follow
Click on the "Following" tab
Select "Notifications" and choose "IGTV". The notifications are switched on if the button is coloured in blue.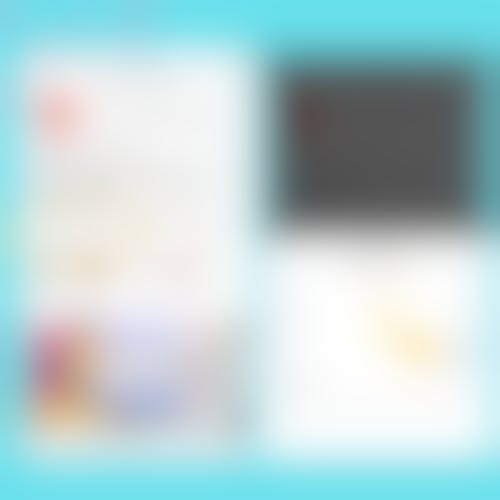 Key Tips to a Successful IGTV series #
Now that you know the step-by-step process of how to create an IGTV series, do you know what makes an IGTV series successful?
There are a lot of videos on IGTV nowadays but hardly anyone watches them. So, unless you want your content to be buried into the ocean of dead content, you'll need a good strategy.
Luckily for you, we've gathered 3 key IGTV tips that make up a successful IGTV series and will keep your audience engaged and craving for more.
1. You have 30 seconds to hook your audience
To engage your viewers you need to get their attention in the first 30 seconds. These first seconds are crucial and you don't want your viewers to jump out of your video so quickly.
A common mistake is to over complicate things by adding a standard video intro or a song that will make people confused or want to click exit fast. Instead, start your video with something compelling or irresistible.
Ask a question your audience may have, or start telling them directly what to expect by watching the video. Or maybe you can make a promise to your viewer that they're going to learn or something if they keep watching. Creative options? Endless. The choice is yours. Either way, you won't go wrong by starting with a hook.
2. Research & plan your IGTV videos
Sounds counterintuitive, but you don't want to make the mistake of turning your camera on and start filming without any research, a plan or a plot.
You may waste a lot of time, editing your video will be a hassle and nobody will watch it. That's why you should plan your videos.
Spend some time researching topics and issues that your audience is interested to learn about. Every single person, including your customers, are looking to learn something new or find ways to solve the problems they are facing.
Choose topics of interest and impact. Then write a script. Read it a few times to get comfortable pronouncing the words and then start recording.
3. Use hashtags to boost the reach
As of January 2020, Instagram doesn't allow users to search for topics and find videos on that topic. Instead, you'll have to search for specific Instagram accounts.
No wonder IGTV videos get such a low organic reach. However, there's one tool that can help your IGTV videos get seen by Instagram users: Hashtags.
By listing relevant hashtags in the description of your series' videos, you'll get a better chance for your videos to show up on the Explore page on Instagram where they can be discovered by non-followers.
4. Review previous IGTV videos
Making sure your audience likes your content is a sure fire way to create good content moving forward. Using Instagram insights, you'll be able to see which videos got the most engagement, so take notes from those and put them into your next video plan.
Tools to edit your IGTV videos #
If you really want to give your videos that little extra flare you should be using a video editing tool that specializes in IGTV videos. Video editing tools will allow you to add background music, overlays, trim and a lot more - that's going to make your life easier, and make your IGTV series videos looks professional! So if you're not, go and try a few IGTV video editing tools out until you find one that's right for you.
Final thoughts
We hope you've found this guide on how to post an IGTV useful. And rest assured, we'll be reporting on any new changes Instagram makes right here. Meanwhile, who's ready to start binging IGTV series!
Let us know your favourite IGTV series below and we'll check it out.