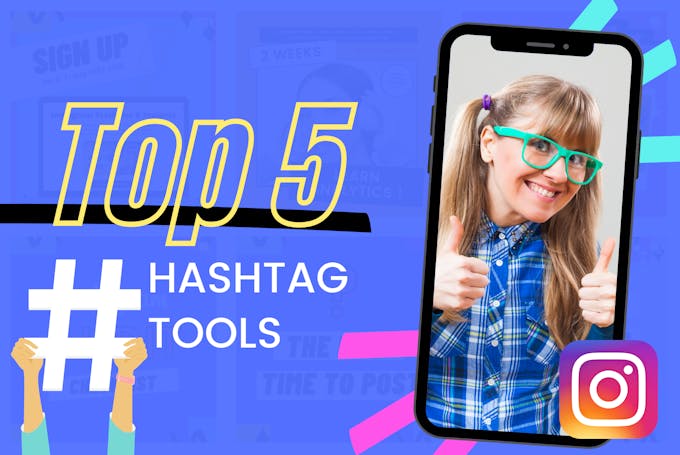 If you're reading this you're probably experiencing issues with your Instagram hashtags or just looking for inspiration on where to find the best hashtags, am I right? If that's you. You're in the right place.
In this article, I'm going to show you the top 5 most popular Instagram hashtag tools that I've been using to build my hashtag strategy.
How do Instagram hashtags work?
Instagram Hashtag are important for organic growth. In a nutshell, hashtags act like clickable keywords that help you increase your reach on Instagram - when used strategically. Each Instagram hashtag has it's own discovery page where people can discover relevant content.
For example, if you used #blogwriter in your caption, you would appear on the explore page for this hashtag.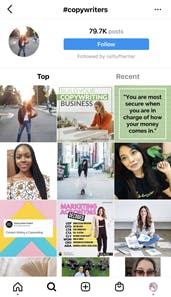 What affects hashtags ranking on Instagram?
Based on the latest Instagram algorithm, there are a few important factors that affect hashtags ranking on Instagram:
Interest - Users level of interest in your content
Relationship - The more often you interact with a user the more frequently they'll see your posts
Relevancy - How relevant are the hashtags to the imagery
You should also make your that your posting at the best time to post on Instagram to ensure you get the most reach possible from your hastags.
How to pick Instagram hashtags for your brand?
The best hashtags for Instagram are ones that are specific to your brand, industry, and/or the content being posted. If you use popular Instagram hashtags that users often interact with, your post are much more likely to appear in your follower's news feed as well as the explore page for new potential followers on Instagram.
Okay, now you may be thinking: "Where can I find hashtag ideas?" Let's jump right into my favourite tools for finding the best Instagram hashtags for your posts in 2023.
Instagram
Using Instagram itself is one of the easiest ways to do hashtag research is on the Instagram app itself. The app comes with an inbuilt hashtag search tool which tells you the total number of posts shared under a hashtag. You can also use it to check the top posts that rank on that specific hashtag. I like to use the hashtag search tool on Instagram to find out if any of the hashtags I'm using are banned or if the content posted on these pages is relevant to my target audience. You wouldn't want your content to be shown to the wrong people, would you?
Note: Instagram continuously updates its list of banned hashtags. Do monthly hashtag research and remove those tags that are banned for better performance.
DisplayPurposes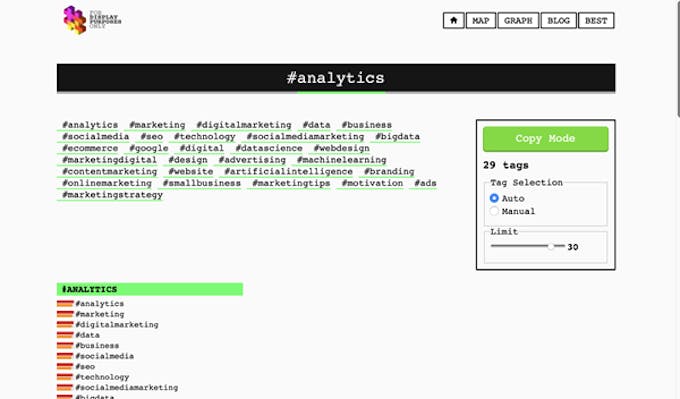 Display Purposes is a website that offers a free hashtag generator tool that helps you find hashtags for various social media platforms. You can find relevant hashtags for your Instagram by searching industry keywords.
All you need to do is type a keyword and the website will generate with a list of 30 related hashtags. You can then copy and paste your hashtags in an Instagram post or save them into groups in a separate file.
Note: This is a great tool to curate hashtags if you're a beginner. But if you're a pro looking for more customization, you will find my other recommendations more useful.
Hashtags4likes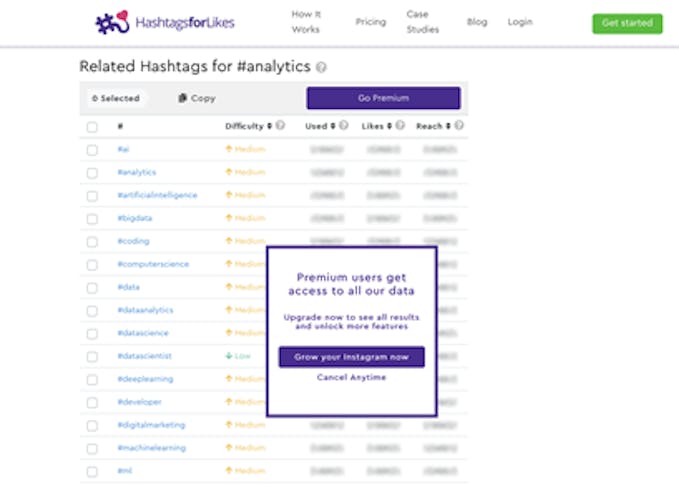 Hashtagforlikes helps you discover trending hashtags for Instagram. Similarly to DisplayPurposes, website auto-generates a list of hashtags related to an industry keyword you type.
This app take hashtag research a step further by ranking your hashtags into categories by difficulty (low, medium, high), and uses colour coding indicators letting you know which hashtags are growing in popularity and which are losing momentum.
Keywordtool.io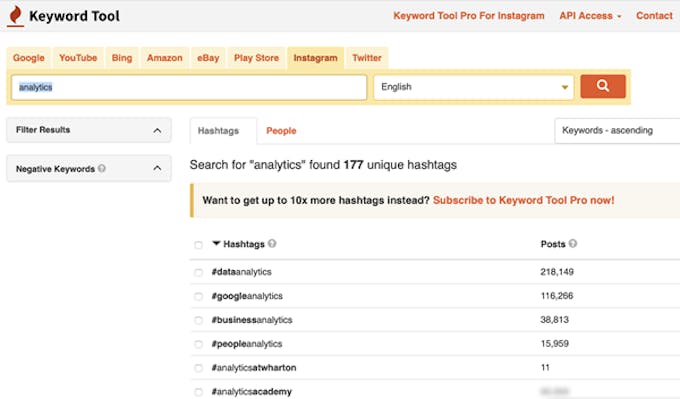 Keyword Tool is a popular search tool for finding unique hashtags for Youtube, Google, Twitter and Instagram. What I like the most about this tool is that it's very easy to navigate and it feels intuitive. The free version generates a list of hashtags but it only shows you the posts for the top 5 hashtags.
If you're looking for more details you'll either have to:
sign up for their paid plans or
check your hashtag popularity on the Instagram app
Kicksta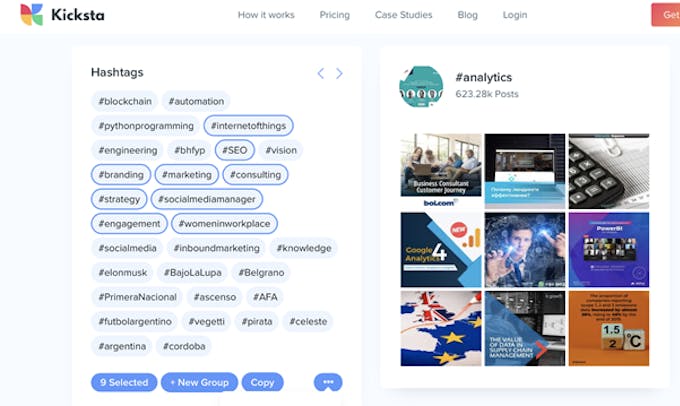 Kicksta has an Instagram hashtag generator that can help you find hashtags. Based on my experience, the Kicksta generator shows you more generic hashtags and it doesn't let you know how many posts are under each hashtag. But it's a good place to start and get some new ideas for Instagram hashtags.
BONUS:
Pallyy allows you to analyze your top posts and find out your best hashtags for more reach and engagement. Make sure you check it out if you want to optimize your hashtag strategy!
Related Articles