Social media management platform for growing brands and agencies
Simple. Affordable. Incredibly powerful. Pallyy offers feature-rich social media management and scheduling without the price tag.
Trusted daily by growing brands and agencies around the world including: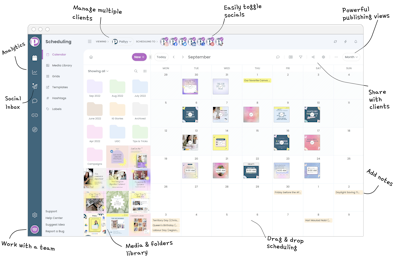 Why choose Pallyy?
If you're looking for a social media management tool that's easy to use, jam-packed with powerful features, but doesn't break the bank, then we think you'll love Pallyy.
"It's intuitive, beautiful, functional, and truly an all in one solution to your organic social media management."

Jessica W.
Social Media Agency
1
SOCIAL MEDIA PLANNING
Plan your social media posts & grid from the start to finish.
Get started planning out your content months ahead with multiple views that help you see how your content will look once finished.
Social Media Planning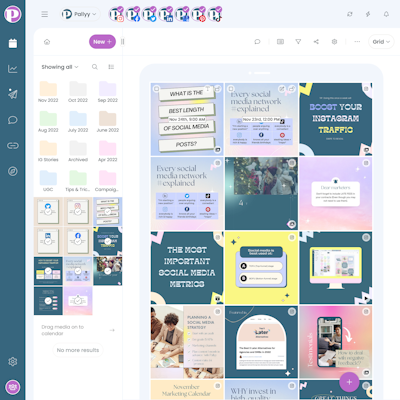 2
SOCIAL MEDIA SCHEDULING
Plan, create & schedule your social media posts in seconds.
Scheduling across all social platforms, for multiple social profiles has never been easier with built-in planning tools to help you get started, and a simple scheduler that's packed with features.
Social Media Scheduling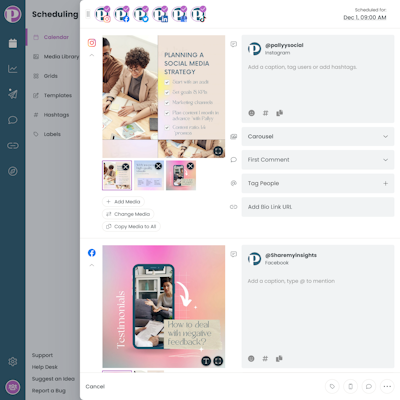 3
SOCIAL MEDIA ANALYTICS
Track and analyze your social media performance.
Create social media content that engages your audience with seamless social media analytics, custom reports and more.
Social Media Inbox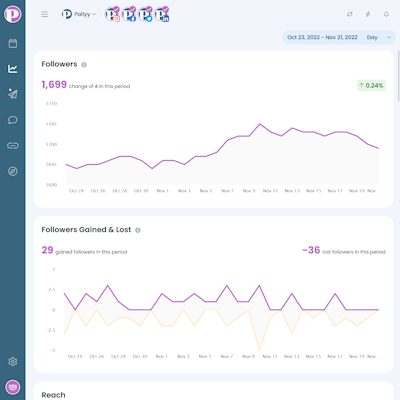 4
SOCIAL MEDIA INBOX
Manage all of your social media conversations in one inbox.
Never miss another comment, DM, mention (and more) again. You can organize, reply and manage all your conversations with ease. It's like gmail for your socials.
Social Media Analytics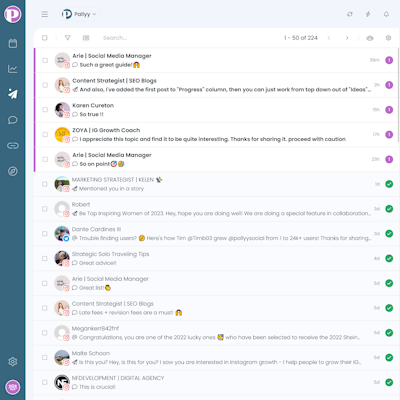 5
TEAM & CLIENT COLLABORATION
Ideal for teams and agencies
We've made it easy to collaborate with team members and clients using built-in workflows, approvals, messaging and more.
Team Collaboration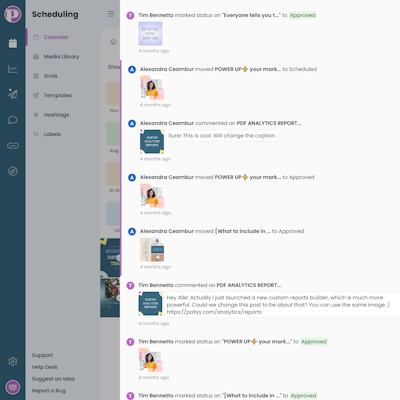 Start growing your social media with Pallyy today
Thousands of growing brands, businesses and agencies use Pallyy to schedule and manage their social media content every day. Get started for free now and start managing your social media the simple, powerful, and affordable way.
Get started for free