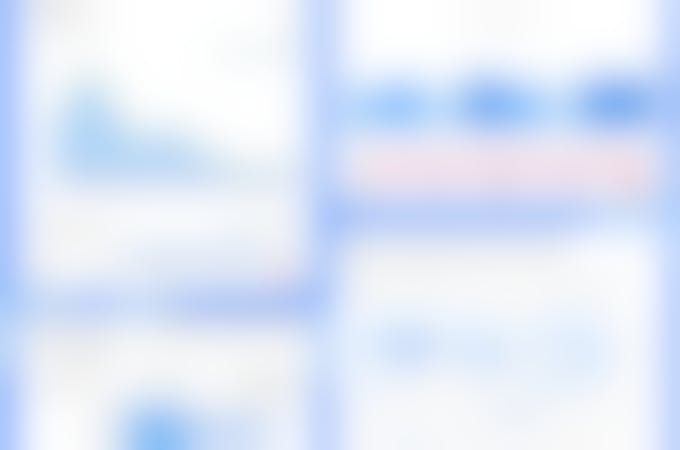 Understanding Instagram analytics in 2021 is one of the most powerful and free ways to grow your Instagram, get more customers, and increase your engagement.
You might think that you need to have a huge audience or well-established profile, or even be a social media manager to make the most from your Instagram analytics however even small brands & startups can use it to kick-start their account.
As long as you have at least 100 followers, and have switched your profile over to an Instagram business or creator then there's so many valuable, free and insightful ways to leverage Instagram analytics in 2021.
This guide will walk you through the benefits of using Instagram analytics, give you an in-depth explanation on each statistic and show you the top Instagram analytics tools in 2021.
Jump to
Why use Instagram Analytics in 2021? #
Well, simply put it will save you time – and money and in return help you grow your Instagram much faster.
What's the point in posting a certain style of image, or focusing on a certain selling point if it's not getting the right amount of engagement? This is the reason most Social Media Managers use Instagram analytics, because when you manage many accounts you don't want to waste time posting un engaging content and targeting the wrong types of people.
They key to understanding Instagram analytics in 2021 is that you learn what works and what doesn't.
This even includes more in-depth analytics into key features of Instagram such as hashtags, posts, comments, profile insights, bio links and stories.
Analysing each segment of your Instagram will give you the insight needed to make sure what you're doing is working, and you're not spending your time focusing on things that don't work.
So while this post may be long, it's going to save you time in the long run and help you to grow your profile much faster than you're used to.
Followers Growth #
One of the most important metrics of them all, followers growth gives you an overview of how your account is growing overall.
It may seem obvious but it's the total followers count, so it includes lost followers. Losing followers is normal as people may over time lose interest in your brand (hopefully not) or simply deactivate their account so it should be taken into consideration as the more followers you have, the more you will lose.
As your account grows and gains more exposure it will garner attention from pesky bots who may follow you for a few days, simply to unfollow you again.
This analytic gives a good overview however for a more insightful view you can use the "New Followers" analytic.
You can find the last 7 days of your followers growth inside the Instagram app in your insights, audience section. Instagram is the ONLY place where you can see the number of people to unfollow you, anywhere else that offers that number is not using Instagram's official API and will put your account at risk.
You can also find followers growth in many third party apps such as ours, where you will be able to see your full history of followers growth back to the time you switch to a business profile.
Your followers growth is calculated by taking your current followers number and your daily new followers and removing them from your total, daily. It's not 100% accurate but it does give you a good insight into how you've grown over time.
New Followers #
An important Instagram analytic in 2021 is to see how your followers are growing on a daily basis. It does not take into consideration lost followers so if someone follows you, then unfollows you in the same day it will still count as +1.
New followers is a good analytic to watch if you're doing a collaboration or launching a new marketing campaign, to see exactly how it affects your followers. It's great to receive impressions and reach – but did it actually contribute to people following you. If it did, then you've done well and should be focusing on what it is you're doing.
You can find the last 7 days of your new followers inside the Instagram app in your insights, audience section next to the "Followed you" text.
You can even click the chart to see new followers on a certain day.
You can also find a "New followers" analytic in most third party analytics apps. We show you the last 14 days on our free plan, and your full history on premium.
Reach #
Reach according to Instagram is "The number of unique accounts that have seen any of your posts or stories in the last 7 days. The reach metric is an estimate and may not be exact".
Simply put, it's how many people have seen your content.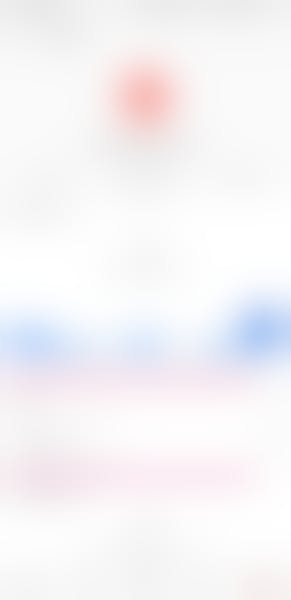 Instagram also shows you a reach analytics per post, however that's the total for that post. This number would be the amount of people to see that post, and any others in the given timeframe.
Measuring reach with your new followers, likes or comments can be a good way to see how effective your content is. If your reach is huge but you're getting no engagement or followers then it's a good time to try something new.
Here's 6 ways to Increase Your Reach on Instagram
Use lots of relevant and quality hashtags
Embed your Instagram posts into your website, blogs or other online platforms
Cross post your content to other platforms when posting
Post at times your followers are online
Collaborate with others in your niche to drive users to your posts
Promote your posts
You can find your last 7 days reach inside the Instagram app under the activity section. Instagram also gives you your reach for the 7 days previous so you can see how it's performing currently.
You can also find the reach analytic in most third party analytics apps. We show you the last 30 days on the free plan, and your full history on the premium.
Impressions #
Impressions are extremely similar to reach however it's the total number (non-unique) times your content has been seen.
It means that if I love your post and look at it everyday, each time I look at it your impressions increases by +1.
Impressions are important mostly if you're paying for Instagram ads , as you may be targeting a certain target audience – so you'll want them to be seeing the same post multiple times. You can use this analytic in conjunction with the number of users in your target audience to see if you should continue to target them or it's time to move onto another group.
You can find your last 7 days of impressions inside the Instagram app under the activity section. It has the same last 7 day limitation as reach does, so to get impressions from further back you should consider using a free Instagram analytics service.
Profile Visits #
Profile visits are pretty self explanatory, they're the count of how many times your profile has been viewed. I can view your profile 10 times, and it will count as +10 to your profile visits.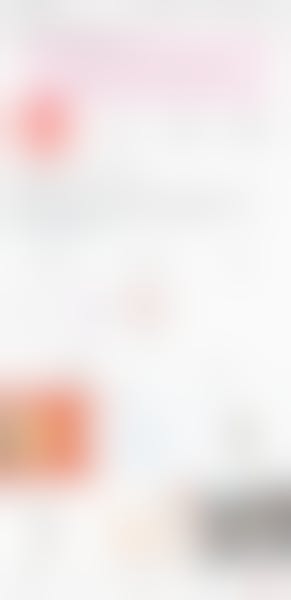 If you're getting lots of profile views, but very low engagement then it's probably a good time to optimize your profile to make sure it looks good – and converts those views into followers, or at least engagements.
Here's 5 ways to get more Instagram profile visits:
Collaborate with influencers in your niche
Promote your posts
Add call to action's in your posts
Drive users from your website to your Instagram
Profile views are available in the Instagram app insights section under the activity tab. Look in the "Interactions" tab to find it.
Gender #
Gender is the portion of men and women followers that your audience is made up of. Not everyone specifies a gender so it's not 100% accurate but it does work well – as most people do.
If your brand or product is gender based then this is a very important analytic for you. Making sure that your audience is growing with the right people is key, so keep an eye on this and make sure you're going in the right direction.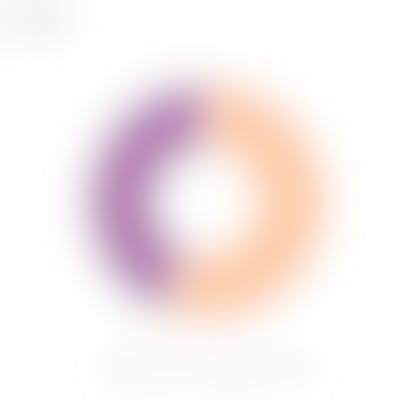 We found Instagram's gender chart to be underwhelming as it only shows you the percentage of each, so we made our own – which lists the exact amount of followers that are male of female.
Gender can be found in your Instagram insights section under the tab "Audience", scroll down a bit and you'll see the gender breakdown pie chart.
Age Range
Get an insight into the age of your audience, very similar to gender it helps you to make sure you're marketing is getting you the right types of followers.
It's broken down into 7 age range categories:
13-17
18-24
25-34
35-44
45-54
55-64
64+
As with gender, Instagram shows you the percentage of your followers in each category which is good, but it's also good to see the exact number.
Find it in your insights section right below the gender chart, under the "Audience" tab.
Website Clicks #
The number of times your link you added to your bio has been clicked. This doesn't mean the user waited for your page to load it just means they tapped the link, so make sure your website is optimised for speed.
Use googles pagespeed insights to check your page speed, and use the suggestions to improve it - you want it to be 100/100!
This is one of the most important Instagram analytics in 2021 for brands, or individuals who are selling a product.
It's great to get lots of engagement and reach but are they actually going to your website for a look or even to buy something?
Make sure you have optimized your bio link and keep it simple, short and easy to read. Nobody will click on a link that looks dodgy, for example mybrand123aus.xyz.
You can even compare your website clicks with your new followers, see what percent of them are going to your site after they follow you.
You can see your last 7 days website clicks in your insights section in-app under the "Activity" tab. Scroll down to interactions and you'll see it with the previous period comparison.
The last 7 days are good but you may want to see further back if you're a brand so you can compare your recent promotions, or sales to see if they were factors in boosting your website visits.
Pallyy offers your full history of website clicks.
Email Contacts #
The count of how many times your email button on your business profile has been clicked. It doesn't have to be a follower, it can be from anyone.
When a user clicks this it will open their default email client, prompting them to email you. It doesn't mean they will.
This is a good analytic to keep an eye on if you don't have a website and are focusing on getting your audience to reach out to your directly.
Text Message Clicks #
The count of how many times your phone number link has been clicked.
Many online business's these days don't offer a phone number due to the nature of their brand (it may be worldwide) so this will only show up if you have it setup.
Steps to setup Text message clicks:
Open "Edit Profile"
Click "Contact Options"
Click on "Business phone number" and add your number
To find this analytic, go to your in-app insights and under the "Activity tab" scroll down to "Interactions" and you'll see it in the list. If you don't have it setup, nothing will be shown there.
Phone Call Clicks #
The count of how many times your call buttons has been clicked.
If you have this setup you will always want to be available, and able to answer your phone in the first couple of rings as to not miss out on any opportunities.
You can see the last 7 days count of how many phone call clicks have been made by going to your in-app insights and under the "Activity" tab, scroll down to "Interactions". It will only show here if you have it setup.
Get Direction Clicks #
The count of times someone has click the directions button on your profile.
This analytic is perfect for any business or brand who is targeting local users.
If you're running an ad campaign, you can see how well it's going by checking this analytic – if no one is clicking the get directions button then you need to change your approach and change the targeting.
You can find this stat in the in-app insights under the "Activity" tab. It will be under "Interactions" along with email contacts, text message clicks and a few others.
Followers Online #
Followers online is the days, and hours that your followers are most active.
Posting at a time when your followers are asleep, or inactive is a waste of time.
If you're ready to post some new content, have a quick look over the hours section to find the hour your audience is most active, and post then for maximum exposure.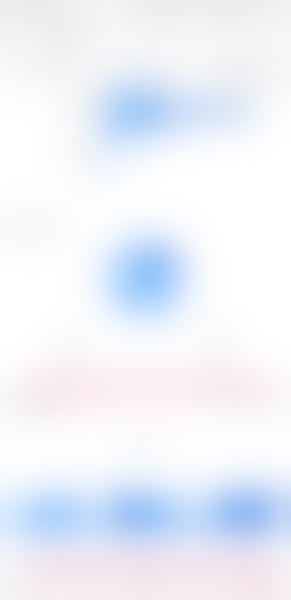 To find this analytic, head to your in app insights section and go to the "Audience" tab. Scroll all the way to the bottom and you'll see the bar chart showing you the best times.
You can either view it as a days chart, showing you the overall days that your audience is mostly online, or as a hours chart showing you the most active hour. In this view it will only show you every 3rd hour, which is limiting as there may be an hour in between that is most active.
Top Locations #
Top locations is a breakdown of your followers locations, broken down into country and city segments.
It shows you the top 5 cities or countries that your followers are located in, and if you tap the graph it will show you a percentage of how many are in each location.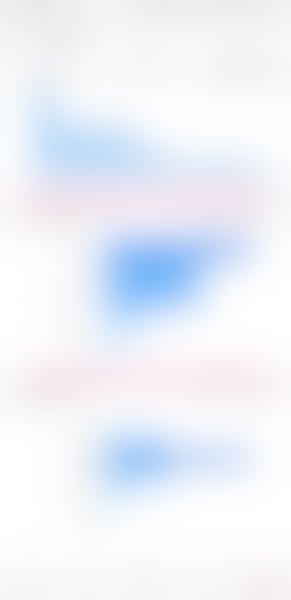 You can use this information to figure out where your audience is coming from, and use it to your advantage if you're running ads. Boost some posts and target those top locations, as you already know your content is working well in that area.
While it's handy to see the top 5 locations of both cities and countries, it's also limited as you only get the percent.
We have expanded on Instagram's data and show you your complete list of countries and cities plus we don't show a percent of how many followers in each we show you the total count, which can be good if you have a large following. We have also added a feature to track your locations so you can see how your growth is performing in a specific location. This really helps if you're marketing in multiple locations at once as you can track the effect it has in each. You can add any country or city that you have followers in, to start tracking It can also be good to see a complete world map overview (which we've added) of your followers countries, so you can see a quick view of where they are mostly located. This will include all of your followers locations, not just the top 5.
Instagram Stories #
With Instagram's story analytics you can see all of your recent stories and get a total count of a certain analytic.
You can see the total count of any of the following stats however only one at a time, which isn't ideal - here's what you can see: back, calls, emails, exited, follows, forwards, get directions, impressions, link clicks, next story, profile visits, reach, impressions, shares, texts and website clicks.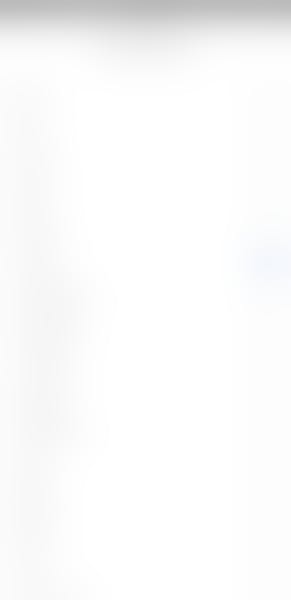 The most important analytic to keep an eye on would be back, forwards, next story and exits. Tracking those will help you to determine the kinds of stories are working, and which ones you should stop posting.
You can filter the analytics to show you the counts in a certain timeframe, the timeframes available are 24hours, 7 days and 14 days.
Promotions #
Promotions will show you all of your recently promoted posts.
This doesn't include any that you've created through facebook ads manager.
It's only ones promoted through the Instagram UI (promote button).
You can see further insights into your promotions by clicking into each one, and this will be explained more in our post insights section – so keep reading!
Keeping track of your paid promotions is key if you don't want to be wasting your money on ads. You must keep track of the analytics and be constantly optimizing. I would suggest using facebook ads manager to run your ads, as it's easier and there's more targeting options available than in the Instagram app.
Best Times to Post #
This is a an analytic that isn't available in Instagrams insights, you can only find it by using a third party analytics service. For this explanation I'll be referring to ours.
In the optimize section of our dashboard we have 4 charts. These are separated so you can see the best times of each day to post, for 4 different types of analytics: likes, comments, reach and impressions. So depending on your focus you'll want to check here often.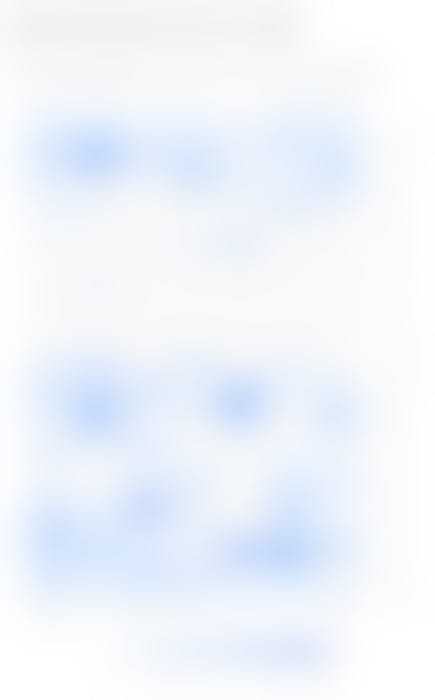 We create these graphs by taking the data from all of your posts, and aggregating it so you can easily see what times and days have actually worked the best, based on your previous posts. We take the average count of each analytic and divide it by the number of posts so you can see the average – as the total wouldn't make much sense.
We automatically show you at the top of each graph which is the best day and hour to post, for that analytic. If you hover over a specific section, it will show you the average for that time.
You will notice blank sections on this graph as it's only based on your past posts, so if you haven't posted on Monday at 9am – it will be empty.
Read more about finding the best time to post here.
Instagram Post Analytics in 2021 #
This section in your in-app insights will show you an overview of your posts, and their individual analytics. You can see posts as far back as 2 years, filter them by post type: carousel, photo, shopping post and video, and even sort them by a certain analytic.
You should note that it will only show you analytics on posts since the date you changed your account to a business or creator profile.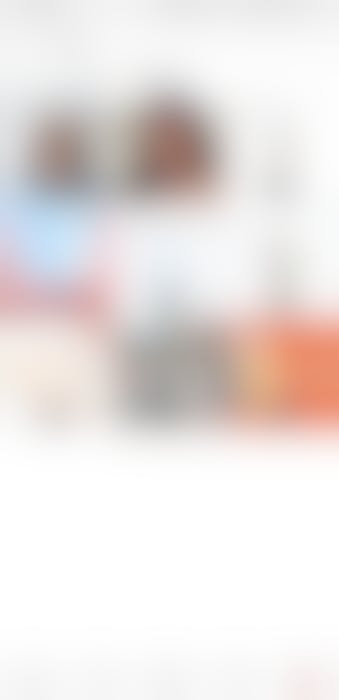 This section is good for a quick overview, but if you're dealing with hundreds of posts – it's going to be a nightmare to go through each one to make some kind of analysis.
We offer more in-depth Instagram post analytics to make life easier, and save you a heap of time.
We have aggregated all of your post analytics so you can see an overview of your totals, which can be great for seeing how your account is trending through your content. Here's the post analytics we show you:
Daily post count
Daily likes
Daily comments
Daily reach
Daily impressions
Post types breakdown
Post types by average likes breakdown
For all of the daily analytics you can see the total count in the timeframe you've selected, so if you want to see your total like count then select the all time timeframe from the date selector and you'll see your total like count. This also includes posts from before you changed to a business account.
Seeing the breakdown of post types by average likes gives you an idea of which post type will get your profile the most engagement. As it's just for likes, it's not 100% but it does point you in the right direction.
You can also dive further into your posts and see your full history of posts, along with their individual analytics such as:
Reach
Impressions
Likes
Comments
Engagement Rate
Hashtags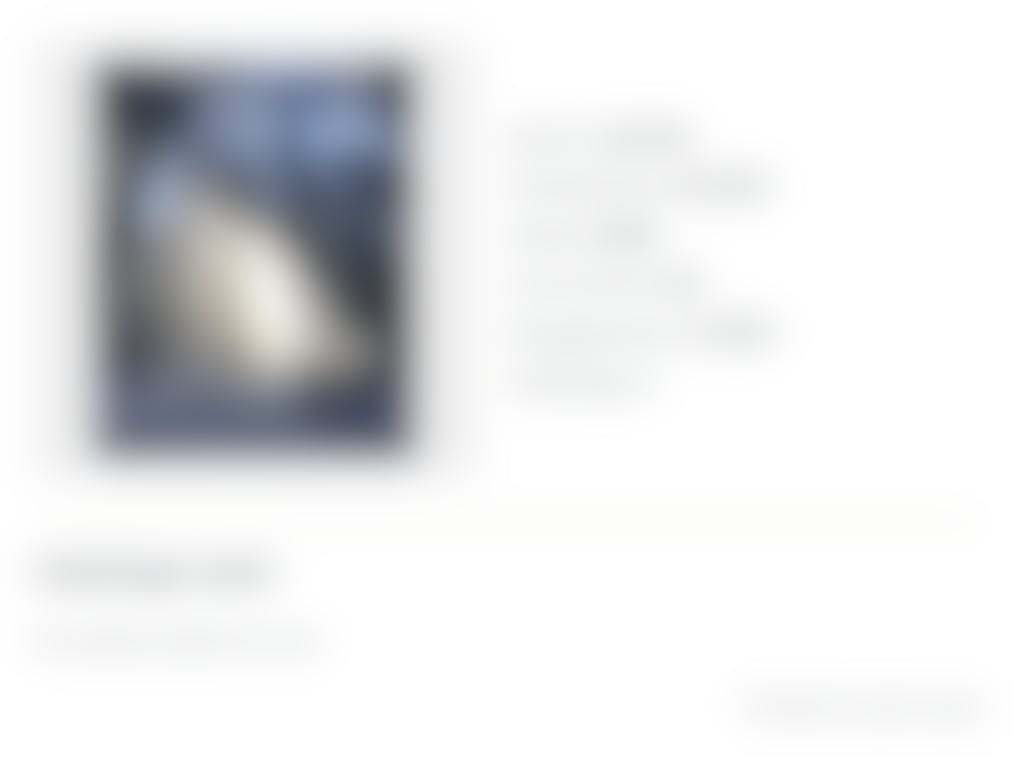 You can sort your posts by either recent, likes, comments, impressions or reach and even filter them by certain hashtags – so if you're testing out some new hashtags you can see how they're affecting your posts.
This list is also exportable, so if you need the data to create a report just export and you'll have it in a neat CSV file ready for you to use.
Hashtags #
Unfortunately Instagram doesn't offer any kind of hashtag analytics which is unfortunate as hashtags can play such a large role in helping your account grow, especially in those early days. For this section I'll be explaining the hashtag analytics our service offers.
Making sure you're using the correct hashtags is essential, I know you've heard it before but it is.
Using the wrong hashtags can even have a detrimental effect as you may get targeted by bots who will follow and unfollow you, or randomly like your images – making you think your strategy is working when in fact it's not.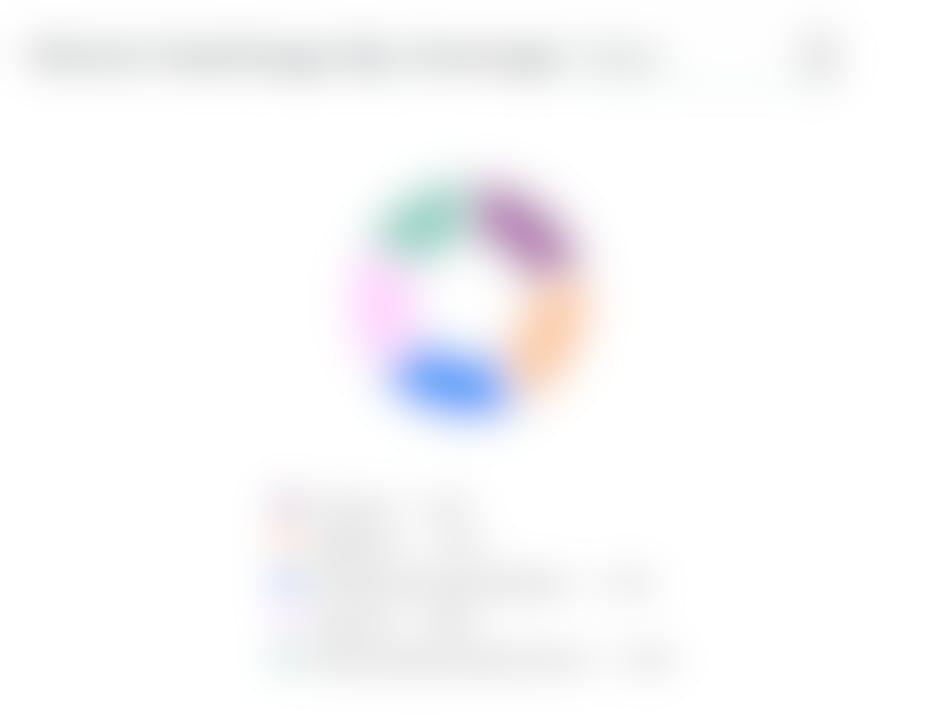 We show you the best and worst hashtags that you've used, based on the average of the analytic you've selected. You can view them by likes, comments, reach and impressions.
My suggestion would be to go through each one and find all of the worst ones and scrap them completely from your posts.
We also show you a full exportable list of every hashtag you've used, along with all the analytics on each. Count of times used, likes, comments, reach and impressions. You can view it either as an average (most accurate) or as a total.
Taking note of this section can surely help boost your growth, so be sure to have a good look and improve your posting strategy moving forward.
Comments #
Again, as with hashtags – Instagram offer no further insights into comments. They show you the comments count on each post, and that's it.
We thought it would be good to have a overview of the comments people have made on your posts so you can try to find trending themes, or even your most loyal fans.
We've added your top commenters which is the users with the most comments on your images and the top comments which is comments sorted by their likes. We also added a count of your total likes on comments, so you can see if any comments in particular are trending – good or bad.
You can see your comments at an hourly interval, which is handy for larger accounts that get quite a lot of engagement, as you can really drill down into the hour the your getting the most comments.
There's also a comments list, that allows you to search for all comments with a certain keyword in it – or even all comments by a certain user. This can give you a good overview on a customer especially if you're a brand and they have a complaint, you can look back at their other comments and see their history of comments on your posts.
Update August 2020: We have removed our comments tracking features. If you have any questions feel free to contact our support.
Instagram Bio Links #
Adding a link to your bio is a great way help connect your customer or clients to exactly what they're looking for, so if you're not using one – it's probably a good time to start!
Tracking your bio link analytics can also be a good way to see what kind of content your fans are looking for, which can help you with your future products or content creation. Make sure your focusing on what they love!
Here's our top 2 Instagram bio link tools with analytics: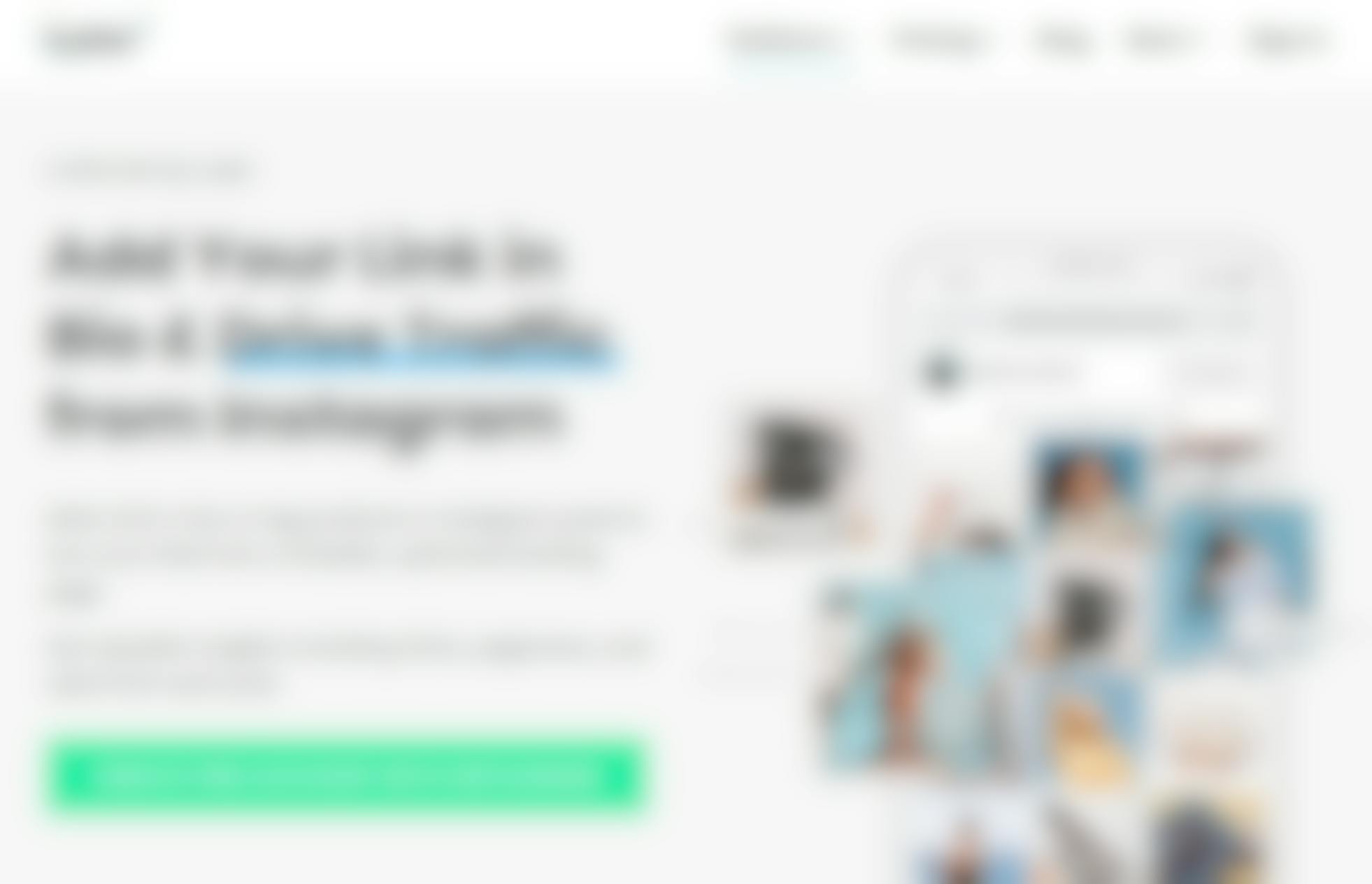 Later's "linkin.bio" allows you to turn your feed into a clickable landing page. It takes your posts, and allows you to add a link to each one so that when a user clicks through, they can click on any image and it will lead them somewhere.
They also offer analytics so you can track your clicks, pageviews and sales – from each post. You can also link it to google analytics with UTM tags.
Linktree was the first in this space, and since then there has been a ton of others try to copy what they've created. They allow you to create a landing page that you can add links to. You can point the links to a spotify page, your blog, your new product launch – anywhere you want your customers to go.
They have analytics so you can see you views, link clicks and click through rate which is the total views divided by link clicks. You can also track it with google analytics by adding UTM tags, and with facebook by adding a facebook pixel.
5 Instagram Analytics Tools For 2021 #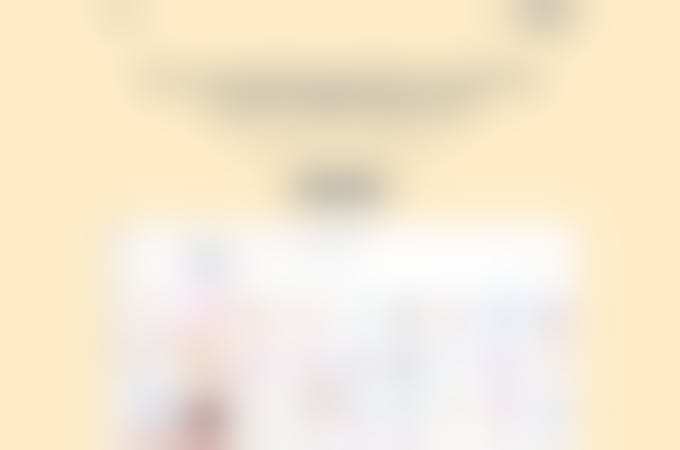 We offer a in-depth Instagram analytics service for those on a budget. We're constantly adding new features – and keeping our cost low!
We are aimed towards brands and teams, however we have many individuals that use and get value from our service.
We have analytics on your audience, posts, hashtags, comments and more.
UPDATE 2021: We've added scheduling to Instagram, Facebook, Twitter, LinkedIn & Google My Business.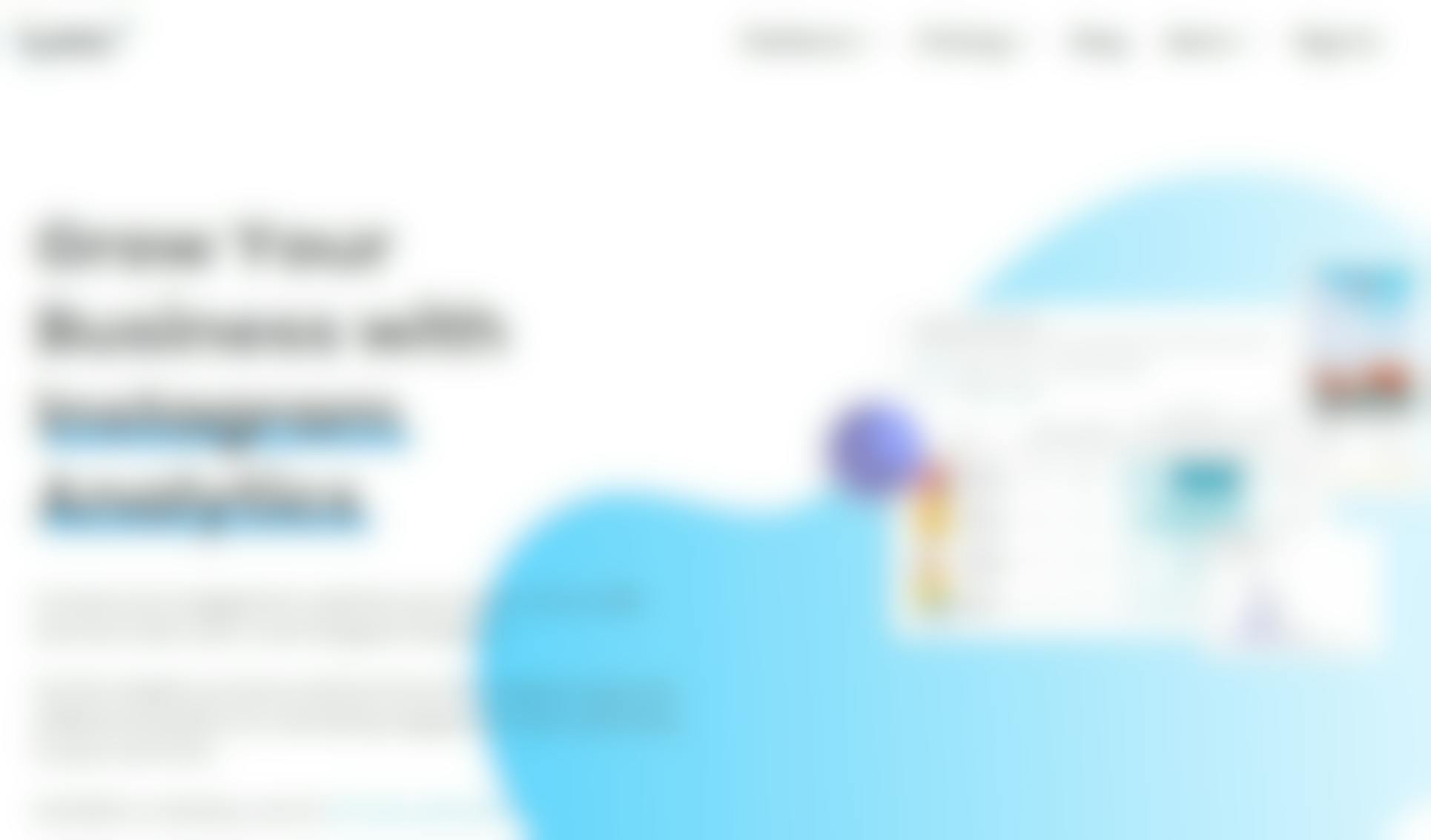 Later is a Instagram scheduler app however they've branched into Instagram analytics as well.
As well as all the common analytics they also have story analytics, views and engagement data. They track it for up to 3 months, so it's a great way to get a good insight into each of your stories.
You can also pinpoint your top timezones with their top timezones feature.
Later has a limited free forever plan, and then their plans start from $7.5/month. You also get their scheduling and bio link included!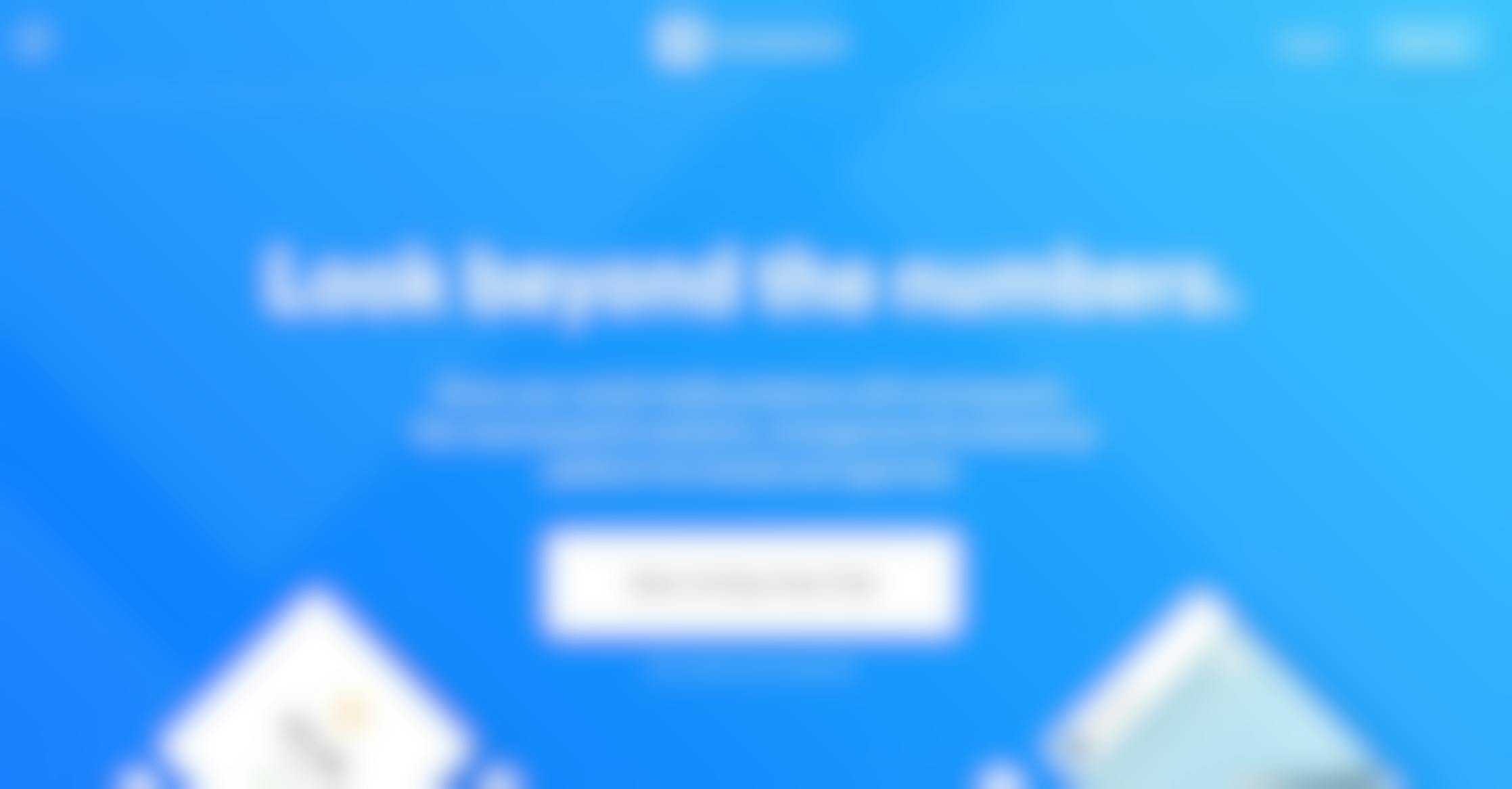 Iconosquare is a full community engagement suite of tools. They offer Instagram analytics, scheduling and comment management.
If you have the budget for iconosquare, they're a great choice for helping to grow and manage your Instagram as they have many features that can help.
They also have apps for IOS and android which may be what you're looking for. Iconosquare has a free 14 day trial, and then their plans start from $39/month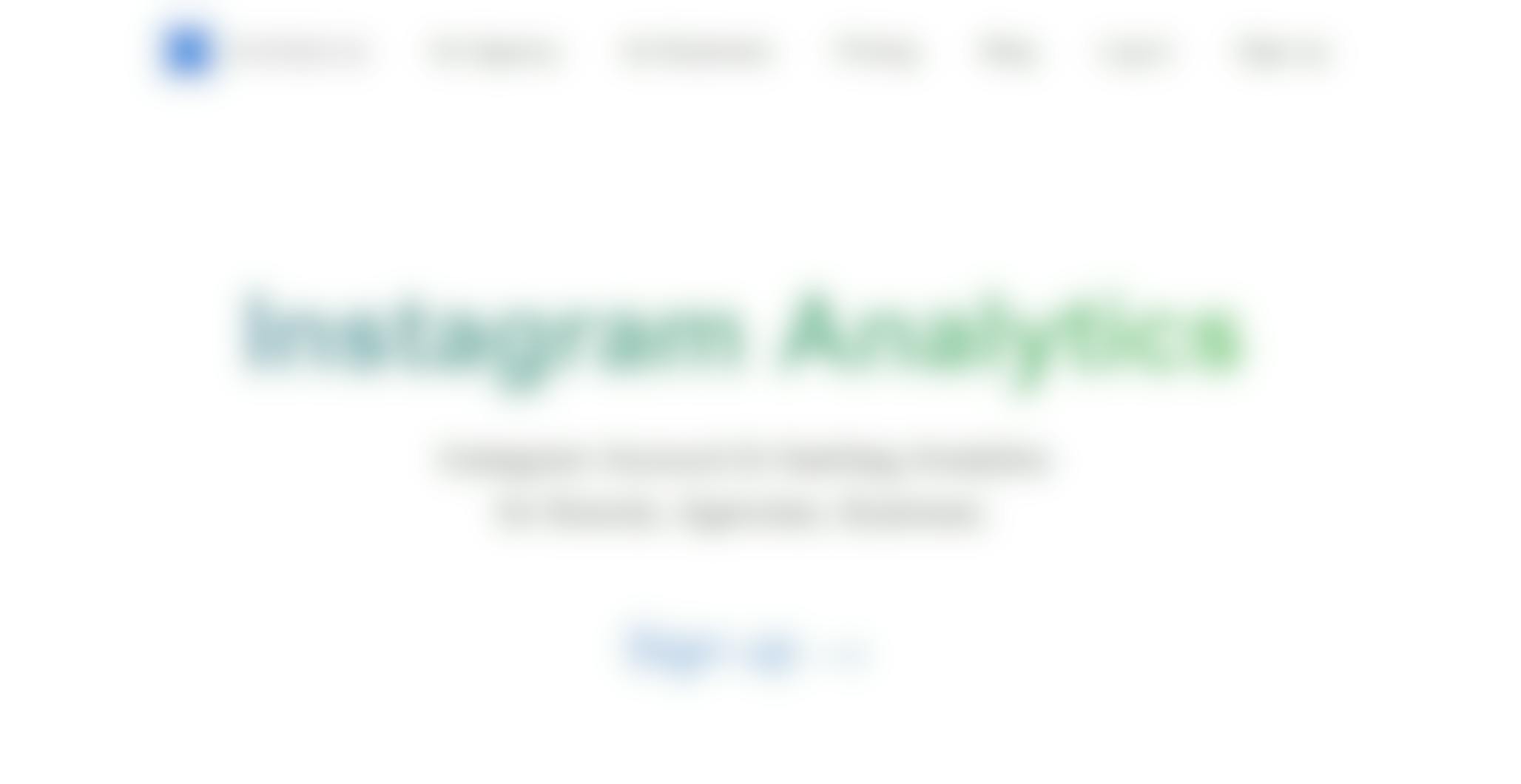 Minter is an Instagram analytics service targeted towards brands, agencies and business. They also offer hashtag analytics.
Using their hashtag tracking analytics, you can see how a hashtag is performing over time and get a good look into it's stats like:
How many posts under it
Post growth
Types of posts
Likes, comments on posts with averages
Interactions
Countries of posts
Post sentiment rate
Top posts
Top posts by engagement rate
Associated hashtags
Number of hashtags
All of this information is available in downloadable exports, so it's great if you need it for a client.
Minter has a free 14 days and no credit card is required, and then plans start from $9/month – so this is good choice for those with a low budget.

Union metrics offers powerful Instagram analytics to help you learn about your audience and create better content.
They offer the latest Instagram insights including reach, impressions and allow you to track your story performance over time. You can also monitor your brand mentions to make sure you're not missing anything important!
Union metrics is the most expensive so far in this list, starting at $49/month. They don't have any free trial, so you have to go head first and pay before you see anything.
You can find a more in-depth list of Instagram marketing tools in this great post on startupbonsai!
Conclusion
Well if you made it to here, good job!
Hopefully by now you've got a good understanding of how using Instagram analytics in 2021 will help you to improve your profile and grow your engagement faster than before.
We're always looking for new ways to improve our service, and guides – so if you have any feedback, leave a comment below and let's chat!